There is currently a circulating rumor on the internet suggesting that Kanye West may be releasing a new album titled "Graduation 2." The rumor originated on TikTok when a verified account under the name 'Ye' shared a video claiming to be an announcement. Furthermore, Kanye West himself posted a video on his private TikTok account with the caption "6/10, Graduation 2."
While these developments lend some credibility to the rumor, it's important to exercise caution, as online information can sometimes be misleading or inaccurate. To confirm the authenticity of this news, it is advisable to wait for an official announcement from Kanye West via his official social media platforms or through established and trustworthy sources. Until such confirmation is received, the release of "Graduation 2" should be considered a rumor. Typically, fans and the media rely on official statements and announcements from the artist or their record label to validate album releases.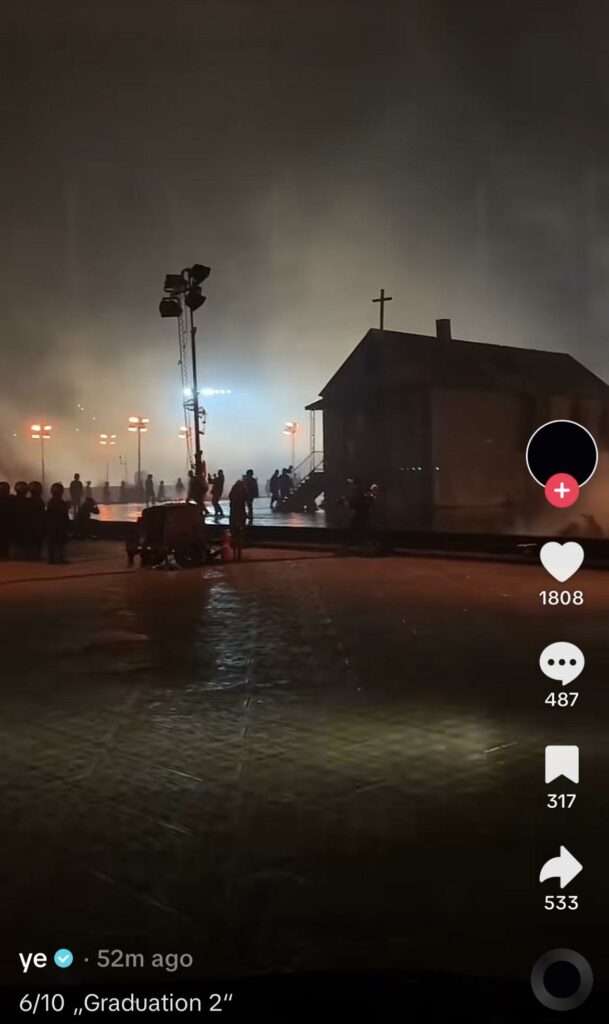 About Kanye West's 'Graduation 2' rumors
A TikTok profile with the username @user1947483752 has stirred up excitement on the internet. On Monday, September 11, they shared a captivating montage titled "Graduation 2," featuring high-quality clips from Kanye West's Donda concerts. The caption "6/10" has sparked speculation, with many interpreting it as a potential release date of October 6.
The video is synchronized with the track "Broken Road" by Yhandi. Notably, this same account also posted a clip of Kanye performing at Travis Scott's Utopia concert.
The internet is abuzz with theories about the account's authenticity. Some believe it might be Kanye West posting on a private account, while others are skeptical and suspect it could be a cleverly crafted hoax. In any case, the mystery surrounding "Graduation 2" is causing quite a stir among fans.
Until an official confirmation or announcement is made by Kanye West or his official channels, the release of "Graduation 2" remains shrouded in uncertainty, leaving fans eagerly anticipating more details.
"Graduation" marked Kanye West's third studio album, released on September 11, 2007, under the labels Def Jam Recordings and Roc-A-Fella Records. Comprising 14 tracks, the album featured smash hits like "Can't Tell Me Nothing," "Stronger," "Homecoming," and "Good Life," swiftly ascending to the coveted number-one spot on the US Billboard 200 chart.
This album boasted collaborations with a roster of notable artists, including Dwele, T-Pain, Lil Wayne, Mos Def, DJ Premier, and Chris Martin from Coldplay.
The possibility of a "Graduation 2" album emerging 16 years later has sparked excitement and curiosity among fans. However, at present, the existence of such a sequel remains unconfirmed. Fans will need to patiently await further updates or an official announcement from Kanye West or his official channels to ascertain whether a follow-up to the iconic "Graduation" album is indeed in the works.