A racing game loaded with the best supercars, out-of-the-world realistic graphics, and topped with most loved racing maps is the most sought after. We are talking about all-time favorites, the Forza Horizon series on XBOX. It is one of the most loved racing games, appreciated by gamers, streamers, and even by car enthusiasts. Until the Forza Horizon 4, every game has been a great delight to play due to the immersive maps. Released exactly 2 years ago, gamers are clamoring for its successor – Forza Horizon 5.
There are a few pertinent questions that everyone is searching for. They range from Forza Horizon 5 release date, Forza Horizon 2020 trailer, and possible options for Forza Horizon 5 location.
Forza Horizon 5 Release Date
Due to the Covid-19 pandemic, the timelines have fallen out of place for everyone. Earlier it was assumed that Microsoft Studios / Playground Games should launch Forza Horizon 5 anytime in 2020. This was based on their track record of the release of one such version in the series every two years.
However, 2020 is different. Like other titles, Forza Horizon 2020 launch date appears to have been pushed. It is rumored to land somewhere around the holiday season of 2021, aka October & November. Till then, enjoy enhancements in the current title of Forza Horizon 4 including Fortune Island, Lego Champions & The Eliminator.
Also, Forza Motorsport 8 is likely to release in the first quarter of 2021 on the next-gen Xbox console aka Xbox Series X.
Where will Forza Horizon 5 be set?
Let's talk in detail about possible locations where Forza Horizon 5 be set and the gamers are demanding.
The devs of the Horizon series like to take inspiration from real-life locations. While the Forza Horizon Series 1 was set in the beautiful Canyons of Colorado, the 2nd one was inspired by the vibes of Italy and France. Forza Horizon 3 was based out of Australia with the most diverse map. The most recent one, Forza Horizon 4 of 2018, took you to Britain
So, now you know that the Forza Horizon series is meant to have assorted maps. The same fact makes it more addictive to guess the next location. It is speculated that Forza Horizon 5 Release Date is almost a year away, in October 2021.
Will Forza Horizon 2020 be set in South Africa?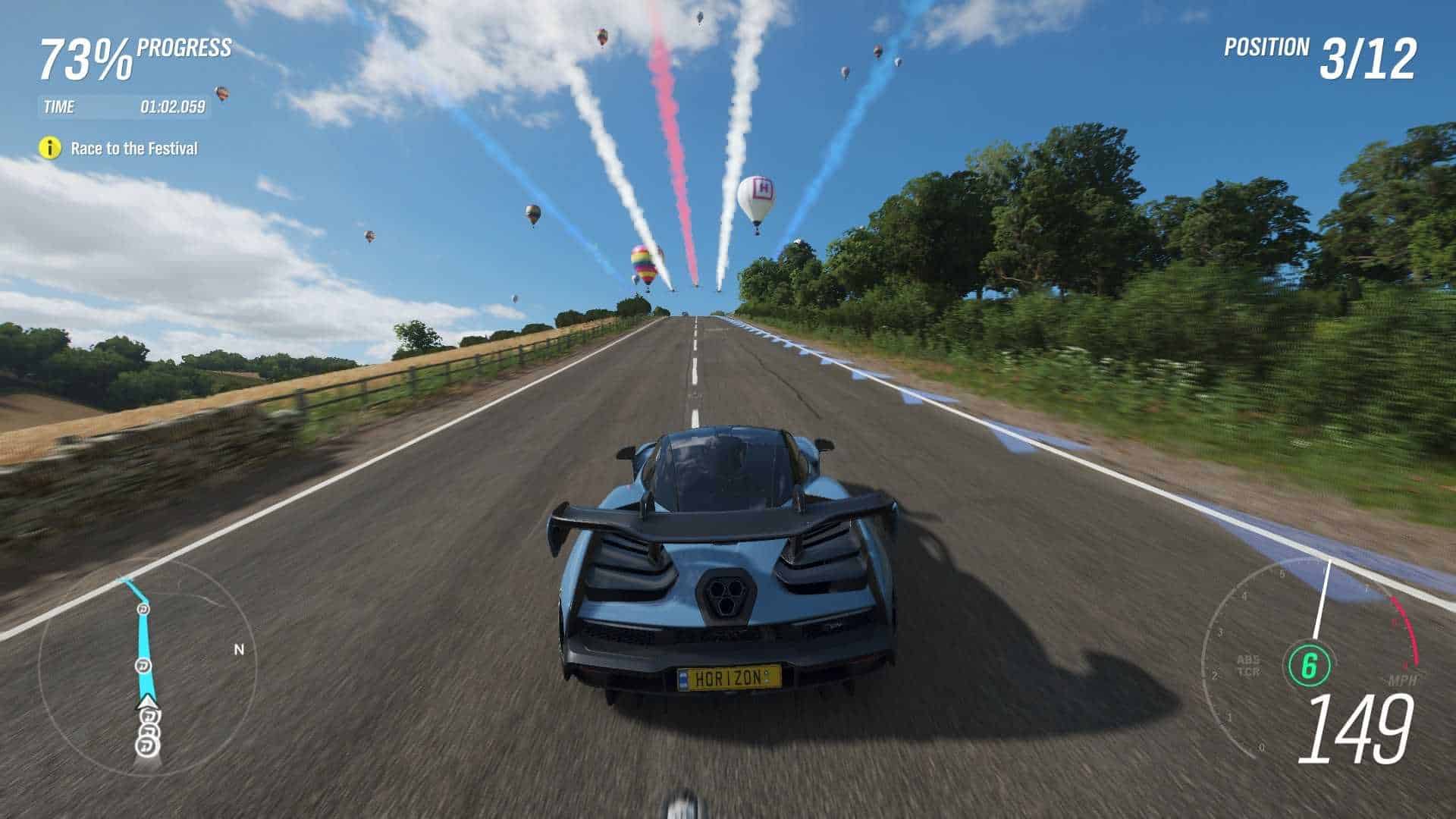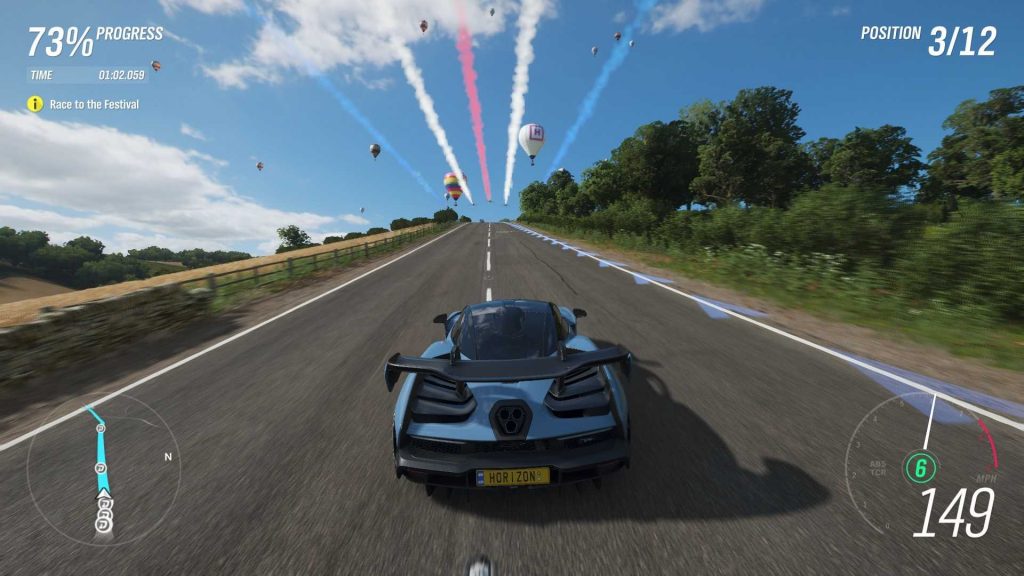 For any racing game, you need good roads and pretty landscapes. Moreover, you also require immersive diversity of landscapes. With beautiful rainforests, waterfalls, and more, South Africa seems to be a strong contender where the game can be based.
But, the fact that all these traits seem to coincide with the Australian tracks. Thus, making it 'not so strong'. Australia was the theme of Forza Horizon 3, and we do not see a repetition in-game like Forza Horizon. For obvious reasons, South Africa does not seem to be the next Forza Horizon 5 map.
Will UAE be the next Forza Horizon 5 location?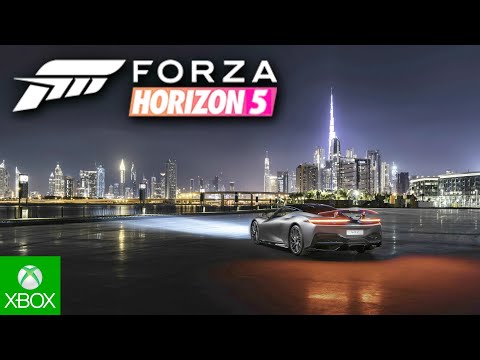 "Can we get UAE in a Forza Horizon Game" has been a persistent question by many players? Given that UAE is so much wealth that you get Hypercars roaming, so randomly, makes you think of the same. Further, with so many race tracks, it sure is worth considering.
But, again, we do have a point to counter this idea and it is as simple as – The Landscapes. Apart from the roads, Forza Horizon is also about natural beauty. So, with just the city, the nest Forza Horizon in the UAE could be pretty bland.
Will Forza Horizon 2020 location be in Singapore?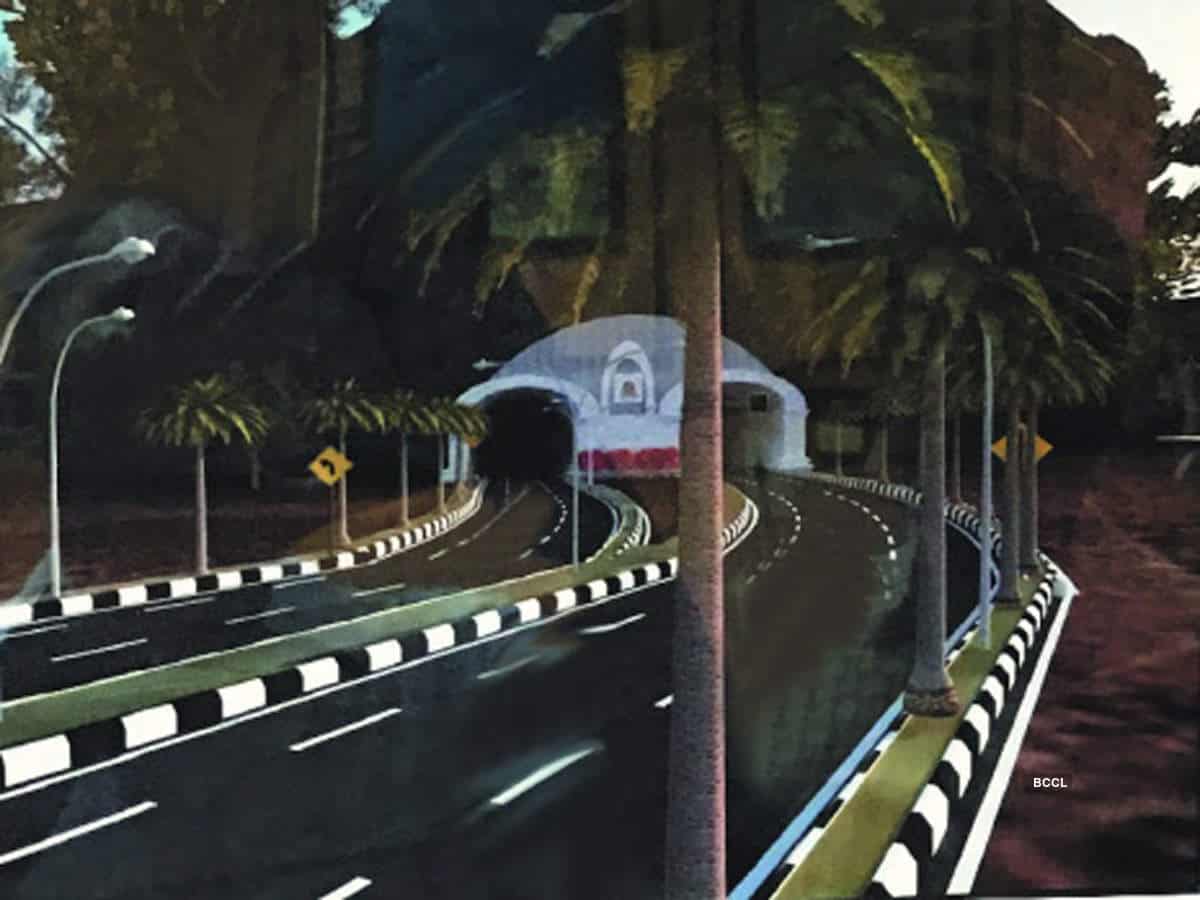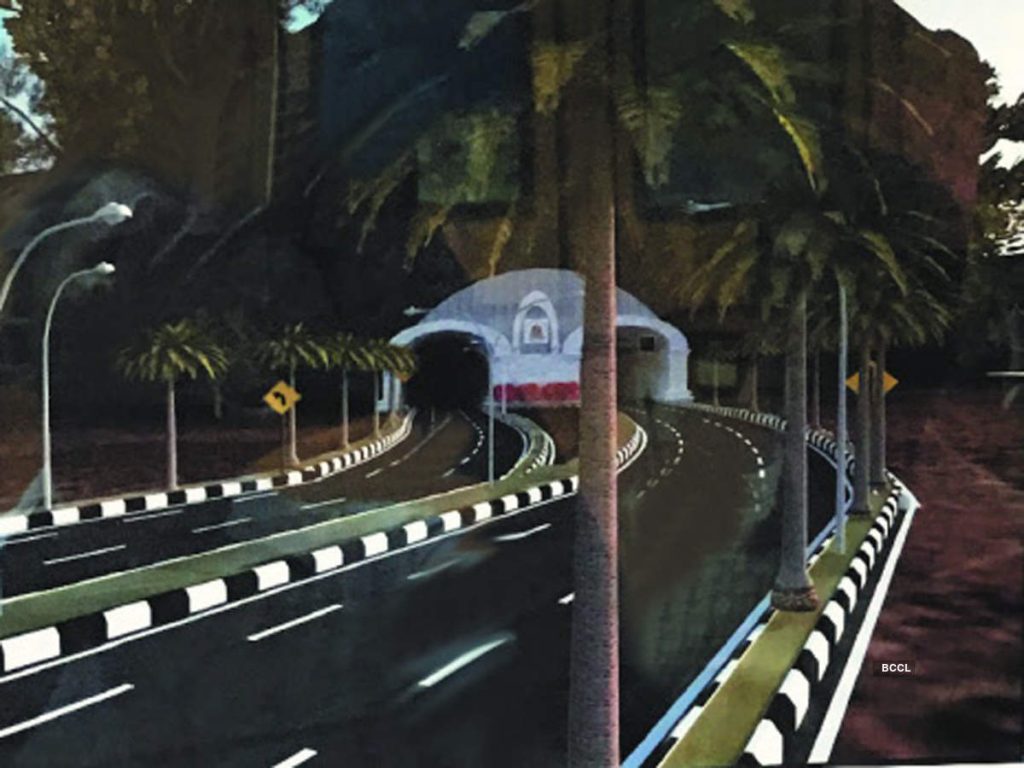 Singapore is an excellent option too. It is a tiny country and it can be a phenomenal representation of what Gen Z is all about. Crazy lighting, modern infrastructure, remarkable night scenes, mountains, and forests. It has got all the diversity you could ask for. It is also wealthy where supercars are common too.
We could not find literally one reason why Singapore can't be the Forza Horizon 5 map.
Will Forza Horizon 5 Location Be In The Himalayas?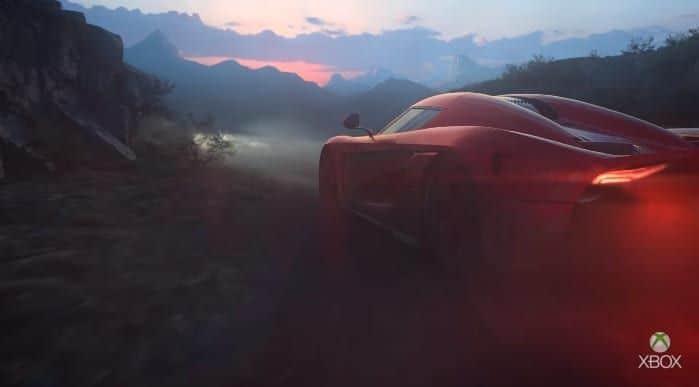 The Himalayas are the best definition of beauty, and we can all agree on that. From beautiful roads to dangerous curves, Himalayas have them all. Imagine drifting on narrow streets while there is a chasm on the other end. The adrenaline rush will be surreal. Going down the slope and the snow will make it even more dangerous. If the devs consider the Himalayas, they can make it really interesting to play. But, again, although it is all seemingly pretty, considering the fact that the Himalayas won't be able to provide the best diversity makes this idea hard to exist.
Popular Choice For Forza Horizon 2020 Location Is Japan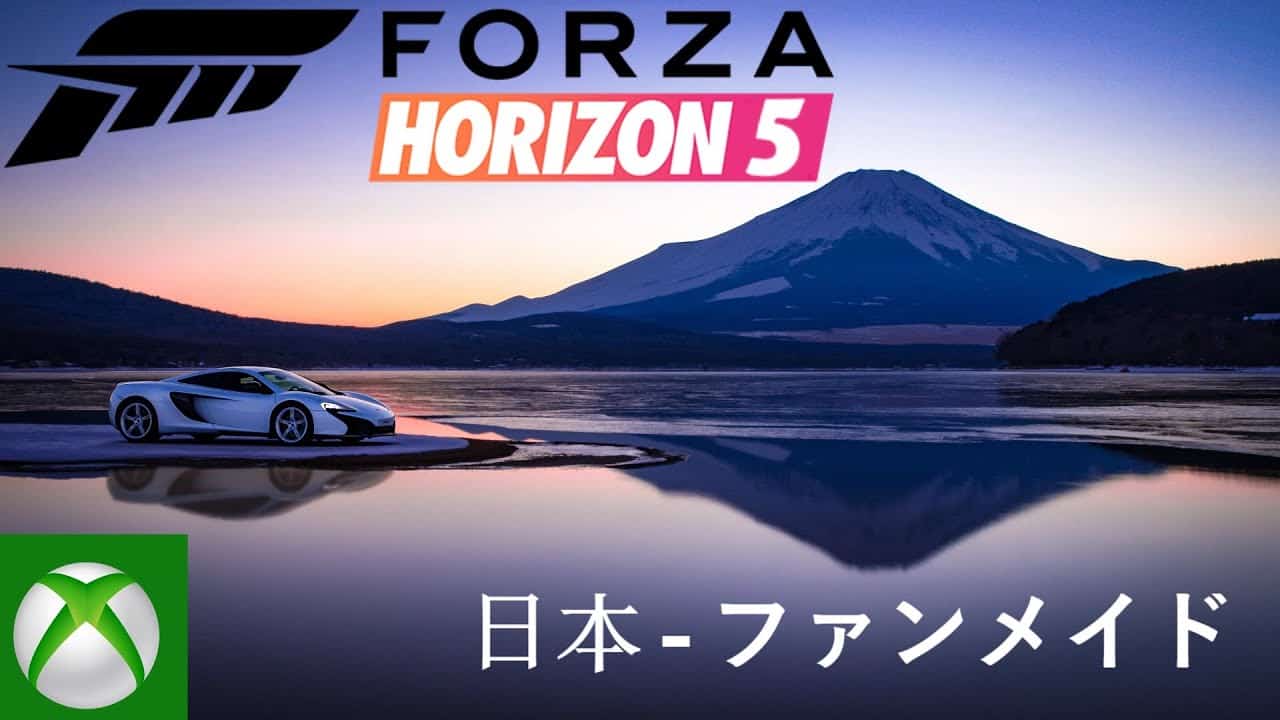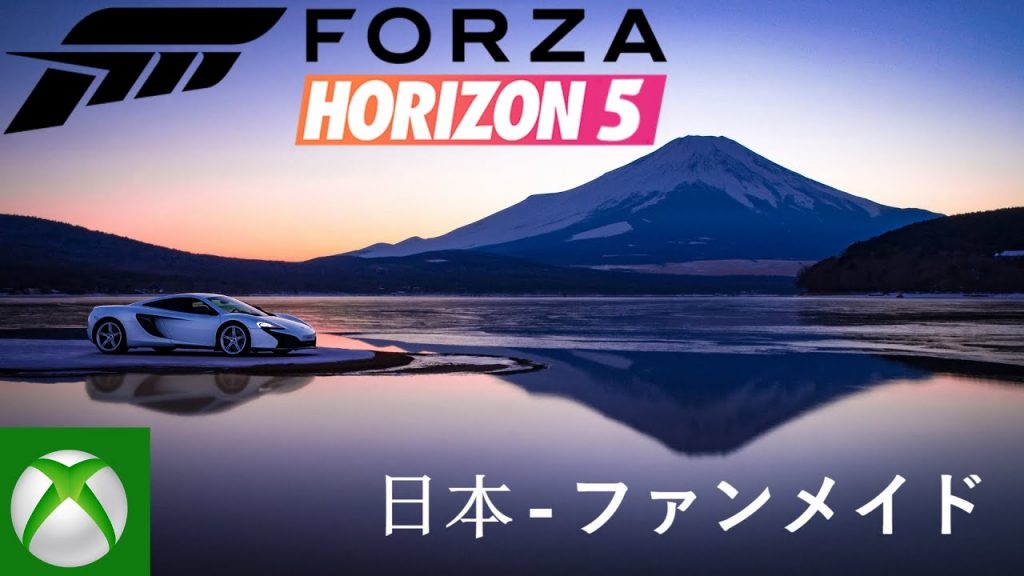 Japan is racing heaven. The area is rich, diverse, and unique, everything we could ask for. Since they have a fetish for all kinds of cars, may it be European or American Muscle, Japan appears to be the best choice for Forza Horizon 5 map.
Since we talked of Drift in the last segment, you can't think of Drift without mentioning Japan (all thanks to Tokyo Drift). With scenes like Mount Fuji and the cities that never sleep, the Land of Rising Sun seems to be the best of all the options mentioned above.
Of the major things that all Forza Horizon fans have been asking for is More Customisation Options. And if we get the Forza Horizon 5 in Japan, consider it as a dream come true. Japanese people are mad about customizing their cars. Even hypercars can't survive in their stock form. So, if we get to see Japan in Forza Horizon 5, the customization options will be a cherry on the cake.
Forza Horizon 5 Map Concept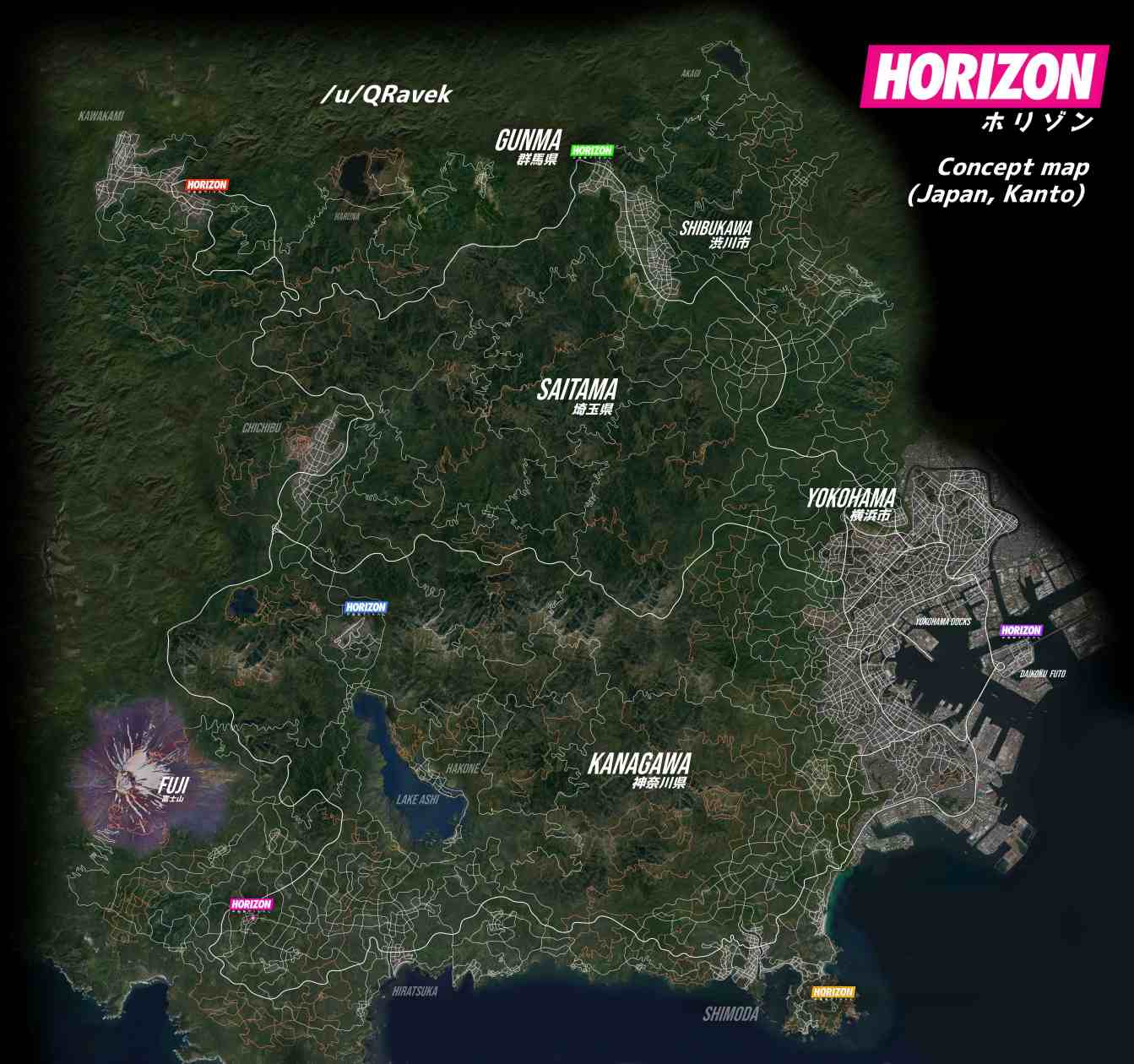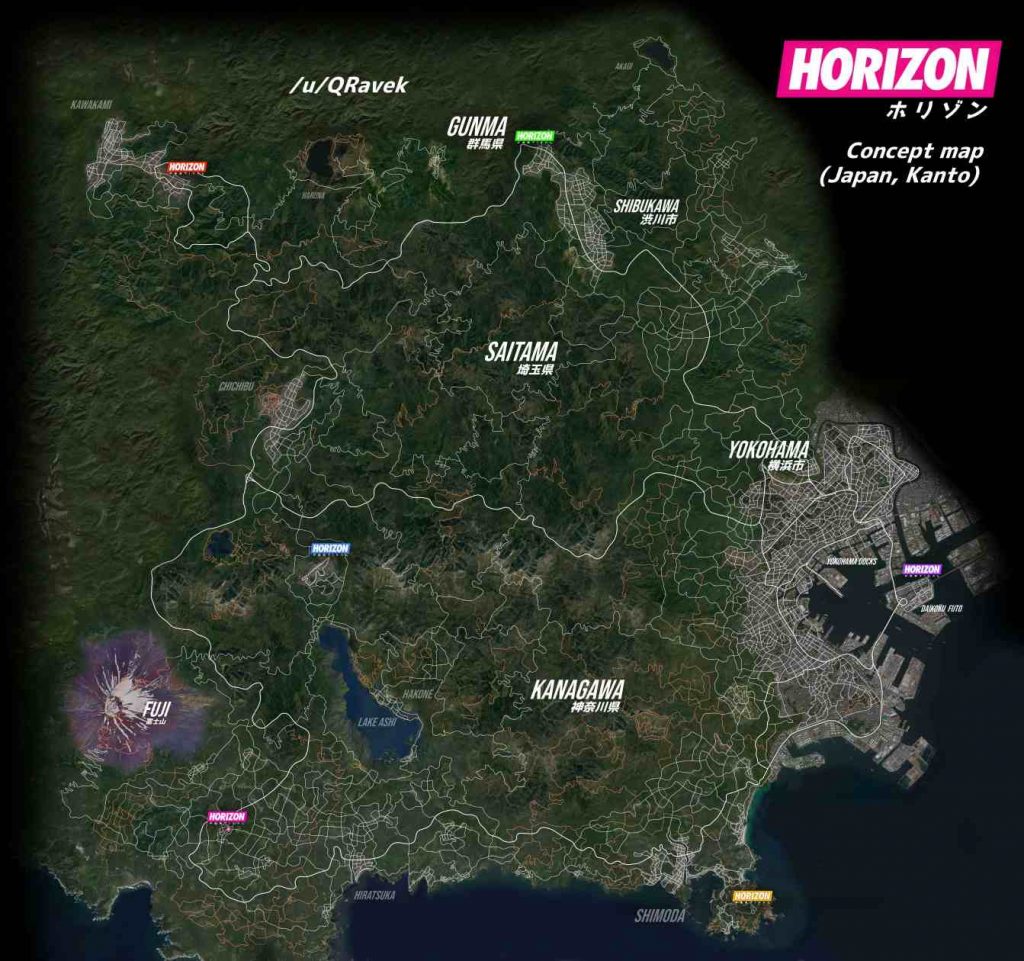 Fans are so desperate to get the location set in Japan, that they have come up with Forza Horizon 5 Map Concept on the Reddit forum.
Forza series has been spread across 3 continents namely the European, American, and Australian regions. It is hoping that Asia should be next. In a Reddit discussion forum, players want the next location to be set in Japan.
So, this pretty much sums up all the locations we want to see in the game. For the time being, all these are speculations. We have yet to hear from the Microsoft Studios or Playground Games to reveal details about Forza Horizon 5 (Forza 2020).
Till then, where do you think Forza Horizon 5 might be set and what will be its release date? Let us know in the comment ox.