WhatsApp introduced small changes to the privacy of WhatsApp status, which will let you view someone's status secretly without letting them know!
WhatsApp is emerging as a hub of hidden tricks that are alluring its users to the core. Its status privacy trick is giving a unique right to the user to view the status of another person without letting him know about it is loved by every user. Wondering how could you do that? No worries! Here we have summed up the ways to keep you anonymous for others while watching their status!
Have you ever longed to see a WhatsApp user's status privately, without informing them that you did so? However, unlike Instagram, Snapchat, or any other application with a "Stories" option, WhatsApp does include a hidden function that allows you to check a status update on the application secretly. Here's how it works.
How to View Someone's Whatsapp Status Anonymously
Three ways can make it possible. Go through these, one by one! But the simplest one is the Method 3 listed below.
All you need to do is navigate to Settings, choose 'Privacy,' and switch off the Read receipts option. When you check someone's status, he or she will no longer see your profile on the listing of persons.
There are also more techniques to hide the fact that you saw someone's status. Switch off your cell data or shut off your WiFi. You may now look up their status without informing them. However, the other user will see that you have read their status as soon as you connect to the internet.
Let's have a look at each one of them in detail.
How to view someone's WhatsApp status without letting them know?
Method 1: Xposed Module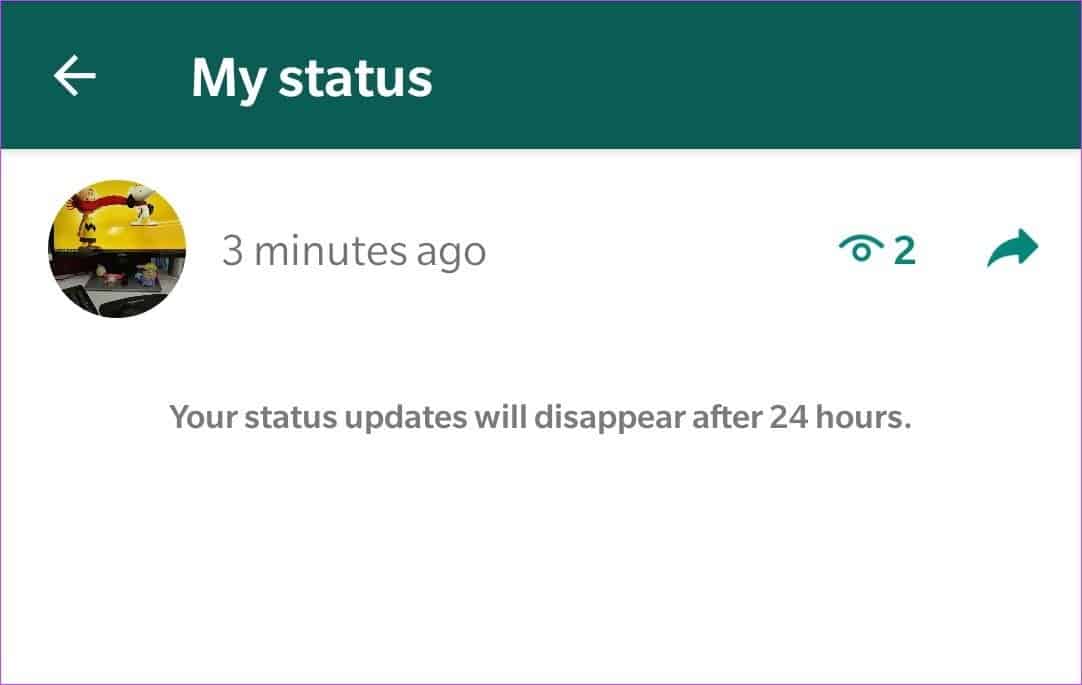 Install 'Xposed Module WhatsApp Extensions'
Activate the module and reboot your device
Open the module now and turn off the 'Read Receipts' option
After doing so, you will be able to watch the status of any of your friends without letting them know. The interesting part is you can easily know who has viewed your status.
Method 2: Read Receipts on Privacy Settings
How to view someone's WhatsApp status without letting them know on Android?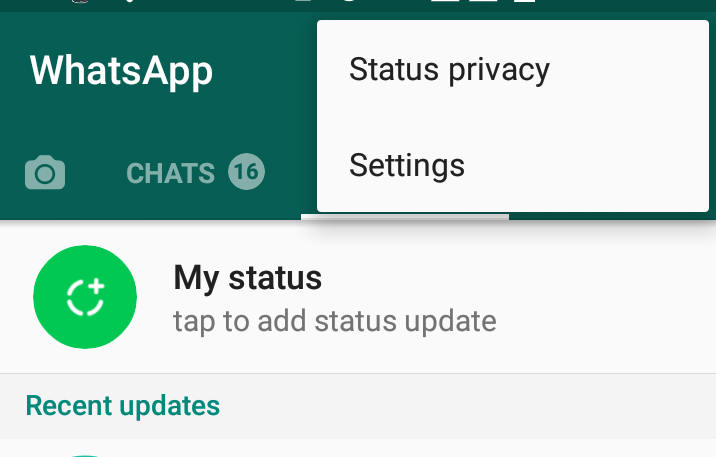 Open up the privacy settings of the 'WhatsApp app. '
Three dots will appear on the upper right side of the home page.
When you click on the dots, you'll be presented with several alternatives. Select Settings from the list of choices.
Select the Account option.
Select Privacy.
Find the option 'Read Receipts' and then turn it off.
By doing so, the contacts of which WhatsApp status story you view will never know you have seen it.
This feature will not let you know as well, who has viewed your status.
Please keep in mind that you will have to keep this feature turned off until its status is active. If you turn Read Receipts back on before while their status is active, you will be shown as a viewer of their story. Make sure to not turn this back on unless their status has disappeared.
Method 2: Read Receipts on Privacy Settings
How to view someone's WhatsApp status without letting them know on iPhone?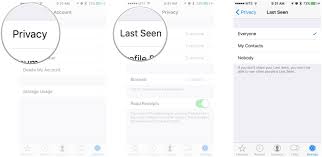 Start WhatsApp.
Navigate to Settings from the app's bottom right corner.
Account->Privacy->Disable Read Receipts may be found under Settings.
Check WhatsApp Status without getting noticed.
If you saw the post with Read Receipts disabled and subsequently reactivated the setting before the post expired, the contact may be alerted that you saw the status. You may prevent this by leaving the settings disabled until the status ends.
Method 3: By Turning on 'See Hidden Files'
By opting for this option, your agenda would remain in accessing the hidden files. For this, you can use any file manager, especially ES File Explorer carries this feature free for the users. After accessing it, your steps would be:
Turn on the 'See Hidden Files' option
Go to the internal storage of your device and open the 'WhatsApp' folder under the 'WhatsApp Media' folder here
Now tap on the 'Status' folder
Here open up another person's 'WhatsApp' status by using an app like 'ES Image Browser'
By doing so, your contact will never know that you have viewed their status story.
The drawback of this trick is sometimes it doesn't show even if it's updated on WhatsApp. Moreover, the status of people doesn't get updated in real-time, which necessitates you to go for other alternatives, e.g. to look for the best free VPN. So, we take this option on number 3.
How to hack WhatsApp status view?
There are several ways to mask your identity when seeing someone's WhatsApp status, and you don't want them to know. These workarounds are available for Android, iPhone, PC, laptops, and other devices. There are, however, no such methods for hacking a WhatsApp status.
You may access someone else's WhatsApp by connecting the phones using a URL in the program.
How to know if someone turned off read receipts WhatsApp status?
To begin, send a notification to the user you believe disabled read receipts and see whether they respond. If they don't, they may have disabled read receipts. Alternatively, if they answer but you don't see any blue ticks, it's a dead giveaway that their read receipt is off. You may also check their phone's settings to see whether WhatsApp has disabled read receipts.
Key Takeaway!
These three methods can easily let you stay anonymous while viewing the WhatsApp story status of others. We hope it was useful for you. Do share your views in the comment section!