Recently many devices from different OEMs have started receiving a stable version of Android 11. They include the likes of the OnePlus 8 series, Redmi series, Mi series, and Realme X50 Pro. There is some section of SBI users who are found to be complaining in the community forums about issues with the SBI YONO app.
SBI UPI transactions have been a constant headache for its customers for the past couple of months. SBI UPI issues are technical glitches due to the server and do not look to die. Though customer care insists that the SBI UPI server issues have been resolved. However, they keep on cropping up again.
State Bank of India is the largest nationalized bank in the country, is facing another issue with Yono Apps not being compatible with the latest Android 11 skin update. The issues reported on the forums are related to only the Yono app and none other banking apps. In other words, the problem lies with the app and not the Android 11 update.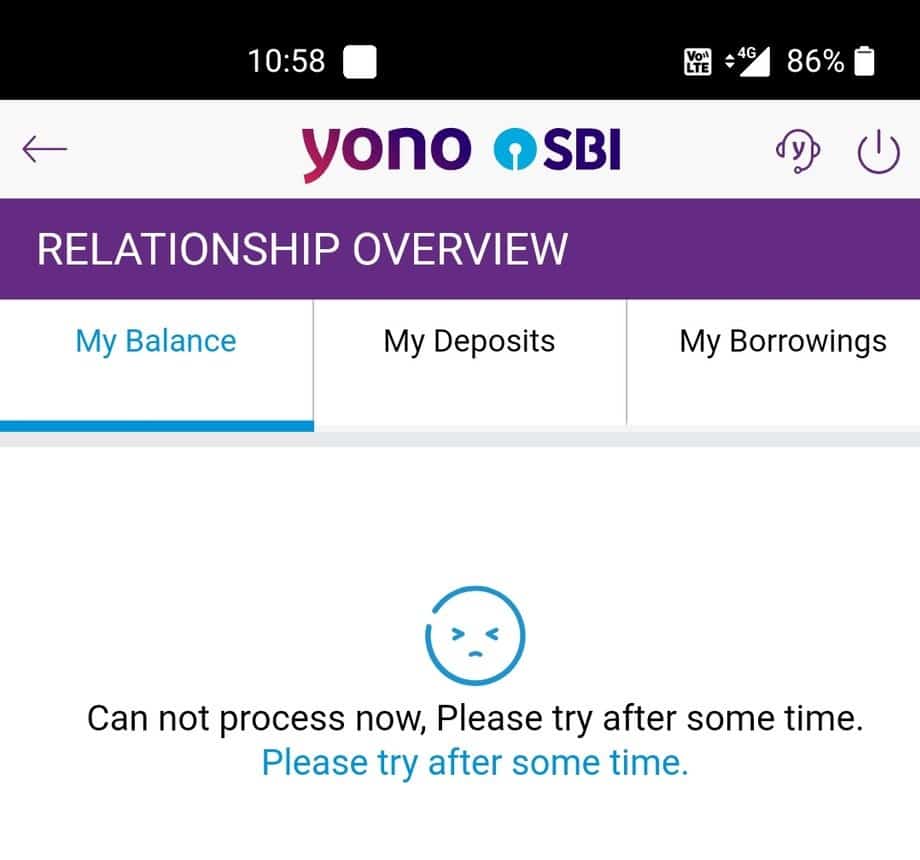 In one of the OnePlus forums, the moderator confirmed that the crash issue of the SBI Yono App is due to compatibility issues of the app with the Android 11 update. Many users of the YONO app can resonate with the complaint of the following user
The common issues encountered with the SBI YONO banking app are the crash of an app, unable to open with a technical error message being flashed.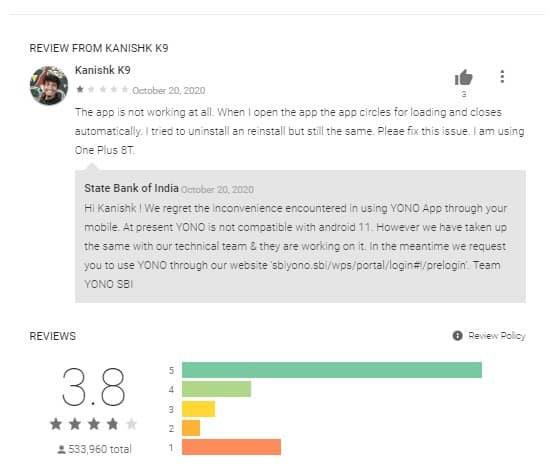 On the basis of the above complaint, the Yono app dev has confirmed that they are working on providing the fix.
Till the time, a fix to the SBI Yono App crash is released, there are a couple of workarounds suggested on the app's google playstore. One is to access the Yono app via the SBI website. The other suggestion is to use the alternate version Yono Lite SBI app which is 42 MB in size and 17 MB more than YONO app.
UPDATED AS ON 3rd December
Since 1st December, SBI users are finding it difficult in making digital transactions or even check the statements. Any transaction using YONO app or YONO lite is not going through.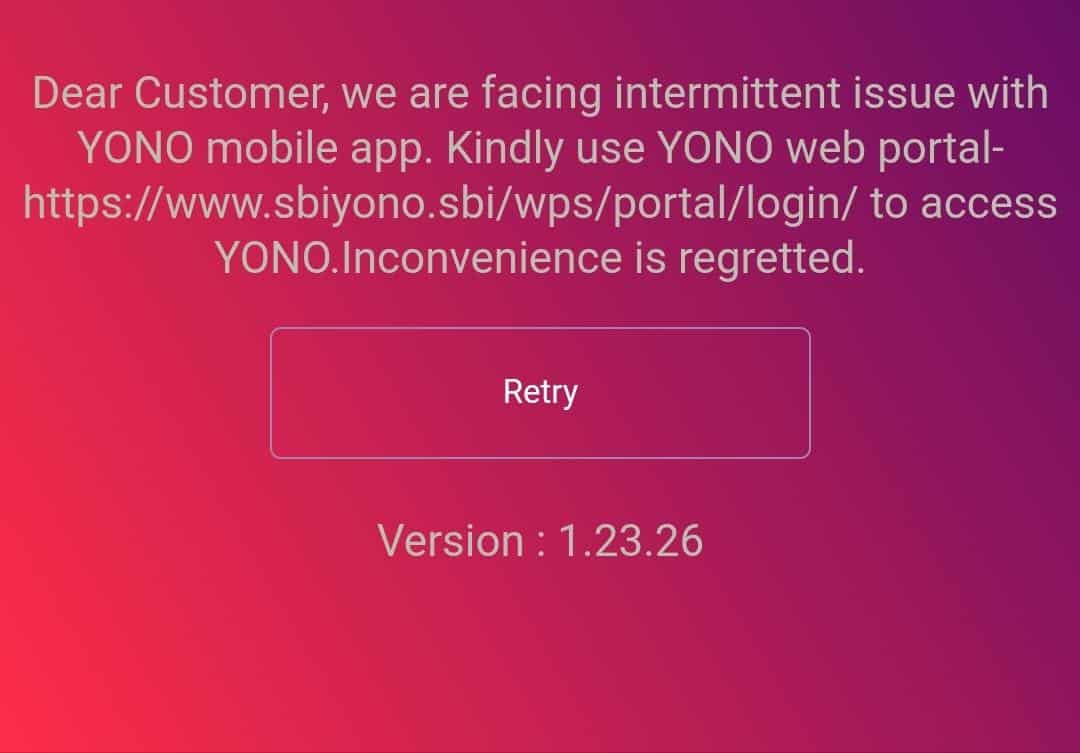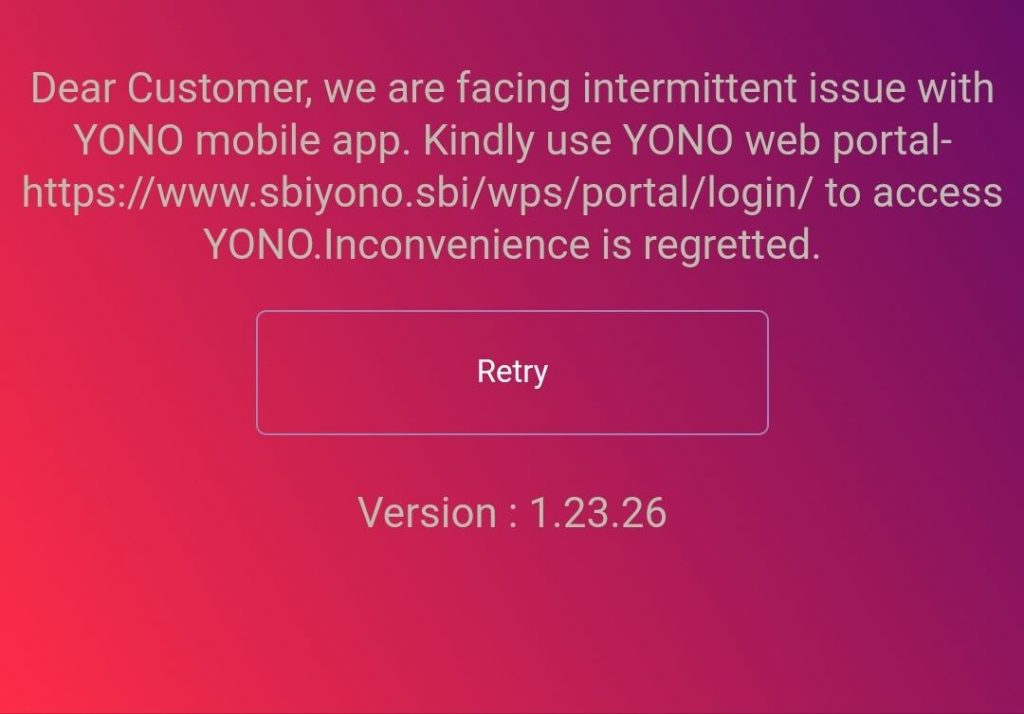 Users have been reporting the issue since 1st December but SBI has not officially responded. Stay tuned with us for updates to the issue!
UPDATED AS ON 31st May 2021
For the past few days, users are facing issues while using the SBI Yono app. It is unable to process requests and throws up an error. While showing Invalid Request it pops up "We are unable to process your request, please try later"
Check out the tweet posted by user
The workaround given by SBI customer support also has not resolved the issue neither SBI has acknowledged the issue.
In the meantime, while answering another customer, SBI has asked to follow the below-mentioned step. Let us know if it helps you!
Share with us your experiences with the workarounds till the time SBI releases a permanent solution.