It's official: tablet fever is here. After years of being ignored by Android OEMs, the tablet industry has lately experienced a resurrection, beginning with the Xiaomi Pad 5 series and progressing to products such as the OPPO Pad, Vivo Pad, as well as Realme Pad. It looks that Xiaomi will release an affordable version of the Mi Pad 5 as Redmi Pad 5.
According to ITHome, a new questionnaire distributed by the Xiaomi Community yesterday in China expressly lists the "Redmi Pad 5G" among the Mi Pad 5 and Mi Pad 5 Pro. While it might just be a lie, no formal beta listings mention the Redmi Pad 5G—the introduction of such a device would be a sensible decision for Xiaomi.
Redmi Pad 5G Specifications (Alleged)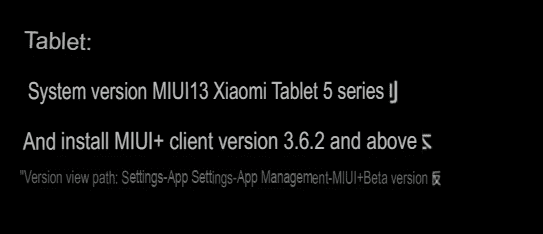 The specs of the Redmi Pad 5 were highlighted in an ITHome report. The Redmi Pad 5 is said to include a 30W ultra-fast flash recharging cable. The tablet is powered by an octa-core Qualcomm Snapdragon 765G 5G CPU. The chipset provides dual 5G SA and NSA modes. The Redmi Pad 5 comes with a big 90Hz refresh rate display. But, the display's quality and dimensions are yet unclear.
Furthermore, like its older sister, the Xiaomi Pad 5, the Redmi Pad 5 has an ultra-linear quad-speaker arrangement. Out of the package, the system runs Xioami's tablet UI, the MIUI PadOS 13. A Sony Al extension of 4,800W is also mentioned in the paper.
Redmi Pad 5G Price (Alleged)
The Redmi Pad 5 is expected to cost approximately CNY 1,999. (Approx. Rs 23,200). The Redmi Pad 5 pricing in India is anticipated to be equal to or less than the pricing in China, as the Xiaomi Pad 5 presently retails for Rs 26,999 for the standard unit. The Redmi Pad 5's full features and pricing are still being shrouded in secrecy. We should know more about the Redmi Pad 5 in the days ahead.
Redmi Pad 5G release date
We don't know when the Redmi Pad 5G will be released, but we anticipate it to be soon. It appears to be a cheap offering from Redmi, designed to be an alternative for individuals who need a Xiaomi tablet but don't want to splash the cash on an extravagant gadget. We will keep you updated as much as possible on this subject.
What are your thoughts on the Redmi Pad 5G leaks? Please let us know in the comments section!