PUBG Mobile India is celebrating its third-anniversary edition this year. Krafton recently announced PUBG Mobile Season 20 but gamers are more excited for the season 21 update of the game. If sources are to be believed, PUBG Mobile Season 21 will bring all the more exciting updates along with it.
Krafton mentioned in the recent announcement that from now on PUBG Mobile India will get a season update every month. Earlier the period between the two seasons was 2 months but now Krafton has changed everything.
The company is looking to introduce a new cycle that will consist of three consecutive season updates. Every PUBG Mobile cycle will have three seasons titled, M1, M2, M3, etc. This is exciting for gamers as they will now have to fight tooth and nail to remain at the top.
The PUBG Mobile India season 20 is only a day away from its launch and thus we have collected information and update leaks about season 21 from various sources.
Let's go right ahead and discuss at length some of the most exciting features of the PUBG Mobile India Season 21 Royal Pass.
Battlegrounds Mobile India Season 21 Release Date
Earlier every season lasted for about 2 months. This practise was discontinued by Krafton Inc. recently. They announced that from now on PUBG Mobile will see a new Season every month. Therefore with PUBG Mobile Season 20 (C1S1), released on July 14 has ended on August 12th. With a rewards lock-in period of 2 days, the new PUBG Mobile Cycle 1 Season 2 (C1S2) or M2 Royale Pass will be available to play from 14th August at 2 am (UTC +0).
Unlike the PUBG Mobile 1.6 update, PUBG C1S2 cannot be downloaded from Google Play Store or Apple App Store. Instead, the latest version will get automatically downloaded. 
Another thing to be noted in the PUBG Mobile is that players won't be able to use Royal pass of one season in another season. This means that players will have to exhaust their Royal Pass before the release of next season. This again is a part of the new ranking system by Krafton Inc.
So if everything goes according to the plan, PUBG Mobile India Season 21 will release on the 14th of August this year. The day's not very far, so get excited.
PUBG Mobile Season 21 RP Rewards-
PUBG Mobile India's biggest feature is the Battle Royale game mode. Players love participating in the true multiplayer gameplay and push their rankings in the game. With each succeeding season, the game introduces new Battle Royale maps and modes. All this pushes players to rank high in the game.
All this makes sure the game doesn't fall behind its competitors. PUBG Mobile Season 21 will be no different from this. The company has promised new modes, weapons, maps, skins, weapons, cars, gadgets, etc.
We have curated a list of anticipated features of the Season 21 Royal Pass. Let's have a look.
PUBG Mobile Season 21 RP Player Avatars-
1. Samurai Outfit-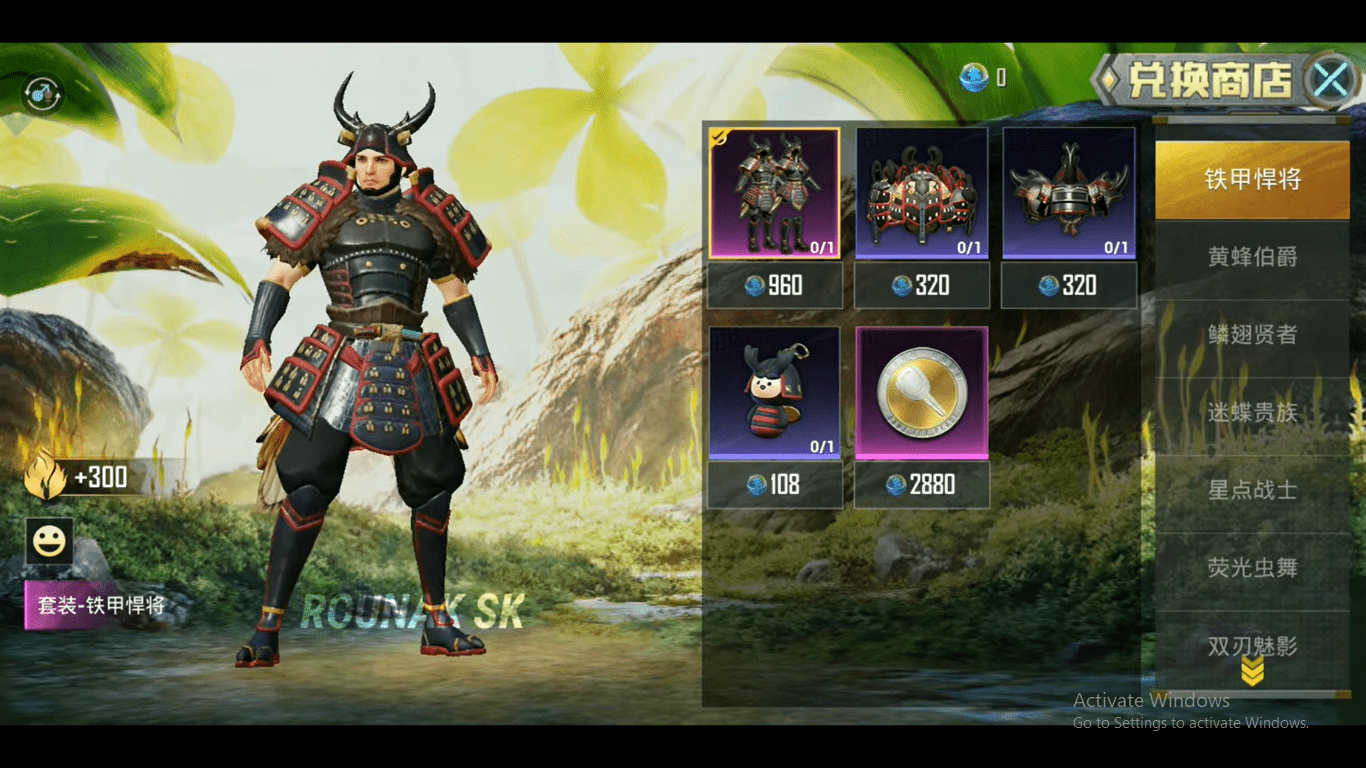 This is perhaps the best outfit that you will see in Season 21. It is modelled after the famous samurai armour that was used by warriors and samurais. Players will get this outfit at 100 RPs. Along with the outfit, players will also get a cool helmet and a bunch of other stuff.
2. Honey Bee Outfit-
This one is again is a cool outfit that is designed after a honey bee. Wearing it, your character would look very colourful. This outfit will also have a honey bee-shaped parachute bag. Players will get access to it at around 70-80 RPs.
3. White Bee Outfit-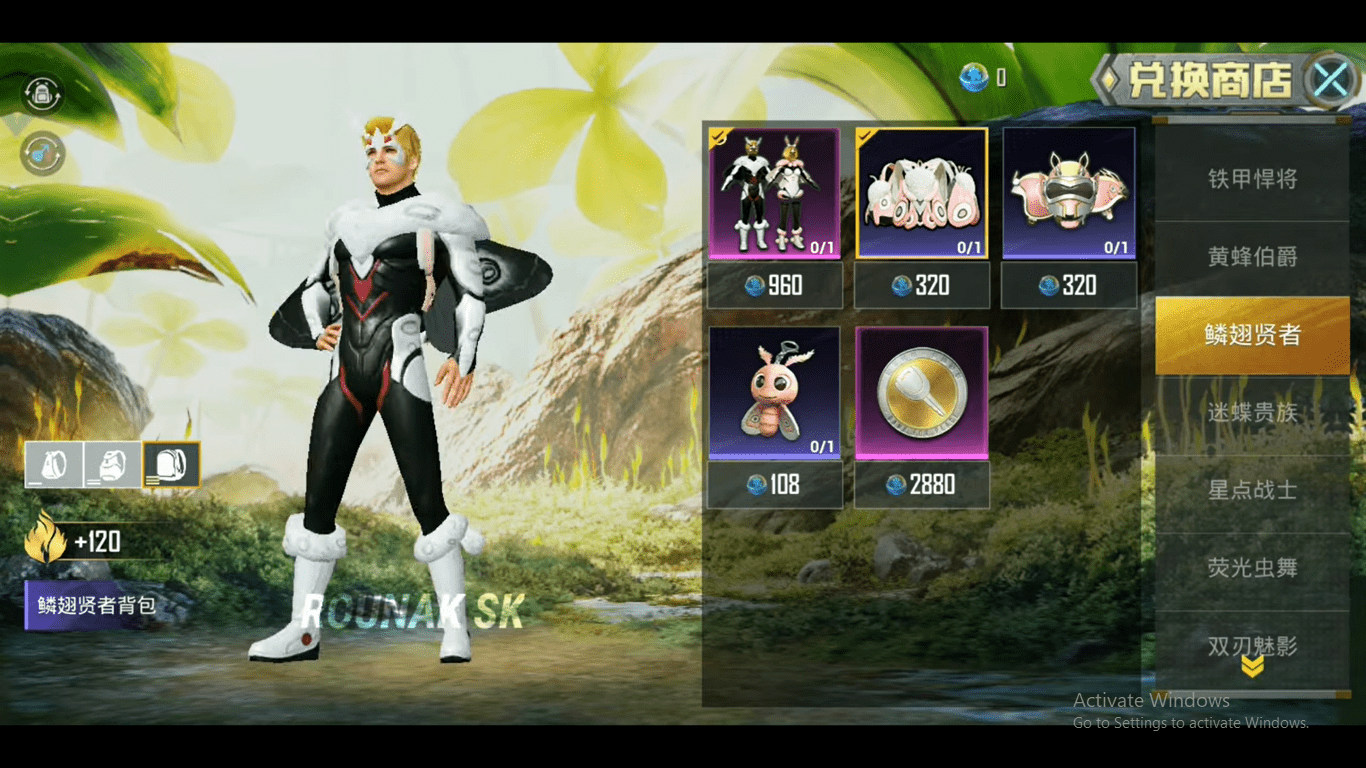 This again is an outfit modelled after a popular breed of bees. The white bee outfit is pearl white and will have other goodies too like a cool helmet, keychain, and a cape. All this makes this outfit a great one.
4. Butterfly Outfit-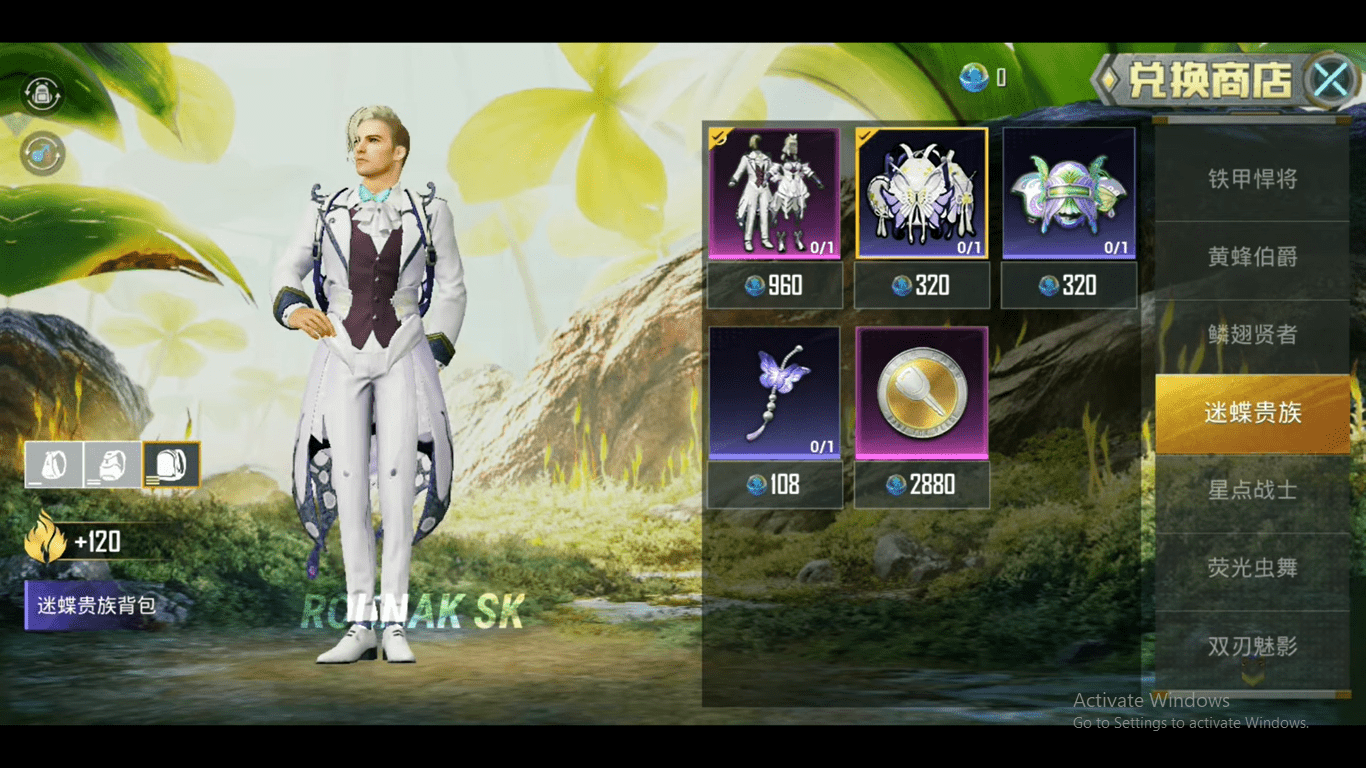 This one will probably be one of the most beautiful outfits of Season 21. Modelled after a white and blue butterfly, this outfit has a beautiful cape and helmet. Along with it, players will also get a keychain and a key too. All this makes the Butterfly outfit a cool choice for many players.
5. Ladybug Outfit-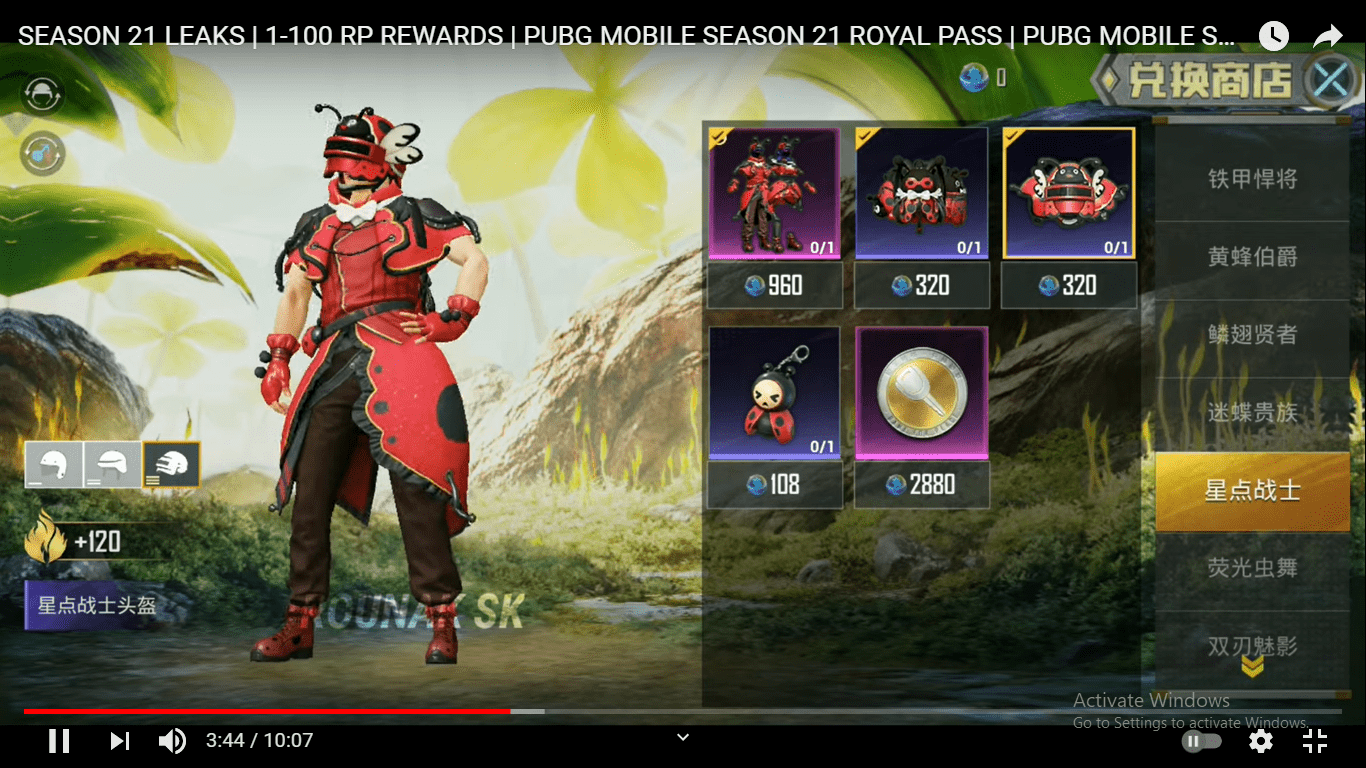 The ladybug outfit is shaped after the popular insect. It again comes with a helmet, cape, keychain, and key. All the items in this outfit are red along with black polka dots. Players will get it at around 70-90 RPs.
PUBG Mobile Season 21 Features
1. New Bike Skin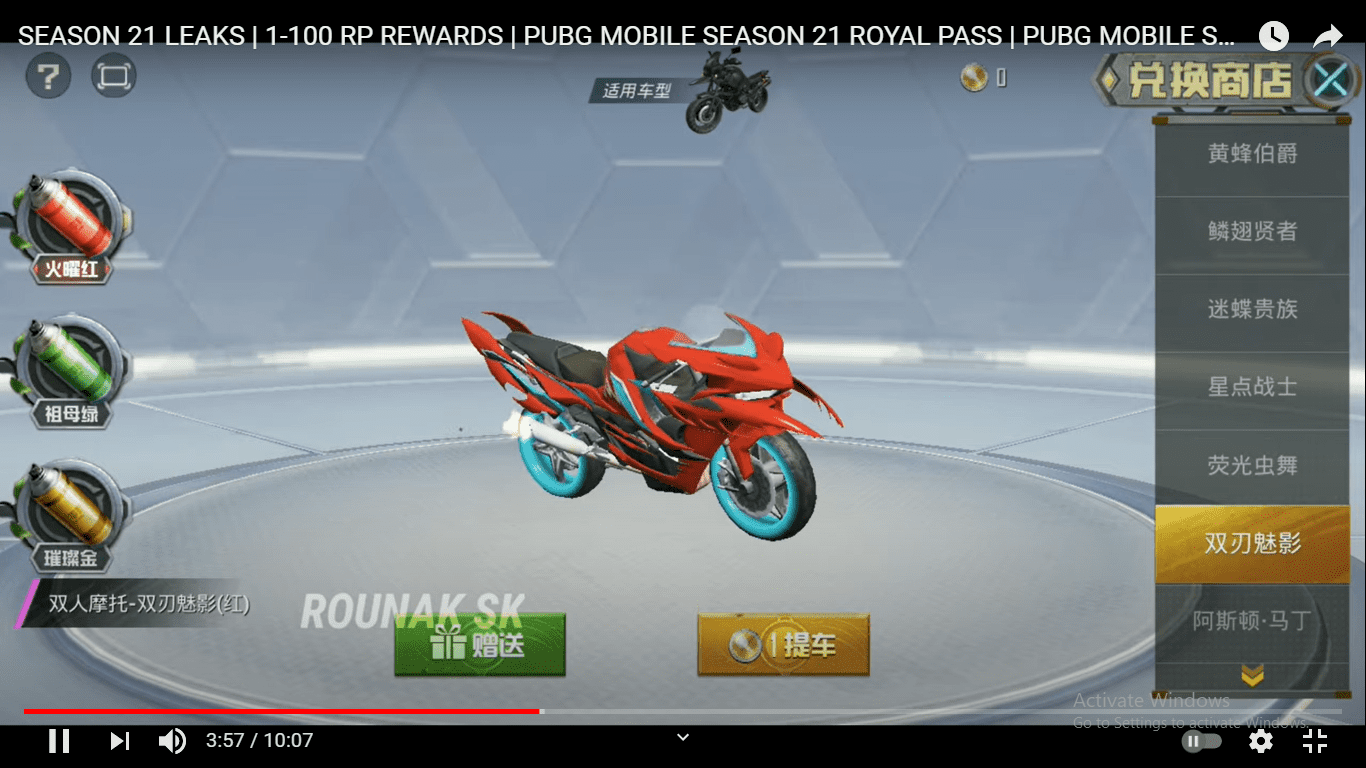 Season 21 will have a cool shiny bike skin. There will be three strains of it; red, green, and golden. Strictly between us, we'd say that golden skin would be epic.
2. New Car Skin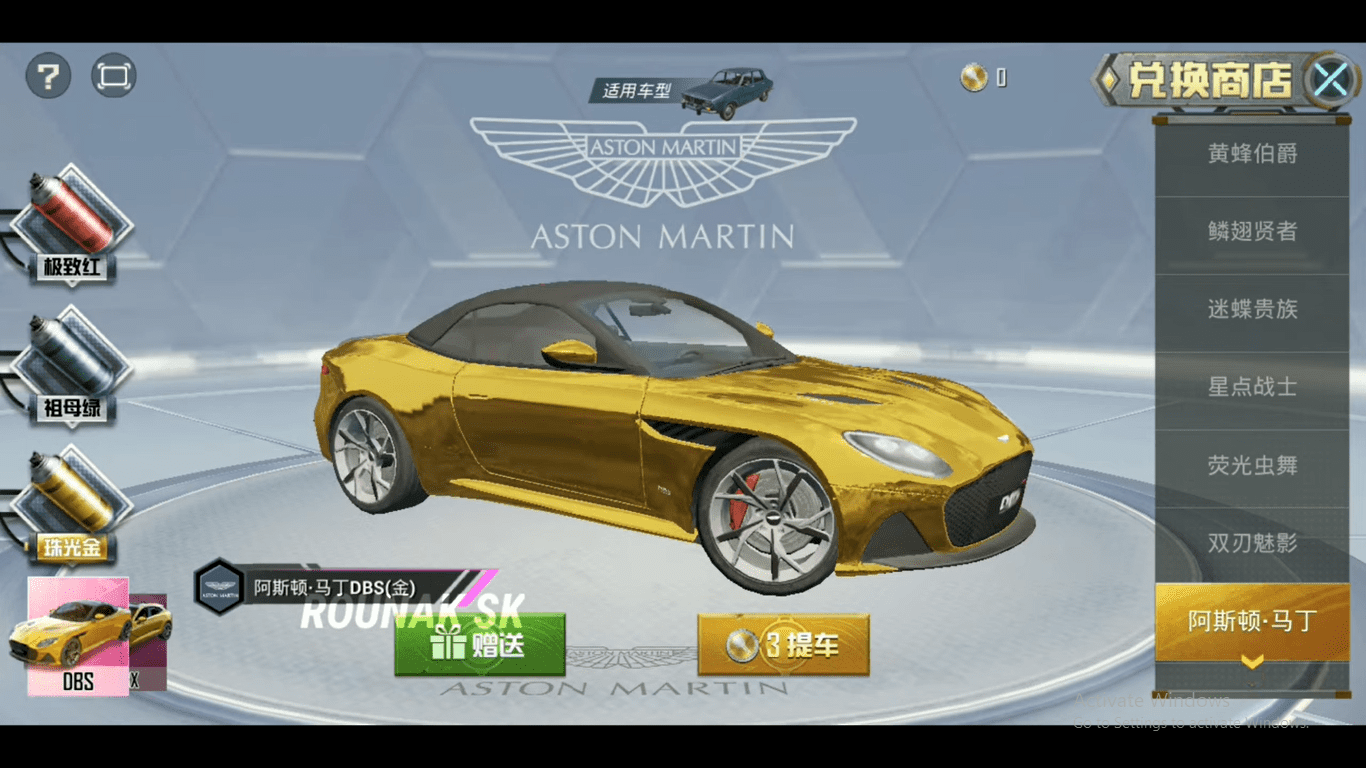 Season 21 will also have a new car skin for players with higher rankings. Just like with the bike skin, the car skin will also have three strains. There'll be a red one, a blue one and a golden one. This would be a treat for players who like driving cars in the game.
PUBG Mobile Season 21 New Mode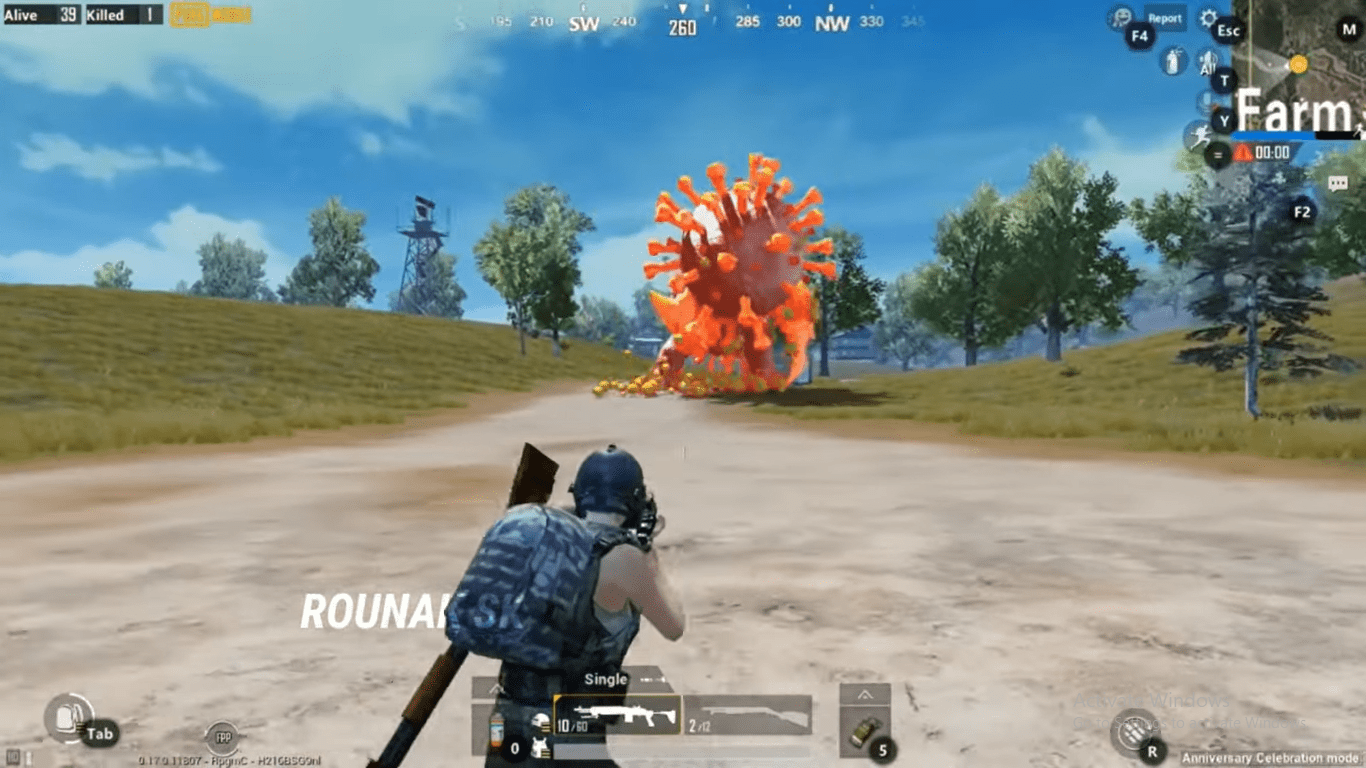 According to the beta version, Season 21 will introduce a whole new mode. This mode, for a lack of a better word, can be titled the 'Corona Monster Mode'. The new gaming mode will have huge monsters whose heads will be shaped like the COVID-19 Virus.
There are two-three different types of monsters. The bigger the monster, the more points you will get. The monster will keep coming into the game as the zone will shrink. So this will give players lots of thrill.
With all this, you can expect a really fun and engaging season in the PUBG Mobile India Season 21. As the release date of PUBG Mobile Season 21 aka Season 1 Cycle 2 (S1C2) comes nearer, we will get concrete information. Keep coming here for all the news regarding the Season 21 update.