Google has the reputation of timely, stable, and regular updates to all its eligible Pixel devices. Google Pixel devices have an edge over receiving them in comparison to other Android OEMs. Many such brands take more than a year to roll out a stable Android version and regular security updates on all the models.
However, Android 11 has not been a good experience for its Pixel 2/2 XL, Pixel 3/3 XL. Pixel 3a/ 3a XL, Pixel 4/ 4 XL, and the Pixel 4a users. It has affected both hardware and software for Pixel users starting from its first-gen up to 4th. As soon as Google wrapped up the stable Android 11 rollout on all the eligible Pixel devices in September, there were massive complaints including lagging, freezing at random times, and overheating.
It has been more than 40 days and people are still complaining about hardware and software related issues. Google's buggy update includes battery drain, overheat, bootloop issues, stutters, out of turn reboots, bloated batteries, damaged wireless charging. I definitely believe you can add on top of it.
Bootloop Issues on Pixel Phones
Complaints related to frequent bootloop issues, heating up and battery drain after glitchy Android 11 update is not a single case. Several such complaints are coming to date and can be located on the official Google Support forum (1, 2, 3, 4).
It was expected Google will release its monthly Android bug fixes to issues on the first Monday of October. The October Android security update brought with it fixes to many persistent issues and model-specific issues as well. One of the most critical is the highlighted one "Bootloop issues" for all generations of Pixel devices.
Google always release a monthly Android bug fix on the first Monday of every month.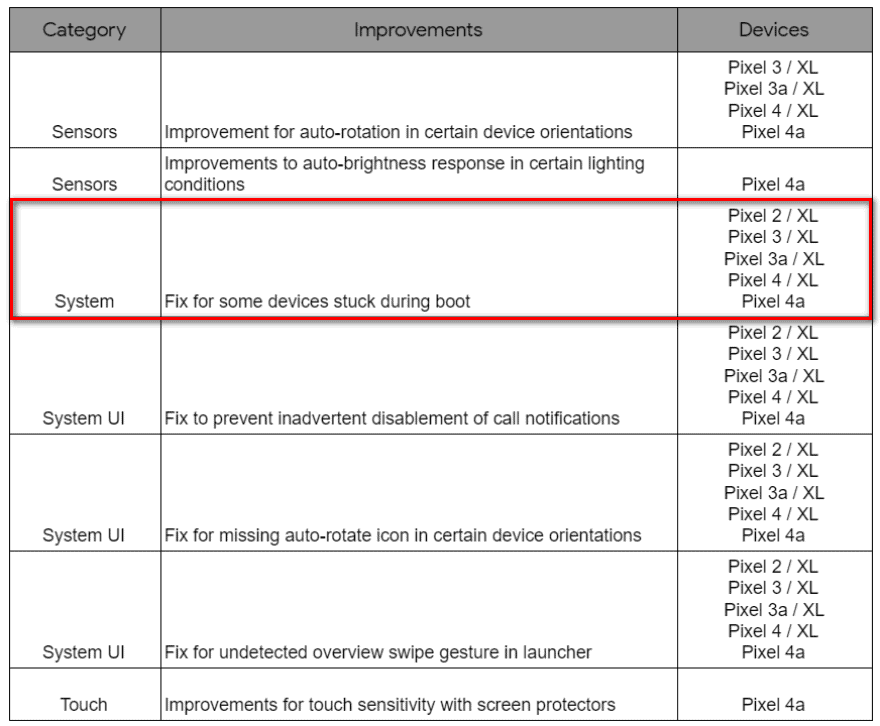 The October Android security patch has resolved the random reboot issues leading people to think that their Pixel devices were dying a slow death. Those who have updated their devices with the October patch on top of Android 11 are coming back with confirmation on the bootloop issues getting fixed.
Battery Drain Problems On Pixel Phones
Google Pixel devices are the best example of a clean User Interface and services. With minimal design and great software, these devices hardly get outdated. Moreover, Google offers up to three years of major Android updates on all of their models. So, that makes the Google Pixel phones pretty much future proof.
Now, as per the promise of three years of updates, all Pixel devices following the Pixel 2 Line Up have received the Android 11 update. But, the majority of the device owners noticed a significant battery drain on their phones. Pixel's battery is already one of its weak points, and after the update, it has become way worse. Just after an hour of a full charge, the battery drops by 25%.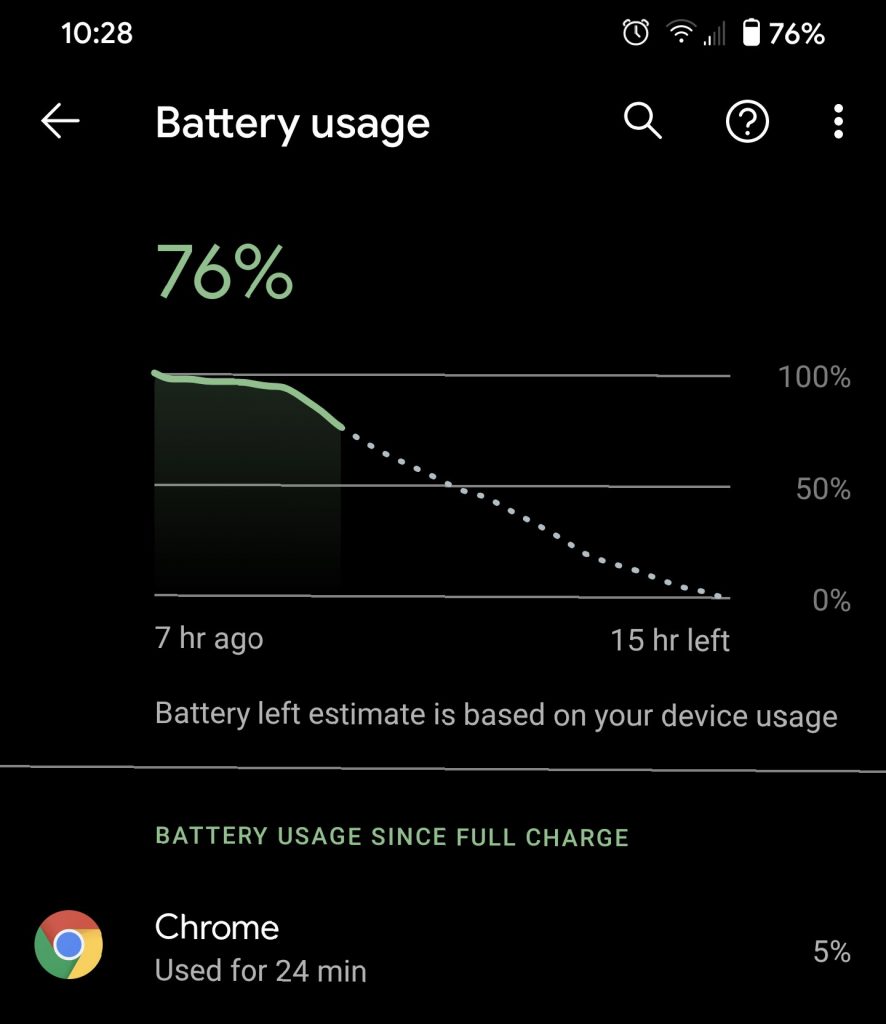 Not only the battery, but the users also complain that their Pixel phone gets heated up excessively. There are tonnes of such reports and claims by a lot of people on Google Support. Operating in safe mode/airplane mode/reboot/reset/uninstallation of apps/turn off adaptive battery have been tried.
Many users have claimed that the performance of their devices has degraded after the buggy update. None of the methods suggested by the community seems to be working to resolve the matter. However, Google while responding to idle battery sipping issues, it wants the users to follow guidelines it has on the page.
After update to the October security patch, some have reported that the battery drain issues in Pixel phones have been fixed. Confirming it, one Redditor said, "I'm was pleased to find after the October update it was back to sipping battery like it was on 10… maybe even a little better. Overall I'm happy with 11." Few have confirmed RAM consumption and performance also improved in the new update.
For some who were still facing issues with battery drain, suggested downloading an app called dfndr battery as a workaround. It helped. Maybe you can give a try!
So far, there is no official statement by Google. But there is an outcry on the internet asking Google to fix the Pixel Android 11 battery drain issue and focus less on the troubleshooting page. We believe that the matter will be resolved in future updates.