Netflix allows at most four people to create profiles per user account. This feature allows several people to share Netflix plan and watch their favorite content without bothering each other. After testing last year, Netflix has officially added a PIN Password for individual users. Here is a step by step guide on How To Enable Profile Lock-On Netflix With PIN.
Need For PIN Lock In Netflix
Even though using four profiles in each account is beneficial for most users, it had one major problem. If there is more than one profile in an account, people using those profiles could easily eavesdrop on each other and see what other person is watching. Even though people might be checking on their friend's profile for fun or tease their friends about what they are watching, it was still a breach of privacy.
Another concern was children using an account with adults. Children could easily switch between profiles of their parents may end up seeing shows not meant for them.
Netflix received complaints and reports regarding breach of privacy of its users, and requests for stricter parental control. They started testing a four-digit pin password for profiles last year and received a good response. However, they quickly removed that feature without any explanation whatsoever.
Steps To Set PIN Lock For Netflix Profiles
Now, Netflix has officially added the Profile PIN Lock feature in its updated parental controls. Here are steps to follow to enable the feature easily.
Step 1:
Open your account and select your profile. Click on the image of your profile on the top right corner.
Step 2:
Click on the Account option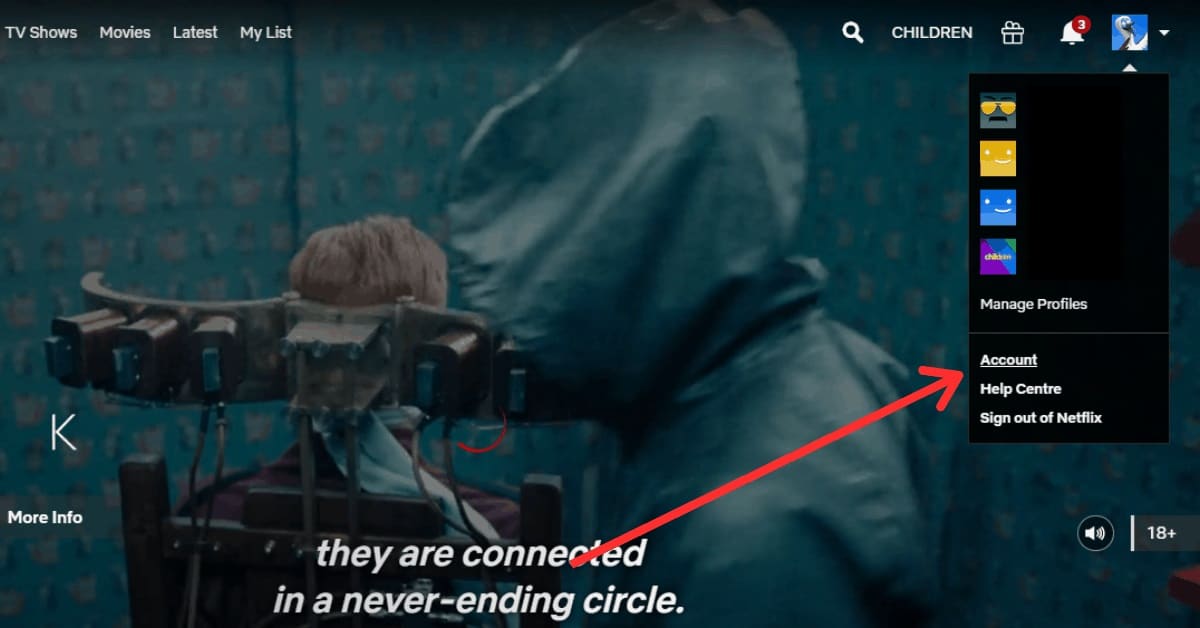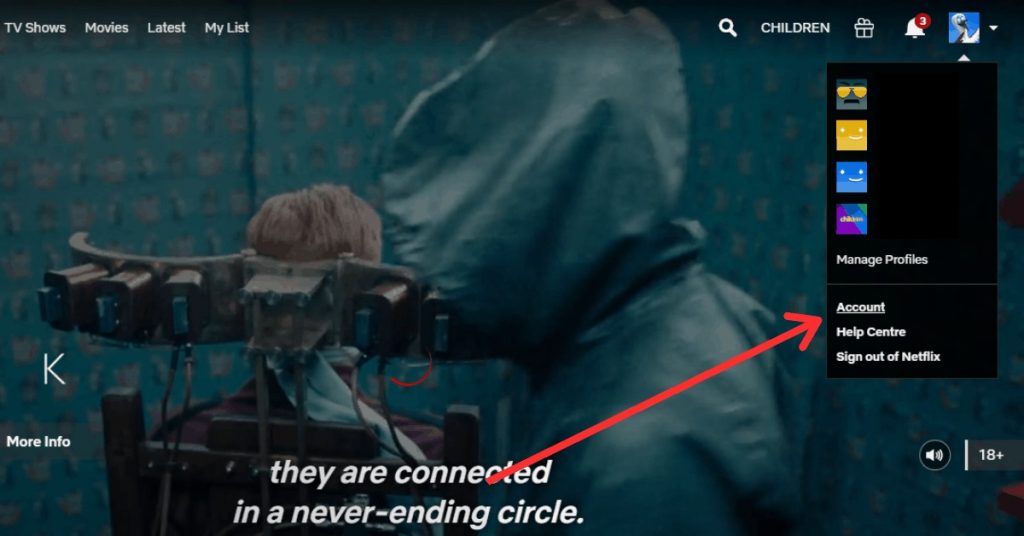 Step 3:
Scroll down to the PROFILE & PARENTAL CONTROLS section and select your profile.
Step 4:
Select Profile Lock and click on 'change.'
Step 5:
Add your password and click on continue.
Step 6:
Select the option to 'require a pin to access this profile' and add your pin.
You are all done with the pin set up. Now, whenever someone tries to access your profile, that person will be asked to enter the pin. Also, it will not entertain any room for confusion about the content watched on the platform by other users and the duration of unfinished content.
Only Drawback Of This System
This feature will surely prove beneficial to people who don't like an invasion of privacy in what they are watching and will also prevent children from accessing adult shows on other's profiles. However, there is one drawback to this feature.
One needs the password of the account to set up a pin for the profile. So, the main admin has changed the password recently without logging you out, you'll need to ask them to enter a password for you, and then you have to ask them to look away while you set the pin for yourself.
Also, don't misunderstand this feature as two-step authentication. The pin lock feature is just for the privacy of profiles and nothing else, Netflix still does not have two-way authentication.
What do you think about this Pin Lock For Netflix Profile? Do you have any questions or need any help regarding it? Do let us know in the comments section. We are always happy to help.
Stay tuned to Phones Wiki for all the latest updates on trending technology, OTT platforms, gaming, movies, mobiles, and much more.