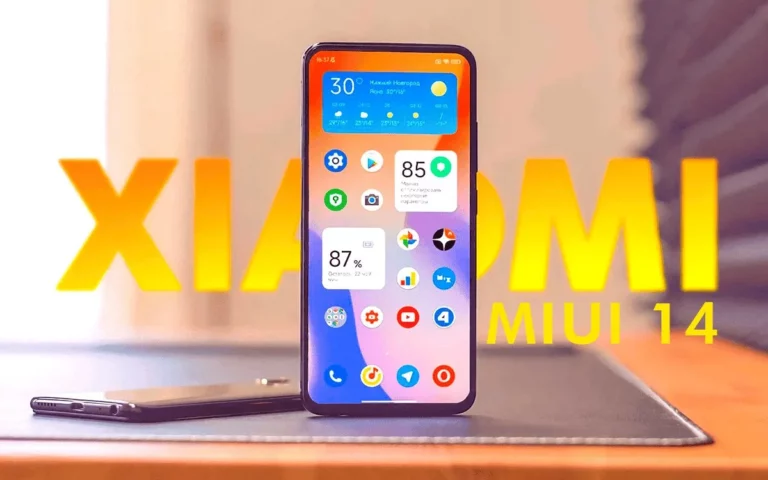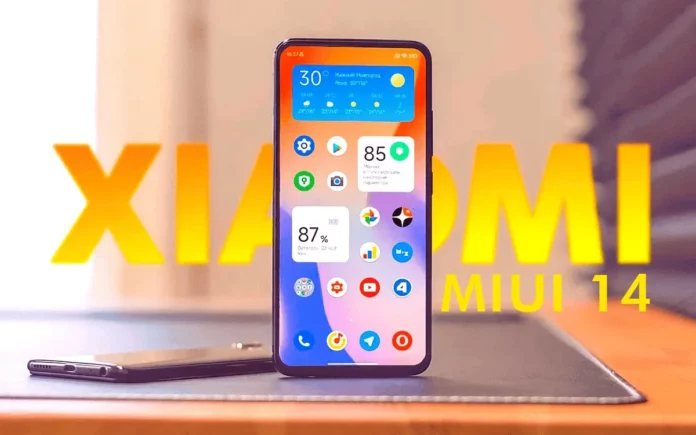 MIUI 14 is here and the users haven't stopped since then. This update from Xiaomi is taken both happy and sad – some are enjoying the newly added features and the other section seems to be complaining about MIUI 14 battery drain.
Have you ever felt the frustration of your phone's battery draining rapidly and unexpectedly? It's like watching a ticking time bomb, waiting for your phone to shut down just when you need it the most. Well, for Xiaomi users who recently updated to MIUI 14, this nightmare has become a reality. The MIUI 14 battery drain issue has left many users scratching their heads and wondering what went wrong. It's like a case of the "battery blues," where the once reliable battery life has turned into a "drain on your brain."
The issue of abnormal battery drain is not uncommon nowadays after the rollout of a major OS version.
Xiaomi's MIUI 14 update promised to deliver an improved and more efficient user experience, but for many users, the opposite has happened. Reports of rapid battery drain have flooded social media platforms, with users expressing their frustrations at the unexpected battery life of their devices. From decreased battery life after just a few hours of use, to overnight battery drain, MIUI 14 has left many Xiaomi users feeling drained and disappointed.
Also Read | MIUI 14 brings aesthetics to reality! Download the latest MIUI 14 wallpapers and get a customized home screen look!
What is MIUI 14 Battery Drain issue?
MIUI 14 is the latest operating system for Xiaomi phones, and it promises to deliver a better and more efficient user experience. However, many users are reporting that they are experiencing battery drain issues since upgrading to MIUI 14. This problem seems to be affecting users across different Xiaomi models and versions of MIUI 14, including both official and custom versions.
One user reported that before the update, their battery would last for 24 hours at 40-50% capacity, but after updating to MIUI 14, the battery drained to 20% after only 12 hours of use. Another user reported experiencing a 10% overnight battery drain before switching to a custom ROM, which reduced the drain to 4%. Some users have reported that they did not experience any battery issues with MIUI 14, but the problem began after upgrading to MIUI 14.
Also, Read | How To Force Install MIUI 13 Manually on Xiaomi Phones?
The exact cause of the MIUI 14 battery drain issue is not clear. Some users speculate that it could be due to a bug in the software or a compatibility issue with certain apps. Others have suggested that it may be related to background processes that are consuming more battery than usual. Regardless of the cause, the issue seems to be widespread, and it is affecting the user experience for many Xiaomi owners.
The battery drain problem is particularly frustrating for users who rely heavily on their phones throughout the day. A phone with a drained battery can cause inconvenience and disrupt the user's productivity. In addition, it may force users to carry a charger or power bank with them, which can be a hassle.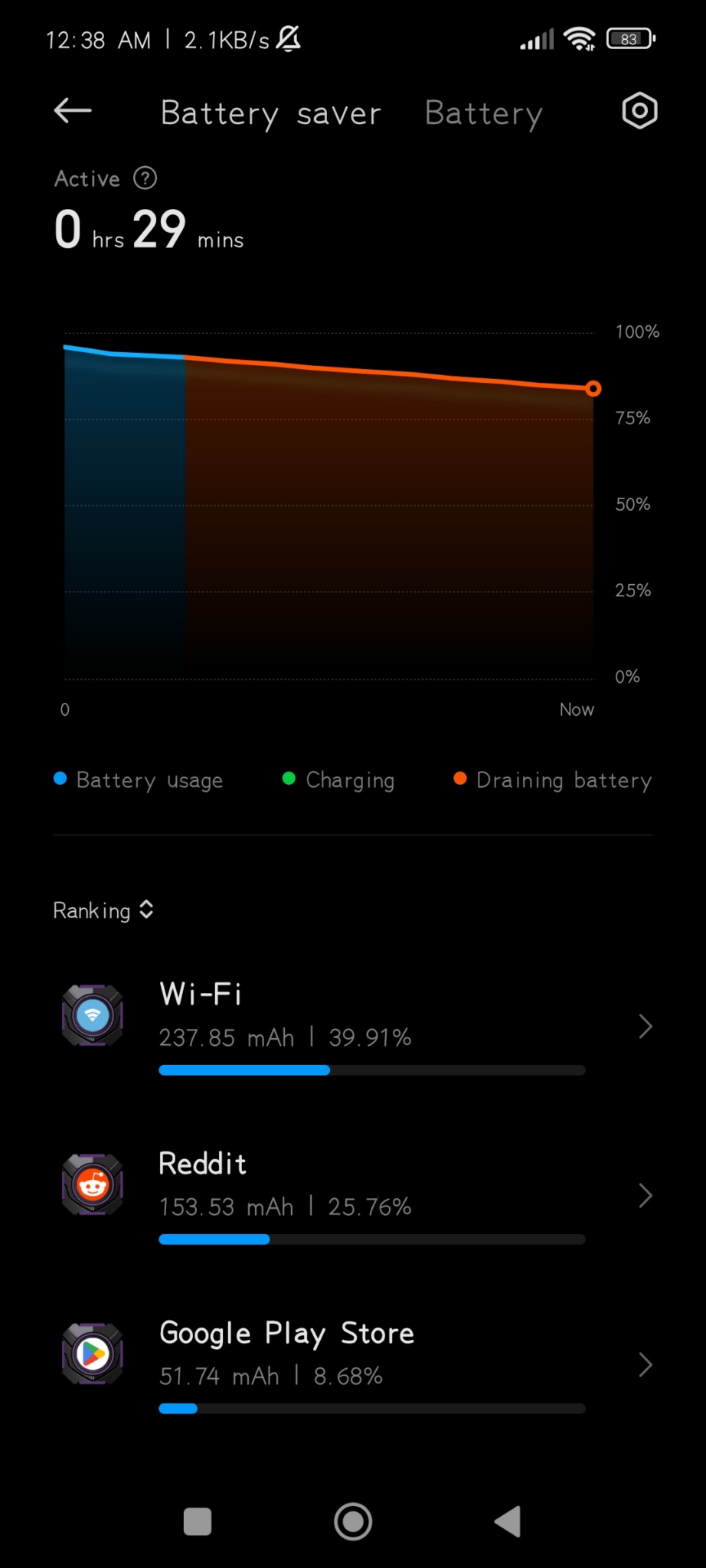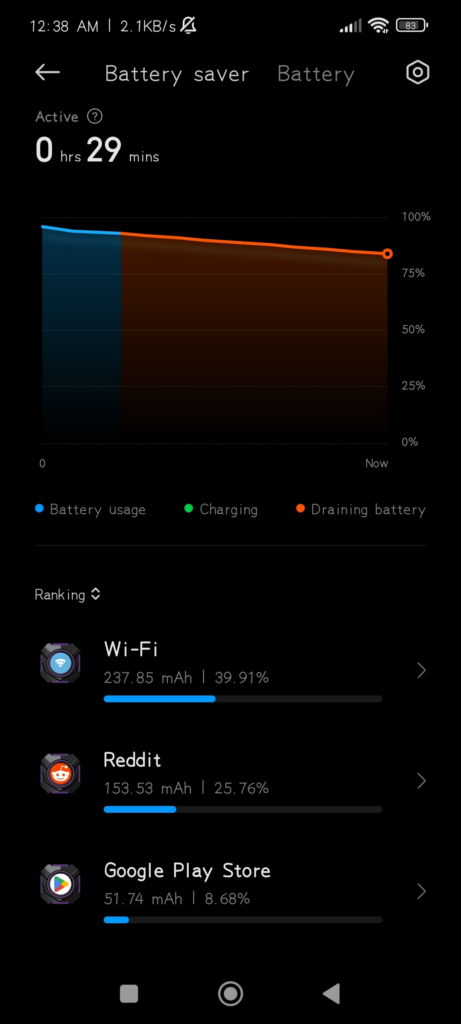 While some users have found workarounds for the MIUI 14 battery drain issue, such as switching to a custom ROM or disabling certain features, these solutions are not feasible for everyone. Some users may not be comfortable with flashing a custom ROM or may not want to sacrifice certain features to conserve battery life. Moreover, not everyone may be aware of these solutions, and it is unfair to expect users to go to such lengths to fix an issue that should not exist in the first place.
How can I fix MIUI 14 Battery Drain?
There are some possible workarounds that you can try to fix the MIUI 14 Battery Drain issue – one of the main solutions is to disable or uninstall Digital Wellbeing, which is known to consume a lot of battery by continuously running in the background and collecting data. Another option is to use static wallpapers instead of dynamic ones, as they consume less battery. Turning off data synchronization and GPS/location when not needed can also save a significant amount of battery.
Users have reported that restricting background app processes and reducing system animations have also helped in resolving battery drain issues. It's essential to note that these workarounds may vary from device to device and may not work for everyone.
Overall, the MIUI 14 Battery Drain issue has been a cause of concern for many Xiaomi users, but it may take some time to roll out the update, instead of waiting users can try out the possible workarounds mentioned below which may help in managing the battery life, because who knows it might do the job for you?
Disable auto brightness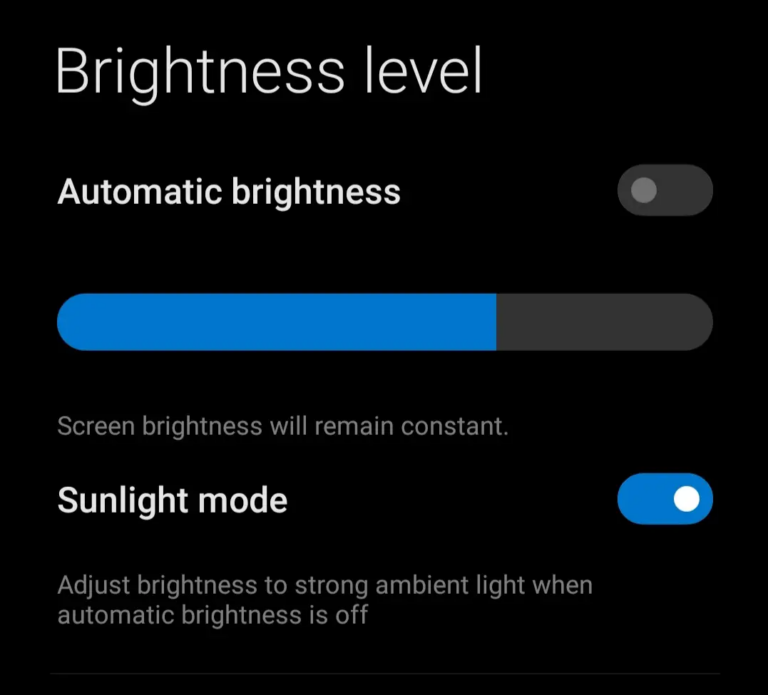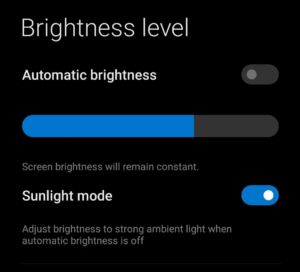 To conserve battery life, you may want to turn off the auto-brightness feature that adjusts screen brightness based on the surrounding light conditions. Although this feature may seem useful at first, it can significantly drain your battery. By disabling auto-brightness, you can save up to 10% of your battery life per hour.
Steps to Turn Off Auto Brightness
Open the Settings app.
Tap on Display.
Tap on Brightness level.
Toggle the switch next to "Automatic brightness" to enable or disable the feature, depending on your preference.
Turn Off or Remove Digital Wellbeing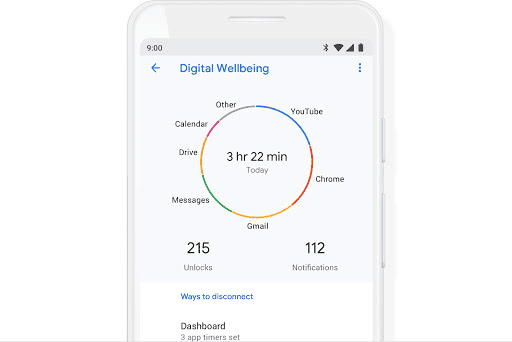 If you're looking to extend your MIUI device's battery life, disabling or uninstalling Digital Wellbeing could be the solution. While this app provides helpful insights into your phone usages, such as app usage limits and visualizations of notifications, it continuously runs in the background, consuming bandwidth and draining your battery.
By turning off or removing Digital Wellbeing, you can save a significant amount of battery power and even experience improved performance on MIUI 14.
Steps to Uninstall Digital Wellbeing
To uninstall Digital Wellbeing, follow these steps:
Go to Settings and tap on System Apps.
Look for Digital Wellbeing and select it.
Depending on your Xiaomi phone model, you may have the option to either disable or uninstall the app. Tap on "Disable" or "Uninstall" accordingly.
Opt for Static Wallpapers Instead
MIUI 14 offers an exciting feature with its dynamic Super Wallpapers that look fantastic on Xiaomi phones. However, these animated wallpapers consume more battery power compared to static wallpapers. It is advisable to disable them and switch to a static wallpaper to help conserve your phone's battery life. For even better battery conservation, consider using a dark static wallpaper, which consumes significantly less battery power.
Steps to set a static wallpaper
Go to Settings and tap on Wallpaper.
Here, you will see options to change wallpapers.
Tap on "Change" and select a static wallpaper of your choice.
Click on "Apply" to set the wallpaper as your phone's background.
BONUS TIP: By using static wallpapers instead of dynamic ones, you can extend your phone's battery life and enjoy a more snappy experience on MIUI 14.
Disable Data Synchronization
Xiaomi smartphones automatically synchronize user data with Google Accounts, which can result in higher data and battery consumption. While this feature is essential for apps like email, it's recommended to turn it off when not in use.
Steps to disable data synchronization
Open Settings and select Account and Sync.
Find the option to turn off data synchronization.
By disabling data synchronization when not needed, you can conserve your phone's battery life and reduce data usage.
Disable System Notifications
Notifications are an essential part of a smartphone app as they keep you informed and up to date. However, certain push messages, especially marketing or advertising-related ones, are not important and can cause unnecessary battery drain on your phone. These messages run automatically in the background until you manually delete them.
To conserve your phone's battery life and prevent it from freezing, you can disable notifications for infrequently used applications.
Steps to disable system Notifications
Open Settings and select Notification and Status Bar.
Find the option for Notification Management.
Disable notifications for unnecessary apps that are not commonly used.
By disabling notifications for unnecessary apps, you can reduce battery consumption and ensure that your phone runs smoothly.
Disable GPS
GPS or Global Positioning System is a feature that can consume a significant amount of battery power. Many apps use this feature, especially geolocation apps like Ola, Swiggy and others. To conserve your phone's battery life, it's recommended to turn off GPS/Location unless it's required.
Steps to disable GPS or Location
Go to Settings and select Additional Settings.
Tap on Privacy and select Location.
Turn off the Location feature.
Note: This is not recommended as you might not be able to track your device, in case it gets lost.
Limit Background App Process
Limiting the background app process can significantly increase your phone's battery life. It's important to restrict background activity for apps that drain your phone's battery quickly, such as Facebook, Instagram, Messenger, and others.
Steps to limit the background app process
Open Settings and select Battery & performance.
Tap on Manage apps battery usage to save battery by turning off restricting background services for any app.
By limiting background app processes, you can conserve your phone's battery life and ensure that it lasts longer throughout the day.
Save Battery by Reducing System Animations
System animations are meant to make MIUI 14 look more visually appealing, but they can also drain the battery faster. By reducing or disabling these animations, you can save battery life and potentially improve the performance of your Xiaomi phone.
Steps to Disable System Animations
Open Settings.
Tap on "Additional Settings."
Select "Accessibility options."
Look for the "Remove animations" option and turn it on.
Rollback to MIUI 13
If none of the workarounds worked for you, you can opt to roll back to the last stable version on your phone. However, it is advisable that the process needs to be done under some technical guidance.
For Pros: Using ADB
Credit goes to the XDA Forum for providing an easy and effective solution to improve battery life on Xiaomi smartphones. This method is especially helpful for those experiencing battery issues with MIUI 14 and does not want to perform a clean reinstall or unlock the bootloader.
To get started, ensure that the developer option is enabled on your smartphone. Then, connect your phone to a PC via a USB cable and download ADB for either Windows or macOS by following the provided user guide. Once installed, run the commands listed below in a cmd window to disable the system tracer using ADB.
1. using adb, disable system traceur
Code:
adb shell pm disable-user com.android.traceur
2. make an apps optimization
Code:
adb shell cmd package bg-dexopt-job
In the end, I would say that one should wait for 4 days roughly for the battery to recalibrate itself and go back to normal.
Also Read | The Best Budget Smartphones of 2023: Which One Should You Buy?
List of MIUI 14 eligible devices
MIUI 14 is creating a lot, especially among Android users. Here is a list of all the Poco, Xiaomi, and Redmi smartphones set to receive the MIUI 14 update.
Xiaomi
Xiaomi 13 / 13 Pro
Xiaomi 12 / 12 Pro / 12X / 12 Ultra / 12S / 12S Pro / 12S Pro Dimensity Edition / 12 Lite / 12T / 12T Pro
Xiaomi 11T / 11T Pro
Xiaomi Mi 11 Lite 4G / 5G
Xiaomi 11 Lite 5G NE
Xiaomi Mi 11 / 11i / 11 LE / 11X / 11 Pro / 11 Ultra / 11X Pro
Xiaomi 11i / 11i Hypercharge
Xiaomi MIX 4
Xiaomi MIX FOLD / FOLD 2
Xiaomi Civi / Civi 1s
Xiaomi Mi Note 10 Lite
Xiaomi Mi 10 / 10S/ 10 Pro / 10i 5G / 10 Lite / 10 Lite Zoom / 10 Ultra
Xiaomi Mi 10T / 10T Pro / 10T Lite
Xiaomi Pad 5 / 5 Pro / 5 Pro 5G
Redmi
Redmi Note 11 / 11 5G / 11 SE / 11 4G / 11 Pro / 11 Pro+ 5G / 11S / 11S 5G / 11 Pro / 11 Pro 5G
Redmi Note 11T 5G
Redmi Note 10 / 10 Pro / 10 Pro Max / 10S / 10 Lite / 10 5G / 10 Pro 5G
Redmi Note 10T 5G / 10T Japan
Redmi Note 9 4G / 5G
Redmi Note 9T 5G
Redmi Note 9 Pro 5G
Redmi K50 / K50 Pro / K50 Gaming / K50i / K50i Pro / K50S
Redmi K40 / K40S / K40 Pro / K40 Pro+ / K40 Gaming
Redmi K30 4G / K30 Pro / K30 Ultra / K30S Ultra
Redmi Note 8 (2021)
Redmi 10 / 10 5G / 10A / 10C / 10 Power / 10 Prime+ 5G / 10 (India) / 10 Prime / 10 Prime (2022) / 10 2022
Redmi 9T
Redmi 9 Power
Redmi Note 11E / 11E Pro
Redmi Note 11T Pro / 11T Pro+
POCO
Poco M2 / M2 Reloaded / M2 Pro
Poco M3 / M3 Pro 5G
Poco M4 5G / M4 Pro 4G / M4 Pro 5G
Poco M5 / M5s
Poco X4 GT / X4 Pro 5G
Poco X3 / X3 Pro / X3 GT
Poco F4
Poco F3 / F3 GT
Poco C40 / C40+
Summing It Up
The company should investigate the cause of the problem and provide a fix to affected users as soon as possible. In the meantime, users who are experiencing the issue should report it to Xiaomi and try the available workarounds. It is unfortunate that a software update intended to improve the user experience has caused such a significant issue, and it is up to Xiaomi to rectify the situation and restore the trust of its users.
Furthermore, if you have any other method which worked for you – do share it with PhonesWiki Team- it might help others as well.