Another viral trend is picking up on TikTok and it is the Korean AI Profile picture. The meteoric rise of Korean dramas and celebrities on global entertainment platforms is known to everybody. The latest craze on TikTok for clicking a Korean AI profile picture is not surprising.
Let's find out in more detail what the craze is all about and how you can get one for yourself in easy steps
How to get Korean AI Profile picture on TikTok?
Are you looking for steps and a free download link to get Korean AI Profile picture?
The latest and free version of Snow AI Profile APK filter and photo editor is used to reach the results. The tool filters the face using AI and makes them resemble Koreans and the results are obviously smooth and unlike manual editing. The AI filter makes you resemble Korean artists too. This explains the craze.
The craze to look like Korean artists on TikTok has made people search for links to download the Snow AI Profile app on iPhone and Android.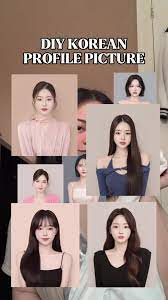 How to use Snow AI Profile Apk on Android and iPhone?
Follow the below-mentioned steps to download the Snow AI profile filter. Do make a note that the service is paid.
Download the Snow AI profile from Google PlayStore or Apple Store onto your phone.
Install the Snow AI Profile application
To opt for a Korean AI profile picture, click on the link. Or you can get the link from Snow's Instagram (@snow_kr_official) profile page mentioned in the bio.
You get redirected to the AI profile.
Upload the photos to edit from the gallery. The tool allows you to upload up to 20 photos at a time.
Tap Filter and select the Free filter effect if you are opting for the trial version
For premium Korean face filter, charges are approximately $5
Tap on 'Create a profile' with several options
Choose the Korean face filter you find to be the best for you and save it in your gallery to share on social media.
The waiting period for the image ranges from 1 hour to 24 hours.
Donot forget to check out another Korean filter – How to make AI Webtoon Filter turn yourself into a Korean cartoon character.
Do not forget to share your experiences using Korean AI Profile picture on TikTok!