Apple, last month, pushed the iPadOS 16.3.1 update, which aimed to resolve known issues and enhance security measures. Among the various bugs that the update addressed, one of the most notable was the problem of iCloud settings being unresponsive or displaying inaccurately when apps were utilizing iCloud. This bug had been causing significant inconvenience to users and was a top priority for the development team to fix.
Moreover, the update also tackled another significant issue related to Siri requests for Find My. The glitch had been causing difficulty for users who were unable to perform certain actions related to Find My using Siri. However, with the latest patch, this issue was effectively resolved, providing a smoother user experience and improving overall device functionality.
Another issue that users had reported was Apple iPhone and iPad not charging post-iOS 16/iPadOS 16 update.
What happened after iPadOS 16.3.1 update?
Apple's iPadOS 16.3.1 update has been reported to cause issues related to an external display or Sidecar support for some users. According to several reports, iPad owners are unable to detect secondary or external monitors and display content on them even when they appear in the display settings.
This bug has been frustrating for many users, especially those who use their iPad for multi-tasking and work-related activities. Several users have attempted to fix the issue by resetting their devices or swapping their USB-C hubs and HDMI cables but to no avail.
Unable to use external display feature
Apple iPad Pro 2021 12.9-inch users are reportedly experiencing an issue with the external display feature, according to a post on the Apple discussion forum by user Rizumu85 – says that they were unable to use the external display feature on their iPad and that the arrangement button was missing. The user has tried both version 16.2 and version 16.3 but was still unable to use the external display feature. They are using a Type C to Type C connection, and while the display appears under screen and brightness, there is no arrangement option.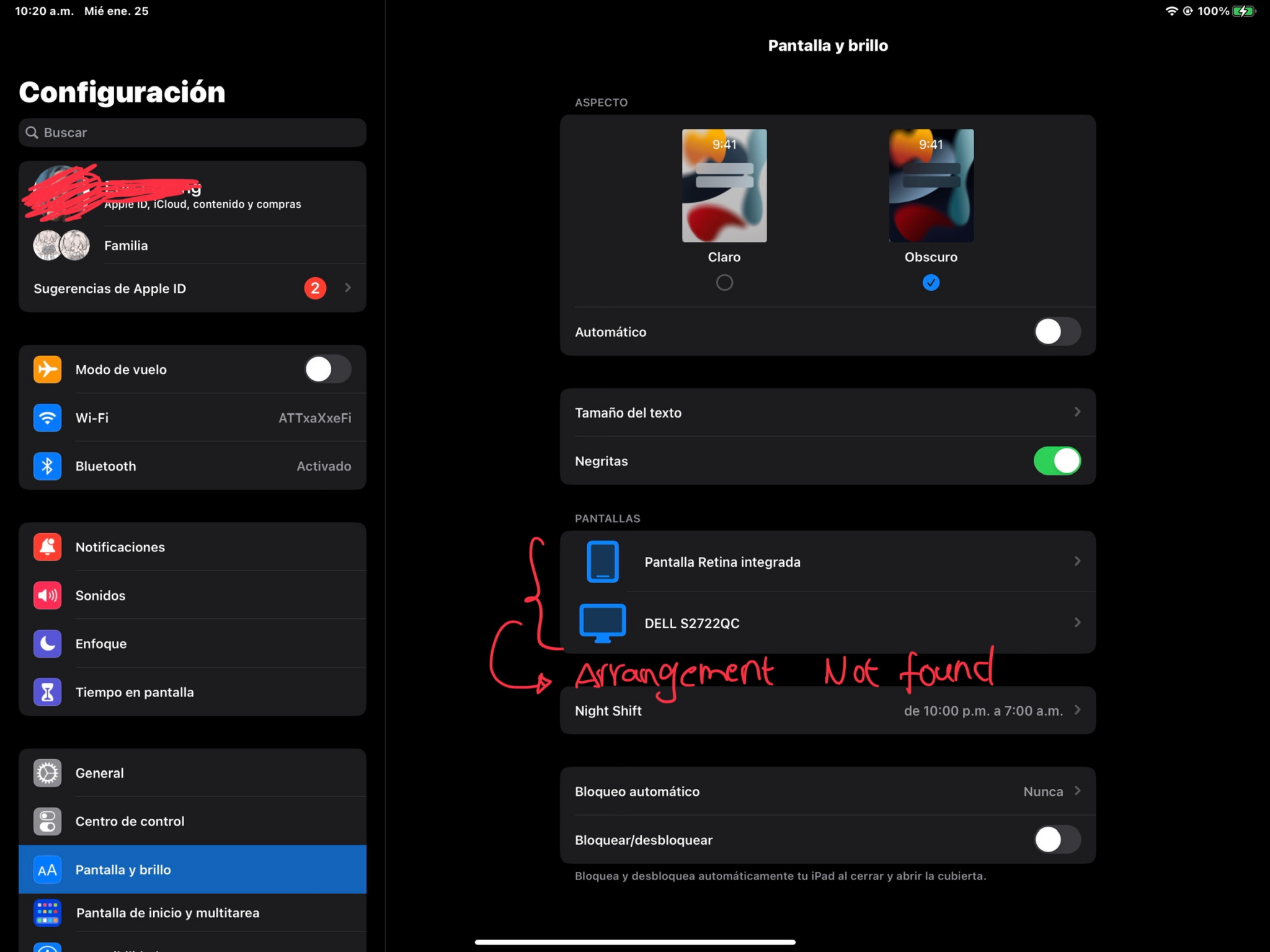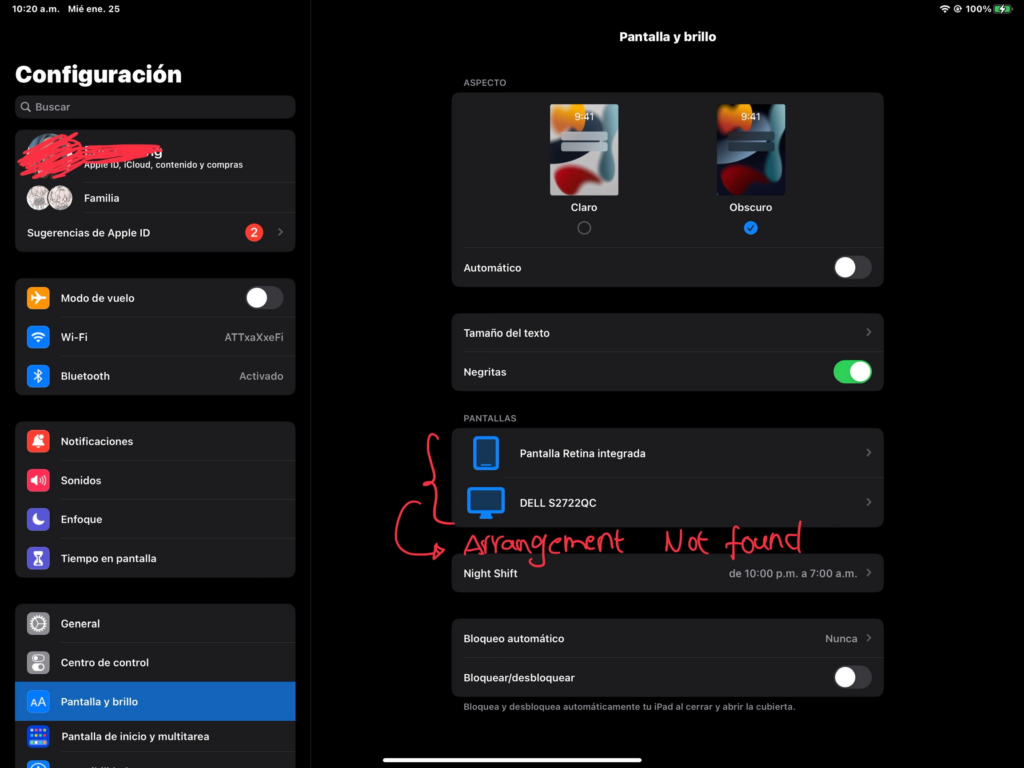 According to a post by user barbrix2206 on the Apple discussion forum. The user, who uses an iPad Pro less than a year old, also mentioned that their adapter and HDMI cables are new and had no issues until the update was installed
Another user, who has a Macbook Air M1 with macOS 13.2 and an iPad Pro 3rd gen with iPadOS 16.3, has tried various solutions to resolve the issue but to no avail. EagerKuzn noted that screen mirroring from iPad to Mac works well, but not the other way around. They have tried switching on/off Airplay, Bluetooth, and Wi-Fi, but none of these solutions seems to work. Both devices are logged in with the same account, and they are connected to the same Wi-Fi router.
According to EagerKuzn, restarting both devices only helps sometimes and only for a short period of time. Turning handoff on/off also does not resolve the issue. The error message "Unable to Connect to 'iPad' The device timed out" appears on the Macbook when trying to connect to the iPad.
There have been reports and allegations made by some users that the iPad is experiencing difficulty in accurately detecting and recognizing an external or secondary monitor, and as a result, is unable to display content on it, even when the monitor is visible in the display settings. These issues may be affecting a significant number of users who rely on external monitors for tasks such as presentations or work, causing frustration and inconvenience. Despite being visible in the display settings, the iPad appears to be unable to properly display content on the external monitor, suggesting that there may be a more significant issue at play.
Apart from issues with external display after iPadOS 16.3.1 update, people are finding it difficult to charge their Apple pencils.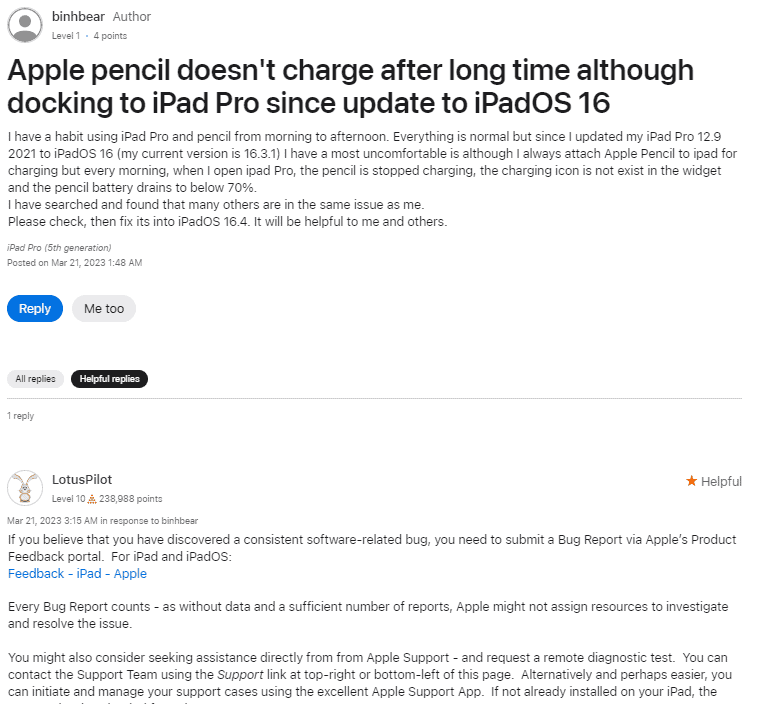 Also Read | 7 Top Rated Collage Making Apps for iPhone and iPad
Summing It Up
Several iPad users have reported experiencing issues with the external display or Sidecar support feature on their devices following the iPadOS 16.3.1 update. While some users have been able to mirror their device's screen onto an external display, they have not been able to use the external display as an extended display.
These issues have caused significant disruptions to multitasking capabilities and work-related activities for many iPad users.
Despite the widespread nature of these issues, Apple has not yet provided an official response or acknowledged the problem. This lack of response has left many iPad users frustrated and uncertain about when the issues will be resolved. The absence of official communication from Apple has also left users unsure whether this is a bug that can be fixed with a software update or a hardware issue that requires a different solution.
While the absence of an official response is concerning, it is hoped that Apple will address the issues promptly to restore the external display and Sidecar support feature's functionality for iPad users. Many users are eagerly awaiting a fix, and it is important for Apple to provide a timely and effective solution to prevent further disruptions to work-related activities and multi-tasking capabilities.
As the situation develops, it is crucial to keep an eye on the bug where the iPadOS 16.3.1 update has broken the external display or Sidecar support feature. As new information becomes available, it is important to update users and provide guidance on how to resolve the issues effectively. In the meantime, users may want to explore alternative solutions or workarounds to mitigate the impact of these issues on their work and productivity.