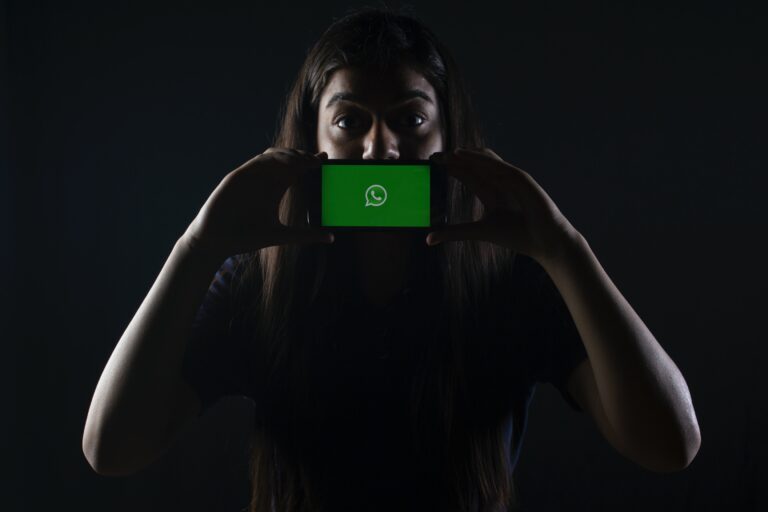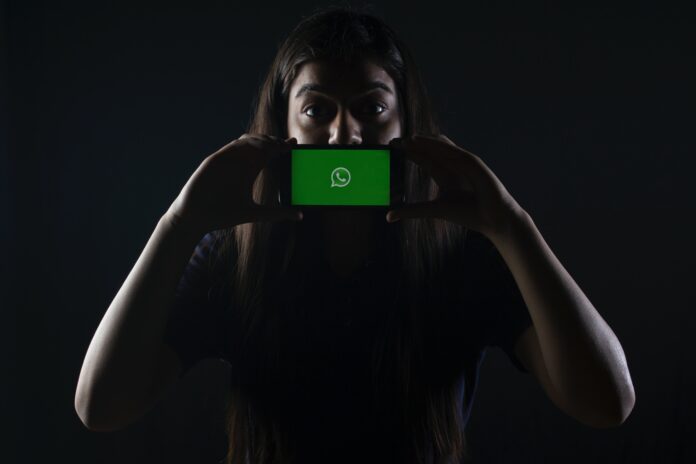 You are in grave danger if you believe in the prevalent notion that people will not be able to hack WhatsApp messages since the app relies on its 'end-to-end encryption' to secure them. In today's age where the Internet is accessible to everyone, a few minutes of dedicated web browsing can reveal a ton of ways in which just about anyone can hack WhatsApp easily.
WhatsApp has become one of the most used social media platforms, successfully connecting millions of people globally. And although the developers offer really good security measures, the app is still not immune to hacks and malware attacks. In case someone manages to hack WhatsApp on your phone, all your private information, messages, media, and contacts can become accessible. This can lead to a serious breach of privacy, completely unbeknownst to the victim.
However, we have noticed a plethora of intentions behind someone trying to hack their target's WhatsApp account. Many parents have started to use third-party tools to safeguard their children from harmful activities of cyber theft and monitor their online activity. Corporate businessmen also use these methods to monitor their employees. And of course, suspecting partners also resort to these hacks to track the online activities of their beloved ones.
Today, we will look at the 10 most popular ways using which people have been trying to hack WhatsApp in 2022. Do remember, before proceeding, that hacking is illegal and PhonesWiki does not promote such activities. Our only intention is to shed light on the knowledge that mostly remains on the dark side of the Internet.
How to hack WhatsApp in 2022?
Bypassing the strict encryptions of the app and its security is definitely no child's play. With the help of thousands of available guides on the Internet and several third-party hacking tools, anyone dedicated enough can easily hack WhatsApp on your phone without your knowledge. Among the unending ways that hackers have come up, today we will be looking at the Top 10 ways in which anyone can hack WhatsApp in 2022.
Hack WhatsApp using Phone Number
Did you ever wonder if someone can hack WhatsApp on your device through your phone number? Today, hacking the application with the help of a mere phone number has become one of the easiest and most common methods hackers rely on. Here's how they do it-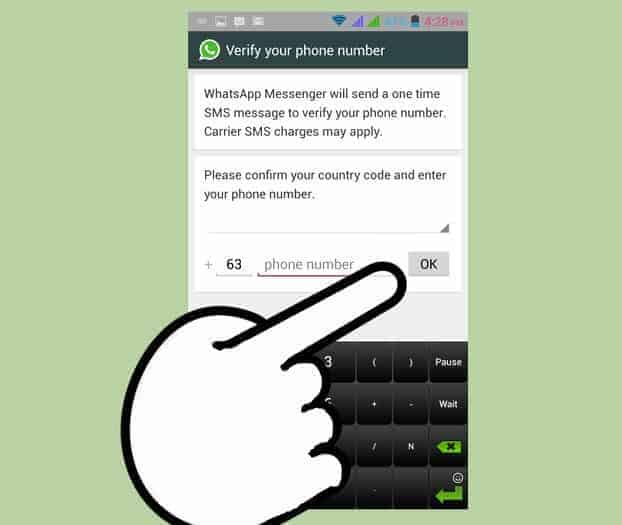 First, install WhatsApp on your mobile phone and make sure that you have access to the verification code that the target will receive on his cell phone.
Open WhatsApp on your device and enter the mobile number of your target that they use for their account.
The next step will now require you to enter the 'PIN' or verification code sent to the phone number of your target via SMS.
Once you enter the PIN, you can hack the WhatsApp account of your target and access all their conversations, media files, contacts, statuses, and more.
What is scarily easy about this method is that anyone who has physical access to your cell phone can do this within a matter of minutes. With that said, there is also a drawback if you do hack WhatsApp using someone's phone number. The target will always get a notification about a new login and they can log you out of their device, that is unless you take a hold of their recovery credentials.
Hack WhatsApp using Voice Call
In 2019, one of the most popular vulnerabilities made its first appearance with hackers beginning to use WhatsApp's voice call feature to hack WhatsApp. This hack was later titled the Pegasus voice call attack. In this method, even if you don't answer any calls, the hacker can still successfully get into your system and access your data. The invisibility of this method has made it one of the deadliest methods present-day hackers use to hack WhatsApp. Read the next bit carefully to understand how the Pegasus WhatsApp Voice Call hack works.
Hacking using this method requires one to have a really good knowledge of coding. The hacker usually uses a process known as 'buffer overflow' which lets them write code into a location they generally should not be able to access.
After this, the hacker installs the deadly spyware software known as Pegasus in the device their target.
Successful installation of Pegasus can give them immediate access to all WhatsApp messages, photos, videos, and other files. Hackers can even activate the cameras in your phone or PC or tab and use its microphone all without your knowledge.
To protect yourself from such attacks, you should check the version of WhatsApp on your phone. The developers have made sure that this vulnerability does not remain active on any versions of the app after 2.19.135. If you are using any earlier versions of WhatsApp, update the app as soon as possible.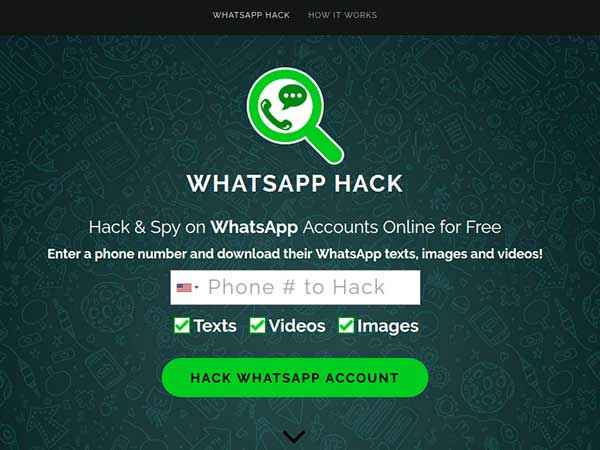 Hack WhatsApp using Social Engineering
Social Engineering is the process of exploiting human psychology to hack accounts and steal information belonging to someone. WhatsApp is deeply vulnerable to such attacks since hackers can potentially alter values in group chats and effectively impersonate other people.
This can give them the ability to spread misinformation by sending messages that appear to be from the victim. Using social engineering to hack WhatsApp is nothing new and has been popular among hackers for quite some years. It took the app developers over a year to patch the security systems from such attacks but even today, people can still easily hack WhatsApp if they know your personal life.
Hack WhatsApp using Google Chrome
Yes, today even a mainstream web browser like Google Chrome has ended up becoming a way for people with malicious intent to hack WhatsApp. Read these steps below to know how this method works.
First, open Google Chrome on your PC or laptop and go to the official website of WhatsApp Web.
Now you'll need to scan the QR code present on your target's mobile device.
On completion, you'll instantly get access to all their WhatsApp conversations, contacts, media, and other info without the need of installing any third-party software.
Even though this is a fairly easy way to hack WhatsApp, its biggest con is that the victim can see the WhatsApp Web active icon on his device all the time.
How to hack WhatsApp using Bluetooth
Hackers can use the age-old Bluetooth feature present on almost every phone to hack their target's WhatsApp account. With the help of Bluetooth Tracking, if you are within 50 meters of range from the hacker, you can end up being a victim of their attack. This method also ensures that the identity of the hacker remains incognito. Here are the steps in which this hack is performed-
Turn on Bluetooth and detect your target's device. For this, your target's device needs to have Bluetooth enabled on it as well.
After this, you need to scan the device and check its tenderness to prevent any kind of data tracking.
Now, you can hack the data on your target's phone and transport it easily to your monitoring device using Bluetooth.
Using Third-Party Whatsapp Hacker Apps
There are various kinds of third-party WhatsApp monitoring solutions available for download on the Internet like mSpy, Flexispy, Cocospy, Spyier, etc. These applications are super easy to use and can effectively facilitate your navigation through the labyrinth of WhatsApp's surveillance. Before taking a look at the steps to hack WhatsApp using mSpy, remember that you will need a paid account to perform this.
After creating an account, first, you will need to select the type of device that you want to track.
Complete the registration process and then download the mSpy APK file using the download link sent to you in your email.
The installation of the application is fairly easy and doesn't require you to do much. Once the installation completes, proceed to log into your mSpy dashboard from a different device.
Go to the dashboard where you will see the Social Networks section on the bottom left of your screen. Select WhatsApp.
A new window containing all the information regarding the WhatsApp activity of your target will open on the screen.
You can now easily monitor all WhatsApp messages and calls of your target by using the message and call icon respectively.
Other ways to hack someone's WhatsApp Account
The 6 ways to hack WhatsApp that we have listed above barely cover all the varied methods and schemes that hackers are continuously coming up with. For instance, in October 2019, a vulnerability that enabled hackers to steal your data using a GIF image became widespread in its use. In this process, the hacker programs the GIF file with malicious coding which can easily compromise their target's entire chat history.
Media File Jacking is another way in which modern-day hackers have started to hack WhatsApp and other social media platforms like Telegram, Facebook and others. This method utilizes the media receiving system of apps and installs malware into the device's external storage.
You should also stay aware and never install any kind of cloned applications and customized versions of the original WhatsApp application. Apps like WhatsApp Pink are all embedded with malicious files that give access to all your info and activity to the hacker.
Can WhatsApp be hacked on Android?
Yes, it is definitely possible to hack WhatsApp on Android devices using unethical hacking methods and paid third-party WhatsApp hacker apps. However, the presence of heightened security and WhatsApp's end-to-end encryption can make the job a lot more difficult than it appears. Hacking is illegal and getting caught can result in punishable circumstances and a negative reputation.
In Summary
In this age where anyone with little to no knowledge of computer scripts and coding can hack WhatsApp and other social media platforms, it is extremely important to stay aware of how to protect yourself against such activities. Even a simple move like sharing a six-digit OTP can instantaneously give a hacker all access to every activity you perform online. With further advancements in technology, you should always keep on educating yourself regarding such hacks unless you want to fall victim to such dirty schemes. As Margaret Atwood said, "Every aspect of human technology has a dark side, including the bow and arrow."