There are several methods for hacking someone's smartphone without making contact. Not long ago, it was thought that hacking into someone's phone was extremely difficult. However, there are several options available nowadays. If you want to remotely hack your partner's phone without touching it, click here now In this strange and twisted world, you may frequently wonder if your partner is faithful or not, so, just to be safe, there are a variety of ways in which you can hack your partner's phone without having to touch it even once. In this article, several methods for spying on your partner's phone activities will be discussed.
Previously, professionals were required to hack a phone, but in the twenty-first century, applications such as Flexispy and Spyphones have made this a lot easier to find out if your spouse is cheating for free.
How to hack a fiancée's device remotely?
Hacking is not always bad; in most cases, it is done for the benefit of the individual, society, and country for security purposes. Hacking has saved a lot of people from danger and prevented online fraudulent activities. These days, people can now monitor others' activities by tapping their phones if they detect any vulnerable movement on the other side. Furthermore, it is becoming increasingly important for the safety of society.
How to monitor a spouse's Phone without their knowledge?
To hack your spouse's phone without a spy app, you should be familiar with the hacking process. In real life, it is a critical task to complete. The procedure involves several coding and sets of complex languages that are not under the control of an ordinary person. It is recommended that one complete a certified course or hire a reputable hacker for the desired purpose.
Also, you can employ the services of a hacker. A hacker is someone who can gain access to another person's phone or device. They will assist a person in gaining full access to someone's cell phone and inspecting all data and information about them.
To remotely take control of your spouse's phone without touching the subject's phone or using the spy phone apps recommended in this article, users must follow a complex set of protocols.
How to find out if your spouse is cheating for free?
There are a few steps to understanding how hackers can hack into someone's phone. Using advanced or simple techniques such as a spy app or hacking techniques to monitor a cell phone can go a long way. What method should you use to gain access to any device? You can make a choice based on your budget and your best judgment.
How to hack a spouse's device with a phone number?
A phone can be hacked if the number of partners is known. We highly recommend the Ultimate Phone Spy App to hack a phone with just a number for this purpose. The first step is to download and install the app on the target's phone. Following this, you must purchase the subscription of your choice in accordance with your plan, and finally, you will receive the licensed key. You can now monitor your partner's phone simply by knowing their phone number. The app will give you access to your browsing history, contacts, phone call logs, and much more. It makes no difference whether your partner's phone is an Android or not.
How to hack a partner's phone through a message?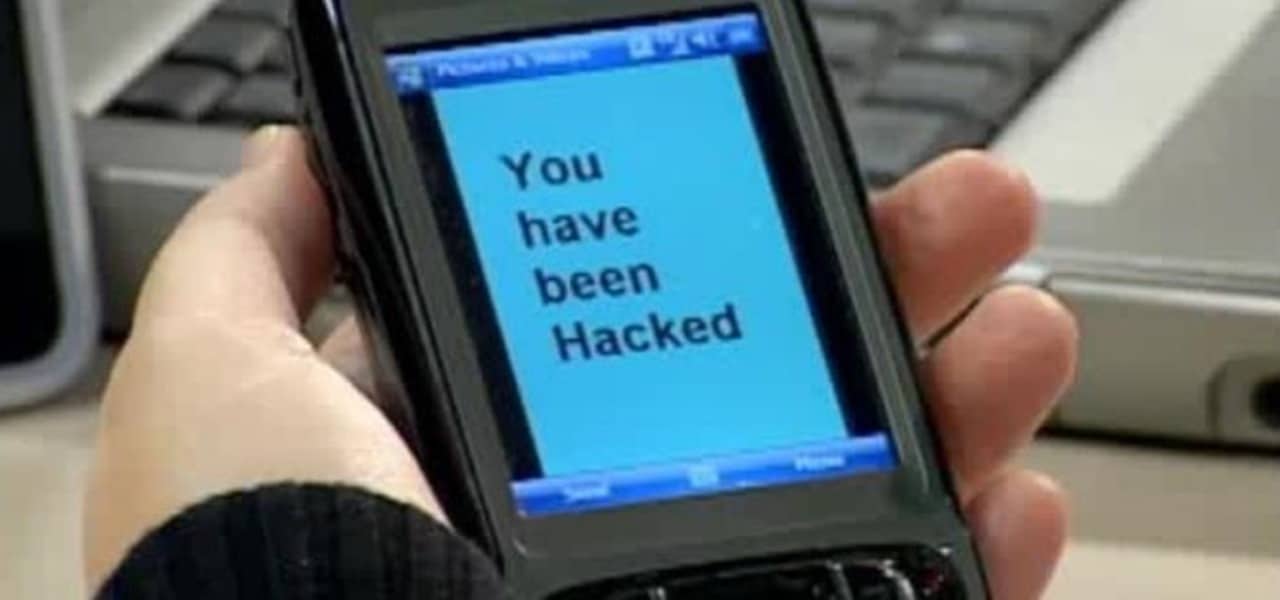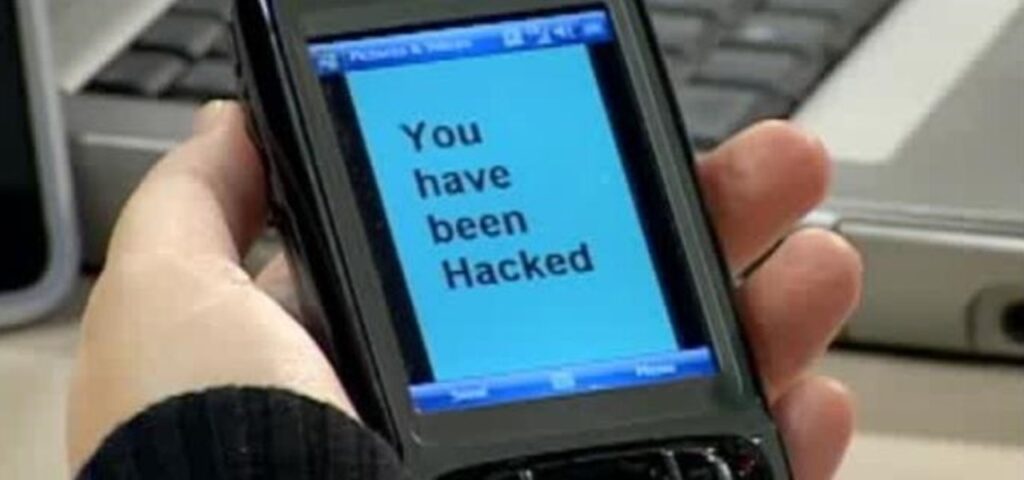 Another well-known method for hacking a phone is to send a text message. People use their Google accounts to sign up for various apps. Log in to Google and then click on forgot password.
To spy on spouse's iPhone with just a phone number, send a text message to the target's phone number, pretending to be a Google security company. With a text similar to 'An unusual activity has been detected on your account; please click to learn more about it.' You will receive the code to log in after sending text messages. To keep an eye on a cell phone without touching it. This is one of the simplest methods for hacking into anyone's phone.
Once completed, you will be able to log in to your partner's phone's various apps, such as social media apps, emails, and location on a map. You can expand on that to intercept text messages without the target phone.
How to spy on your spouse's phone without them knowing?
Hacking a cell phone is not an easy task if you do not have access to the phone. There are various methods to hack a phone such as using spy apps like Flexispy or SpyDetection. SpyDetection is a method that provides unlimited access to any phone; iOS or Android. You can gain access by touching the device once, however, hacking allows you to gain access without touching the device at all. It is possible to hack a cell phone without touching it, but it is not possible to spy on a mobile phone without touching it.
Certainly, any gadget hack is possible, but you must have the proper prerequisites in order to hack any device without touching it. Spy Detector provides a way to gain access to a cheating phone. When you choose SpyDetection to assist you with a solution for spying on your husband, you can be confident that you have made the right decision.
Spy Detector can be installed on your husband's device without him being aware that his cell phone has been hacked if you use the Spy Softwares recommended in this article to spy on him.
Keylogger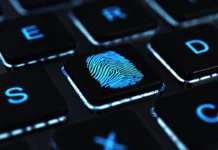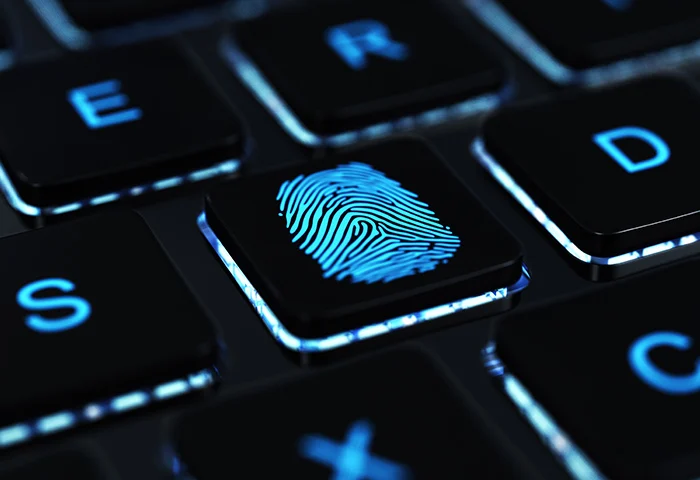 You may feel the need to hack the password of your spouse's phone from time to time. At this point, you will use the SpyDetection Keylogger feature to record all of the target device's passwords. This will also be useful in the event that the target person forgets or loses his/her password. The keylogger works by capturing keystrokes typed or pressed on the target device.
If you notice any potentially harmful apps on your spouse's phone, you can block them as well as remove them from their device.
How to hack spouse's mobile with Midnight Raid Phone Hacking
Another popular method that is used nowadays is the Midnight raid method, which is named after the fact that it is used at night when the phone is lying idle.
Hackers have special abilities to do this easily, as well as some other tools to hack a phone number. This procedure necessitates the use of a laptop, two phones, and other gadgets.
How to hack spouse's iPhone device using Stingray hacking method
Another technological tool known as a Stingray can function as a transmitting tower. It enables all nearby phones to establish a connection. It will generate a one-of-a-kind code for the SIM card's identification as well as the phone's location. This technology is mostly used by the government or government agencies. It is too complicated and complex for everyone to use. IMSI catchers can hack network phones that use GSM, 3G, and 4G. You will be able to access the IMSI associated with your spouse's phone's SIM card with the help of this. The code used for this type of hacking is frequently easily accessible.
What kind of information would you get when you spy on your partner's device?
Many people who are married or in a relationship will often wonder if their partner is cheating on them. There's no denying the fact that cheating on your spouse is, in most cases, a bad thing. However, while it's easy to discuss infidelity in moral terms and make blanket statements like "cheating is wrong", we need to look at the cheating statistics to truly understand how common infidelity actually is. In the United States, it's estimated that 1 in 4 men and 1 in 10 women will cheat on their partner at some point in their marriage.
Location
This is the most important need of the person, and many partners spy on their spouses to find out where they are. SpyDetection's GPS tracker feature satisfies the need to check on the target's location.
Calls
There is a growing need to spy on the calls of a target phone. Most partners spy on their other half's phone calls in order to discover what problems they are concealing from them. It also tells you whether or not your spouse is a cheater. SpyDetection records your spouse's phone calls and stores them in your panel so you can listen to them whenever you want.
SMS tracking
If your partner refuses to show you their bills or tell you how much they spend on their friends or on themselves, you can track their SMS. You will learn how much money they have in their account when they receive an SMS notification of a money withdrawal; this message will be directed to you. This way, you can both cut their spending and save money. If your spouse cheats on you and continues to contact or chat with someone via SMS, you can spy on SMS chats and see who they contact or chat with.
You will also learn what the purpose of their lengthy conversation is and why they are not telling you about it.
Why do you need to monitor your partner's device?
To catch a cheating spouse
You never know if your spouse is a cheater! You must spy on them and learn their true identity. You must confront the truth and learn so that you are not duped by them again and again. You must get your spouse on track and demonstrate to them that you are not inferior to them! So, if they defraud you, you teach them a lesson by exposing them and catching them red-handed.
To get them out of trouble
Your spouse is probably dealing with some issues outside the home, but they may not tell you because they don't want to bother you! However, you might want to assist them in obtaining
Guide them in the right direction
You never know when your spouse will lead you down the wrong path and become corrupt. You must guide and support them, and by using this software, you can prevent them from going down the wrong path. You can keep your spouse from getting involved with the wrong people, and in doing so, you will bring out the best in them.
How to choose the right spy app to monitor your partner's device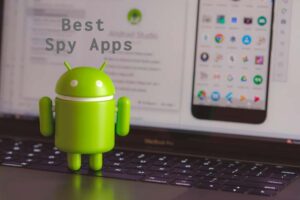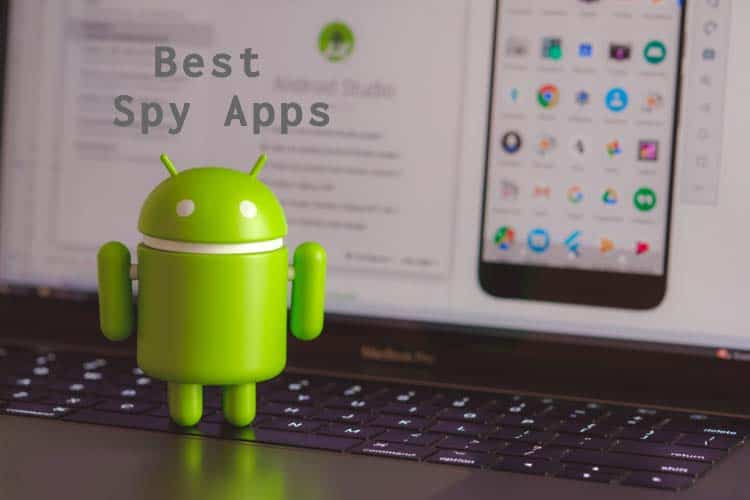 Here are 6 important points to consider when choosing the free android spy apps to use when it comes to monitoring your spouse's device.
The spy app you download must be compatible with your mobile version. If your phone is a newer model, look for software that is compatible with it.
The spy app you download must be tested and risk-free, which means it must not contain any viruses. If a virus is present, your device may be damaged and your data may be stolen. So only use a trusted and virus-free spy app.
Some spy apps can be detected, and the target person can discover their presence on their device. They have the ability to uninstall them, causing a stumbling block in spying. Therefore, you must try as much as possible to obtain the spy app software that you want to use.
The spy app you select should be guaranteed, which means it should not cause dissatisfaction. It should have all of the features listed on its page and should function properly to meet your needs.
The spy app you download should be simple to use and should not require a lengthy setup process. Long processes waste time and cause dissatisfaction. There must be a user interface that is appealing to customers as well. If you are wondering where you can find all of these qualities in one app, we will recommend some spy apps that possess all of these qualities. Some of these apps are, Flexispy, mSpy and other top-rated spy software that is trusted.
The spy app you download should be simple to use and should not require a lengthy setup process. Long processes waste time and cause dissatisfaction. There must be a user interface that is appealing to customers. Another app that has all these qualities is currently known as SpyDetection, and it is top-rated spy software that many people rely on. This app can be found at https://www.spydetections.com/. When you download and install this software on your device, you reveal all of your spouse's secrets by spying on them.
This software is specifically designed and programmed to spy on Android and iOS devices, so if your spouse has an Android or iPhone device, you can use it. There will be no need to go through the lengthy process of spying when using other methods; this software will allow you to spy quickly and easily. The steps for spying with this software are simple enough that even a child can use it.
Keep in mind that this software is only intended for spying on children, employees, and partners. Any illegal use of this software by you may result in more serious problems later. So, before using this software, make sure you read its terms of use and T&C.
You can use this software if you simply want to know about your spouse's activities and catch them if they are cheating on you. There will be no issues, and you will be able to complete this task easily.
Other spy apps to spy partner's device
SPYERA
With Spyera, you can remotely monitor your partner's Android device, Android tablet, iPhone, or iPad. You can remotely monitor a Windows PC or a Mac. Spyera has more spying capabilities than any competitor.
Spyera is an undetectable award-winner Spy Phone and Computer Spy which gives you the opportunity to keep an eye on your spouse or children and learn about their world. In addition, you can use Spyera to protect your company, and track and control your employees.
Spyera is simple to install and it has an easy-to-use web control panel. On Spyera, free updates and remote upgrades are available. Another really amazing feature of Spyera is that Android, iPhone, iPad, Windows PC, and Mac OS are all supported.
Also, you can use Spyera to protect your children from online threats as well as physical assaults or maltreatment situations. Is your child on his or her way to or from school? What happened to them? Who are their new acquaintances? If you are curious about this information and more, you can track and control any activity on your child's mobile device from afar. SPYERA is a really effective phone tracker app for children.
Furthermore, you can use Spyera to monitor your employees. For security reasons, you might need to look at where your employees are, what they are doing, and what they are saying. To avoid fraudulent activities, you need to monitor your company's mobile phones and safeguard your intellectual property. Cell phone spy software can help you find out if your company's confidential information is being shared by someone.
From any web browser, you can silently monitor all communications, GPS location tracking, and user behavior on a smartphone or computer. Install SPYERA on any mobile phone or computer for which you have legal permission to track. SPYERA is an untraceable cell phone monitoring app and computer monitoring software designed to keep your family safe.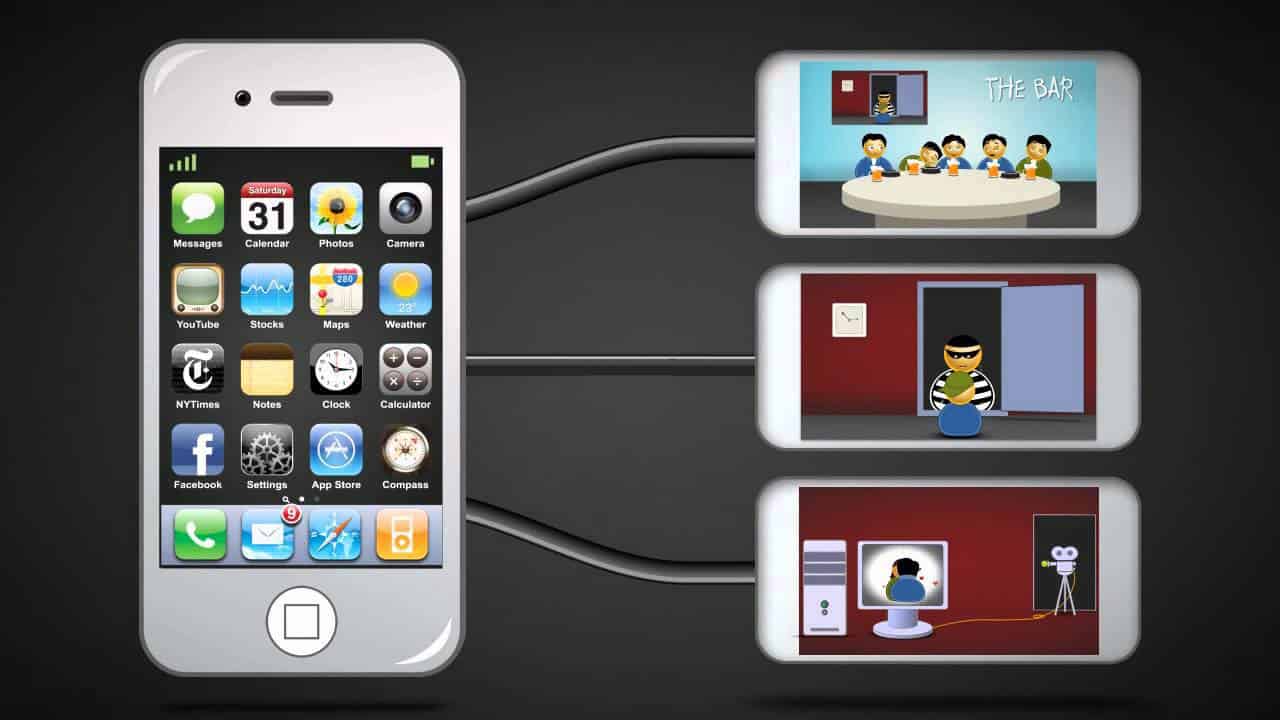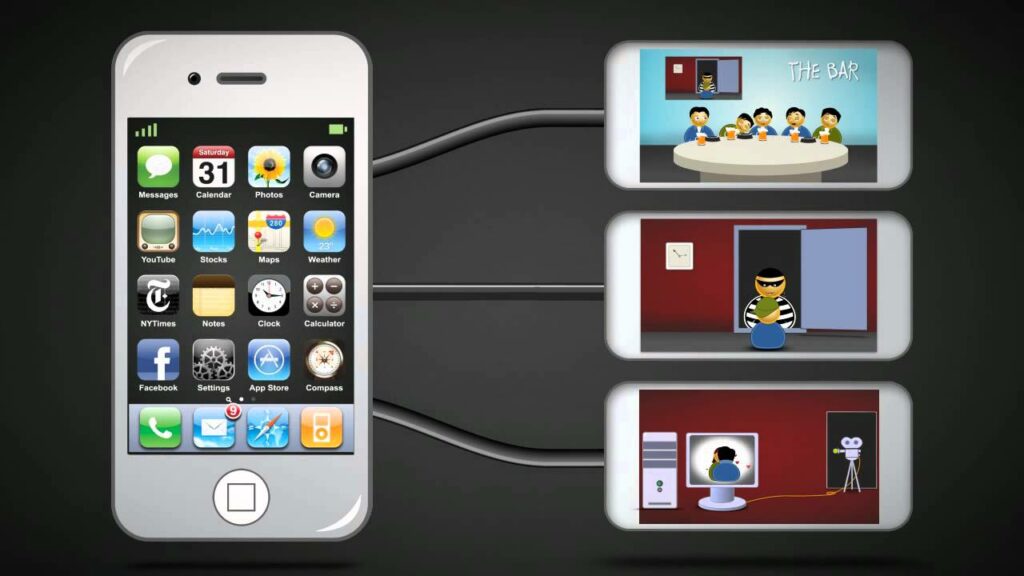 You can transfer all phone activity to your web account. SPYERA spy software silently uploads all target device activities to your secure web account.
Also, uploading logs is completely hidden and can be accomplished using any available connection method – Wi-Fi or Network Data.
The Control Panel is simple to use and presents all of the captured data in a single report. In captured data, you can then browse by category.
You can mark something as important, print it, or export it as a download. The target device's current GPS location can be viewed remotely, as well as historical movements on a map.
If you're looking for an app to help you catch a cheating spouse or suspect your spouse of having an affair, Flexispy, SpyDetection App or any other spy app mentioned in this article is the best tool for hacking your partner's phone without touching it. You can read messages, and call logs, watch videos and listen to call recordings without having to touch your spouse's phone. These apps have been optimized to be cost-effective when they are used.
Although not directly stated, this article also profers solutions to the following queries below:
How to spy on your spouse phone without them knowing for free
Read cheating spouse text messages free
How to catch a cheater without their phone
How to hack cheaters' phone
Catch a cheater apps without their phone
Read cheating spouse text messages free on Android
How to hack my spouse's WhatsApp
How to hack my spouse's text messages
How to hack my spouse's Facebook
How to hack my spouse's phone calls
Share with us if you have found unique ways other than the ones listed above!