How to hack Screen Time passcode in iOS devices has seen a considerable rise in recent times causing a lot of parents to become worried. Screen Time feature on iPhone is an ingenious feature allowing users to place various restrictions on the contents of their device.
There have been huge advancements in the Age of Digitization through rapid technological development. But it consequently led to a lot of unregulated usage of smartphones, iPhones, tabs, etc; by kids. Apple introduced the Screen Time feature to enable parents to monitor, limit and track all the apps and the amount of time spent on their iOS devices.
However, the internet offers you a vast number of hacks that your child can easily use to hack Screen Time and bypass it on any iOS device. New-age parents need to be very cautious as Gen Z kids are extremely smart. They know their way around technology much more than their predecessors.
Do you want to know how your child can manage to circumvent security blocks, bypass restrictions, and hack Screen Time passcode? Follow this article to the end closely as we take a look at the easiest ways, how to hack Screen Time in iPhone in 2023.
Author's Note: This article is written with the intention of causing awareness and does not promote hacking. We do not encourage the execution of the steps to hack Screen Time that is discussed below. Keep in mind that hacking is illegal and can have grave consequences. This is to educate you and be safe.
How to Hack Screen Time on iPhone?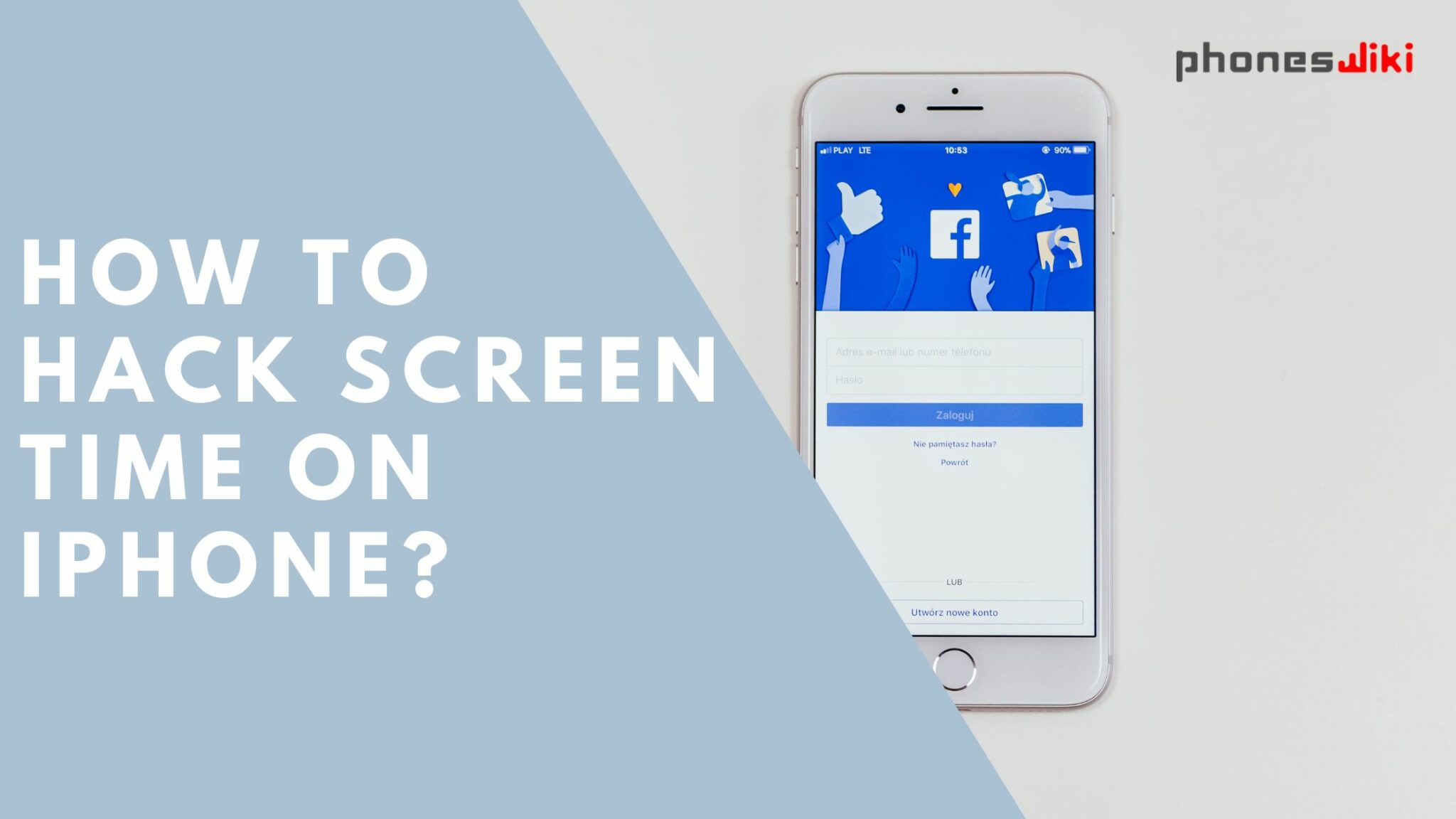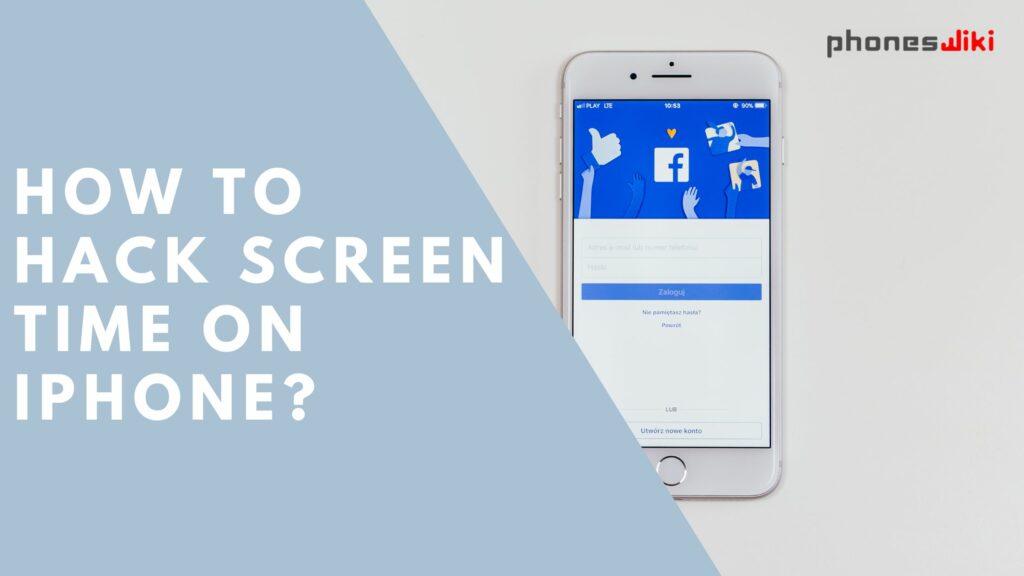 There exists a variety of different and creative ways to hack Screen Time and bypass screen time passcode even on the latest iOS 15/14/13 versions that your child can gather from the internet. Let's take an in-detailed look at the top 5 ways in which they do it.
Is it possible to hack screen time on iPhone or any iOS Device? If yes, how?
Method 1: Hack Screen Time Limits by Changing the Time on iPhone
This is one of the smartest and easiest ways for your kid to hack Screen Time and bypass the time limits you've set on your iPhone or any other iOS device.
In order to do this:
1) Open the Settings app and click on the 'General' option.
2) Tap on the 'Date & Time' option and turn off Automatic Update.
3) Now your kid can manually change the date and time as desired and cheat or hack Screen Time!
If you notice abnormalities in the date and time of your device, chances are your child has tried to bypass screen time limits using this method. You can, however, stop this easily by doing the following:
1) Open Settings on your iPhone and go to Screen Time. Open Content & Privacy Restrictions and select Location Services.
2) Turn off the 'Setting Time Zone' option and go back to the screen of Location Services.
3) Tick the 'Don't Allow Changes' option and now your kid can no longer hack Screen Time limits or bypass screen time that you set.
Method 2: Hack Screen Time Passcode by Recording Video on iPhone
The Screen Recording feature can easily let kids hack Screen Time Passcode if you are not careful enough. This method essentially gives them access to all the activities you do on your device in the form of a video that they can watch later. Any kid can do this easily by just turning on the Screen Recording feature from the notification panel of an iPhone.
If you want to prevent this type of hack, follow these simple steps:
1) Open Settings and go to Screen Time.
2) Tap on Content & Privacy Restrictions and then Content Restrictions.
3) Now just click on Screen Recording and change the settings to "Don't Allow" on the next screen.
Method 3: Hack Screen Time Limits by Watching YouTube in iMessage
Did you know how effortlessly easy it is to hack screen time app limits in iOS 13 for the YouTube app? Using this method, your child can watch any content uploaded on YouTube without any limitations.
Do this for hack screen time limits –
1) Open the Message app on your iOS device.
2) Inside the keyboard screen search for the 'Applets' icon and tap on it.
3) Once the applet is installed, now you can watch any YouTube videos without restrictions through the iMessage app itself.
Now to parents' relief, it is quite easy to stop your kids from using this type of hack.
1) Simply go to Screen Time > Content & Privacy Restrictions > Content Restrictions > Enter Passcode > Web Content.
2) Tick in the 'Limit Adult Websites' option. The next step is really important so follow it closely.
3) Under the 'Never Allow' option, type in the URL of YouTube exactly as shown below.
                              www.youtube.com
4) The YouTube widget now will get neutered in the iMessage widget.
Method 4: Hack Screen Time App Limits by Uninstalling and Reinstalling the Apps
The children of Gen Z have come up with another ingenious way to hack Screen Time App restrictions by simply uninstalling and reinstalling them. Doing this is really simple.
1) Hold the icon of the app whose screen time limits you want to bypass for a few seconds.
2) You will notice that all the apps start to vibrate along with displaying a cross icon on the top.
3) Click on this 'X' icon and confirm the uninstallation of the app from your iPhone.
4) Now just simply head over to App Store and re-install the app and voila! Your kid can manage to hack screen time limits of that app just like that!
If you're looking for a way to stop hack screen time like this, doing that is also hassle-free.
1) Go to Settings > Screen Time and open Content & Privacy Restrictions.
2) Under Location Services, tap on System Services.
3) Turn off all the three options of 'Installing Apps', 'Deleting Apps' and 'In-app Purchases'. Now your kid can no longer hack Screen Time app limits even if they uninstall and reinstall any apps.
Method 5: Removing Screen Time Feature Using Factory Reset
This method has proven to be always successful if one can do it properly. Factory Resetting your iPhone is very easy and requires minimal effort and time.
1) Open Settings on your iPhone and click on the 'General' tab.
2) Tap on Reset and then select the Erase All Content & Settings option.
3) If your child knows the password of that device, they can now simply reset their entire iOS device and completely remove all traces of any Screen Time limits.
Kids can use a number of different ways to get the 4-digit device password. The most common ways they use include keyloggers, third-party hacks, screen records, etc. Preventing this can be really hard so make sure to look out for the signs that your iPhone has been hacked.
Hacking Screen Time on iOS 15 Using Siri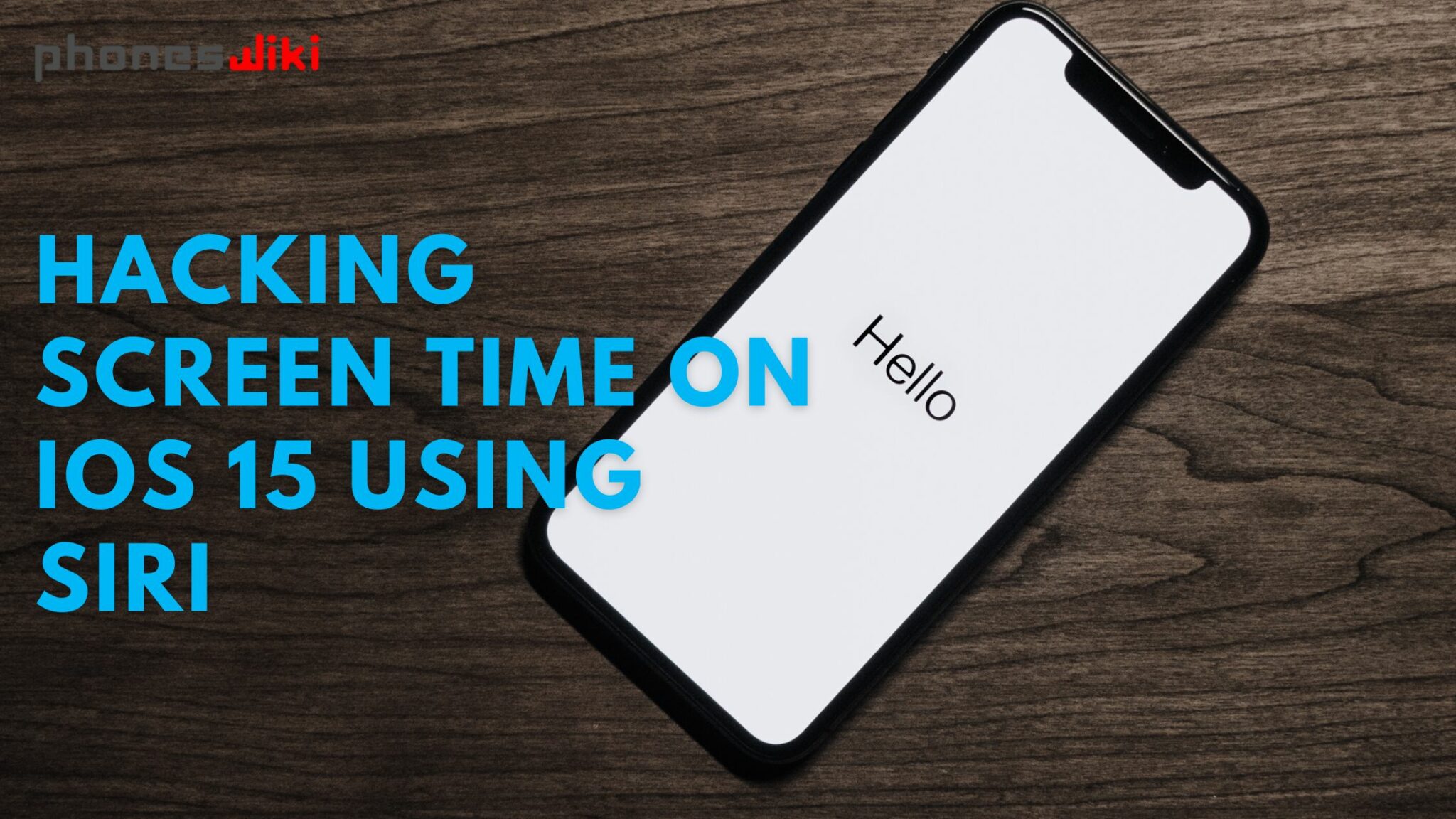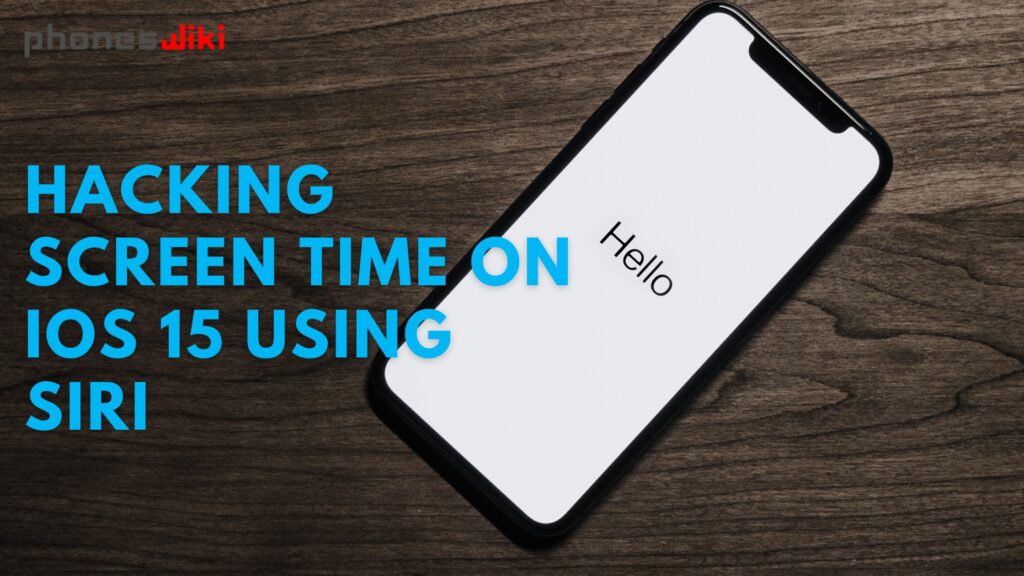 Siri is a built-in, voice-controlled AI found across all devices of Apple. Your child can definitely use Siri to send out messages to their friends even if sending messages is disabled. This way of trying to hack and bypass Screen Time limits is quite common and difficult to spot. Kids can do this by just calling any number, known or unknown, using Siri and the call or texts go through.
The only way to stop your child from relying on this hack is by disabling Siri on your iPhone.
Bottom Line
Screen Time hacks will only start to become a more natural trend among kids in the coming days. The article reveals to you the most commonly used ways kids of today are trying to hack Screen Time on iPhones and other apps like Roblox. However, now you are aided with the knowledge of how to prevent such attempts at bypassing the restrictions you put to parent them.
If you know any new method to hack screen time passcode or bypass screen time passcode on iPhone, let us know in the comments below.
FAQs Related To Hack Screen Time
1. Can you hack Screen Time on Xbox One?
Short answer, yes. Your kid can bypass all parental controls and screen time limits on Xbox One quite easily. Doing this only requires them to change the time zone in the settings. Even the downtime tool that limits screen time can fail to work if they manage to change the phone's time zone just before the downtime begins.
There also exists another smart and easy way to hack Screen Time Limits on Xbox One. This method came to light after a parent reported the incident on the Microsoft Community Forum.
– Restart your Xbox One.
– Open 'Network Settings' and select 'Go Offline'.
– Now just log in using a guest account and go back into network settings.
– Select the option to go back online and you're done!
2. How to hack 4-digit Screen Time Passcode?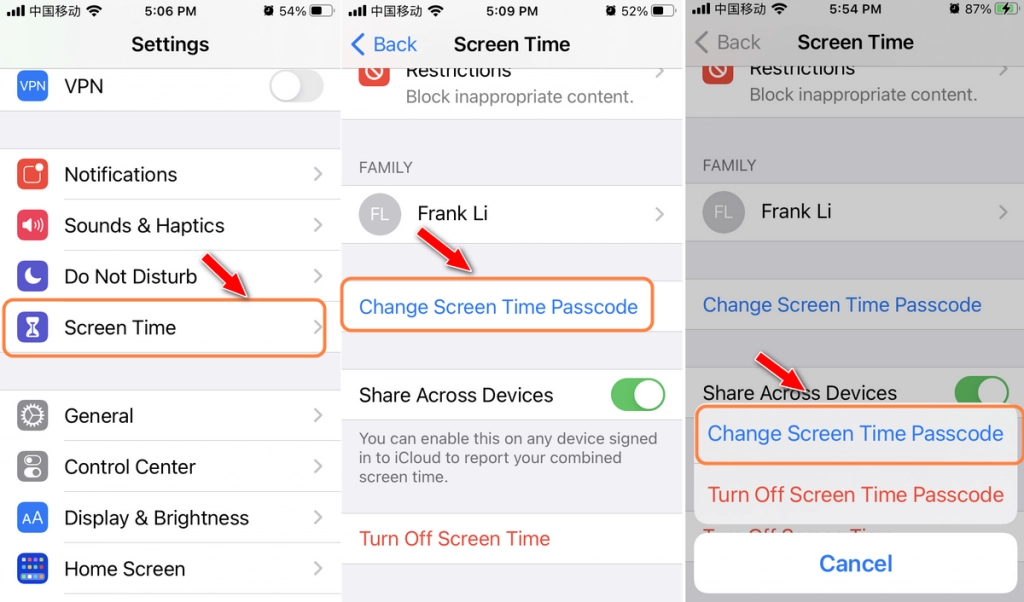 Kids being kids, have also managed to find a way to hack the 4-digit Screen Time passcode. This can be done using the steps below.
– Go to Settings > Screen Time > Change Screen Time Passcode.
– On the prompted screen, tap on 'Forgot Passcode' under the 'Enter Old Screen Time Passcode'.
– If your kid has access to your Apple ID and password, now they can easily use the Screen Time Passcode Recovery Page to hack and set a new screen time password.
3. Why are kids trying to hack Screen Time?
Outsmarting limitations and restrictions to satisfy their curiosity has always been a rising tendency throughout the generations. Once your kid knows the workings of an iPhone, they will try their best to access what you have rendered 'non-accessible'.
The ideal way to make a child refrain from using hacks would be to have healthy upfront discussions about the relationship between growing up and the capacity to deal with mature content