It has been only a few hours since TikTok announced TikTok Trivia where users get a chance to participate in a live, interactive trivia game and a chance to win or split a cash prize of up to $500K pool. The Trivia game will be hosted daily between February 22 and 26, open to US users aged 18 and older. The kick-off event will advertise the upcoming film 'John Wick Chapter 4' covering trivia questions based on the "John Wick" franchise. The event will span 5 days of trivia with multiple rounds and $500K worth of prizes. The internet is buzzing with uncanny similarity with HQ Trivia.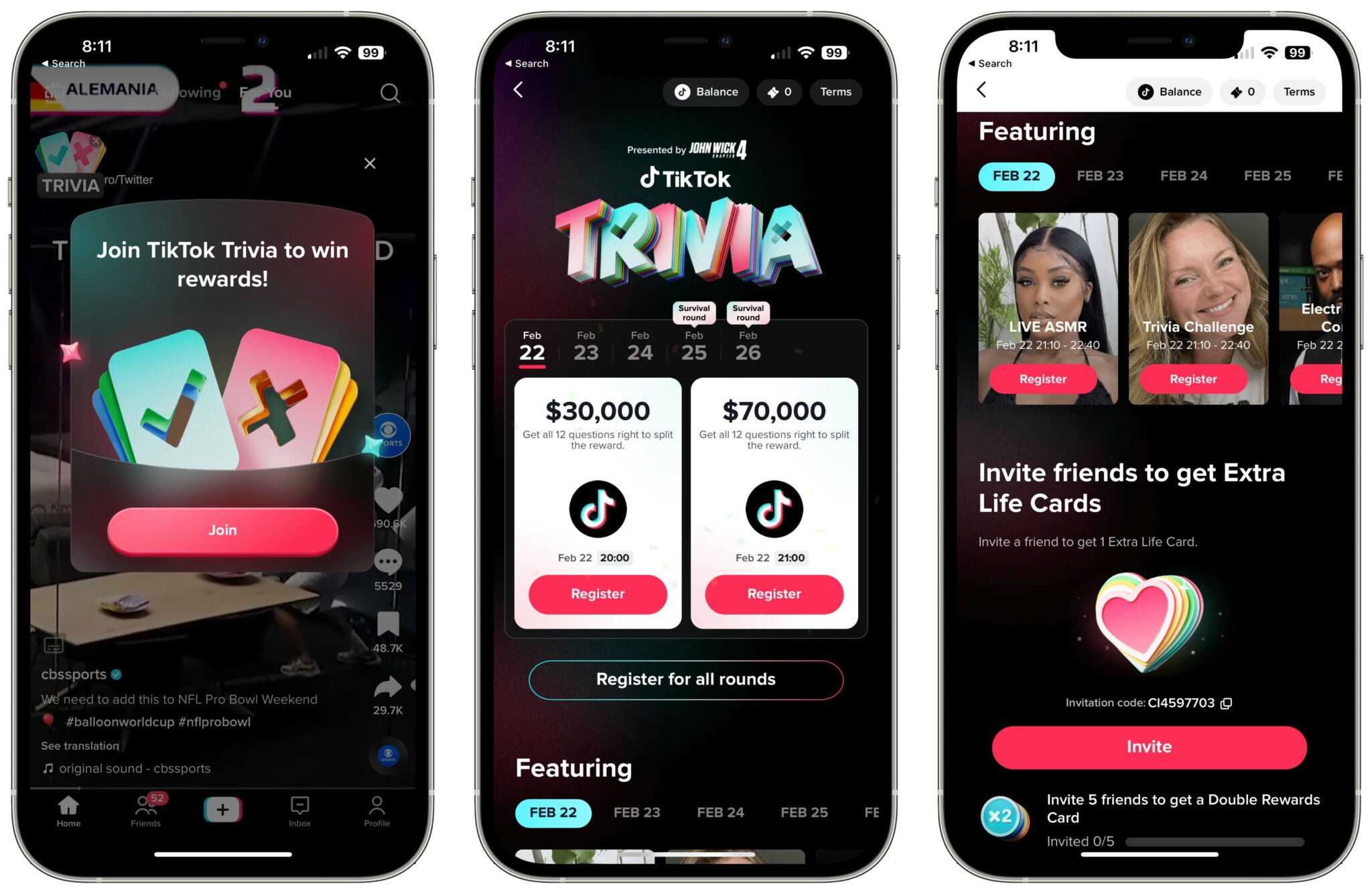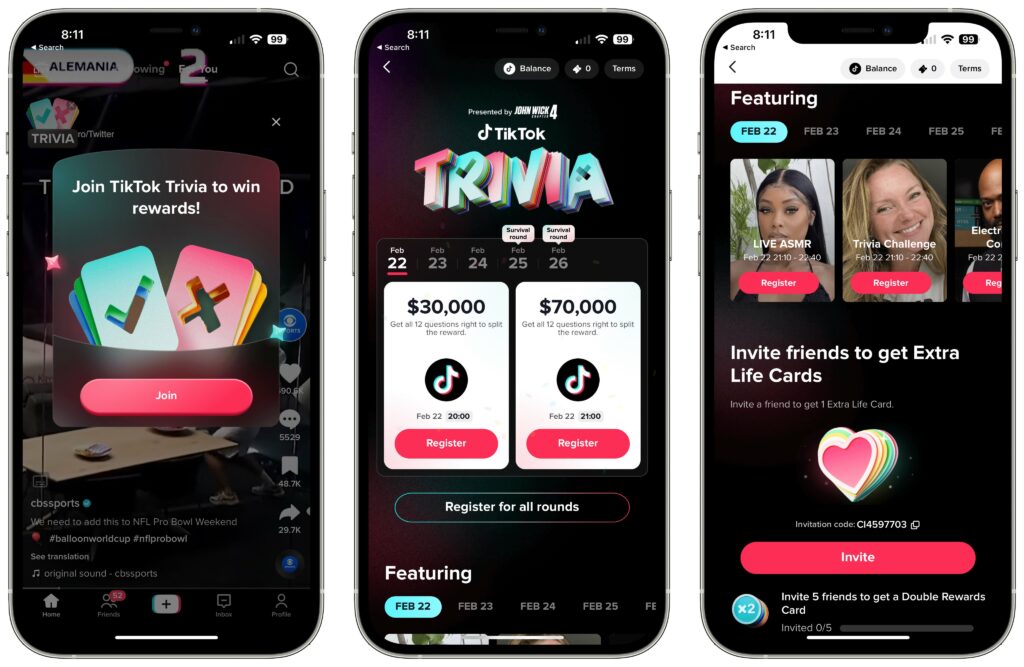 The TikTok trivia sessions will include multiple-choice questions from diverse quiz categories. Following the sessions, different creators will go LIVE to interact and engage with the community. It is definitely time to put your knowledge to the test!
However, those who do not want to play feel harassed by the TikTok Trivia pop-up notification that refuses to budge off from the screen.
For some, the popup comes at the top left and freezes the FYP and the following page. Even after repeatedly tapping on the Cross button, the screen is not responsive. One cannot exit nor participate in the contest.
The frustrating pop-up refuses to go close even for the users who have signed up for the Trivia making life more miserable. Few fear that the pop-up will continue to stick there till 22nd February when the event gets kicked off.
Many users are of the opinion that TikTok is pushing its users to participate against their will. The frustration is evident when users cannot move past the screen and visit the timelines of their followers.
How to fix TikTok Trivia pop-up?
On prima facie, it appears to be a software glitch that will be fixed by the devs soon enough. However, users have found a way out before a permanent fix is rolled out by TikTok devs.
A user has shared his workaround on Reddit. The simplest way to overcome the bug is to switch from Landscape to Portrait mode. Check it out and share with us your findings.
Till the time TikTok devs confirm the issue, you can test by switching from landscape to portrait mode when surfing your TikTok account.
In the meantime, do not forget to check out how to unban TikTok account and how to get Free TikTok coins.