Many users choose to connect multiple monitors to their PC. This practice is quite advisable. It has been shown to improve productivity both in some cases of gaming PCs, thus obtaining a larger display surface, especially for simulators. But it can also be a great option for other users who work with multiple windows at the same time and need more visible space (although you can also opt for an ultrawide monitor).
Connecting two or more screens is simple, but you have to take into account a series of considerations to start enjoying more space on your new desk. In this tutorial, you will be able to learn everything you need to start configuring the multiscreen and that it works correctly.
Multi-monitor, connect screen
You have to connect the monitors to your PC correctly first, otherwise, the multi-monitor setup will not work. To do this, you must connect the cables that your monitor has, be it VGA, DVI, HDMI, DisplayPort, or the new Micro Sd card USB 3.0 adapter. If the graphics card is integrated into your motherboard or if it is dedicated, it must have this type of free output.
If it is a laptop or an AIO (All-in-One), you can also connect to another monitor. That is, you would have the one that already has it integrated, and you could also connect another screen if you need it. In the case of AIOs and laptops, the most common is that you use the HDMI connector that these devices have on their sides or in their rear area.
Once the monitors are connected, you should know that both macOS, Windows 10, or GNU/Linux, usually automatically detect the presence of a new screen to which you can transmit video and/or sound. So, you won't have to do much.
What if I don't have enough ports?
If you don't have enough ports, you should know that you can find splitters or 5k docking station on the market to multiply the available ports. There are several types, such as DisplayPort, HDMI, etc. There are to use a single port for 2, 3, 4 monitors. But be careful, because many of them simply multiply the output and send the same image to several monitors, that is, the same thing is displayed on all screens.
Additional considerations:
It is likely that after the physical connection you can already start using it correctly. It's usually set up as a screen that's to the left or right of your current monitor, so you'd just have to move your mouse left or right to switch to one or the other space. As if it were a single space.
However, some video capture programs allow you to only capture one area or the screen that you want, leaving the other without capturing. This is useful for recording video tutorials, as you could have the instructions or script marked on one screen, and use the other to show what you need to do.
It is also important that you know that Windows 10 joins the monitors as a single continuous one, but it does so respecting the resolutions of each one. For example, if you have a 2560×1440 monitor and a 1920×1080 monitor, you would have a total viewable space of 4480×1440, but on the 1080p monitor, it would only go to that resolution and not 1440.
However, different configurations can be created, for example, to add a monitor vertically on each side, or horizontally to have three, etc. Not just a single multi-monitor setup is supported, and it gives you more versatility to choose the setup that best suits your needs.
However, the result after connecting the monitors is not what all users are looking for. Therefore, it would be necessary to adjust the settings according to your preferences. For example, depending on the side you have placed the second monitor, or depending on whether you have added a second or also a third monitor, if you have placed them horizontally or vertically, etc.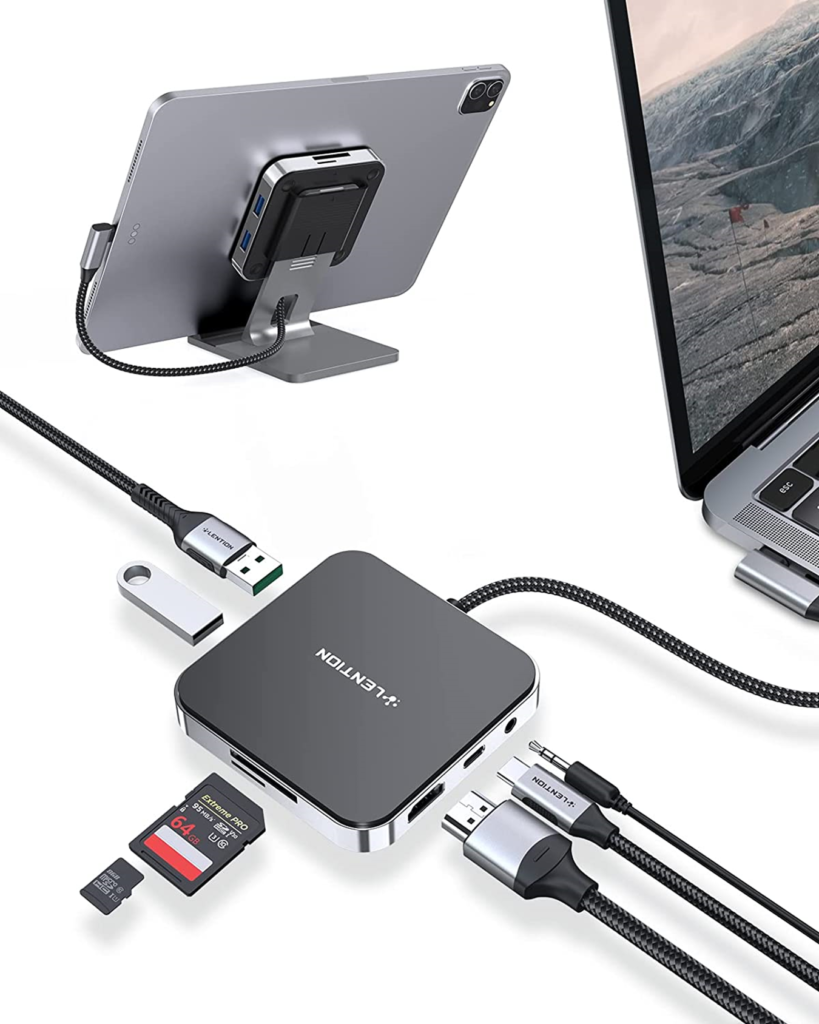 How do I connect 2 monitors to a laptop?
Once you have the monitors connected, you can easily adjust the screen modes from your Windows 10. For example, you can follow these steps:
– Press the Windows + P keys.
– Now the Windows 10 mode switcher opens.
– Select the suitable mode:
– Just a screen. It will only show the image through the main monitor of the computer, deactivating the second or other monitors that may be present.
– Duplicate. To have a second monitor in mirror mode, that is, the same is displayed on both screens. This is very handy for presentations where you want to show what's happening on your screen on a larger TV or projector.
– Enlarge. You will have a desktop per screen, being able to have different content and windows on each monitor that you have connected.
– Second screen only. To only use the second monitor as the first option. That is the opposite of the first option.
If you want to change the mode, follow the same steps again and that's it.
If you are looking to buy a Laptop leather sleeve at the best cheapest price, do not hesitate to buy it through Lention.com.