After Galactus keeled over, signaling the end of Season 4, the next season is finally here! Chapter 2: Season 5 of Fortnite has officially landed and we couldn't be more excited. Since Fortnite servers are back online, you can now play the all-new season and see what's new.
This season has been dubbed the "Season of the Hunters" where we'll get to know more about the Zero Point and its origins. But of course, let's not forget the battle pass that we're getting for Chapter 2: Season 5.
You can bet there's a ton of skins and Fortnite weapons making their grand debut and what better way to get them than by completing your tiers in the battle pass? It looks like we're getting skins from both famous movies and games down to Epic's own creations.
If you're interested to know more about what's new in Chapter 2: Season 5 and some of the notable skins that you can snag, then read on!
A New Quest Structure
Quests aren't necessarily new to Fortnite, but this is the first time that we've ever had a structure for it. As hunters of this season, your job is to help the characters that inhabit the island. You can accept quests and bounties and even hire them to be your ally.
If there's no room for negotiation, challenge them to a 1v1 duel and get rewards should you emerge victoriously. And what are these rewards, you ask? The answer is the bars! This is the only form of payment that the new characters will accept.
There are many uses for these bars such as purchasing exotic weapons that will aid you in your quests, getting upgrades, intel, and many more! The new quest structure infuses Fortnite with a breath of fresh air since most quests are just plain ones like "kill an x amount of players using this Fortnite weapon" or "earn an x amount of gold". If you're having a hard time managing all of your quests, you can use a Fortnite tracker to help you out!
Fortnite's Own Line of Skins
Epic is no slouch when it comes to designing their own skins. For this season, we've got a ton of them that's part of the battle pass. Lexa, Reese, Condor, Mancake, Mave, and Menace are some of the best hunters from multiple dimensions. And yes—all of these were creations of Epic Games.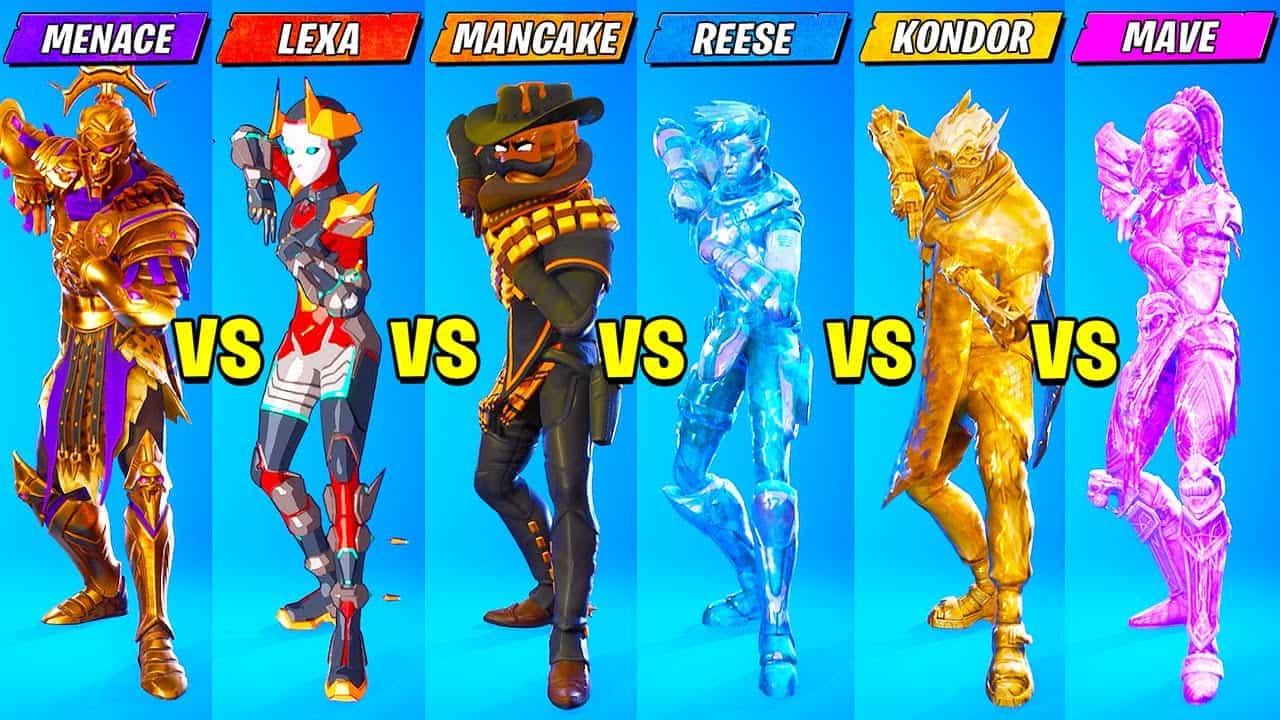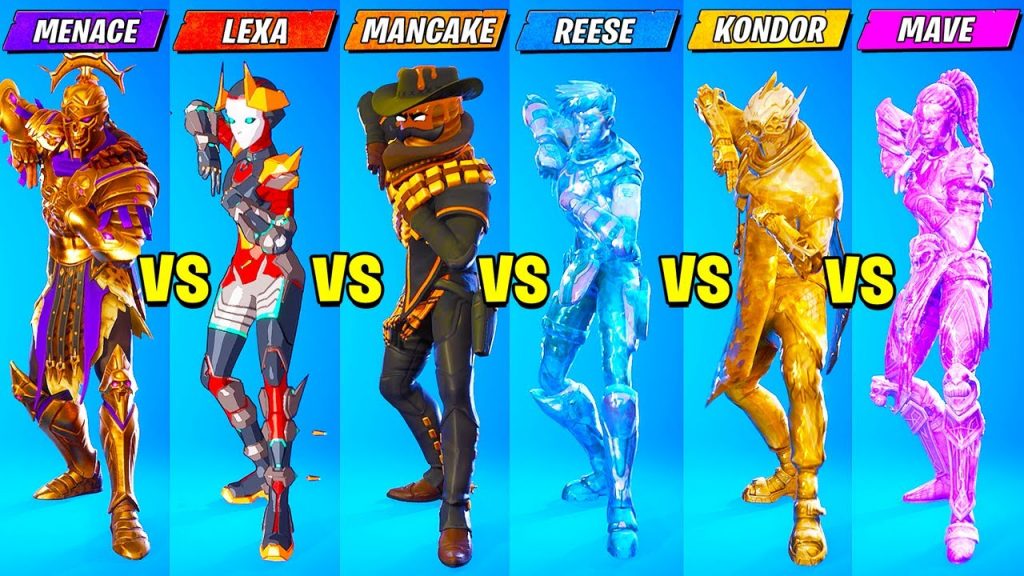 If we had to highlight which skins caught our eyes the most, it would be Lexa and Mancake. Lexa looks like an e-girl straight out of an anime that's about idol groups and friendships. This is what we'd like to call the "ultimate simp skin". So for all you folks out there with those body pillows that have a semi-nude anime girl printed on them, this one's for you!
As for Mancake… come on, do we really even need to explain what makes it cool? He's part man, he's part pancake—he's a Mancake! Although we're not really sure which came first, the pancake or the man, who doesn't love this syrup-covered cowboy?
Star Wars Peeps Join In
Upon purchasing the battle pass, you'll instantly be able to unlock the Mandalorian. This bounty hunter is part of the Star Wars franchise that we know and love and will be part of the chaotic battle that will shape the future of the island. The Mandalorian also has accessories that you can get once you reach the highest tier in the battle pass.
Oh, and did we mention that you'll also be able to get Baby Yoda too? The cute infant will also grace us with his presence. Also known as "The Child", you can get his skin by reaching tier 100 of the battle pass.
Kratos Makes His Way to Fortnite
Much to everyone's surprise, the god-killer himself, Kratos, will join the game. If you're not familiar with him, Kratos comes from PlayStation's God of War franchise. Him being a playable skin is nothing short of a bombshell.
We've had Marvel skins and concerts from different artists such as Travis Scott and Marshmello, but Chapter 2: Season 5 of Fortnite is looking like a crossover galore thanks to the mishmash of character skins that you can get.
A distinctive warpaint traced across his body and pale, porcelain-like skin, Kratos is a character that has killed multiple gods with his bare hands. His form in Fortnite is based on the 2018 God of War title, so you know he's got that cool beard going for him!
Those are what you need to know about the new season and skins that you can now get in the battle pass. There's no clue yet as to what Fortnite weapons will be vaulted and unvaulted, but hopefully, we'll be getting some new ones and a Fortnite tracker as well. What do you think about Fortnite Chapter 2: Season 5? Let us know in the comments below!