Okay, so October is coming to an end, and every Indian Gaming enthusiasts have one persistent question – Where is the Aatma Nirbhar FAU-G game?
FAUG Trailer Released
The last week of October is here. nCore Games had earlier promised that the Fauji mobile release date would be dropping by October end. But, after the announcement of the game back in September, we did not have any news at all. Faug trailer as dropped in officially was released on the day of Dussehra by Akshay Kumar.
The FAU-G release date has been pushed to November 2020, maybe on the eve of Diwali.
The one-minute teaser confirms that the first incident of Made in India gameplay will be based out of Galwan valley. It has Indian helicopters flying in the skies. One cannot see any weapons and the graphics also do not look top-notch. However, it is still early to comment.
FAUG Game Leaks & Rumors
At the time of the announcement in September, Fau-G gameplay had been mired in controversies. They were addressed by the nCore Games. Now it is the time coming up with whatever information we could gather.
Since the time of its announcement, FAU-G was compared with PUBG Mobile. With whatever little information we have, it is safe to conclude that FAU-G will not be giving competition to PUBG Mobile.
With no more revelations by the producers, we are left with rumors and speculations only. Well, we will try to find the answer to that, and will also mention some leaks and rumors of the game, so make sure to read until the end.
FAU-G vs PUBG Mobile
FAUG game was announced by renowned Indian Actor Akshay Kumar, just a few days after PUBG was banned in India. Clearly, that raised many questions. Some masses thought that the PUBG ban was a well-planned action to give an economic blow to China. If you want to know more such controversies on FAU-G, click here. Well, coming back to the point, although everyone supports the ban of PUBG, we believed that FAUG game would fill the void.
But, the early leaks and reports are claiming the exact opposite. It has surfaced that the FAU-G game will not be a Battle Royale like PUBG, at least, not initially. That is, you will not go head to head with other players online, and try to be the ultimate survivor like we do in other battle royale games. Instead, the game will be a typical third-person shooter. But, we could expect it to feature a Battle Royale mode later.
No Weapons in FAU-G? Galwan Valley Incident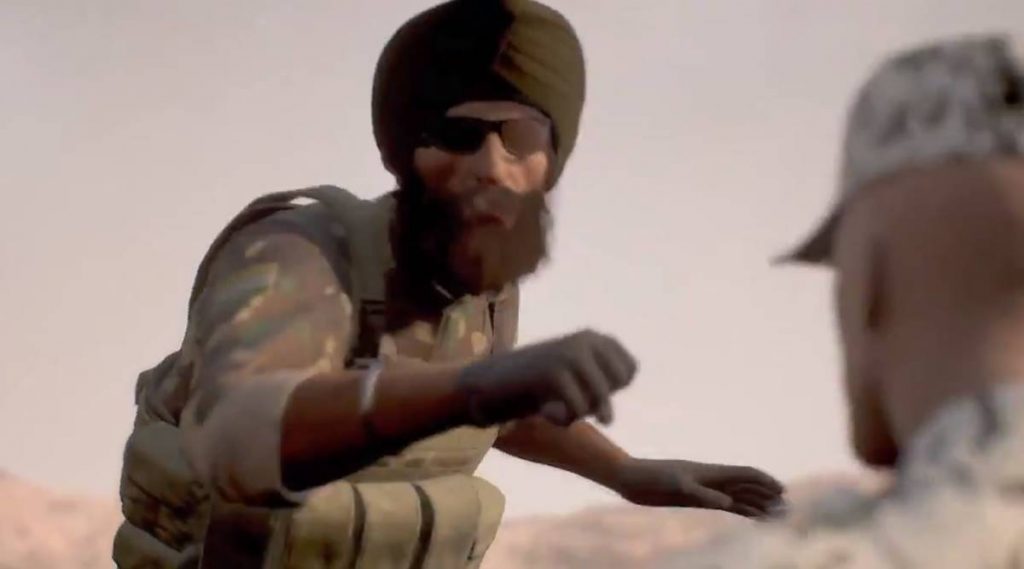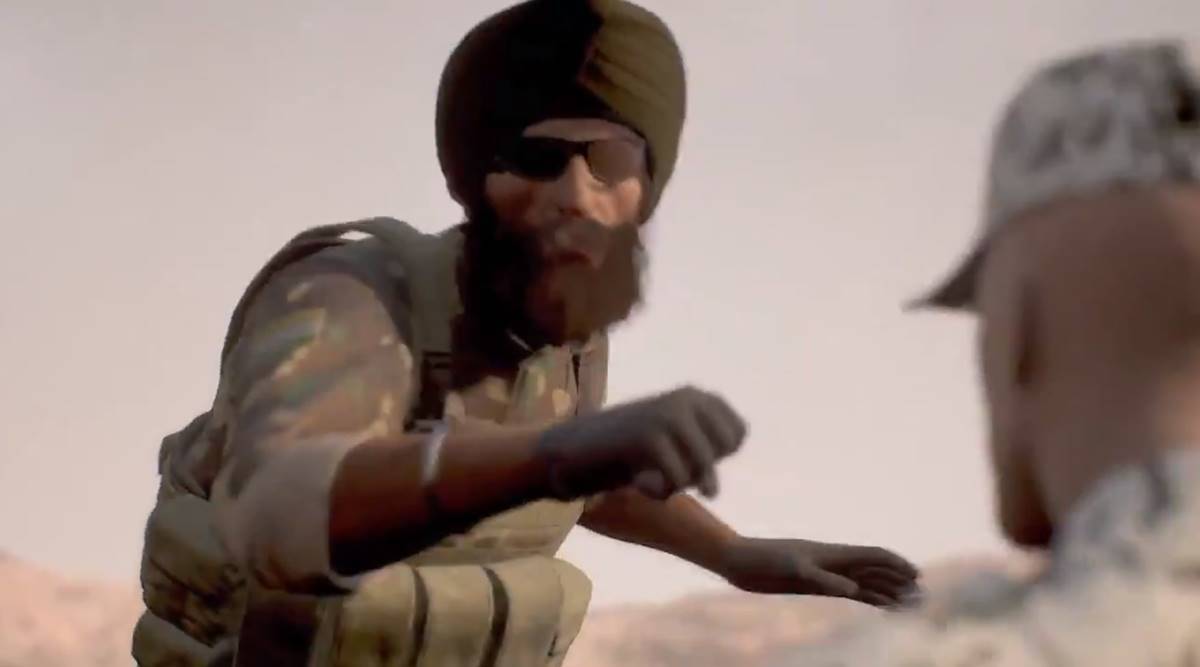 You read that right! The teaser shared and a source of leak both point towards FAU-G to not feature weapons. The game is basically based on Indian Soldiers and intends to highlight their lives. Also, we know that we are going to have a mission based on the Galwan Valley Incident. There is a 'no weapons treaty' between India and China.
So, due to that policy, the game will not feature weapons in that very mission. So, we could expect a brawl mechanics in the game. Further, certain melee weapons could also be expected from the mission.
Multiplayer Mode
It is being claimed that the game FAU-G will have multiplayer missions. Although, again, you won't be at war with other members in the multiplayer mode. Instead, they will be at your side and will help you achieve the objectives. This is not clear how many players would be able to join a game, and if the local lobby is an option or not.
Will there be a Battle Royale in FAU-G?
Will there be a Battle Royale in FAUG game? Maybe. Vicky Gondal, the CEO of nCore Games, clarified that. He said that the game would revolve around the Galwan Valley Incident initially, and then, it will evolve into something big.
We think that the game was being designed as a shooter only, not as a rival to PUBG Mobile. But, as PUBG was banned, the team saw it as an opportunity. So, they surfaced to take the limelight, and eventually, the spot that PUBG created. So, yes, as there is still a void for a good Battle Royale in India, FAU-G could bring a Battle Royale mode later. But, it won't have it initially, that is for sure.
By the way, if you want some Battle Royale suggestions, click here.
Will FAU-G Game have advertisements?
So, this one is a big question. And the answer seems to be yes more than no. Clearly, FAUG gameplay will be free to download, as the production house expects a high number of downloads. So, likely no revenue will be generated from that. But, when the game was announced, the post claimed that they would donate some portion of the income to an NGO.
So, where will this revenue come from? The most logical answer seems to be advertisements. This is what the majority of the games do; they run ads on the applications/game and revenue comes from there. But, this gets annoying at such a point that people consider deleting the game.
Another option is that they opt for a premium pass in the game. This is a popular approach as well, as you might be familiar with Royale Pass in PUBG and Gold Pass in Clash of Clans.
But, again, this is not really appreciated in many games. This makes the balance of the game biased in some instances and makes it Pay for Win. This is also not so appreciated as well. But, we also support the developers and want to do well. But, at the same time, we hope we don't get those intimidatingly annoying pop-ups and totally biased Pay for Win structure.
nCore games has also released a video on how to download FAU-G Game. It also covers updates on the initiation of FAU-G Pre-Registration.
So, that is pretty much it about the FAU-G Leaks and Rumors we have come across. What are your expectations from the Fauji gameplay? How excited are you? Do let us know in the comments section.