After a wait of a few months, FAU-G news is here. On the auspicious day of GuruPurab, pre-registration for Fearless and United Guards or FAU-G has started. The announcement was done by Vishal Gondal, nCore games founder on his Twitter handle. The link for FAU-G Game Pre-Registration is available on Google Play Store and logically meant for android users only.
As soon as the announcement was made gamers headed to the store to pre-register themselves. Many were able to register themselves with notification reading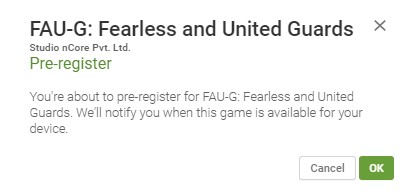 The option to pre-register is an indication that the FAUG release is near. However, the date is still unknown. The ones who pre-register themselves will have an edge. They will be the first to get notified as soon as the game is available for download.
However, for some, the process of registration ended in a surprise. When they hit the "Pre-Register" button, they encountered an error message which read "device isn't compatible". They were unable to register for the FAU-G version.
It appears the game is not accessible for all. Unsuccessful pre-registration of the FAU-G version has led to an outpour on social media, especially Twitter. Gamers are tagging Gondal, the founder of nCORE games, and asking whether these glitches are game-specific or are android version-specific.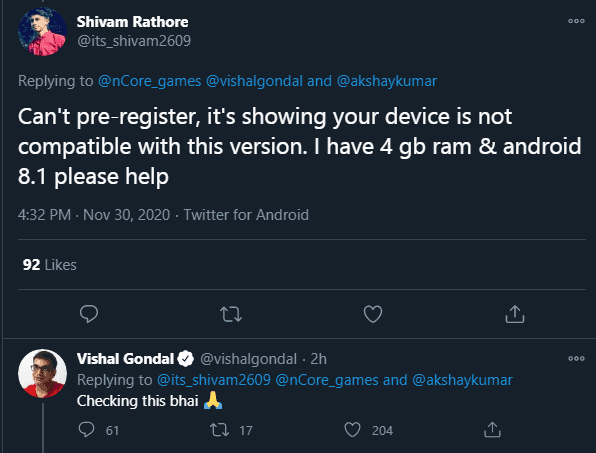 Vishal Gondal has replied to one such query and said that the team is looking into the issue. As of now the minimum requirements for FAUG game are not specified on PlayStore. For parameters like Size, Android, Current version, it reads as "Varies with device". Apart from this, there is no clarity on the minimum requirements of the first Made in India game.
How to do FAU-G Game Pre-Registration?
Simple Steps to FAU-G Game Pre-Registration
Total Time: 10 minutes
Head straight to Google Play Store
Click on the link here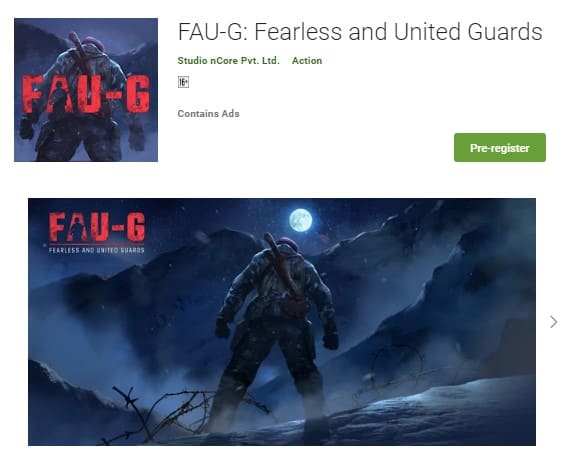 Green button "Pre-register" is to be clicked
Click OK to pre-register on the dialog box that pops up
The message displayed is "You're about to pre-register for FAU-G: Fearless and United Guards. We'll notify you when this game is available for your device."
On completion of the pre-registration process
On confirmation, the button changes the text to "Unregister"
How to cancel the FAU-G Game Pre-Registration?
Click on "Unregister" button
Is it applicable for Android versions only?
iOS FAU-G version has not been released by the devs
People who have been unsuccessful in pre-registration of the FAU-G version need to wait for an official explanation from the devs.
The opening of pre-registration is announced a few days after Google took the step of terminating many fake FAU-G clones that had sprung up in plenty.