By offering you time-saving tools and an interface that fits well with your specific workflow, the best video editing software can get you out of the long, tedious hours spent in front of your computer. With phone cameras able to record 4K video, anyone can create professional-looking videos without having to be a pro. In this compact article, we've put up a selection of the best video editing software/apps for every skill level.
#1. Adobe Premiere Pro
Adobe Premiere Pro is used by many experts all around the world, and for good reason. It combines a user-friendly interface with a vast variety of features to provide you with the highest performance outcomes.
The Premiere Pro interface boosts efficiency by separating everything into separate workspaces, like editing, effects, and audio. You can work on as many video tracks as you want, and they can come from basically any source. When you have multi-angle pictures, the automated sync is a godsend, and the fine-tuning features are difficult to blame because they really make your film shine out.
#2. Movavi Video Editor Plus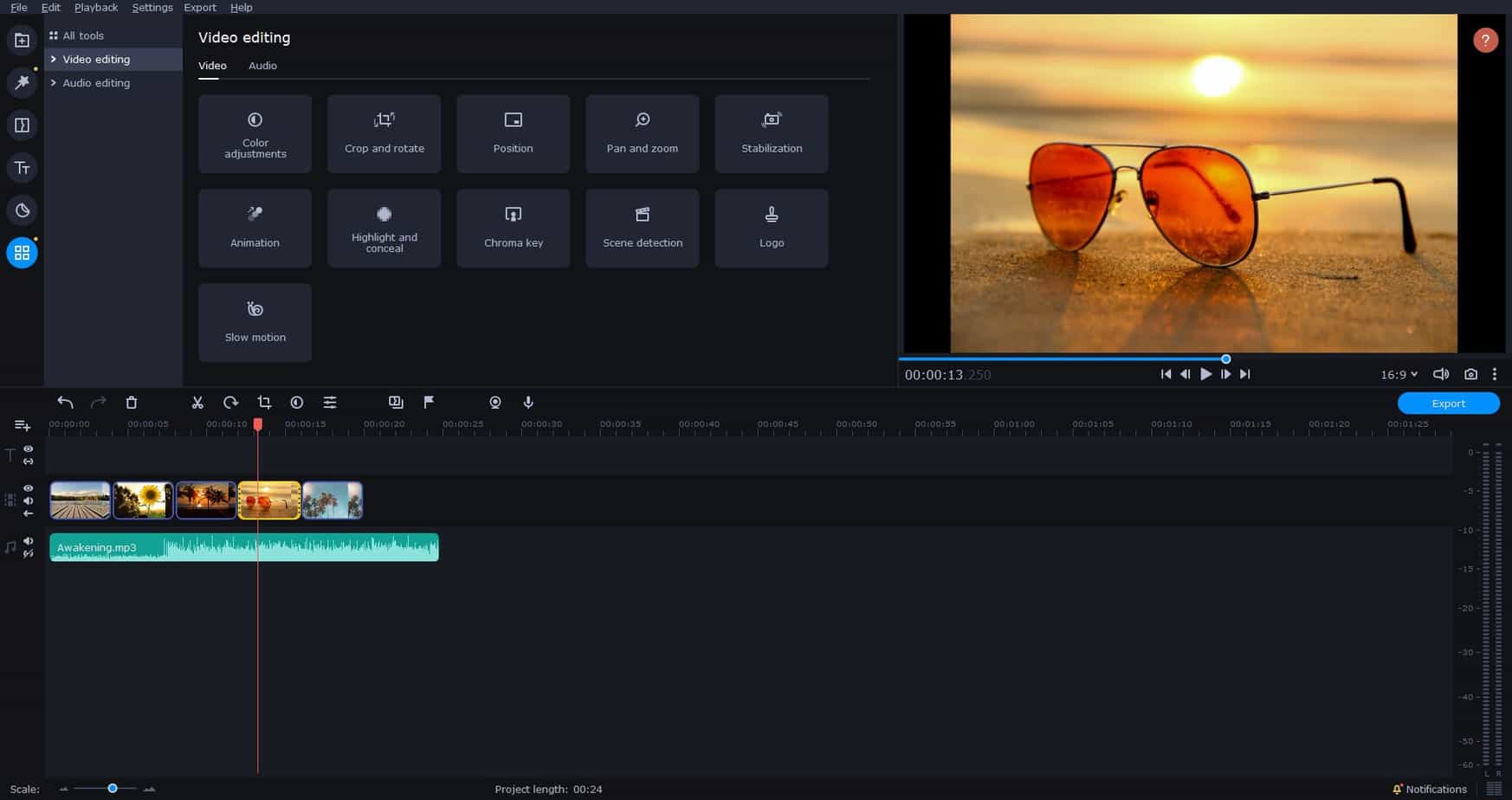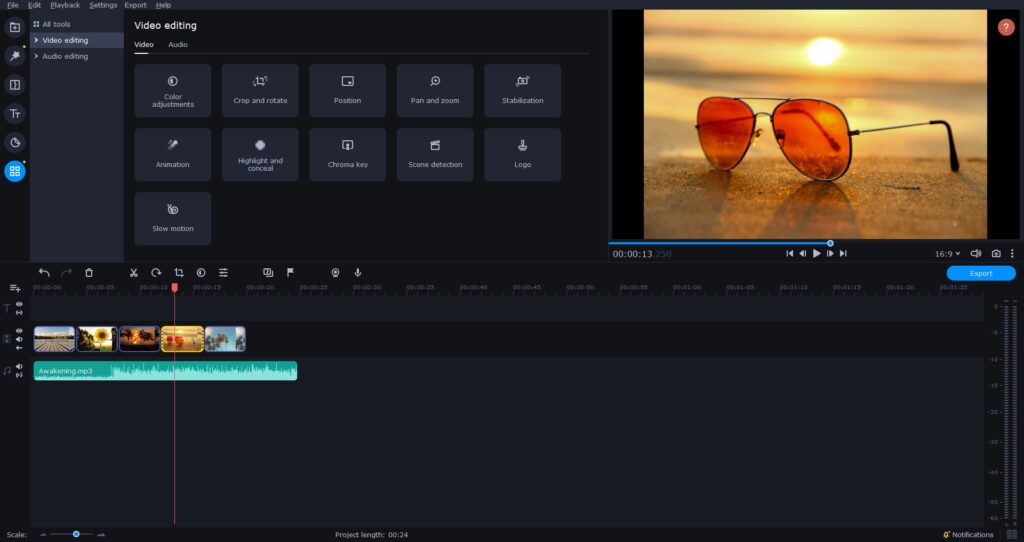 Movavi Video Editor Plus is perfect for beginners who want to learn how to edit videos. It has easy-to-use tools and a step-by-step tutorial, so you can do everything without any confusion. But if you are looking for more advanced features, this video editing software has plenty of options to create something amazing.
You can create beautiful collages and apply color filters to give them an extra professional touch. There are also plenty of special effects like slow motion and Chroma key that will make your projects look professional even if it's your first YouTube video. This simple video editor also has a title editor, a video stabilizer, and a lot of audio adjusting options. The program comes with a 7-day trial period, so you can test all the features before the purchase.
Pricing:
1-year license / 1 PC – $54.95
Lifetime / 1 PC – $74.95
Trial limitations:
– 7-day trial period
– A watermark on the output videos
– You can save only half of the audio length if you're saving your project as an audio file
#3. CyberLink PowerDirector 365
Once you get started with Cyberlink's 100-track timeline, you'll be able to use a variety of stabilization and video correction tools, professional effects, multi-cam editing, motion tracking, and relatively simple trimming. There's also 360-degree video editing, as well as support for every file standard or format you can think of.
You can use the app to add text or graphics that match the movement of any specific object. Slideshows, screen recording, DVD menus, object creation tools, and more features are also available.
#4. Video.Guru – Video Make
Using a desktop video editor (effectively) frequently necessitates a lengthy learning curve and, in some cases, professional training. Because of its straightforward, comprehensive, and almost sophisticated interface, Video.Guru – Video Make by the InShot studio will save you a large portion of the process.
This app includes features such as video merging, trimming, music, text, speed modifications, video transitions, and FX filters. But have you ever wondered can you install Video Guru on PC knowing that it's an Android app? Well, that's possible and thanks to emulators like Bluestacks, Nox, MeMu and others that make it happen.
#5. Corel VideoStudio Ultimate
Corel VideoStudio Ultimate is the ultimate choice if you're new to the video editing app (pun intended!). This Windows video editing application is quite inexpensive and offers a simple, straightforward interface that makes it simple to get started. After you've grasped the fundamentals, you can move on to more advanced capabilities like motion tracking, 4K support, 360-degree VR video support, a music library, multi-cam support, 3D text editing, and dozens of effects.
Key Takeaway
There are a plethora of free video editing software alternatives available today, but not all of them provide the same functionality or produce high-quality output. Pick your app wisely! Choose your app according to your experience level in the field of video editing! Start with a basic free app and once you get the hang of it, you can try the pro apps as well. Drop a comment below if the above list was helpful to you!