Instagram has become the most popular social media platform over the year. While it is a great medium for interacting with your friends and everyone else, it has many negative impacts, especially on the young generation. As a parent, you would want to make sure that your kid is not a part of any negativity.
Many parents use free phone tracker apps to keep track of their children's Instagram activity. This article will discuss one of the most reliable parental control apps, FamiSafe.
Part 1: Reasons on Why You Should Check Your Child's Instagram
There are many drawbacks of excessive use of Instagram for kids. Let's take a look at some of the reasons why it is essential to check your child's Instagram:
1. Cyberbullying
Cyberbullying can badly affect your confidence. According to research, being bullied at a very young age has a life-altering impact on kids, and it doesn't go away that easy. It is one of those serious things that lead to depression and even suicide. Cyberbullying is something your kids won't even talk to you about because they might think they're being a disappointment to you. To keep your kids safe from these hurtful situations, it is a good idea to monitor their Instagram.
2. Adult Content
Instagram is used by people of all ages, and everyone is sharing all kinds of pictures and video clips. Some media content is not suitable for the kids to see, like nudes or other exposed content. There is no direct way to stop the content from showing up on your kids' feed or explore page. Watching such content can be harmful to your kids, so it's better to keep an eye on them because Instagram is filled with adult content.
3. Limit Screentime
One of the worst negative impacts of using Instagram is the addiction to being active and using it all the time. People have become so social that they have forgotten what it's like to be in the real world and to be in the moment. As a parent, you should ensure that your kid is not spending too much time on social media. With a parental control app, you can monitor your kid's screen time and add restrictions if their screen time is too much.
4. Fake Instagram IDs
With photoshop becoming so easy and fake IDs becoming a common problem, it is very dangerous for kids to be on Instagram. Anyone can edit a different face to a different body, and there are many photo editing software available in the market for this type of editing. These threats make it a very unsafe place for kids to be. People even send inappropriate msgs from fake accounts, and if your kid's pictures are used in such activities, it can affect them a great deal.
5. Interacting with Strangers
When you are on Instagram, it is very common to meet strangers online and become friends with them. But kids don't know who the right person to interact with, so they might get into trouble or adopt bad habits because of the bad influence. Instagram exposes your kid to the world, and it is not safe to trust everyone in the digital world. It's better to take measures beforehand and monitor your kid's messages so you can talk them out in case they get any weird messages.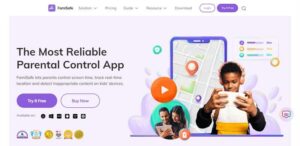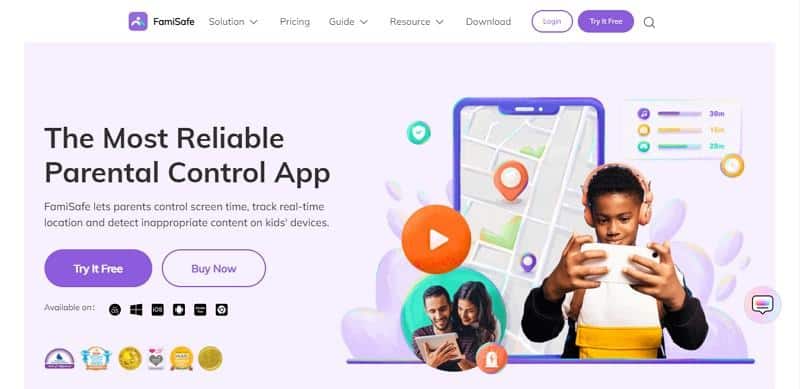 FamiSafe is like your kids' digital bodyguard; this app will help you protect the kids from all the horrible sights of the internet. With FamiSafe, you can monitor your kid's social media activity and get alerts of any suspicious activity. This app also offers screentime restrictions which ensure that your kid is not becoming addicted to using their phone all the time.
You can block the Instagram app after a certain time; this way, they will spend more time on other activities which are better for their physical and mental health. Monitoring your kids can help you safeguard your kids, and FamiSafe is undoubtedly an excellent choice to do that job. This app can help save your kids from sexual predators, harmful strangers, cyberbullying, and other alarming things. You will be instantly notified even if someone has used false language with your kid.
Want to learn how to monitor your child's Instagram activity by sitting anywhere in the world? Check out the guide below to learn how to set up FamiSafe to start monitoring your kid today:
1. Setting up Parent's Device
Step 1: To start, download the application on your Android or Apple device and install it. Now you need to create an account on FamiSafe. To do that, go to "Sign Up" and add your email address to create an account. FamiSafe also supports third-party login allowing you to sign up with Google, Facebook, or Apple accounts.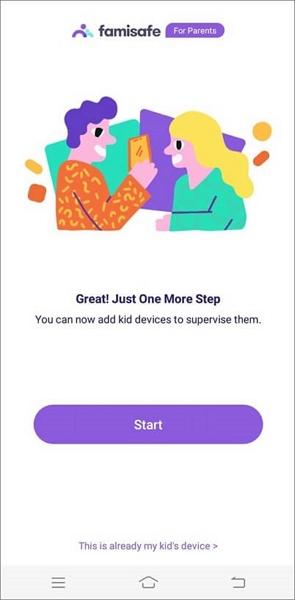 Step 2: If you have completed the setup and created an account successfully, click on "Start" and add the device information of your kid.
Step 3: To connect with your kids' device, FamiSafe will show you a pairing code. You can use the code to connect with their device and get all their information.
2. Setting the Kids' iOS Device
Step 1: First, download the FamiSafe Kids iOS app and launch it on your kids' phones. After that, you need to sign in using the parent account you created, or you can sign in using the pairing code you were given.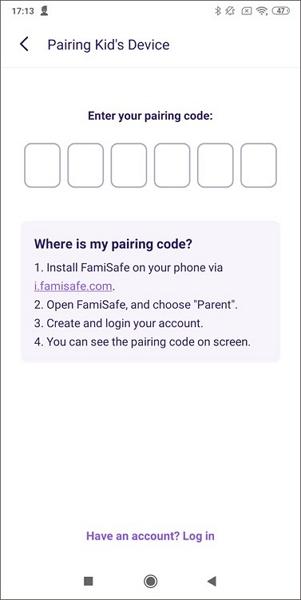 Step 2: To sign in with the pairing code, click on "Pair with Code" and add the code that you were given to your account. Once you've added the code, you will be signed in with your account. Now click on "Start" to set up everything.
Step 3: Enter basic information about your kid, i.e., name and age, and then provide access to FamiSafe so that it can further provide you with accurate information and enable the content blocker. For that, you need to install the profile so that the rules you will set can be successfully applied. To do that, click on "Install iOS profile" and download the profile from Safari; otherwise, it will not open.
Step 4: After it is downloaded, go to settings and click "Downloaded Profile," select the FamiSafe profile and install it. When asked whether you trust this device or not, click on "Trust" and install it again. Next, go to settings, and from there, search for Safari in the settings. After that, select "Content Blockers," and enable it for FamiSafe. Now the app is all set for your kid's iOS device.
3. Setting the Kids' Android Device
Step 1: Download the FamiSafe Kids Android app and launch it; then, you need to sign in with your account. For this, you can either sign in with your email or by using the pairing code that you were given. To use the code, click on "Pair with Code" and type the code that you were sent to your account. This will complete the binding process.
Step 2: Add your kid's name and age and give access to FamiSafe to monitor your kid and provide you with information. For this, you need active accessibility, display, app supervision, notification access, device administrator permission, contact list, and location information.
Step 3: Lastly, allow FamiSafe to run in the background, even in battery-saving mode. After that, check again to see if you have given all the permissions. If yes, then your kid's device is all set to be monitored.
4. Start Monitoring Instagram Activity
After setting up your kid's device and connecting it successfully, you can now monitor all your child's phone activities. To monitor their Instagram, look at the activity report and see what your kid is up to. You will get alerts in case of any suspicious activity. This app gives access to all their social media accounts so you can monitor everything and stay relaxed.
Conclusion
Like any other social media app, Instagram has its downfalls as well. But when you're a kid, you can't see such dangers, and you don't care about anything, so the duty falls upon the parents to keep you protected. If you're also a worried parent, then read this article to get some answers.