There is no break to innovations in technology. In the past few decades, we have seen several changes in the technological world and how we approach them. From the home desktop to laptops and now smartphones, we have witnessed remarkable changes, and this journey of development is never-ending.
The introduction of smartphones has changed the whole game. Having an android phone is not an uncommon or luxurious thing, but a necessity. That's why many business sectors have adopted this smartphone technology, and online gambling is among the most successful. Operators provide real money games via android mobile casinos. They embrace all new techs in mobile casinos to improve the gaming experience. Here we are going to discuss what new innovation will change android mobile casinos in the future.
Live Gaming
Live casino games are not new to desktop casinos, and operators are striving hard to provide dealer games through android mobile casinos. The popularity of live casino games has surged in the last couple of years, and it is predicted that mobile casinos will lead in this form of gaming as well.
Several operators already offer live casino games via android mobile casino apps and mobile-optimized websites, but numerous factors remain the problem in speedy expansion. One of the first problems is that many people don't upgrade their smartphones regularly.
Smartphone manufacturers upgrade their devices with the latest technology every year. Plus, game developers use high-quality graphics to render a realistic gaming experience. Thus, upgrading to a new smartphone is essential for the growth of live gaming on android mobile casinos.
Another factor that affects live casino gaming on a mobile phone is internet connectivity. Live casino games are streamed via live camera, and they need a strong internet connection to run smoothly. Wi-Fi is enough to play such games, but the mobile network may not provide the speed required to play live games. However, development in 5G connectivity can solve the issue of enjoying live games wherever you want.
Looking at Bonuses
This is not a technology, but it will influence Android mobile casinos. Right now, casino operators offer bonuses based on what is in trend. For instance, online slots are popular these days, and that's why most casinos offer free spins or deposit matches on popular pokies.
However, you have to be very careful while picking up a casino. You check a reliable casino reviewing platform where you can find a ranking of the most relevant brands and the latest bonuses offered by them.
In the future, such reputed casinos will strive to develop exciting casino games and anchor incredible bonus offers with them. For example, there are only a few casinos that offer bonuses with live casino games. When live gambling games will be as popular as pokies, we may see lucrative bonuses with them.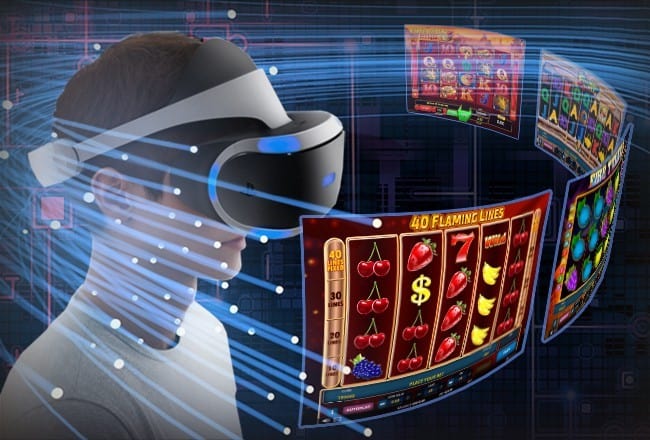 Virtual and Augmented Reality
VR and AR have already become a big part of popular video games. Many big studios have developed VR games. Popular online casinos also offer VR games to enrich the gambling experience of players. Nevertheless, VR and AR games are limited to gaming consoles and PCs.
With the development of technologies, software developers may optimize VR games for android mobile casinos. This will allow players to have a realistic gambling experience by sitting on a couch in their homes. With AR tech integration, players would be able to convert a normal table into a poker table without additional devices. Thus, VR and AR have a great potential to change android mobile casinos.
More Security
Android mobile casinos use secure networks and systems like SSL to ensure the safety of players. However, in android smartphones, users can add an extra layer of security with 2FA or biometric. In the future, we may expect even more security features.
Instead of offering a few payment methods, operators may allow mobile players to attach their preferred mobile payment methods to make deposits and withdrawals more personalized and secure. For instance, connecting cryptocurrency wallets to a mobile casino will make transactions safer and decentralized. Not only will it make it secure, but deposits and withdrawals will be quick.
Wearables
The concept of casino on the wrist was developed by Microgaming a few years back. It aims to provide online slot games directly from smartwatches. However, this innovation wasn't welcomed with open arms as it was limited to only slots.
In the future, operators may allow us to play several gambling games on smartwatches and other wearables after connecting them with android mobile casinos. This will change how we look at online casinos these days.
Incessant development in the field of technology has changed online casinos on mobile phones completely. The aforementioned innovations are just the tip of the iceberg; we will see even more unimaginable changes in android mobile casinos.