Tip 1: Regularly checking for Software Updates
While Android 11 did bring the battery issues with it, it can be assured that Samsung will continue to release new updates. Better to keep track of such patches.
Head over to Settings > About Phone > Software Updates
Look for any available updates and click on Download and Install
Tip 2: Clearing Cache Partition
Clearing your cache partition is similar to the de-fragmenting process you follow on your Hard disk. It's something frequent users would know and a definite heads-up from us. So, here are the steps involved in the process.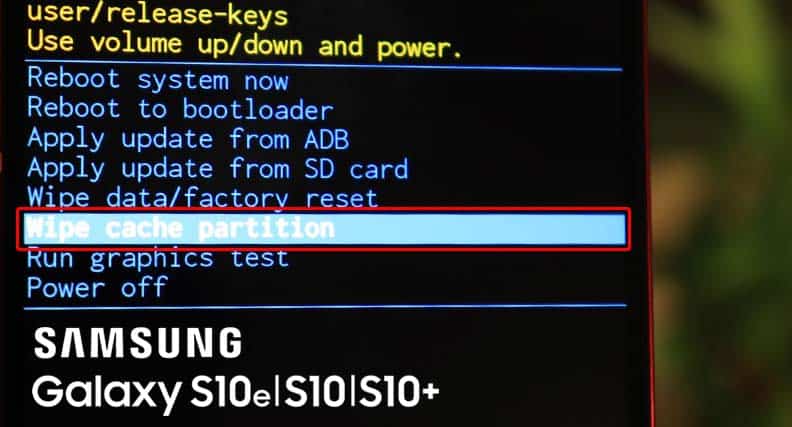 Turn your phone OFF.
Press and hold the Bixby, Volume Up, and Power key simultaneously until you see the Android logo, then release all three keys.
An 'Installing system update' message will appear for 30 – 60 seconds before you see the Android System Recovery Menu options.
On the menu, press the Volume down key several times to highlight Wipe Cache Partition.
Press the Power key to select.
Press the Volume down key to highlight Yes, and press the Power button.
When the process of wiping the cache partition is completed, the Reboot system now will be highlighted.
Press the Power key and restart the device.
Tip 3: Reverting to Factory Settings
Last but not the least, a factory data reset. It does revert your phone to its factory settings and erases all your data. Better have a back-up stored somewhere. It's supposed to be your last option, so better try the previous suggestions before going for this method. Follow the steps below to reset to Factory Mode.
Head to Settings
Tap General Management
Select Reset > Factory Data Reset
Tap Reset
Enter your PIN or Password
Tap Delete All
You can also access the Factory Reset settings in the Cache Partition segment(above). Follow Steps 1-3 and choose Wipe Factory Data instead.
Tip 4: Try Battery Calibration
It might sound a little difficult, but the process is easy. The previous bugs that persisted on the Galaxy S9's battery life could be solved by this method. This is done to redirect the software into getting the correct power level readings.
Drain the battery to 0% or until it shuts down on its own.
Charge the phone (still switched off by the way) till it reaches 100%. Make sure to use the manufacture approved charger.
Avoid using it during the charging process and let it continue to charge for an hour or two even after reaching a 100% charge.
Do a warm restart while pressing the Home and Power button at the same time.
Drain your phone once again and repeat the previous steps.