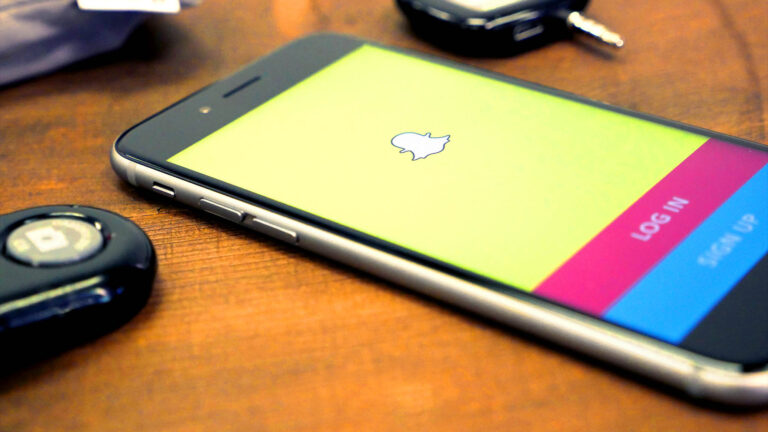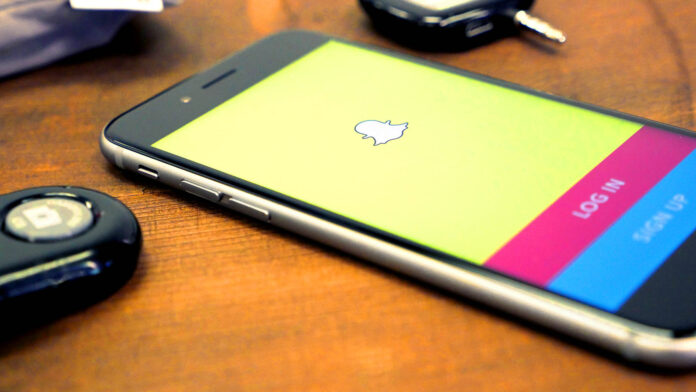 Apple has recently unveiled its 2023 lineup of iPhones, including the iPhone 15 Pro and Pro Max. However, early adopters of these new devices have encountered a frustrating issue with Snapchat. It appears that a bug within the app is causing functionality problems for users.
The release of these new iPhone models occurred on Friday, September 22, coinciding with the launch of a fresh series of Apple Watches. Unfortunately, Snapchat users who have purchased the iPhone 15 Pro and Pro Max are currently facing challenges with the app's performance, leaving them less than pleased. Here's the situation in more detail:
Snapchat on iPhone 15 Pro and iPhone 15 Pro Max buggy
In the past day, social media has seen a surge in complaints from individuals who have recently purchased phones from the iPhone 15 series. A significant portion of these complaints revolves around Snapchat's performance on these new Apple devices. Users have reported various issues, with the most common problems being related to the camera and layout of Snapchat on their new iPhones.
One frustrated user expressed their disappointment, stating, "The new iPhone launch has been a mess. I've had significant issues using Snapchat on my iPhone 15 Pro Max due to the layout being completely off." They also tagged Snapchat support seeking assistance.
Another user provided more specific details, explaining that a quarter of their phone screen at the bottom turns black, affecting features like stories and memories. They noted that interacting with the screen has become challenging due to the reduced size of the options, overlap of person's name, and bitmoji with the menu bar at the top of the screen.
A third user went into further detail, describing the issues as a "black bar at the bottom, the absence of a wide-angle option, a zoomed-in front camera, the absence of Night Mode, and a problematic app layout."
Several other users pointed out that Send button is halfway out of the screen. It is highly difficult to click options like "send snap" or "send picture" at times, describing it as "almost impossible." For some the selfie mode is so much zoomed in that it is difficult to use.
Lastly, some users noticed that Snapchat's camera behavior appeared abnormal. One user even compared it to their old phone, stating, "Snapchat's camera looks completely off. I compared it to my old phone, and they're capturing completely different angles."
These complaints collectively highlight the challenges faced by iPhone 15 series users when using Snapchat, primarily due to issues with camera functionality and the app's layout. It is because Snapchat doesn't use the camera directly, but takes a screenshot of the screen attributing the image quality being "poor".
Why is Snapchat on iPhone 15 glitchy?
On prima facies, all such apps will probably require updates to function seamlessly on the new devices.
Concerning Snapchat, it seems that the app hasn't been updated promptly to adapt to the screen size of the iPhone 15 Pro Max. Snapchat lacks optimization for these new screens, and this issue is reminiscent of past occurrences with the release of the iPhone 12.
It's important to consider that it might be the individual apps that haven't yet received updates to ensure compatibility with the newly launched iPhone 15 series, given that these devices are quite recent.
In the meantime, Snapchat has actively responded to users who have raised concerns about the problems they are encountering on the iPhone 15 series of phones. The social media company is encouraging users to reach out to them through direct messages (DMs) on their Snapchat Support channel on Twitter.
As of the current moment, Snapchat has not made any official announcements regarding whether they have identified a comprehensive solution to address the issues faced by iPhone 15 users.
It's important to note that it's not uncommon for such issues to surface with apps, and typically, they are resolved relatively swiftly. Users can reasonably anticipate that Snapchat will work diligently to rectify the problem and provide an update or solution in the near future.
How to fix the Snapchat iPhone15 bug?
Taking proactive steps, some users have submitted bug reports to Snapchat team to address these issues. Snapchat conveniently provides a dedicated section for bug reports within its settings. By doing so, users contribute to notifying the app's developers about these problems, ensuring that they are acknowledged as pressing concerns that require prompt attention and updates to align with the iPhone 15 and its various models.
One such user-provided workaround has come out on social media that can be given a try till the time Snapchat does not roll out an update.
In the meantime, here's an update on the cameras of the iPhone 15 series!
Apple's latest iPhone lineup includes four models: the iPhone 15, iPhone 15 Plus, iPhone 15 Pro, and iPhone 15 Pro Max. Notably, this time, there is no Mini variant in the mix.
One of the standout features of these new iPhones is the significant camera upgrades. The primary cameras on the iPhone 15 and iPhone 15 Plus boast an impressive 48MP resolution. Moving up to the iPhone 15 Pro and iPhone 15 Pro Max, they also feature a 48MP primary camera but offer users even more versatility with 24mm, 28mm, and 35mm focal length options.
Setting the iPhone 15 Pro apart from its counterparts, it comes with a 3x zoom lens, while the iPhone 15 Pro Max takes it a step further with a 5x zoom lens. These camera enhancements underline Apple's dedication to delivering top-notch photography capabilities in its latest iPhone models.