People with Android phones can now rejoice as Snapchat has introduced Dark Mode for the platform. This feature has long been requested by Android users, who have been envious of iPhone users who have had the ability to enable Dark Mode in their iOS settings for more than 3 years.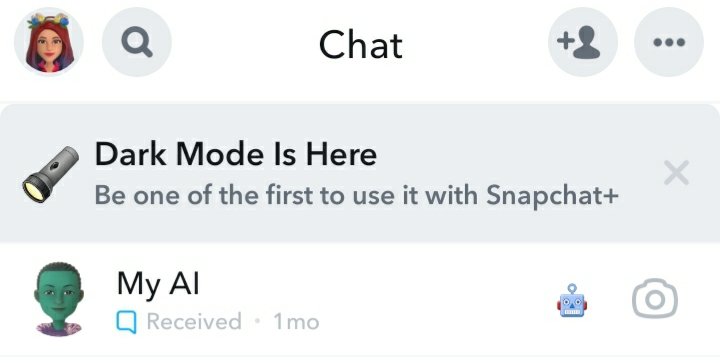 While the arrival of Snapchat Dark Mode on Android is exciting news, there is a catch. To access this feature, users are required to have a Plus subscription. This has caused frustration among some Snapchat users who feel that charging for Dark Mode is unfair.
The Snapchat Dark Mode leaked news from April regarding the discrepancy between Android and iOS Snapchat users regarding Dark Mode has now been confirmed. This revelation has caused frustration and a sense of neglect among Android users of Snapchat. The confirmation of the discrepancy has validated the initial rumors that were dismissed by some users earlier. It is understandable that Android users would feel frustrated, as the delay in providing Dark Mode for their devices can create a sense of exclusion from the features enjoyed by iOS users.
It's important to note that Snapchat, as a company, has the right to implement premium features and monetize certain aspects of its app. However, it is understandable that users may be disappointed if they were hoping for a free addition of Dark Mode to the Android version of Snapchat.
Ultimately, the decision to require a Plus subscription for Snapchat Dark Mode on Android rests with the company. Users who are passionate about having Snapchat Dark Mode may choose to subscribe to the Plus service to enjoy the feature.
How to enable Snapchat Dark Mode on Android?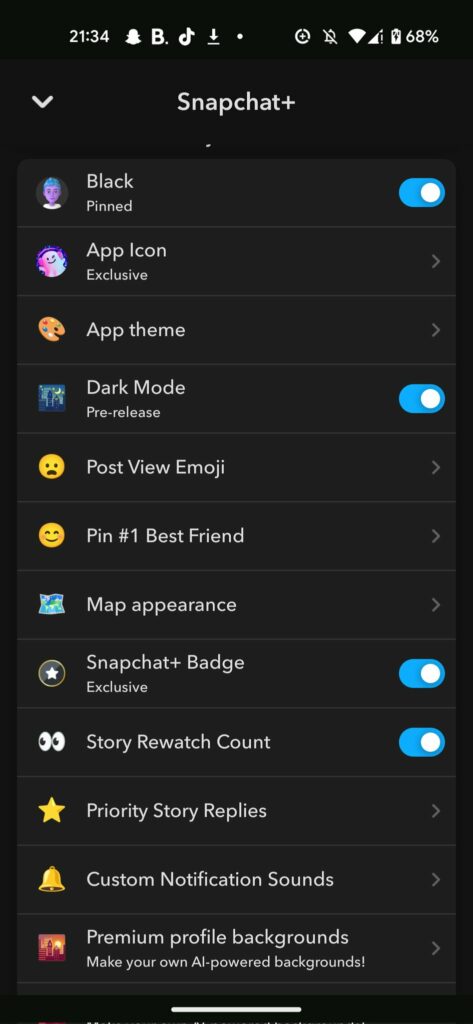 To enable Dark Mode on Snapchat for Android, you will need to upgrade to a Plus subscription, which comes with a cost of $3.99 per month and provides access to additional features. On the Snapchat website, it is stated that Dark Mode for Android is currently only available to Snapchat+ subscribers.
To activate Dark Mode after subscribing to Snapchat Plus, follow these steps:
Open the Snapchat app on your Android device.
Go to the Snapchat settings by tapping on your profile icon in the top-left corner of the screen.
From the settings menu, select "App Appearance."
Look for the "Dark Mode" toggle and slide it to the right to turn it on.
Once Dark Mode is enabled, the appearance of the Snapchat app will change to a darkened theme, providing a more visually comfortable experience in low-light conditions.
To access Dark Mode on Snapchat for Android, you will need to maintain an active Plus subscription.
Apart from the paid subscription, there are a few third-party apps like Substratum, Force dark mode, DarQ app to name a few.
Will Snapchat Dark Mode on Android become free?
It is indeed possible that Dark Mode for Android on Snapchat could become available for free in the future, similar to what happened with Snapchat's My AI chatbot. Initially, the AI chatbot was introduced as a feature exclusive to paying subscribers at the beginning of 2023. However, in April of the same year, Snapchat made it accessible to all of its 375 million daily active users at no cost.
Following this precedent, it is plausible that Snapchat may eventually decide to make Dark Mode for Android available to all users without requiring a Plus subscription. However, whether or not this will happen is uncertain, and we will have to wait for any official announcements or updates from Snapchat regarding the availability of Dark Mode for Android.
The Android Snapchat community has expressed their dissatisfaction with the disparity between iOS and Android users regarding the availability of Dark Mode. Android users feel that it is unfair that they are required to pay a monthly fee for the feature while iOS users can access it for free.
The lack of a substantial response from Snapchat regarding this issue has further fueled frustration among Android users. It is important for the company to acknowledge and address the concerns raised by its users, and work towards finding a solution that satisfies all parties involved. By actively engaging with the community and addressing the issue, Snapchat can demonstrate its commitment to fairness and user satisfaction.