Before jumping straight to our focus topic, the double issue of Berserk 365 and Berserk 366, let us take you to an ideal situation. Imagine a scenario where you suddenly come across a great musical piece on Spotify. You Google a bit and find out that the work of a particular musical band/singer is kept alive. Imagine the happiness it will give you. Such was the case with the longest-running and best-selling manga 'Berserk'. For decades until May 2021 took away the beloved author, Kentaro Miura passed away due to heart complications.
The sorrowful passing away of the legend, the author of Berserk coupled with the grief of Berserk 363 to be his last ever chapter shook the manga world. However, Hakuensha's Young Animal (YA) Comics brought relief when it published Berserk 364. It was published in the YA issue 18/2021 on September 10th, 2021. Berserk Chapter 364 was assumed to be the last work of the legendary author and artist Kentaro Miura.
Fortunately, we have crossed some hurdles in the journey of Berserk. Miura sensei's childhood friend, Koiji Mori, has come forward to complete the 'Berserk' Manga envisaged with Miura's plot. Mori will be supported by Studio Gaga, Miura's studio assistants who have earlier worked with him on his baby Berserk. Mori, Studio Gaga, and the editing department of Young Animal have confirmed that they will stick to Miura sensei's vision of the manga.
In an announcement by Hakuensha, it is pretty much documented that the finale of Berserk manga was discussed at length between Miura and Koiji Mori. Mr. Mori has also explained in detail his conversation with his friend and his confirmation of the finale of Berserk's plot.
When Will Berserk 365 And Berserk 366 Release?
Renowned for its dark plots and shady characters, Berserk is undoubtedly one of the best pieces of work in the Japanese Manga World. According to YA's preview, Berserk 365 and 366 will be released as a double issue. The 13/2022 issue of the precious Japanese magazine includes a double chapter number 365+366 of BERSERK from the universe of the late master KENTARO MIURA.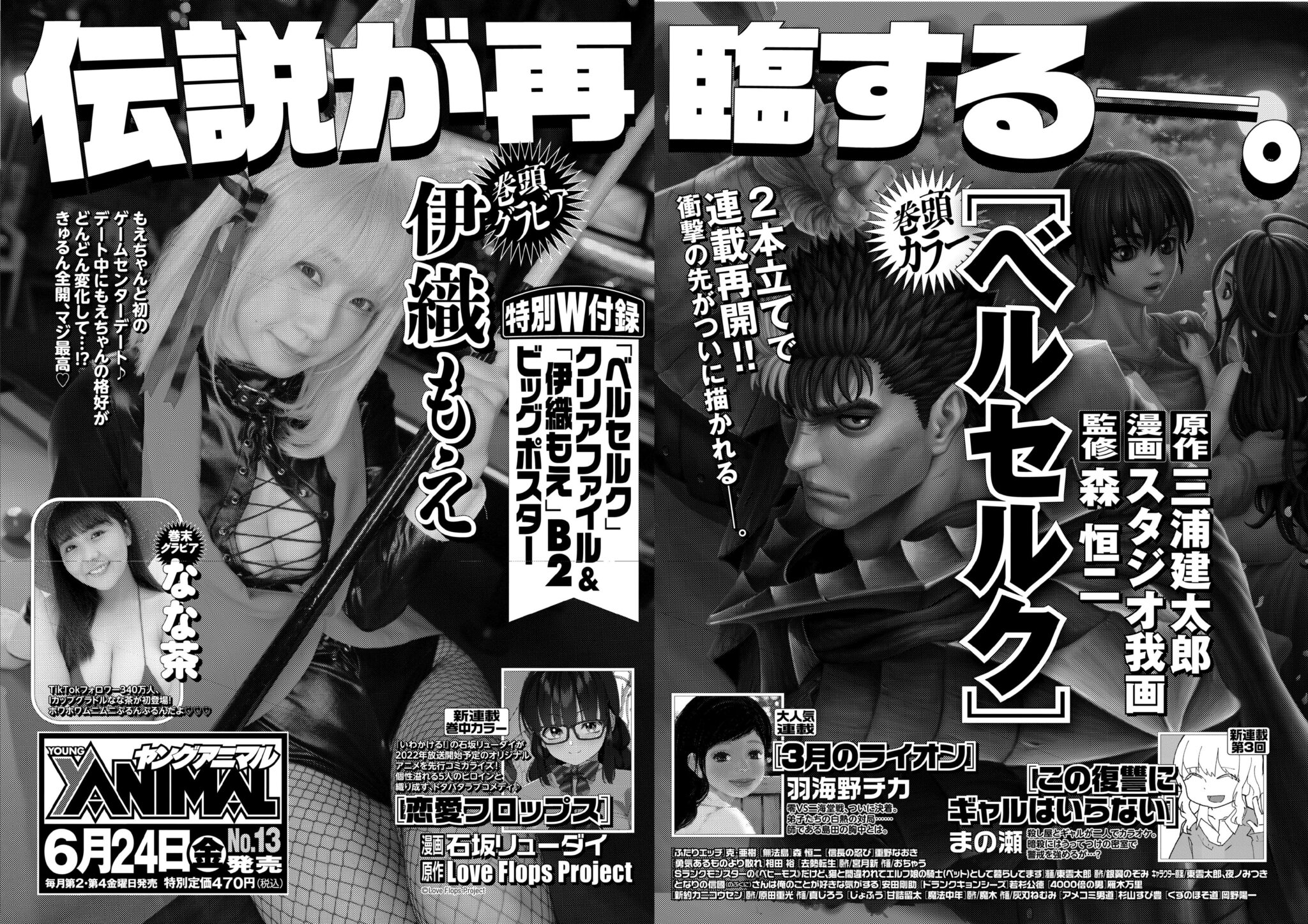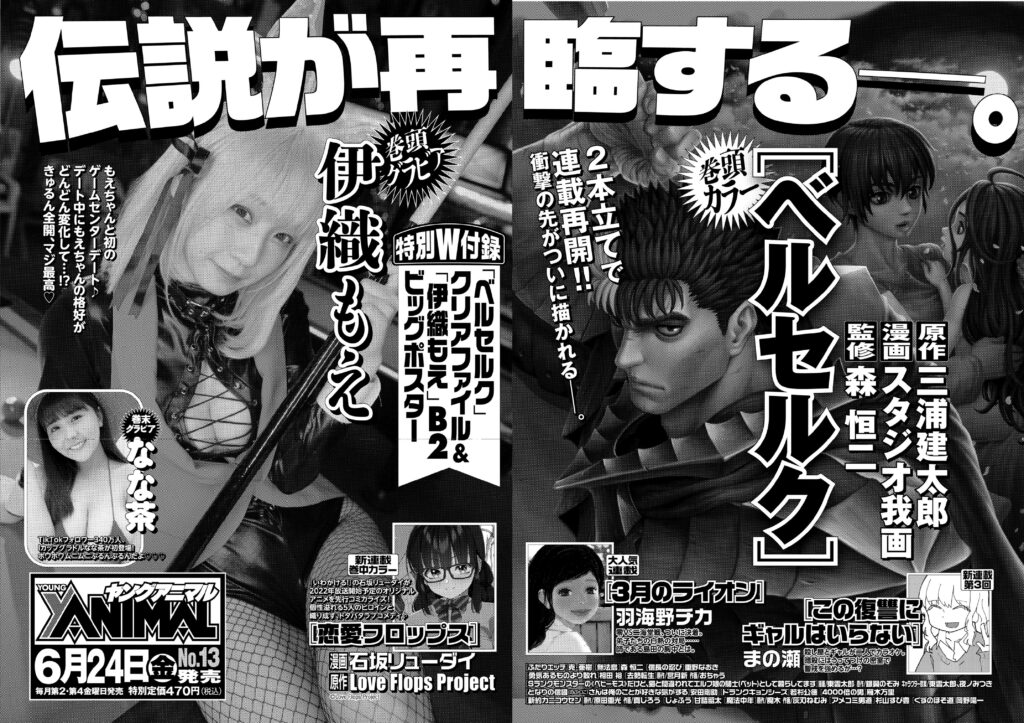 The Berserk manga will continue to publish the upcoming Berserk 365 in Issue 13/2022 of Hakuensha's Young Animal magazine. Young Animal Comics in an official statement has confirmed that the 13th issue carrying chapters of Berserk 365 and 366 is all set to release worldwide on Friday, 24th June 2022. Yes, that is exactly 5 days from now!
However, this date is for Japan. For the US fans, the publishing house Dark Horse has not given any dates for Berserk 365 and Berserk 366 official English translations. Maybe waiting for a few more chapters to be released to combine in one volume. As of now, Dark Horse is planning to release the 41st Volume in the United States on November 22, 2022. The 40th volume was published 3 years ago. Although fans will be looking forward to the 41st volume, however, the newest chapter, Berserk 365 and Berserk 366 official English translation release date is yet not confirmed.
Berserk 365 serialization will have 6 chapters and will cover the "Fantasia Arc" before manga enters a new arc.
From the next issue, we will first publish six chapters until the end of "Fantasia Arc/Elf Island Chapter". After this, we will start a new arc.
Credits after the resumption will be "Original work by Kentaro Miura, Manga by Studio Gaga, Supervised by Kouji Mori," and the numbering of the manga books will continue in order.
In a statement by Hakusensha.co.jp
Where Can I Read Berserk 365 Online?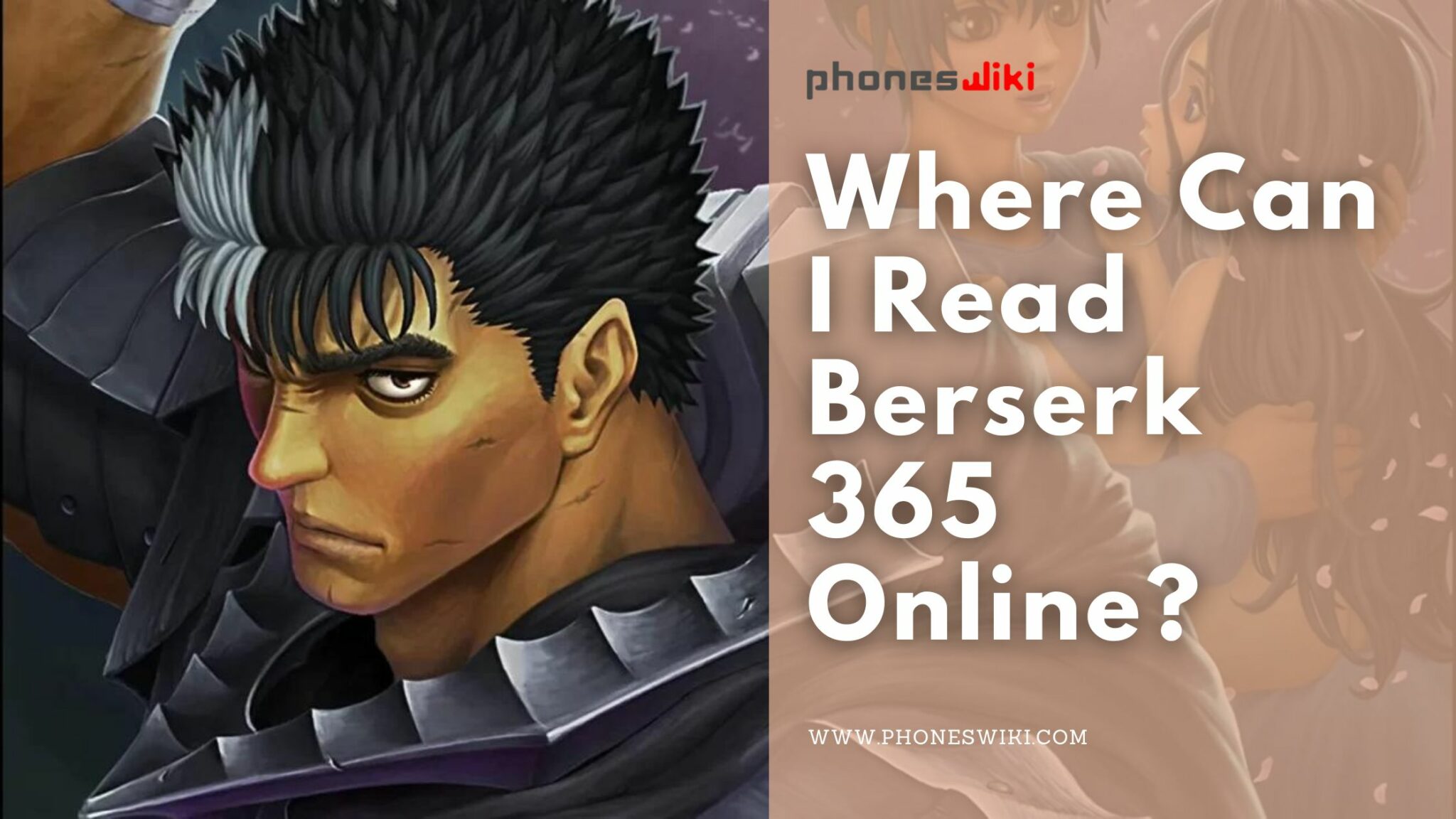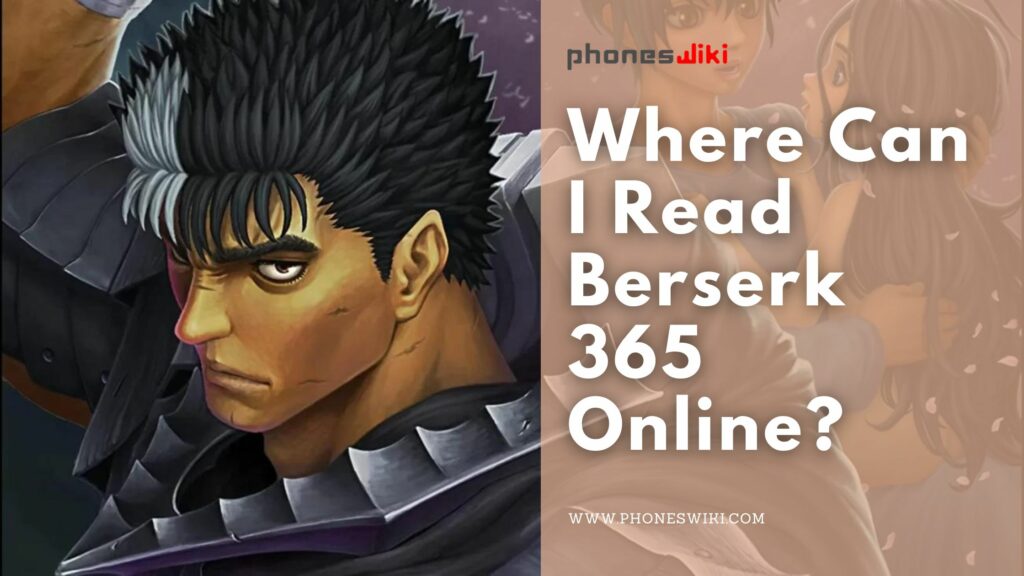 Once Berserk 365 gets released, fans in Japan can purchase a physical copy of Young Animal issue from major retail sites like eBay or Amazon. For the ones who prefer to read the digital version of the chapter, the Kindle version can be purchased on retail sites such as Amazon. It can also be read on the site readberserk.com for free, though it is not official. The website is free; you can directly read or download chapters from there.
For readers outside Japan, getting the English version takes time. In the US, Berserk manga is printed via the publishing house Dark Horse. Traditionally, a volume of Berserk gets released in the United States after one or more years of its publication in Japan.
Fans in the United States can also purchase online on Amazon and also on bookstores such as Comic bookstores, Barnes and Noble, and Books-A-Million. Apart from standard paperback volumes, one can buy the hardcover Berserk Deluxe Edition which has three volumes compiled into one. Digital online copies of Berserk Chapter 365, at a lower price, can be read on Kindle, and Comixology is available on Amazon. One can order the manga on the Dark Horse Comics site also.
Are There Any Berserk Chapter 365 Spoilers And Predictions?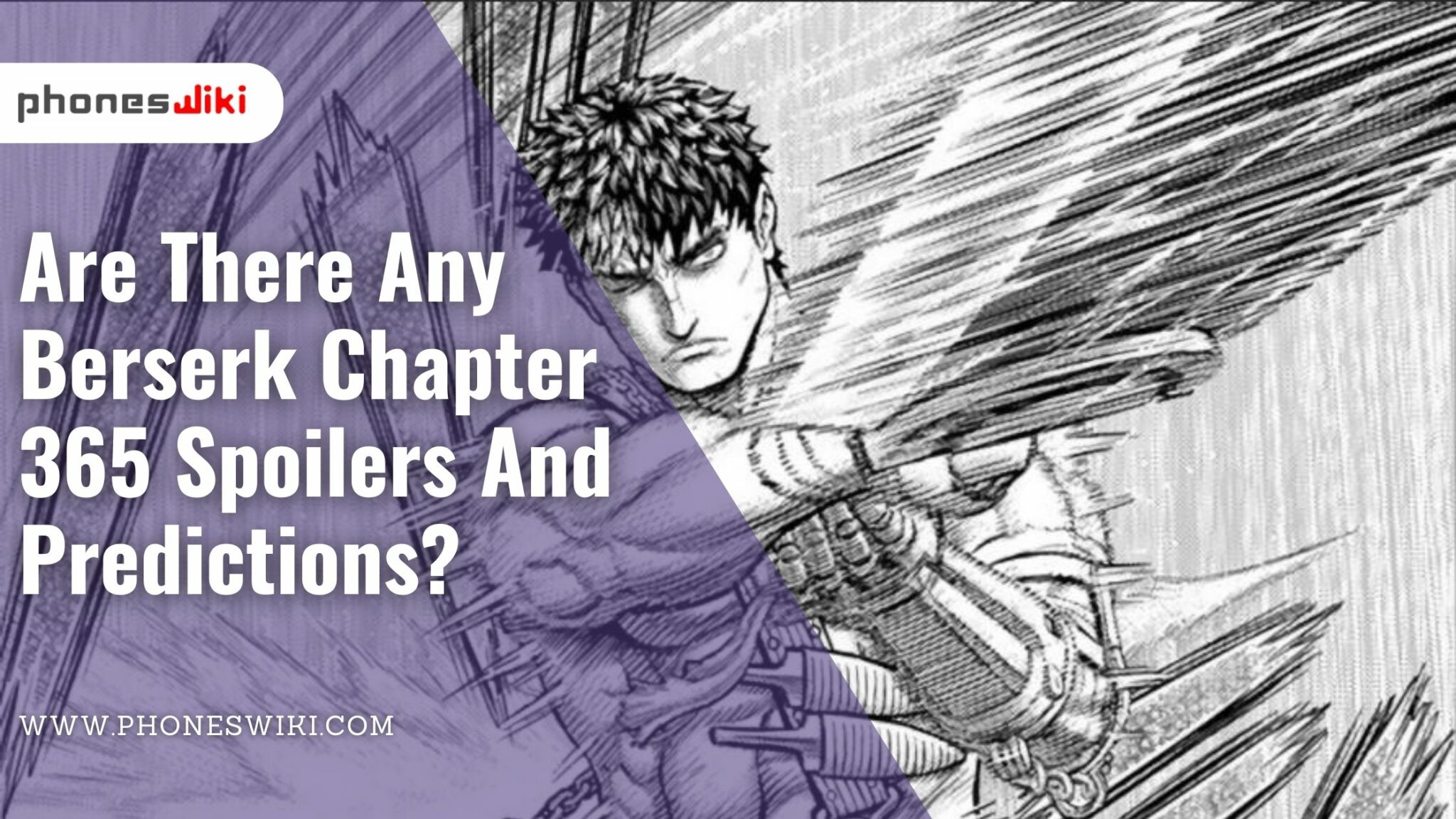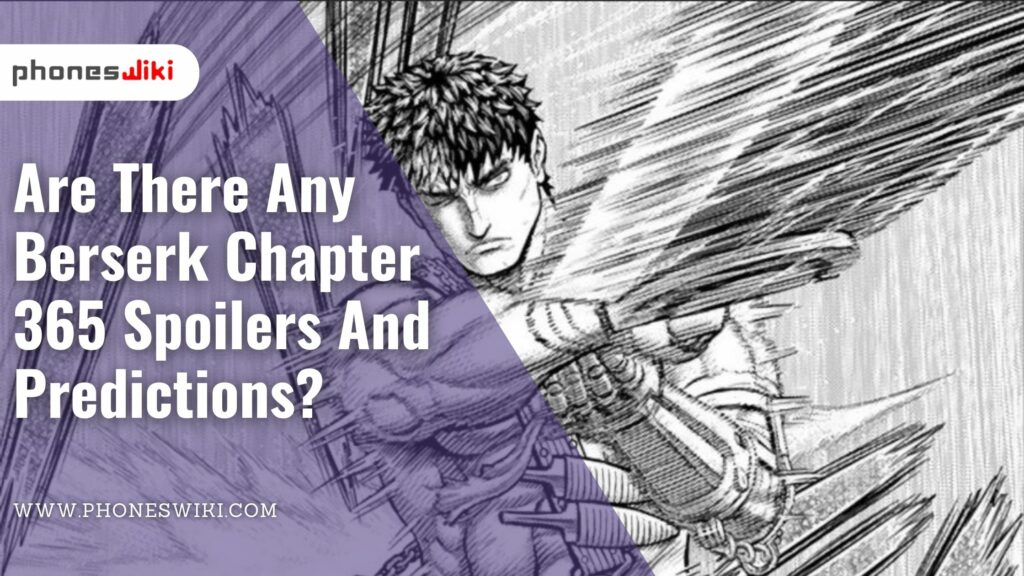 No, not yet, except for the information that the next 6 chapters will conclude the Fantasia Arc and Elf Island Chapter. Though there is no confirmed spoiler yet but we have a theory to discuss and that may lead to what is expected in the upcoming Berserk Chapter 365.
When we recall how Berserk chapter 364 concluded with Gatsu and Griffis facing each other, gives us a hint of a comparison between the two is bound to happen. We can reason whether it is merely verbal or physical but considering that Griffis appears unarmed and that they are still on a tranquil island. We doubt they will have a battle, at least for the time being. This notion is strengthened by the fact that it has been indicated that the current arc will continue for another 6 chapters, after which another arc will begin.
The two could limit themselves to discussing and Caska will certainly participate in the discussion, fresh from having just regained his wits, and who will now find himself confronting the person who caused his trauma. How she might react to the encounter, and especially to the discovery that her son shares a body with a man Gatsu swore to kill, is one of the great unknowns for which I can't wait to find out the answer.
Griffis will be turned into a Phemt, post-being taken by Zodd, and leave the meeting place with Gatsu without too much hassle. The two could separate at the moment and then meet again with the next narrative arc, however, with which the real final arc will begin, which we know is imminent as Miura in a recent interview had declared that he did not want to expand the story of Berserk that would result lengthily and to have in mind to start the final arc very soon.
Furthermore, a possible rescue of Griffis by Zodd opens up another, very interesting possibility, namely that of seeing a new encounter between the Immortal and the Knight of the Skull. The two clashed for the first time during the Eclipse and seem to have unfinished business with each other, so the possibility of seeing a comparison between them as well as between Griffis and Gatsu cannot be excluded in Berserk Chapter 365.
Apart from this theory, we have looked for leaks as well that might spoil the experience for you. Hence, a big fat SPOILER WARNING.
A user named Nathan (@berserkforever) posted a picture of Berserk Chapter 365 on Twitter where Immortal and Knight of the Skull can be seen discussing.
The Immortal asks, "Why do you keep randomly showing up? If you want to join us then just say so?".
To which the Knight of the Skull replies with a red flash of anger coming out of his eyes, "I…I am not following you because I like you or anything. Baka."
This aligns with our aforementioned theory of the encounter between the Immortal and the Knight of the Skull in Berserk Chapter 365.
In a similar instance, a user r/berserklejerk shares on Reddit about two of the aforementioned characters sharing a conversation where one can be seen apologizing, "Yeah, sorry."
I for one cannot wait for Berserk chapter 365 and the subsequent continuation of this life-changing, philosophical, provoking, creative masterpiece of fictional literature. Fans are expecting Kouji Mori to continue with Miura's storytelling art for sure. Let's make the late Kentaro Miura proud with some positive vibes. Do not forget to share with us your excitement!