Living in times of rapid technological progress is amazing. We have a unique chance to use different apps and tools that help us with work, educate, entertain, and even have rest and relaxation in our everyday routine. The progress reached the machine vision sphere as well. Now, various iOS and Android tools can help us identify people, objects, places, or even actions captured in pictures and images.
Devices' cameras and AI algorithms have been united by developers to reach the most accurate image recognition. It helps manage autonomous robots and even vehicles. However, such technologies can be used for more routine purposes, for example, searching for the content in the photos or images.
There are plenty of popular image recognition apps in the market nowadays. If you wonder which of them you should choose in 2022 for the most efficient and fast image recognition, keep reading and choose the app that meets your purposes and needs.
LiLy – Plant identifier & care
This app is created specifically for plant lovers or for those who just want to go deeper in this area. Lily – Plant can be used by people starting from 4 years old. It means that it is extremely easy to use and navigate. If you wonder what kind of plant is this app is going to tell you everything you need to know.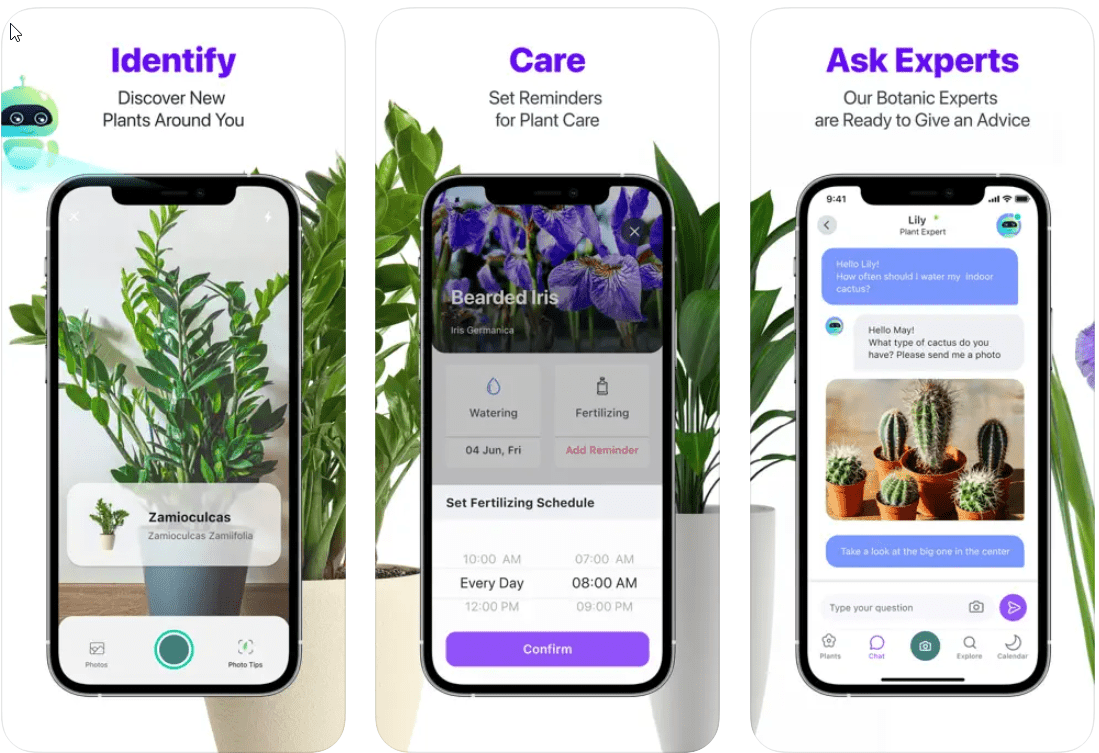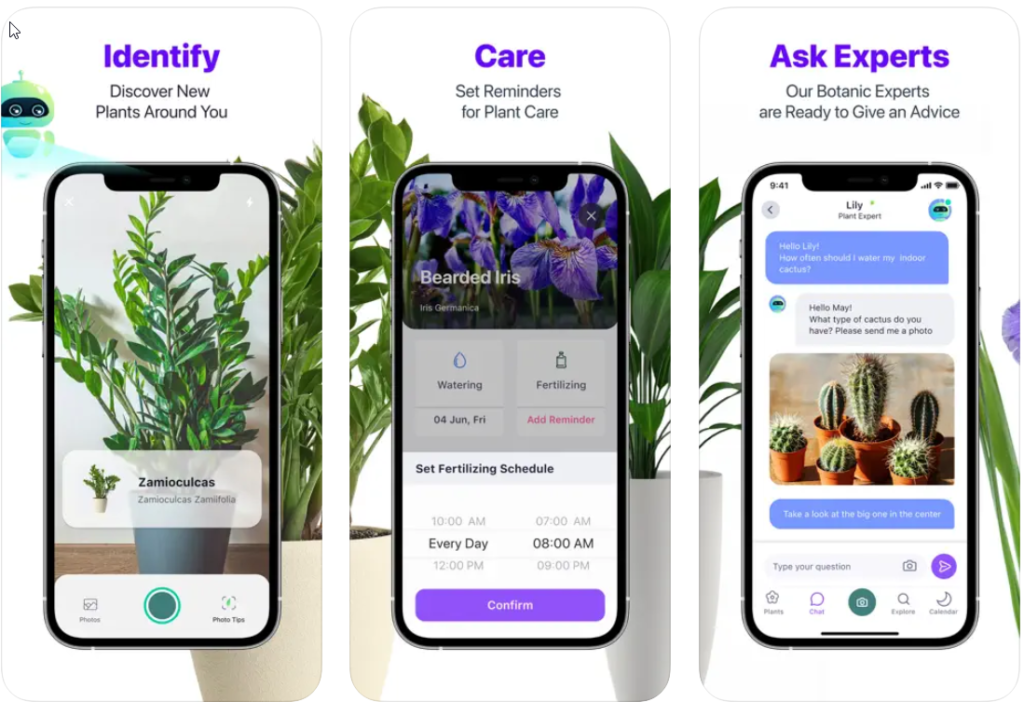 Therefore, it is suitable for both adults who are fond of plants and want to know everything about their favorite flora representatives and for kids who are just starting to explore the world. It is a sort of a plant encyclopedia in your pocket. The app can be found on the App Store and downloaded within seconds.
How it works:
Detect. Get a photo of a plant you do not know but want to and receive instant results. You can choose among many options regarding this plant.
Collect. You can even gather lots of species in just one click. Adding new samples is very easy. The app helps you manage your plant collection.
Search for new samples. Add new samples to your collection by using their names. Lily helps you by providing accurate results in one click.
More than plant identification. The app doesn't simply tell you the name of the plant in the photo. You can go to its database and find descriptions of all plants with details. You can learn everything you need to know about specific species.
Take care of your plants. This iPhone app helps you also take care of the plants you have. You can save your plants from dying. This app will remind you about your daily and weekly care routines. Just set up a reminder and here you go.
Receive professional support. Experts with whom you can discuss all the plant-related problems are available round-the-clock. No need to look for one by sending emails. Receive professional advice and effective communication with an independent plant specialist.
Get more information daily. Lily sends daily updates about new interesting facts about plants.
Read helpful articles from biologists. This is a new feature that will allow you to get more interesting information about the world of plants.
Your subscription can be easily managed on your iTunes account. Lily is not just an image recognition app but a whole source of knowledge about any plant you are interested in. However, if you just have a walk in the park or a forest, see a beautiful flower or an exotic plant, and simply want to know what kind of plant it is, take your iPhone out, take a photo, and find it out immediately.
Google Lens
This app can be found on Google Play Market by every Android phone user. You probably have already used Google Lens when browsing Google and looking for similar images. Many people who use dating sites or apps use this amazing tool to learn more information about the people they meet on such websites. They can simply choose the photo and click "Find the photo on Google". After that, Google provides them with all coincidences. They can see where else these people are registered and read more information about them.
However, you can use it not only while browsing the Internet but also on your phone. Simply capture images with your smartphone cam and search for them on the web. The principle of work is the same as when using it on Google. It will provide you with the links to the required images, such as Wikipedia and other web resources.
TapTapSee
TapTapSee can be found both on the App Store and Google Play. It is truly one of the most unique apps because it was created specifically for the needs of visually impaired and blind users. It uses your smartphone camera and VoiceOver functions. This way, it takes a picture of a video of anything you show on your phone. The app will identify it by voice for you.
ScreenShop
ScreenShop is an iOS app for fashion lovers and shopping fans. For instance, you see the photos of bloggers or celebrities on Instagram or any website and want to know where to get such clothing items. This app will identify the items in photos. It focuses on clothes and accessories.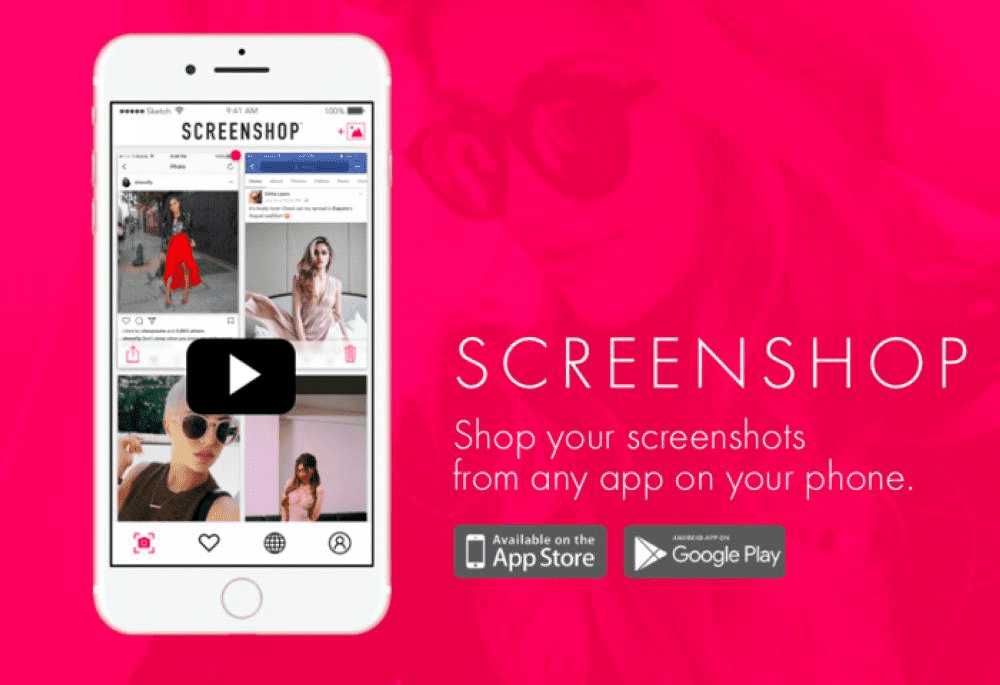 How it works:
Snap a screenshot of a photo or video
Receive instant relevant products in online stores
Get similar images from up-to-date catalogs
CalorieMama
CalorieMama is one more genius app that can be found both on iTunes or the AppStore and Google Market. This is an app that allows everyone to count the calories of their meals. The app combines image classification technology and deep learning. It scans the content of every dish on your plate, indicates ingredients, and counts the total number of calories.
Yes, such hard work can be conducted just from one single photo.
How it works:
Snap a photo of your meal
Get all the nutritional information
It has the most diverse food identification system. Moreover, they update the information constantly.
Conclusion
All image recognition apps above are created for different needs and purposes. They can identify plants, foods, and fashion items, and even help blind people take photos of whatever they may need. Pick the apps you need for everyday use and get the most out of them. With their databases constantly updating, you will never face a lack of information or knowledge.