Pixel phones have always made a headline with their utmost and priority basis software updates from the Android's father Google itself. Therefore, Pixel doesn't need an intro, or does it? That's another discussion folks. The aptest and most precise definition of a Pixel phone would be: They have top-dollar cameras, receive rapid software and security upgrades straight from Google (much like iPhones), and are reasonably priced. As iPhone is to Apple, such is the Pixel's relationship with Google.
If this were a decade-old article, we would be using Nexus as the word to describe what we have in the market as Pixel. Google Pixel. After the discontinuation of Nexus devices from the market, Pixel happened. Pixel happened nearly 8 years from now – well pretty much a decade-old Pixel is going to be, too. Time passes in the blink of an eye. The discontinuation of Nexus phones resulted in the birth of the Google Pixel – pretty much the same and sane concept as Nexus but with Google's legendary branding and thus, Pixel and Pixel XL were born. But, we are not here to discuss the birth and gain of Pixel or Nexus.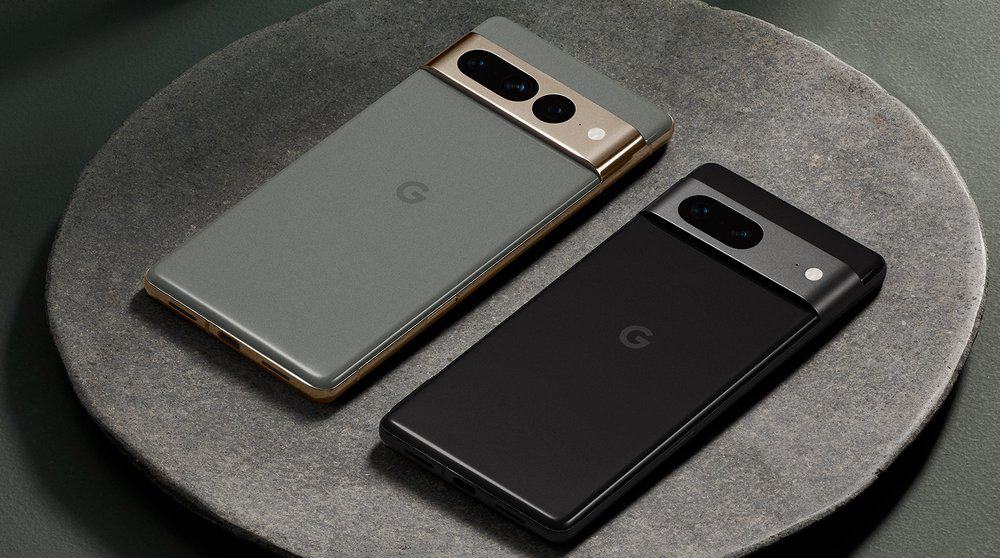 Fast forward to now, after Google Pixel phones are a thing in the market now and have successfully made a place in the industry with a bunch of Pixel smartphones. We will be discussing the current issues that have developed in the Pixel phones: Google Pixel Bluetooth issues.
What are Google Pixel Bluetooth issues?
Some Google Pixel users are unable to listen to music or watch videos using Bluetooth headphones. The Bluetooth headphone appears to connect to the Google Pixel device without issue, but there is no sound. The problem is persistent in Pixel 6, Pixel 6 Pro, Pixel 7, and Pixel 7 Pro so far. It might be possible that other devices in the Pixel lineup might also be facing this issue.
Further, in some cases, Calls are also impacted by Bluetooth connectivity issues. Bluetooth disconnects in the middle of a call, according to users, and it begins in a connection and disconnection loop.
Some users have had to power cycle their devices or reboot the Bluetooth when they notice a problem with the Pixel and its connection to other devices like headphones, speakers, or car stereos. Others have noticed that the Pixel will completely stop recognizing other devices if it goes inactive for any amount of time, which can be inconvenient when using GPS navigation services on your phone without a signal.
Moreover, Android Police's Artem Russakovskii also posted about the same on his Twitter account. "Does anyone else have this bug in Android 13 where BT just sort of dies and you need to toggle it off and on to be able to find new devices, or, more annoying on a daily basis – have the phone key open my car," he writes on Twitter.
Pixel 6 pro keeps skipping during songs when on bluetooth

Came over from the Galaxy Gang and decided to give the 6 pro a shot, I'm loving it other than the music thing. It'll work fine until connected to Bluetooth, then every 7 seconds or so the song will skip. Almost like it's buffering but the song never stopped, just went silent for a second like it was censoring a cuss word if that makes sense.. idk what to do but this is going to drive me f*cking crazy..

Source
Also, Read | The best upcoming Korean Dramas to watch out for in 2023- January to March 2023
Pixel 6 Pro bluetooth issues with 2015 Toyota Tundra

I have a weird issue with my new Pixel 6 Pro and its bluetooth connection to my 2015 Toyota Tundra (no nav head unit). The Pixel paired with my Tundra without any issues. While on talking on the phone connected via bluetooth to my Tundra, the bluetooth connection drops and my headunit states the "call ended" and then freezes the head unit and then the head unit reboots. All while the Pixel is still on the call. This has happened several times at random intervals. I had no issues with any other device connecting to my Tundra, the Pixel 6 is upto date, no updates found.

Source
Google Pixel Bluetooth Issues: What caused the issue?
Although the tech giant has not commented officially on what could be the problem causing this issue. However, as per multiple reports, users are pointing the potential cause to be June 2022 Update for Pixel devices.
Bluetooth audio delay after June update


Ever since the June update my galaxy buds+ have had very bad audio delay, on everything.

I've tried deleting and re adding galaxy wear apps, checking it for updates, disabling HD audio in Bluetooth settings, un adding and re adding the device, restarting and factory resetting.

It's so bad that lips are not in sync and gaming is pointless there is almost a 2 second delay

Source
Google Pixel Bluetooth Issues: How to fix it?
Google has pushed an OTA update to the existing and eligible Pixel phones to fix the issue. Therefore, no need to try any other method.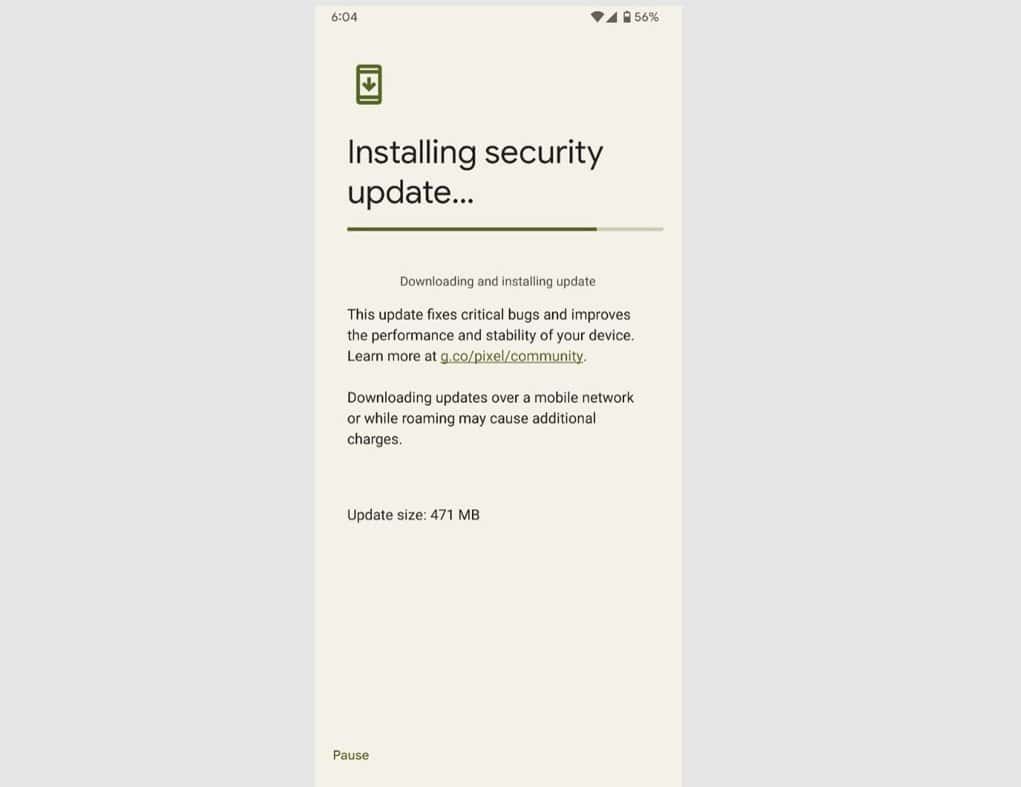 As Google has solved the problem itself, there's no point in trying out any other method if the problem persists. Don't hesitate to reach out to PhonesWiki's team. Now, comes a question as to how can I check whether I have received an update or not. No worries. Here's how you can check for the available update and install it:
How to fix Google Pixel Bluetooth Issues?
Step 2: The current Android version of your device will be displayed on this page. The phone will automatically look for the most recent Android upgrades. If nothing appears, tap Check for update.
Always keep your phone up-to-date and protected.
This is the most used and traditional way to check for available OTA updates. But, here's one more way you could check for updates: You may also ask Google Assistant on your phone to check for software updates by asking, "Hey Google! Check for software updates." Tap the Settings tab that appears in the search results. You can download and install the update if it appears. To preserve mobile data, download the update through Wi-Fi.


Hello Pixel Community,
 
We have provided the monthly software update for January 2023. All supported Pixel devices running Android 13 will receive these software updates starting today. The rollout will continue over the next few weeks in phases depending on carrier and device. Users will receive a notification once the OTA becomes available for their device. We encourage you to check your Android version and update to receive the latest software. 
 
Details of this month's security fixes can be found on the Android Security Bulletin.
 
This update also includes support for static spatial audio, which will provide surround sound for any connected headset. Another update will roll out to Pixel Buds Pro in the coming weeks that will enable spatial audio with head tracking.
 
Thanks,
Google Pixel Support Team

Also Read | Upcoming Samsung phones under 20000 in 2023
Furthermore, Google lists two points related to the Google Pixel Bluetooth issue in the community post. It lists that:
Fix for issue occasionally preventing certain Bluetooth Low Energy devices or accessories from pairing or reconnecting
Fix for issue preventing audio from playing over certain headphones or accessories while connected in certain conditions
FAQs
What are the affected devices?

Pixel 6, Pixel 6 Pro, Pixel 7, and Pixel 7 Pro.

What's the current price of the Pixel 7 and Pixel 7 Plus?

Google Pixel 7 and Pixel 7 Pro are priced similarly to the Pixel 6 series. The Pixel 7 costs $599, while the Pixel 7 Pro costs $899.

What are the colors available in the Pixel 7 series?

The Pixel 7 comes in Obsidian, Snow, and Lemongrass hues, while the Pixel 7 Pro is available in Obsidian, Snow, and Hazel finishes.

Will the Pixel 7 series get an Android 13 Update?

No need to wait for the update. The most recent Pixel phones, the Google Pixel 7 and Google Pixel 7 Pro run Android 13.
Also, Read | Is your iPhone 14 and iPhone 14 Pro battery losing 100% capacity? Know the reasons and potential workarounds
Summing It Up
Google Pixel phones are known for their regular device updates. But, that's not the only thing Google does better with the Pixel series. With a smooth and stock user interface, Pixel phones have made a place for themselves in the market: with a decent camera and now, the latest Tensor processor. But, this time with the Bluetooth issue in Google Pixel devices – it took the tech giant quite a lot of time to provide with correct fixes. However, now it has been officially acknowledged and solved.
We hope that the January 2023 OTA update fixes the issue for you but in case, it doesn't fix the issue completely. You may try turning Bluetooth off and then on again, confirm that the device or devices are paired and connected, and restart your device.
If you have any further queries or if the problem hasn't been solved for you, reach out to the PhonesWiki team or do let us know.