Online gaming has become one of the most popular hobbies now that technology is accessible anywhere, whether that is carried with at all times such as a mobile device or at home on a desktop; there really is no escape from technology and we have grown to love it. However, gaming on mobile gives a contrasting experience compared to a desktop which may be the reason for a lot of underlying key trends with online gaming today.
Twenty years ago, if you wanted to feel the thrill of a spinning roulette wheel you would have had to make a special trip to your local casino. Now, however, if the mood strikes, you can play roulette online from your mobile, tablet, laptop or PC.
Gambling's move online has done wonders to the industry, increasing the popularity of games like roulette across all demographics. In recent years there has also been growing competitiveness in the online sector between mobile and desktop gaming.
In this article, we take a look at the arguments for and against mobile and desktop online gaming so that you know the best way to spin the virtual wheel.
Why Online Roulette?
Before we get down into the nitty-gritty of the best way to enjoy the game online, it's a good idea to understand why the game is so popular in the first place. Is it because of the vast riches that are on offer every time the wheel is spun? No, not really.
Rather, the game is popular due to its accessibility and the balance between risk and reward. Of all the casino games, roulette is perhaps the easiest and simplest to understand and therefore naturally attracts casual players.
In addition, the game offers humongous odds (37-1) with players having the chance to boost their bankroll enormously with every spin of the wheel. In terms of the online sector specifically, roulette is perfectly suited to the new world of live streaming casinos.
The action from the table and the wheel can be picked up in minute detail by the Optical Camera Recognition streaming technology and beamed directly into players' homes for ultimate realism. But what is the best way to enjoy online roulette? On mobile or desktop? Read on to find out.
The Case For… Mobile
You might be sitting watching TV and the image of a roulette wheel flashes up on your screen. At that moment if you want to spin the wheel yourself, all you have to do is pull out your mobile phone and play a quick couple of games.
Likewise, if you're sitting on the bus, breathing in the acrid Lynx flavoured fumes of the passenger next to you and need a distraction, you'll find one in online roulette on your mobile phone. If you want convenience and accessibility (two things that are increasingly in demand) then the mobile version of the game is right up your street.
The Case Against… Mobile
Firstly it's important to acknowledge that the pros listed above could equally be listed as cons, especially for those who struggle to control their gambling habits.
Looking beyond those factors though, one of the biggest arguments against playing online roulette on your mobile phone is quality. The vast majority of mobile devices simply don't have the capability to offer the same level of experience as you would find on the desktop.
Screens are quickly filled up and the interface can become hard to navigate, especially for new players who are not familiar with mobile gaming. Finally, depending on your device, it can become difficult to make out the action from the live stream.
The Case For… Desktop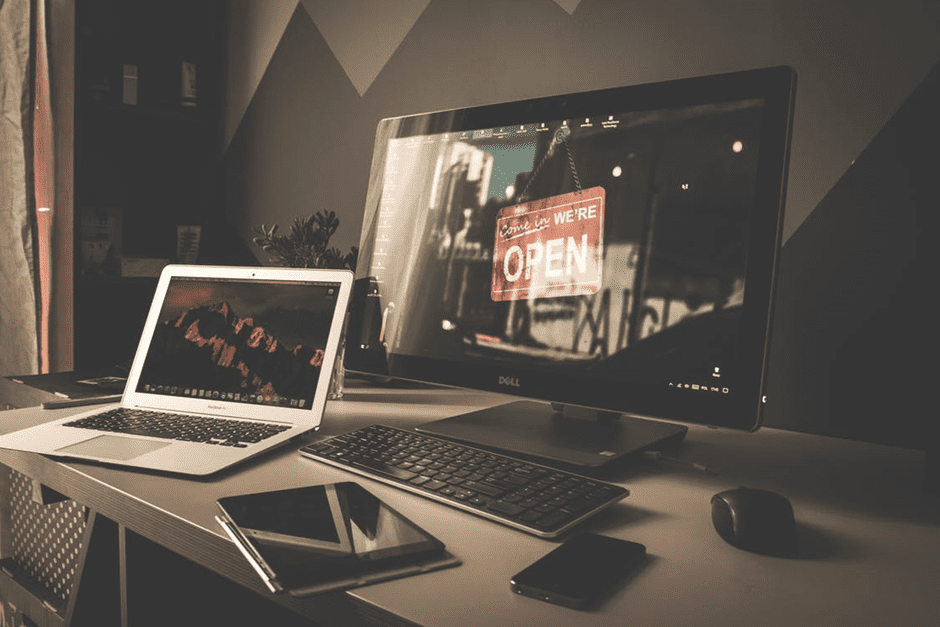 Do you want to have complete control of everything going on in front of you? Would you like a bird's eye view of all the action? Do you prefer to play roulette with a minimum of distraction? If the answer to any of those questions is yes then desktop roulette is for you.
Playing on your PC or laptop gives you more space to watch the action and place your bets. It will also make your viewing experience more immersive, and you are more likely to pick up the minutiae of what is going on at the table than you are if you play on mobile.
(Playing on a PC is undeniably an upgrade in quality over mobile gaming.)
The Case Against… Desktop
The main argument against desktop roulette is also the main argument for mobile roulette – accessibility. If you choose to play roulette on your PC then you are limiting where and even perhaps when you can play.
If you're at home and playing desktop roulette, you'll most likely have to take yourself out of the way to play. That severely limits the time available to play, making the desktop game much like land-based roulette–appointment gaming.
Another downside of the desktop is that it can make you take the game too seriously and treat each spin of the wheel with a level of reverence that isn't exactly necessary. If you're a casual gamer (the majority of us are) that's not what you're looking for from your online roulette experience.
In Summary
So, which is better? Mobile or desktop roulette? The answer, unfortunately, is not a straightforward one – it all depends on what you're looking for.
If you're a battle-hardened gambler who loves the immersion of live casino action and wants to focus exclusively on your bankroll, then desktop roulette is unquestionably the way forward for you.
Conversely, if you spin the wheel to relax and unwind (no pun intended) then the ease and accessibility of mobile are right up your street. Either way, choosing a preference between mobile and desktop all comes down to personal preference which differs from person to person, however, both of these gaming methods have been seen to be crucial to the gaming world.
Which do you prefer? Let us know in the comments section below.