Mirzapur is probably the most popular Indian show of 2019 and the most anticipated show of 2020. Season 1 was a super hit and was widely appreciated by the audience. Mirzapur Season 2 got a release on 23rd October 2020. After almost 45 days of streaming in Hindi, Mirzapur 2 Tamil and Mirzapur 2 Telugu versions are available. Subtitles, as well as dubbing, can be accessed here.
The blockbuster series of the year in Hindi will now be available in Tamil and Telugu from 11th December 2020 on Amazon Prime Video. English dubs and subs are also available along with these two.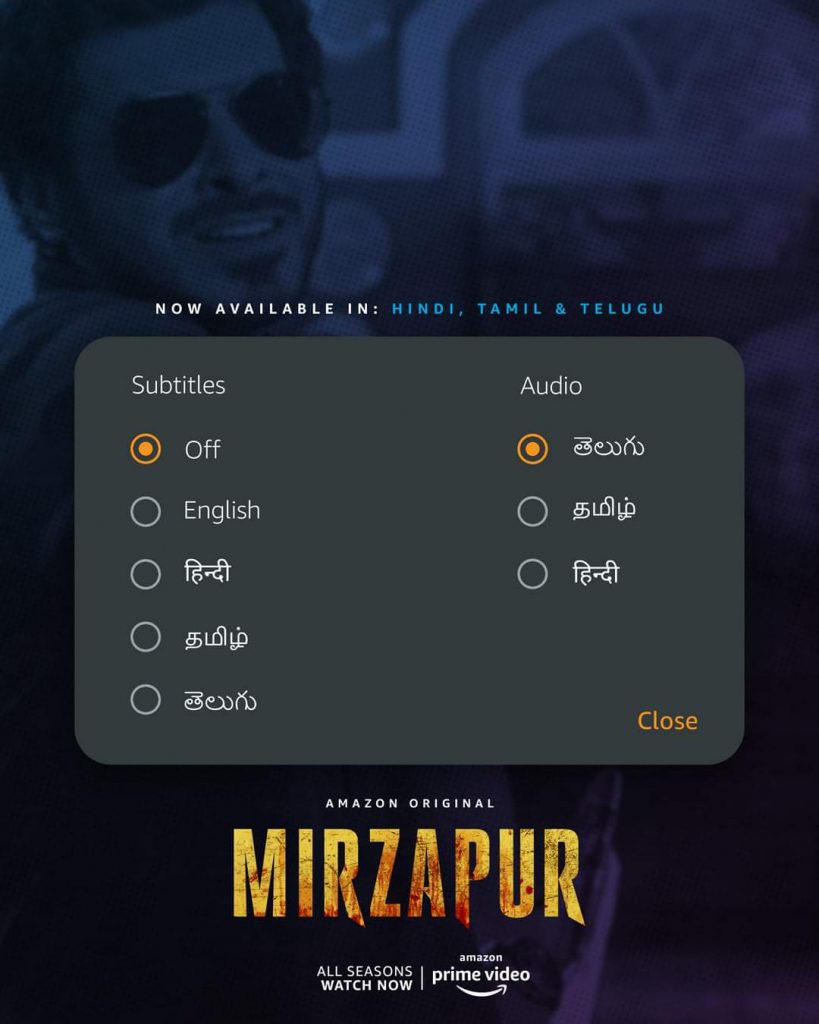 Mirzapur 2 Tamil version is pretty delayed and the majority of the fans would have watched the Hindi version. Mirzapur 2 dubs and subs in Kannadiga are not available yet. This has led to a massive uproar on internet. Read on for Mirzapur Season 2 cast, plot, streaming date details.
Mirzapur Season 2
Mirzapur is a Hindi-language Indian crime-thriller web series produced by Excel Entertainment. It revolves around Kaleen Bhaiya (Pankaj Tripathi), a fictional mafia lord in Mirzapur, and his family members. Season 1 was thrilling, violent, and full of twists and murders.
Mirzapur Season 2 Cast
The season two we will see Guddu Pandit (Ali Fazal), Munna Tripathi (Divyendu Sharma), Beena Tripathi (Rasika Dugal), Golu Gupta (Shweta Tripathi), Satyanand Tripathi (Kulbhushan Kharbanda), Dimpy Pandit (Harshita Gaur), Sharad Shukla (Anjum Sharma) and Maqbool Bhai (Shaji Chaudhary).
Mirzapur 2 Plot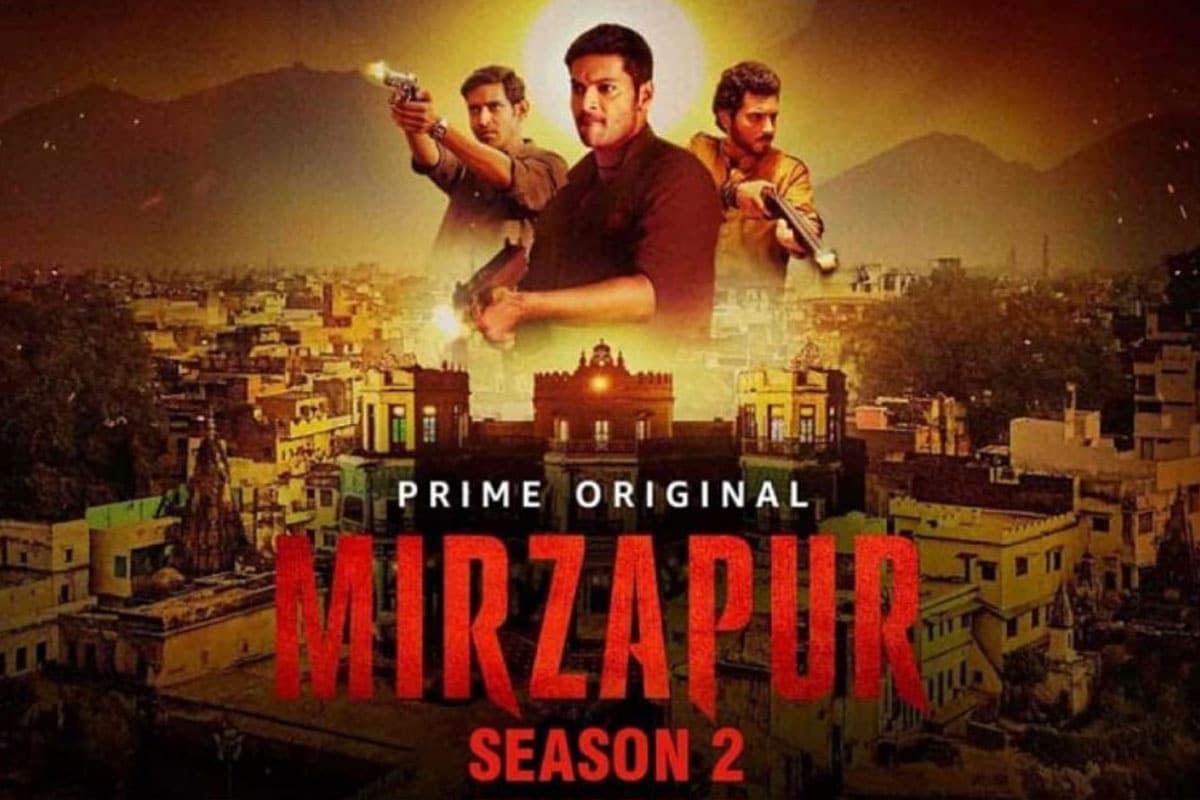 Before watching the trailer, it is not possible to predict in which direction the show goes. From a short teaser that was released early this year, one thing is sure that season two will be more violent and all about vengeance.
The teaser featured two funeral pyres. It is narrated by Akhandanand' Kaleen Bhaiya' Tripathi (Pankaj Tripathi), who states: "Jo aaya hai, vo jaayega bhi, bas marzi hamaari hogi [Those who come, will go as well, but it will be on our terms]."
In the second season, Guddu may create problems or might even kill Munna Bhaiya and Kaleen Bhaiya to take revenge for his brother's life. Guddu may get help from many other characters in doing so as everyone has suffered somewhere due to Kaleen Bhaiya and Munna Bhaiya.
Mirzapur Season 2 Release Date
According to the latest reports, Mirzapur Season 2 release date has been released on 23 October 2020. Watch the Mirzapur 2 trailer. Nine episodes in season 2, just like the previous season have been released.
Other Details About Mirzapur
Genre: Adult, Thriller, Drama
Language: Hindi
Directors: Karan Anshuman and Gurmeet Singh
Total Seasons: 3 (expected)
Producer: Farhan Akhtar
Production Company: Excel Entertainment
Where To Watch: Amazon Prime Video
Mirzapur currently enjoys ratings of 8.5/10 with 24K+ votes on IMDb and 95% on Google reviews.
We hope this article was helpful to you. Stay tuned to Phones Wiki for all the latest updates on trending technology, OTT platforms, movies, gaming, anime, mobiles, and much more.