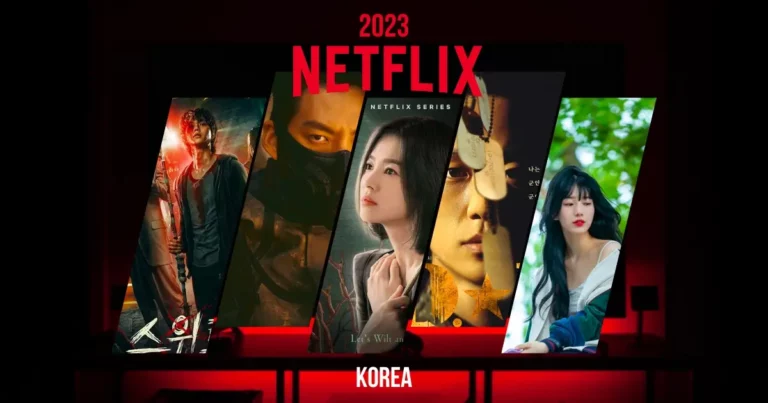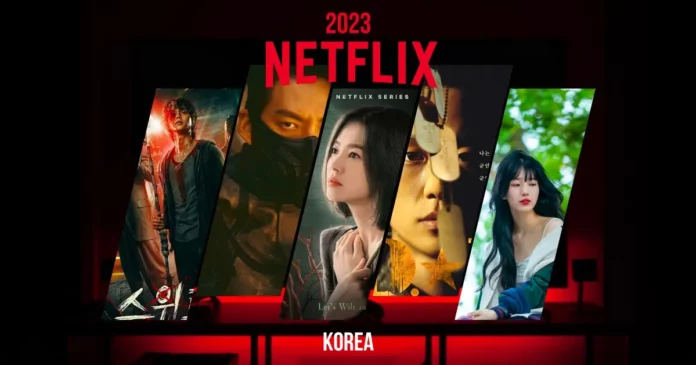 In recent years, the world of Kdramas has captivated audiences worldwide with its diverse range of stories and characters. As we look ahead to KDrama to Watch in 2023 and beyond, there is no shortage of excitement as new series, long-awaited sequels, and popular favorites continue to dominate the streaming landscape.
In 2022, we witnessed a wave of hit Korean dramas that captivated viewers globally. Shows like "All of Us Are Dead," "Extraordinary Attorney Woo," "The Glory Part 1," "Pachinko," "Little Women," and "Alchemy of Souls" took the world by storm. The first quarter of 2023 also brought us incredible K-dramas like "The Glory Part 2," "Payback," and "Black Knight," leaving fans hungry for more.
Looking ahead, the most anticipated Korean dramas of 2023 are a mix of fresh releases and adaptations of popular webtoons. Additionally, several successful shows from the past few years are set to receive second seasons in late 2023 and 2024, much to the delight of their dedicated fan base.
Netflix, known for its extensive K-drama library, has already treated viewers to a great lineup this year. From the intense drama and social commentary of "The Glory" to the dystopian world of delivery men in "Black Knight," the adorable mother-son duo in the slice-of-life drama "The Good Bad Mother," and the beloved fake-dating trope in the romantic comedy "Love to Hate You," Netflix has offered a variety of genres to suit every taste.
But the excitement doesn't end there. Netflix has an impressive lineup of KDrama to Watch still in the works. While specific release dates and availability on platforms may vary, here are some of the highly anticipated KDrama to Watch in upcoming months:
List of Exciting KDrama to Watch in July-December 2023
Make your 5 months and beyond of 2023 binge special by keeping the curated KDrama List 2023 handy.
D.P. Dog Day season 2 – 28th July 2023
The highly acclaimed KDrama to Watch "D.P. Dog Day" made its debut on Netflix on August 27, 2022. Starring Jung Hae-in as An Joon-ho and Koo Kyo-hwan as Han Ho-yeul, the series delved into strong political commentary and delivered intense action sequences. In season 1, Joon-ho and Ho-yeul embarked on a mission to apprehend army deserters, only to discover that the situation was far more complex than they initially thought. They grappled with the challenges of following orders and questioning their own beliefs.
The first season of "D.P. Dog Day" concluded on a gripping cliffhanger, hinting at the possibility of one of the main characters becoming a deserter themselves. Thankfully, fans will have the opportunity to witness the continuation of this compelling story, as "D.P. Dog Day" season 2 is set to release on Netflix in 2023.
As the story unfolds, audiences can anticipate further exploration of the complex themes and character development that made the first season so captivating. The series has garnered widespread acclaim for its thought-provoking narrative and the exceptional performances of its cast.
With the release of "D.P. Dog Day" season 2, viewers can expect another thrilling and emotionally charged installment, delving deeper into the moral dilemmas faced by Joon-ho and Ho-yeul. The series promises to keep audiences on the edge of their seats, eagerly following the characters' journeys and the consequences of their actions.
As the release date for season 2 draws near, fans of "D.P. Dog Day" can look forward to immersing themselves in a thought-provoking and action-packed continuation of this highly regarded K-drama.
The Uncanny Counter Season 2- 29th July 2023
Get ready for the highly anticipated return of "The Uncanny Counter" as it unveils its second season, titled "Counter Punch." Exclusive to Netflix, the new season will kick off on July 29, 2023, continuing the thrilling journey of the supernatural Counters. This season marks a transition from the Korean cable network OCN to tvN, bringing with it a slightly shorter run of twelve episodes instead of sixteen.
While the reduction in the number of episodes may be disappointing for fans, it's worth noting that tvN is well-known for its 12-episode format, which allows for a tightly woven and focused narrative. Each episode of "Counter Punch" will offer approximately 70 minutes of gripping storytelling, ensuring that viewers are fully immersed in the supernatural world of the Counters.
Fans can look forward to new episodes airing every Saturday and Sunday for six weeks, building anticipation and suspense as the story unfolds. The season will culminate in the finale on Sunday, September 3, 2023, promising an exciting and satisfying conclusion to this chapter of the series.
As "The Uncanny Counter" transitions to tvN and delivers its second season, viewers can expect the same mix of supernatural elements, thrilling action, and heartfelt character moments that made the first season a hit. The Counters will continue their battle against evil spirits, pushing the boundaries of their abilities while facing personal and moral dilemmas along the way.
With its immersive storytelling and captivating performances, "Counter Punch" is set to captivate fans and draw new viewers into the supernatural world of "The Uncanny Counter." As each episode unfolds, audiences can expect to be on the edge of their seats, eagerly awaiting the next twist and turn in the lives of these extraordinary heroes.
My Lovely Liar- 31st July 2023
In the compelling KDrama to Watch, Mok Sol-Hee, portrayed by Kim So-Hyun, possesses a unique and burdensome ability – the power to discern whether people are lying or telling the truth. Rather than viewing this ability as a gift, she considers it a curse, as it prevents her from placing trust in anyone. Mok Sol-Hee's constant skepticism and inability to rely on others isolate her from the world.
However, her life takes an unexpected turn when she becomes entangled with a murder suspect named Minhyun, played by an undisclosed actor. Despite his claims of innocence, nobody believes him. Mok Sol-Hee, driven by her own experiences of being misunderstood and judged, decides to delve deeper into the case. Drawn together by their shared sense of mistrust, the duo embarks on a quest to uncover the truth and clear Minhyun's name.
This intriguing premise sets the stage for a story filled with mystery, suspense, and emotional depth. As Mok Sol-Hee and Minhyun navigate their intertwined paths, they are confronted with a web of secrets, hidden agendas, and unexpected revelations. The journey they undertake not only challenges their own perceptions but also forces them to confront their own vulnerabilities and the true nature of trust.
As viewers immerse themselves in this enthralling narrative, they can expect a captivating blend of crime-solving, character development, and the exploration of human nature. With Kim So-Hyun's talent and the compelling dynamic between her character and Minhyun, the story promises to deliver suspense and emotional resonance that will keep audiences invested until the truth is finally unveiled.
Prepare to embark on a thrilling and emotionally charged journey as Mok Sol-Hee and Minhyun navigate a world filled with doubt, suspicion, and the quest for justice.
Moving – 4th August 2023
"Moving" is on the list of KDrama to Watch and is based on a webtoon of the same name. The story revolves around three teenage high school students who inherit superpowers from their parents. As they navigate their newfound abilities, their parents strive to protect them from being exploited by others.
The drama features a confirmed cast, including Ryu Seung-Ryong as Jang Joo-Won, Han Hyo-Joo as Lee Mi-Yeon, Zo In-Sung as Kim Du-Sik, Kim Sung-Kyun as Lee Jae-Man, Cha Tae-Hyun as Jeon Gye-Do, and Ryoo Seung-Bum as Frank. Directed by Park In-Je and written by Kang Full, "Moving" promises an exciting blend of fantasy and drama.
The series is set to premiere on Disney Plus and Netflix in 2023. The release date is scheduled for August 4, 2023, with the first episode airing at 12:00 AM (KST) / 8:00 PM (PKT). "Moving" will consist of 20 episodes, offering viewers an extensive storyline to delve into.
While specific details about where to watch the drama with English subtitles may vary, it is advised to check platforms such as Amazon Prime Video or the official networks of Disney Plus and Netflix for availability and broadcasting information.
Arthdal Chronicles Season 2– 9th September 2023
Arthdal Chronicles, which first aired in 2019 on tvN, captivated K-drama enthusiasts with its intricate world-building and captivating mythology. Set in the fictional land of Arth during the Bronze Age, the series left viewers yearning for more, eagerly anticipating news of a second season. Their patience was rewarded when tvN announced the arrival of Arthdal Chronicles Season 2 titled Arthdal Chronicles: The Sword of Aramoon in February 2020, promising an even more thrilling adventure under the title "Aramun's Sword: Arthdal Chronicles."
However, the production of Aramun's Sword: Arthdal Chronicles faced significant delays and challenges due to the ongoing pandemic, resulting in the postponement of its release. Despite these obstacles, the production company announced in April their intention to resume preparations for the show. Finally, in August 2022, filming for Arthdal Chronicles Season 2 commenced, marking the much-anticipated continuation of the series.
Arthdal Chronicles has garnered acclaim for its captivating narratives, delving into the fateful stories of legendary heroes within the ancient land of Arth. The initial broadcast of the series in 2019 featured a star-studded cast including Jang Dong Gun, Song Joong Ki, Kim Ji Won, Kim Ok Vin, and more, who brought the characters to life and added depth to the expansive storyline.
With its breathtaking world-building and compelling characters, Arthdal Chronicles has carved a unique place in the hearts of viewers. As the second season, Aramun's Sword: Arthdal Chronicles, takes flight, fans can anticipate further exploration of the complex dynamics, political intrigue, and heroic journeys that made the series so beloved.
While specific details about the plot and release date of Aramun's Sword: Arthdal Chronicles have yet to be announced, the revival of production signifies the commitment to delivering a captivating continuation of this epic tale. Fans can look forward to immersing themselves once again in the rich and immersive world of Arthdal Chronicles.
All of Us Are Dead Season 2 – October- December 2023 or Early 2024
The thrilling and suspenseful K-drama "All of Us Are Dead" captivated audiences when its first season premiered on Netflix on January 28, 2022. Set primarily within the confines of a school, the series unfolded a gripping zombie story that kept viewers on the edge of their seats. As the outbreak of the undead ravaged the school, the characters were faced with the daunting task of surviving both the relentless zombies and treacherous fellow survivors.
With its simple yet captivating narrative, "All of Us Are Dead" introduced a diverse cast of characters who navigated the harrowing challenges of the apocalypse. The first season left viewers on a major cliffhanger, building anticipation for what's to come in season 2.
Fortunately, on June 6, 2022, Netflix announced that "All of Us Are Dead" would be returning for a second season. While an official release date has not been revealed, fans can expect the continuation of the story that left them yearning for more. The characters Su-hyeok (played by Park Solomon), On-jo (played by Park Ji-hoo), and Nam-ra (played by Cho Yi-hyun) are anticipated to return, continuing their struggle for survival in a world overrun by the undead.
As viewers eagerly await the release of All of Us Are Dead season 2, they can look forward to the unraveling of the story's mysteries, the further development of the characters, and the intensification of the zombie-infested world. With the groundwork laid by the first season, the second season promises to deliver more thrilling and heart-pounding moments that will keep fans eagerly engaged.
Gyeongseong Creatures – December 22nd, 2023 (rumored)
In the realm of upcoming Kdramas list, one that holds immense promise is "Gyeongseong Creature." Set in the pivotal year of 1945, this period piece captures a significant moment in Korean history. The show is poised to offer a unique blend of genres, combining elements of creature thriller, horror, and a heartfelt love story.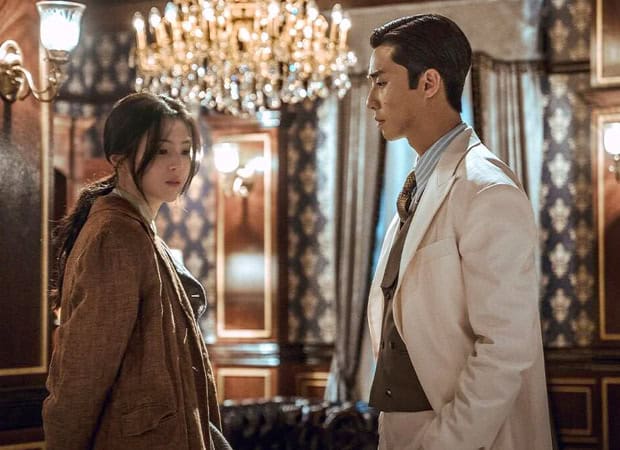 At the core of "Gyeongseong Creature" is a young couple who find themselves entangled in a daunting and mysterious encounter with a monstrous creature. However, as the plot unfolds, they come to realize that the origins of this creature may be more closely tied to humanity than they initially believed.
The fusion of horror and romance within "Gyeongseong Creature" sets the stage for an intriguing narrative that keeps viewers on the edge of their seats. With its captivating premise and potential for delivering a gripping storyline, this K-drama has all the makings of becoming one of the standout shows of 2023.
While a specific Gyeongseong Creature release date and trailer have yet to be unveiled, fans can anticipate its arrival on Netflix in late 2023. The series features acclaimed actor Park Seo-joon, known for his upcoming role in the Marvel Cinematic Universe as Yan D'Aladna in "The Marvels." Joining him is the talented Han So-hee, recognized for her performance in "Money Flower."
As the anticipation for "Gyeongseong Creature" builds, fans of K-dramas can eagerly look forward to immersing themselves in this enthralling tale that combines history, mystery, and the complexities of the human heart.
Sweet Home Season 2– October- December 2023
After an eagerly awaited three-year wait, fans of the hit series "Sweet Home" will be thrilled to know that "Sweet Home" season 2 is set to arrive on Netflix in 2023. The first season of "Sweet Home" premiered on December 18, 2020, introducing viewers to the story of Cha Hyun-su, portrayed by Song Kang, in a post-apocalyptic world where people transform into terrifying monsters.
Combining elements of zombie tropes with monster movies, "Sweet Home" struck a chord with audiences, becoming an instant hit. Its success quickly led to the renewal of the series for not just one, but two more seasons, ensuring a continuation of the thrilling narrative. While "Sweet Home" is based on a webtoon, the show has made notable changes to the source material, offering fresh surprises and adaptations for fans of both the original webtoon and the series.
The release of "Sweet Home" season 1 shattered records for Korean shows on Netflix, solidifying its place as a highly anticipated and widely appreciated series. As the anticipation for "Sweet Home" season 2 continues to build, fans can expect a continuation of the intense and immersive story that left them eagerly awaiting the next chapter.
With the return of familiar characters and the promise of new developments, "Sweet Home" season 2 is poised to deliver more captivating and heart-pounding moments. As the series expands on its post-apocalyptic world and delves deeper into the characters' struggles and survival, viewers can anticipate an elevated viewing experience that will satisfy their craving for thrilling storytelling.
The wait for one of the most anticipated KDrama to Watch Sweet Home season 2 is almost over, and fans can look forward to reentering the monstrous world of Cha Hyun-su and witnessing the continuation of this highly acclaimed and much-loved series.
The renewal of the series for a third season by Netflix is undoubtedly exciting, ensuring that the story will continue beyond the upcoming second season. The announcement of the season 3 renewal alongside the second season indicates the streaming platform's confidence in the show's success and popularity.
The fact that Netflix renewed "Sweet Home" for two seasons simultaneously bodes well for fans, as it suggests a more streamlined release schedule. With the renewal for two seasons at once, the waiting time between seasons may be significantly reduced compared to the gap between seasons 1 and 2. This news brings optimism that viewers won't have to endure another prolonged hiatus before diving into the next chapter of the series.
The decision to renew "Sweet Home" for a third season is not only a win for fans but also a testament to the show's impact and appeal. It highlights Netflix's commitment to delivering more of the captivating and thrilling storytelling that has captivated audiences around the world.
While the exact release dates for seasons 2 and 3 are yet to be announced, this exciting news allows fans to look forward to an extended journey within the world of "Sweet Home." As the series expands, new horrors and challenges are likely to await the characters, promising further suspense and excitement for viewers.
With the assurance of a third season, fans can anticipate an ongoing and immersive narrative that will keep them engaged and eagerly awaiting each new installment. The future looks bright for "Sweet Home" as it continues to captivate audiences and explore the depths of its thrilling post-apocalyptic world.
The Worst of Evils – July-September 2023
Prepare for an adrenaline-fueled crime drama set in the treacherous world of drug lords with "The Worst of Evils." This highly anticipated series promises high stakes, intense action, and a gripping storyline. Ji Chang-wook, known for his roles in "Backstreet Rookie" and "K2," takes on the role of detective Park Joon-mo, a determined investigator who embarks on a perilous mission to infiltrate a vast criminal organization spanning multiple countries.
Joining Ji Chang-wook is Im Se-mi, recognized for her performance in "True Beauty," portraying the character of Yoo Ui-jung. As Joon-mo's wife and police partner, Ui-jung is also involved in the same undercover operation. Their shared mission and the secrets they keep will test their relationship and loyalty to one another, evoking shades of the dynamic seen in "Mr. and Mrs. Smith."
"The Worst of Evils" presents a thrilling narrative that explores the complexities of love, trust, and betrayal amidst a dangerous criminal underworld. As the tension rises and the stakes escalate, viewers will be on the edge of their seats, eagerly following the twists and turns of this captivating thriller.
Adding to the excitement, "The Worst of Evils" will be available for streaming in the United States exclusively on Disney+. With its anticipated late 2023 premiere, fans can look forward to immersing themselves in this enthralling crime drama that showcases the talents of Ji Chang-wook and Im Se-mi in a dynamic and suspenseful storyline.
Squid Game Season 2 – October- December 2023 or Early 2024
The overwhelming success of Squid Game Season 1 virtually guaranteed that a sequel or spinoff would follow. While the first season presented a self-contained story, with the exception of Gi-hun's final scene, the show's immense popularity made a continuation almost inevitable. To put it into perspective, "Squid Game" season 1 became Netflix's most-watched show of all time within a mere 12 days.
On June 12, 2022, Netflix officially announced that Squid Game season 2 was in development. This revelation brought excitement and anticipation among fans who were hungry for more of the gripping and intense narrative. Although a specific release date for season 2 has yet to be announced, filming for the next chapter of Gi-hun's story is set to commence in the summer of 2023.
As the cameras start rolling, viewers can expect the continuation of the captivating world established in the first season. The fate of Gi-hun and other characters will be further explored, and new challenges and mysteries may emerge. The success of the initial season has undoubtedly set high expectations for season 2, and fans eagerly await the next installment of this globally acclaimed K-drama phenomenon.
While an official release date for "Squid Game" season 2 has yet to be announced, considering the timeline and production schedules, a late 2024 release is a possibility. As the story of "Squid Game" revolves around a high-stakes battle royale where only one participant emerges victorious, it is expected that most of the cast from season 1 will not return for season 2.
However, fans can rejoice as the protagonist, Gi-hun (played by Lee Jung-jae), and the enigmatic Front Man (played by Lee Byung-hun) are confirmed to reprise their roles in "Squid Game" season 2. Their involvement suggests a continuation of the narrative, with Gi-hun now seeking to dismantle the entire operation behind the deadly games.
The official announcement for "Squid Game" season 2 promises a "whole new round" of deadly games, implying that there will be another iteration of the competition. As the story progresses, viewers can expect a distinct and unique storyline that differentiates itself from the first season. Gi-hun's newfound mission to dismantle the operation adds a compelling twist to the narrative, raising the stakes and potentially uncovering deeper secrets behind the deadly games.
With a "whole new round" of games and Gi-hun's drive to bring down the operation, "Squid Game" season 2 is poised to offer a fresh and thrilling storyline that keeps audiences on the edge of their seats. As production continues, fans eagerly anticipate the release of Squid Game season 2, eagerly awaiting the next chapter in this globally acclaimed series.
Diva of the Deserted Island – 21st October 2023
"Diva of the Deserted Island" tells the story of Mok Ha, a young girl with dreams of becoming a singer. However, her life takes an unexpected turn when she mysteriously disappears during her school years. Stranded and alone, she miraculously manages to survive on a deserted island for an astonishing 15 years.
Eventually, Mok Ha is rescued from her isolated existence, but her reintegration into society proves to be challenging. She struggles to adapt to the bustling city life and the presence of other people after spending such a long time in solitude. The stark contrast between her years of self-reliance on the deserted island and the complexities of urban life creates a stark juxtaposition as she navigates her way through the challenges of readjustment.
"Diva of the Deserted Island" presents a unique exploration of Mok Ha's journey as she attempts to find her place in the world she once knew. The series delves into the themes of isolation, resilience, and the human spirit's capacity for survival. As Mok Ha grapples with the effects of her prolonged solitude, viewers are taken on a poignant and introspective narrative that explores the depths of her character and the complexities of human connection.
Daily Dose of Sunshine- 31st October 2023
"Daily Dose of Sunshine" (정신병동에도 아침이 와요) is an upcoming KDrama to Watch that will be available for streaming on Netflix. The series features a talented cast, including Park Bo-Young as Jung Da Eun, Yeon Woo-Jin as Dong Go Yoon, Jang Dong-Yoon as Song Yu Chan, and Lee Jung-Eun as Song Hyo Jin, who will play the main roles.
Directed by Lee Jae-Kyoo and written by Lee Nam-Kyu, "Daily Dose of Sunshine" is set to deliver a heartfelt and engaging storyline. While specific details about the plot have not been provided, the title suggests a focus on bringing light and hope to unexpected places, possibly including a mental health ward.
As for the release date, it is expected that "Daily Dose of Sunshine" will premiere on October 31, 2023, on Netflix. However, it's always recommended to check official sources or Netflix for the most accurate and up-to-date information regarding the release date and availability of the drama.
Vigilante- November 2023
"Vigilante" is an upcoming KDrama to Watch based on a popular webtoon of the same name, written by CRG and illustrated by Kim Gyu Sam. While no trailer or teaser has been released yet, we can gather a clear understanding of the storyline from the existing coverage of the webtoon.
The series follows Kim Ji Yong, portrayed by Nam Joo Hyuk, a dedicated police academy student who strives to uphold the law while adhering to the rules. However, when night falls, he transforms into a vigilante, donning a hood to eradicate criminals who might otherwise harm others if left unchecked. Motivated by the murder of his mother at the hands of a local mobster during his childhood, he is determined to prevent similar crimes from occurring in his city.
As Kim Ji Yong balances his role as a cop, dealing with victims on a daily basis, he also takes on the responsibility of punishing criminals, setting aside his kindness to maintain justice. However, as the lines between good and evil blur, he faces the challenge of maintaining his moral compass. Additionally, the question arises as to whether he can keep his vigilante identity concealed indefinitely.
"Vigilante" offers a dark and intriguing narrative that deviates from the lightheartedness typically found in romantic dramas. With a focus on crime-fighting and moral dilemmas, the series promises a compelling storyline. Fans are curious to see if Disney+, known for its successful adaptations of webtoons into live-action projects like "Connect" and "Grid," can deliver another hit with "Vigilante."
While the upcoming Korean drama may explore darker themes, it presents an opportunity for audiences to experience a different side of storytelling. As viewers, we can anticipate a gripping and thought-provoking series that challenges our perceptions of justice and morality. It will stream on Disney+
A Time Called You – July-September 2023 (Rumored)
Prepare to be swept away by the enchanting fusion of time travel and a heartfelt love story in the upcoming KDrama to Watch, "A Time Called You." This captivating series follows the journey of a woman who finds herself transported back to the year 1998. There, she encounters a man who bears an uncanny resemblance to her deceased boyfriend, who tragically passed away less than a year prior.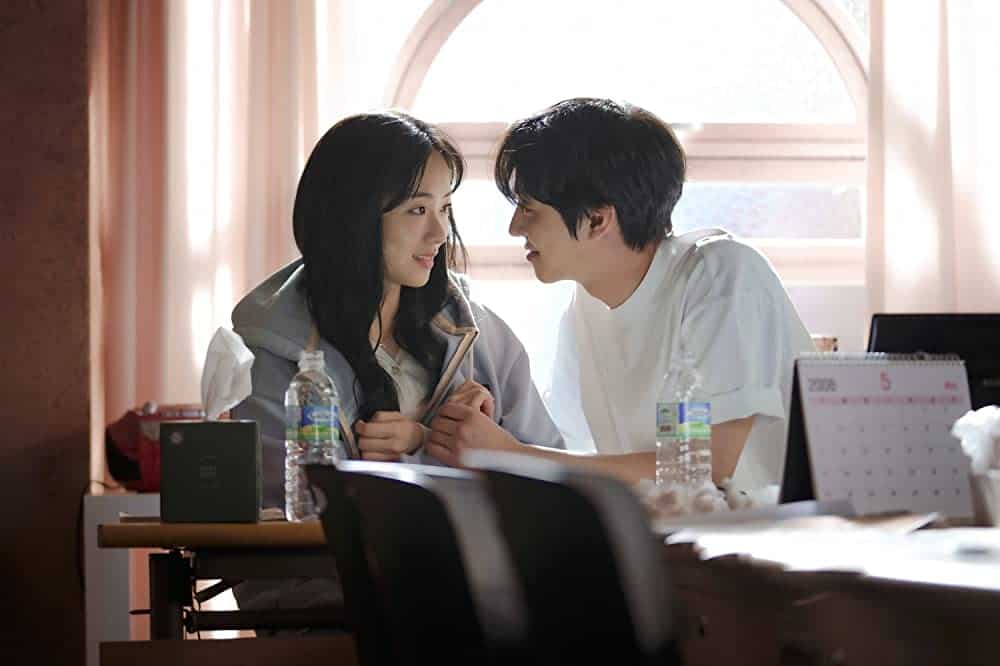 "A Time Called You" serves as a remake of the 2019 Taiwanese TV show "Someday or One Day," which was originally based on a Taiwanese book of the same name. The Korean adaptation promises to deliver its own unique interpretation of the story, blending elements of romance, fantasy, and nostalgia.
Leading the cast of "A Time Called You" is the talented Ahn Hyo-seop, known for his roles in "Business Proposal" and "Abyss," portraying the character of Si-heon. Opposite him is Jeon Yeo-been, celebrated for her performances in "Vincenzo" and "Anomalia," taking on the role of Jun-hee. The chemistry between these two actors is sure to bring the characters' emotions and relationships to life onscreen.
While the exact release date of "A Time Called You" is yet to be announced, viewers can anticipate its premiere on Netflix in 2023. As of the current information available, an official release date for "A Time Called You" has not been announced. While initial expectations pointed towards a release in 2023, it appears that the K-drama's arrival has been delayed, and we now anticipate its premiere in the third quarter of the year, between July and September.
As the series unfolds, it will take audiences on a captivating journey through time, exploring themes of love, loss, and the delicate threads that connect us across different eras.
With its intriguing premise and talented cast, "A Time Called You" promises to be a must-watch K-drama that will leave viewers yearning for more. Prepare to be transported to a world where love defies the boundaries of time, and the past intertwines with the present in unexpected and poignant ways.
Song of the Bandits- July-September 2023 (Rumored)
Get ready to be transported to the early 20th century with the period drama "Song of the Bandits." Against the backdrop of Japanese rule over Korea, this action-packed series immerses viewers in a tale of survival and camaraderie. Set in the region of Gando, the story revolves around a diverse group of bandits who find themselves brought together by fate.
In the lawless city of Gando, these bandits, each hailing from different backgrounds, must navigate treacherous terrain and face formidable challenges. As they strive to protect the ones they hold dear, they discover the true meaning of loyalty and sacrifice in the face of oppression.
"Song of the Bandits" boasts an impressive ensemble cast, featuring Kim Nam-gil, known for his roles in "Island" and "Through the Darkness," alongside Yoo Jae-myung, acclaimed for his performances in "Vincenzo" and "The Beast." Joining them is Seohyun, recognized for her work in "Private Life" and "Jinxed at First." Together, this talented cast brings depth and nuance to their characters, elevating the gripping narrative of the series.
Fans of historical dramas and action-packed storytelling can look forward to the latter half of 2023, as "Song of the Bandits" premieres exclusively on Netflix. With its immersive setting, ensemble cast, and compelling tale of resilience and defiance, this period drama promises an enthralling viewing experience that will keep audiences eagerly awaiting each new episode.
As we eagerly await the release of these and many other upcoming KDrama to Watch, it's clear that the Korean drama industry continues to push boundaries and captivate audiences with its compelling narratives and talented actors. Whether you're a fan of romance, suspense, or fantasy, there's something exciting on the horizon for every K-drama enthusiast.