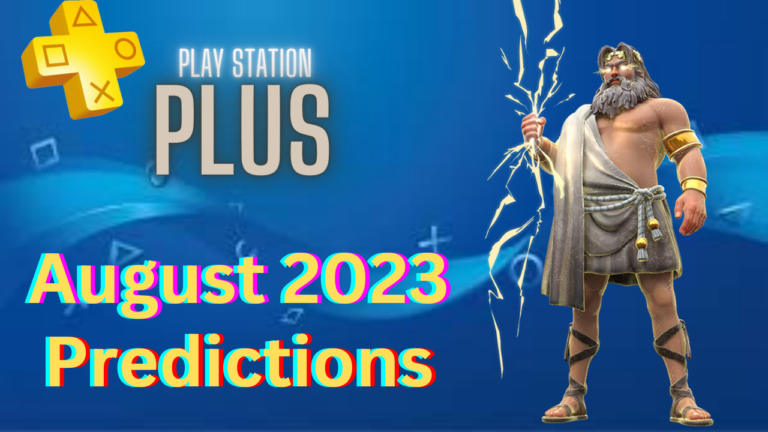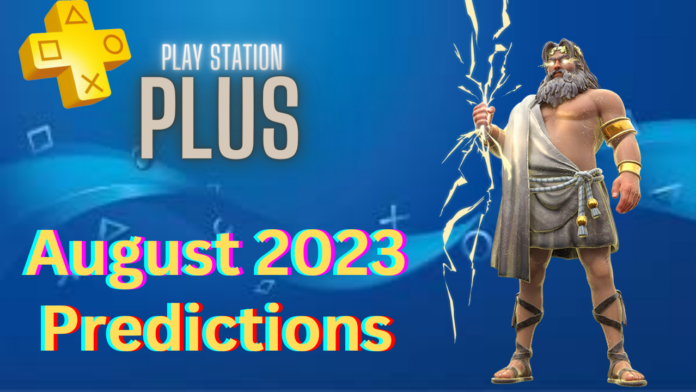 Calling all PlayStation Plus subscribers! Get ready to level up your gaming experience with an incredible array of free games for PS Plus Free Games August 2023. Adding these games to your library is a breeze, and we're here to guide you through the process. Brace yourself for an adventure like no other as we show you how to access a treasure trove of gaming goodness at no extra cost. It's time to dive into a world of excitement, entertainment, and endless possibilities. So, fasten your seatbelts and get ready to explore the realm of free games as we unravel the secrets of adding PS Plus games for free in August 2023!
PS Plus Free Games August 2023 Release Date and Times
Mark your calendars! The highly anticipated announcement for the PS Plus August 2023 games is just around the corner, set to take place on Wednesday, July 26, 2023. This exciting announcement will unveil the lineup of PS Plus free games that subscribers can look forward to for the upcoming month. The anticipation will reach its peak as gamers eagerly await the unveiling of the titles they can add to their collection.
For Extra and Premium additions, the unveiling typically takes place in the middle of the month. This is also when the games are released to PS Plus members. Keep an eye out for these announcements to stay updated on the latest additions to the service.
On the basis of Sony's consistent pattern for revealing the free PS Plus games, which typically takes place on the last Wednesday of each month at 8:30 AM PST / 11:30 AM EST / 4:30 PM BST / 5:30 PM CEST.
On the basis of this, the announcement for PS Plus August 2023 release date will come on Wednesday, 28th June at 8:30 AM PST / 11:30 AM EST / 4:30 PM BST.
Once the announcement is made, the countdown begins. On Tuesday, August 1, 2023, subscribers will be able to dive into the world of these new games as they become available for download. This date marks the start of an exciting month filled with immersive experiences, thrilling adventures, and unforgettable gaming moments.
In the meantime, PS Plus subscribers still have the opportunity to grab the free games for July 2023.
PlayStation Plus Essential subscribers can enjoy Call of Duty: Black Ops Cold War, Alan Wake Remastered, and Endling: Extinction is Forever as their PS Plus free games for July. Players can download and play these games starting from Tuesday, July 4
These games seem to offer a variety of genres and gameplay styles, promising hours of entertainment for PS Plus members in July 2023.
Prepare your consoles, clear some space on your hard drive, and get ready to explore the latest additions to the PS Plus lineup. With each passing day, the excitement grows as subscribers eagerly await the moment they can claim their free games and embark on new gaming journeys.
Potential Delay in Announcement of PS Plus Free Games August 2023
While the release pattern for the PS Plus monthly games is typically consistent, it's important to acknowledge that there is always a possibility of a delayed announcement. Various factors, such as contractual agreements or unforeseen circumstances, can influence the timing of the announcement.
Sony understands the anticipation and excitement surrounding the monthly games and strives to provide a smooth experience for subscribers. As a result, they aim to align the announcement with the first Tuesday of the month, ensuring that players have a clear timeframe for when they can expect to receive the news about the PS Plus August 2023 games.
However, it's worth noting that despite Sony's efforts, unexpected events or agreements may cause slight delays. In such cases, Sony will communicate any changes to the release schedule through official channels, ensuring that subscribers are informed and updated promptly.
PS Plus Free Games August 2023 Speculations and Leaks
While it's too early to know the exact lineup of free games for PlayStation Plus in August, let's take a look back at previous August releases to get an idea of what we might expect.
Fortunately, previous August lineups have featured some outstanding titles. In 2020, Fall Guys took the gaming world by storm with its addictive and unique battle royale experience. The remastered campaign of Call of Duty: Modern Warfare 2 also impressed players, considered one of the best single-player FPS campaigns.
In 2022, the lineup included Tony Hawk's Pro Skater 1+2 Remastered, Little Nightmares, and Yakuza: Like a Dragon, further showcasing the quality of games in August.
While PlayStation Plus doesn't follow a strict pattern, it's possible to speculate PS Plus August 2023 on potential choices. Based on the past inclusion of indie, AAA, and unexpected titles, it could be exciting to see games like Oxenfree, Immortals: Fenyx Rising, or LEGO Star Wars: The Skywalker Saga in the August lineup.
Oxenfree – Oxenfree is a critically acclaimed indie game that offers a unique narrative-driven experience. The game follows a group of friends who accidentally open a supernatural rift while exploring an abandoned island. Players make choices that impact the story and dialogue, unraveling the mysteries of the island and its ghostly inhabitants.
With its atmospheric setting, intriguing story, and innovative dialogue system, Oxenfree has garnered praise for its immersive and thought-provoking gameplay. While I don't have information about its availability in PlayStation Plus for a specific month, it would be a welcome addition to the lineup for fans of indie titles and narrative-driven experiences.
Immortals Fenyx Rising – A critically acclaimed action-adventure game offering a mythological journey for players to embark on. With its captivating world and engaging gameplay, Immortals Fenyx Rising has the potential to be a standout addition to the PS Plus lineup.
LEGO Star Wars: The Skywalker Saga – LEGO Star Wars: The Skywalker Saga is an upcoming highly anticipated game that combines the beloved LEGO and Star Wars franchises. It aims to encompass all nine mainline Star Wars films, providing players with a humorous and brick-filled adventure through the iconic saga.
Featuring a vast open-world environment, players can explore various planets, engage in exciting missions, and reenact key moments from the Star Wars films using LEGO characters and their unique abilities. The game promises updated graphics, enhanced gameplay mechanics, and a comprehensive retelling of the entire Skywalker story.
FIFA 23 – While it is true that FIFA games have often been included in PlayStation Plus in the past, and FIFA 23 has been added to Game Pass, I cannot provide information about future PlayStation Plus lineups or confirm the inclusion of specific games.
SnowRunner – A unique vehicle simulation game set in challenging environments, where players navigate treacherous terrains to deliver cargo. SnowRunner's immersive gameplay and realistic physics make it a popular choice among fans of simulation games.
Season: A letter to the future – A nice bike trip with chill music and a relaxing atmosphere sounds like a delightful experience, and if Season aligns with those elements, it could certainly be a great addition to the PlayStation Plus Free Games lineup.
Lost in Random – An atmospheric action-adventure game with tactical dice battles, set in a dark and enchanting world. With its distinctive art style and compelling narrative, Lost in Random has garnered praise from both critics and players.
However, it's important to remember that this is mere speculation and the actual lineup may differ. For the most accurate and up-to-date information, I recommend checking official PlayStation announcements, the PlayStation Store, or other reliable sources as the release date approaches.
Also read: Threads App Earning – Make MONEY Fast on Instagram Threads
PS Plus Games Leaving July 2023
It's great to hear that the PlayStation Plus lineup includes some notable titles. Stray, being a day one PS Plus Extra release and gaining popularity on the service, is definitely an exciting addition. The BioShock games have also received critical acclaim, with high scores on Metacritic, further adding to the appeal of the lineup.
On the other hand, it seems that PS Plus May 2023 saw a significant number of games leaving PlayStation Plus. With over 30 titles departing, including popular games like Marvel's Spider-Man, Metro: Last Light Redux, Dreamfall Chapters, and Resident Evil, users experienced a substantial loss in their access to games during that period.
It's important to stay updated with official PlayStation announcements, the PlayStation Store, or other reliable sources for the most accurate and up-to-date information regarding games entering and leaving the PlayStation Plus service.
BioShock Remastered
BioShock 2 Remastered
BioShock Infinite Remastered
Borderlands: The Handsome Collection
Fluster Cluck
Marvel's Avengers
Raiden 5: Director's Cut
Rogue Stormers
Saints Row: Gat Out of Hell
Stray
How to add PS Plus Free Games?
If you're a PlayStation Plus subscriber, you can enjoy the benefit of receiving free games every month. Adding these games to your library is a straightforward process. Here's how you can add the free games in PS Plus Free Games August 2023:
On your PS4 or PS5 console, navigate to the home screen.
Locate and select the PlayStation Plus symbol, usually found in the top left corner of the screen.
Within the PlayStation Plus section, use the search bar to find the free game titles for the month of August 2023.
Once you've found the games, proceed to download them onto your console.
The downloaded PS Plus games will be added to your library, allowing you to access and play them for as long as you maintain an active PS Plus subscription.
It's important to note that you need to be a PlayStation Plus subscriber to access the free games each month. If you haven't subscribed yet, it is advisable to do so to take advantage of this benefit.
Additionally, stay updated by regularly checking official PlayStation sources, following PlayStation Plus on social media platforms, and keeping an eye on gaming websites for any announcements, giveaways, or promotions related to PS Plus free games.
By following these steps and staying informed, you can enjoy a growing collection of free games as part of your PS Plus subscription in August 2023.
Conclusion
In conclusion, PS Plus Free Games August 2023 is poised to deliver an exhilarating gaming extravaganza. With the official announcement just around the corner, excitement is reaching its peak. The anticipated lineup of Immortals Fenyx Rising, SnowRunner, and Lost in Random promises thrilling adventures and unforgettable experiences for players. The best part? Adding these games to your library is a breeze, granting you access to a world of excitement at no extra cost.
Get ready to embark on a month filled with gaming thrills that will leave you in awe. Stay tuned for the official announcement, claim your free games, and prepare to dive into a captivating world of gaming goodness. PS Plus August 2023 is set to deliver an exhilarating journey that will keep you on the edge of your seat. So, gear up, embrace the anticipation, and get ready to experience an epic gaming extravaganza like no other. The adventure awaits!