It's no secret that the iPhone 14 series is one of the best smartphones on the market right now. It has a state-of-the-art design made from premium materials and comes packed with powerful hardware under the hood. The device offers an immersive display, impressive battery life, and excellent camera quality.
However, there are some iPhone 14 connectivity issues you might encounter. Let's see what they are and find out if we can fix iPhone 14 connectivity issues or not.
iPhone 14 connectivity issues – Call drop, frequent dropping/missing signal and slow signal strength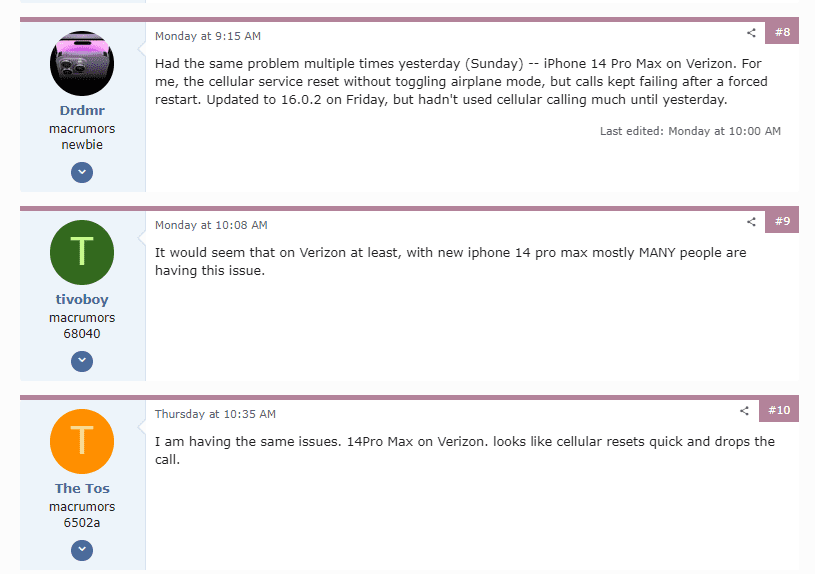 While some users have reported their calls were dropped frequently (source 1, 2), others say they experienced a missing network service issue
Surprisingly, such incidents are not limited to areas with poor 5G coverage; even in prime city locations where users literally stand in the immediate vicinity of a 5G cellular tower have struggled to get a consistent full bar 5G icon on their device screen.
Sluggish data transfer speed on 5G
The question may arise: How slow can a 5G data speed create an outrage? What about less than 1 Mbps? Yup, not a typo; you read it correctly, and here's the source. That's something pretty much unacceptable, even for a 3G connection, let alone 5G.
However, not everyone is so unlucky – some are getting around 9 Mbps speed.
But considering they are paying a premium for high-end 5G plans and using their devices in areas with excellent 5G Ultra-Wideband coverage, which theoretically should offer them even faster than the regular 5G data transfer rate, such slower-than-LTE speed can make one very frustrated.
What's more, the iPhone 14 max Pro doesn't always display the UW icon in addition to the standard 5G symbol (which ideally should be there if one is within a UW coverage area and the user subscribed to a compatible plan) on the screen.
Who is to blame for iPhone 14 connectivity issues – Apple or the Network provider?
One may assume that Apple has messed up with its elite line of iPhones this time. Well, not so fast. No matter how weird it sounds, it's Verizon that people are complaining about. Even after extensive research through Reddit and dedicated community forums like Macrumors, we rarely found instances where users whine about other networks.
So much so that people even started recommending other leading networks like AT&T and T-Mobile over Verizon to avoid this dreaded iPhone 14 Pro Max connectivity issue.
That being said, while many users from a particular US city, Chicago, found it challenging to have a decent 5G connection from Verizon, a few from the same city (possibly from the other parts of the city) swore on their superfast Verizon connectivity, which made things more confusing.
Now, although some are blaming the Snapdragon's latest X65 modem, which is responsible for network connectivity inside iPhone 14 Max Pro, it should be noted that iPhone 14 Pro also houses the same modem, and we did not find anyone who complained about that device regarding this issue. Even Samsung's flagship Android S22 sports the same chip that typically offers excellent 5G speed.
One can also find some affected users accusing the device's e-sim feature behind this issue, but that claim is yet to be verified by Apple or any other industry expert.
So, did Apple just release a lemon with its much celebrated iPhone 14 Pro max? Or is Verizon's 5G network causing an incompatibility problem with the flagship iPhone model? Nobody can tell for certain as neither Apple nor Verizon acknowledged the problem by issuing a public statement until today. Not to be worried, as we will keep you posted when we hear anything new on this front.
How to fix iPhone 14 connectivity issues?
Apple usually prefers to solve the issues internally, so ideally, we suggest you wait till the next iOS update rolls out to resolve this issue. Or, if you want to try fixing it yourself, here are some suggestions:
Restart your device –
This is a great first step before going into more complex troubleshooting.
Hold down the power button and any of the volume buttons.
Within a few seconds, the power-off slide will appear on your screen.
Now release all the buttons immediately, and slide to shut the device down.
Once powered off and the screen turns completely black, press the power button again.
Soon the Apple logo will be displayed on the device, which is when you should release the power button.
Try force restart  
If the connectivity problem still persists after restarting your device, do a "force restart" now. The force restart method is different from the regular restart process – check the following steps below:
Press both the volume up and down buttons at the same time, and release them quickly.
Now press down the power button, and make sure you don't release it until you see the Apple logo shows up on the device's screen.
Ensure the mobile data is enabled
Check the network settings in the General menu. Ensure that the cellular data is enabled – ON.
Use Airplane Mode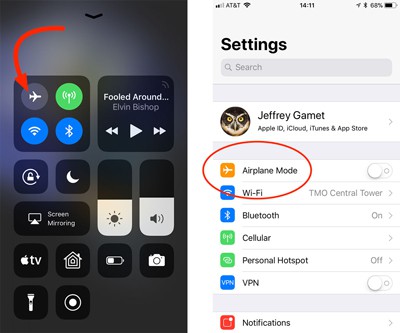 It will force the device to reconnect to your carrier's network, which might make your connectivity work again normally.
Reset your network settings
Go to Settings > General.
Then, scroll down to the bottom, and tap on Transfer or Reset iPhone.
Here you will have two options – "Reset" and "Erase All Content and settings." Choose Reset.
Now a menu will appear with multiple choices, and you need to select the second one from the top that says "Reset Network Settings."
There will be a password prompt, and then you have to confirm the network reset for the last time.
Re-provision the eSIM
Call your carrier and explain the issue you have experienced. Then ask for an eSIM re-provision, which might resolve the problem.
Reset your device
This will lead to losing all your data and setting customizations – so make sure you take a backup before attempting and choose this option only as a last resort.
Change your carrier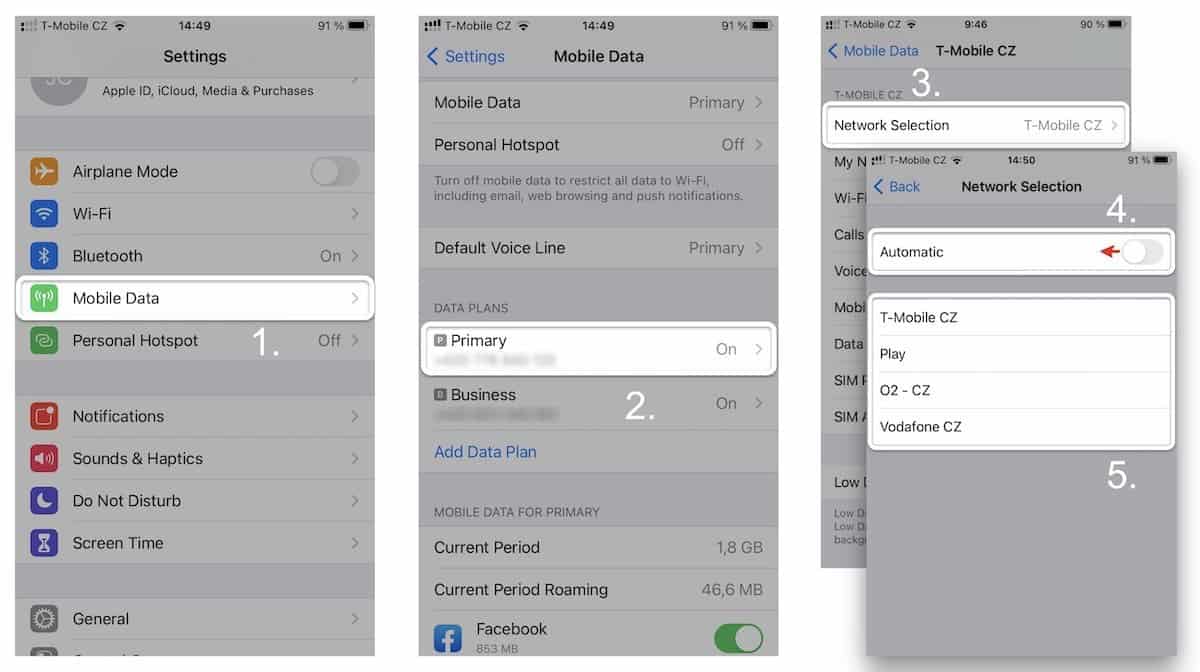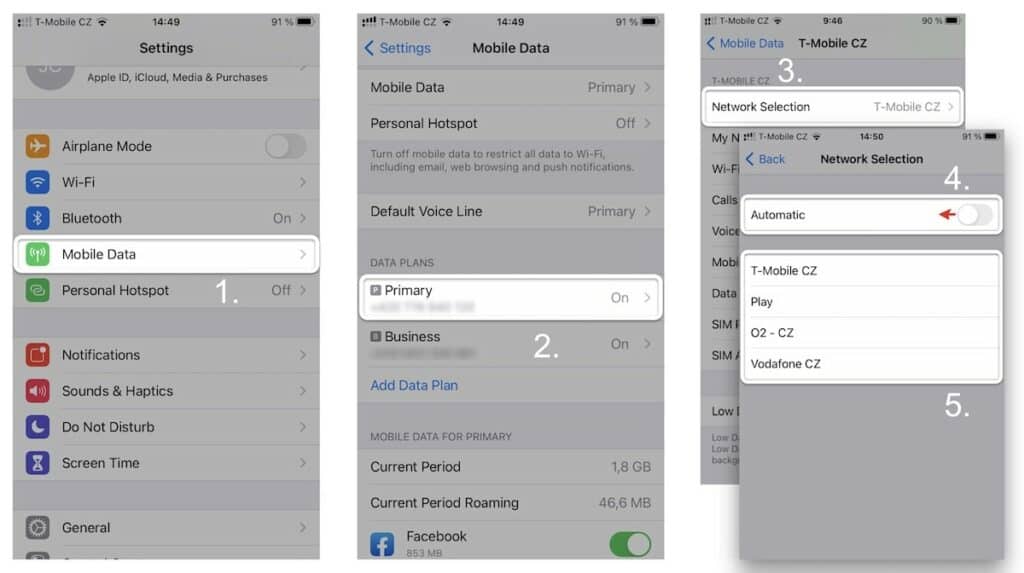 If none of these work, finally try another carrier. Since the issue is isolated to Verizon mainly, this is one of the most logical solutions. In fact, many users have reportedly changed their network provider, leading to solving the issue permanently.
The good news is you can do this without changing your number. Contact the support team of your mobile carrier for more information on the process.
Final words
Overall, the iPhone 14 connectivity issue did not affect everyone, but those who are impacted by it are definitely not happy, and it's difficult to ignore such a serious glitch.
We hope that Apple and Verizon will come up with a solution soon so that users can enjoy a seamless and uninterrupted experience with their devices.
For now, we recommend you check PhonesWiki regularly for more updates on this topic in case we find any new information.