Ahead of iOS 17's full release, one of the features that is making loud noises on the internet is the upcoming Standby Mode. More popular as iOS 17 Standby Mode, it is said to transform your iPhone into a little smart display that you can place next to your Mac, laptop, or simply at your desk while the iPhone is charging. Something is better than nothing, right?
Apple's new StandBy mode for iOS 17 turns your iPhone into a smart display when it's charging. You can view clock faces, photos, widgets, and notifications, all in full screen. StandBy is available on all iPhones that support iOS 17. Here's all you get while using the much-anticipated little smart display mode.
Clock view: Displays a variety of clock faces, including analog, digital, and world clocks.
Photo shuffle view: Displays a slideshow of photos from your Photos library.
Widget view: Displays widgets for your favorite apps, such as the weather, calendar, and stocks.
Live Activities: Displays live updates from apps, such as sports scores and stock prices.
Notifications: Displays notifications from your apps and contacts.
Siri: Allows you to interact with Siri without having to unlock your phone.
Audio playback controls: Allows you to control music, podcasts, and other audio content.
Also Read | HOW TO RESOLVE iOS 17 BLACK SCREEN ISSUE: 7 EFFECTIVE METHODS FOR A SEAMLESS FIX
How to use iOS 17 Standby Mode?
Firstly, make sure your device is running the latest version of iOS 17
Go to Settings > Battery > Standby Mode
Toggle the switch to turn on Standby Mode
To get the most out of it, you can customize the settings to your liking. For example, you can choose to show widgets, photos, or the clock face on your iPhone's screen when it's in Standby Mode. You can also choose to turn off notifications and location services in Standby Mode to save even more battery life.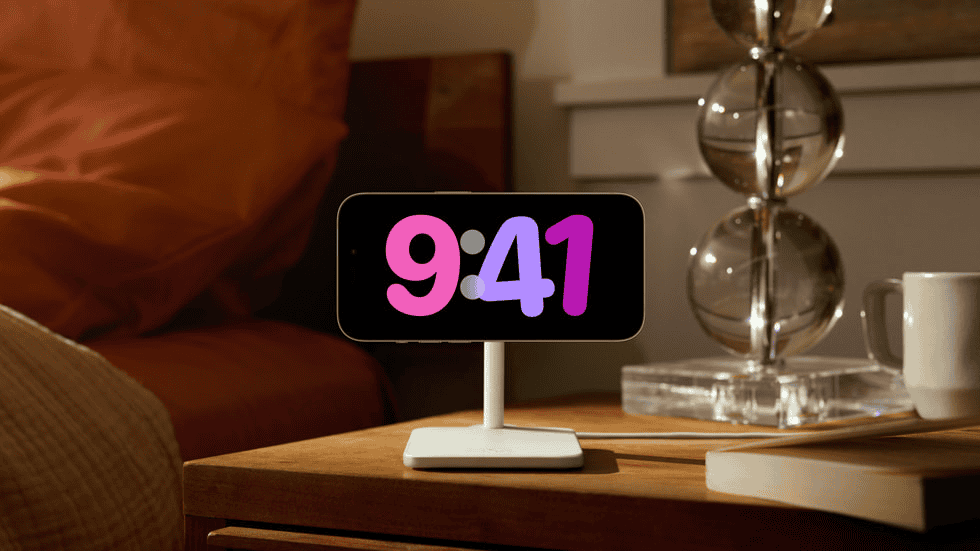 iOS 17 STANDBY MODE BONUS TIP
Place your iPhone on a MagSafe or Qi-based wireless charger for the best results.
Keep your iPhone in landscape orientation for the best viewing experience.
Make sure your iPhone is unlocked before you enable Standby Mode.
Standby Mode will automatically turn off after 30 seconds of inactivity.
Also Read | Download handpicked iOS 17 Wallpaper 4K for iPhone lock screen and carplay
Does iOS 17 Standby Mode only work on MagSafe chargers?
StandBy Mode works with any wireless charger that can charge your iPhone while it is rotated horizontally. If you use a MagSafe-certified charger, you will also be able to take advantage of MagSafe location awareness, which allows StandBy mode to adjust its configuration based on the charger you are using. The most important requirement for StandBy mode is that your iPhone is rotated horizontally.
The difference between MagSafe-certified chargers and Qi-enabled wireless chargers is that MagSafe-certified chargers are the fastest and most convenient type of wireless charger for StandBy mode. They use magnets to align your iPhone perfectly with the charger, so you don't have to worry about it slipping off. MagSafe-certified chargers also offer faster charging speeds than traditional Qi-enabled chargers. Meanwhile, Qi-enabled wireless chargers don't offer the same speed or convenience as MagSafe-certified chargers. But, most importantly, the Qi-enabled chargers are less expensive than MagSafe-certified chargers, so they may be a good option if you're on a budget.
Does iOS 17 StandBy mode affect battery life?
StandBy mode does not significantly affect battery life. It may even help to extend battery life by reducing the number of times your iPhone has to wake up from sleep.
What happens if I pick up my iPhone while it is in StandBy mode?
If you pick up your iPhone while it is in StandBy mode, the screen will turn on and you will be able to use your iPhone as normal.
iOS 17 Supported Devices
Apple will not be releasing iOS 17 for the iPhone 8 models or the classic iPhone X, which were both released in 2017. This means that these devices will not be able to upgrade to the latest software when it arrives later this year. The following iPhones are compatible with iOS 17.
Apple iPhone XS
Apple iPhone XS Max
Apple iPhone XR
Apple iPhone 11
Apple iPhone SE (2020)
Apple iPhone 12 mini
Apple iPhone 12
Apple iPhone 12 Pro
Apple iPhone 12 Pro Max
Apple iPhone 13 mini
Apple iPhone 13
Apple iPhone 13 Pro
Apple iPhone 13 Pro Max
Apple iPhone SE (2022)
Apple iPhone 14
Apple iPhone 14 Plus
Apple iPhone 14 Pro
Apple iPhone 14 Pro Max
Apple iPhone 15 series (Upcoming)
Bonus Content – iOS 17 Beta 5 is out already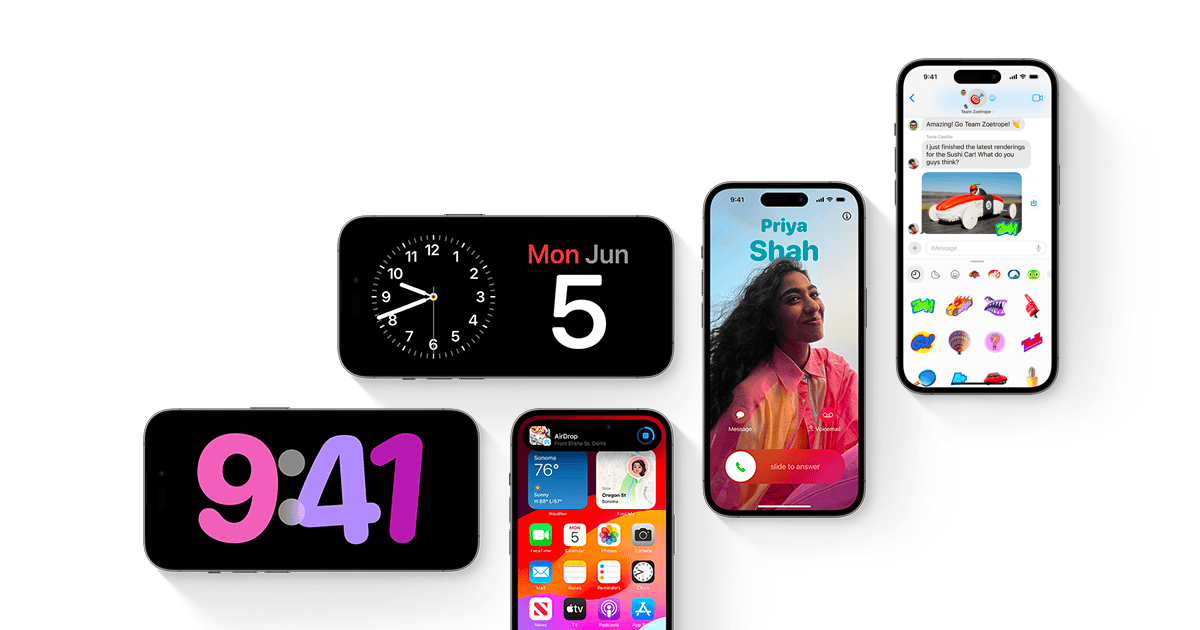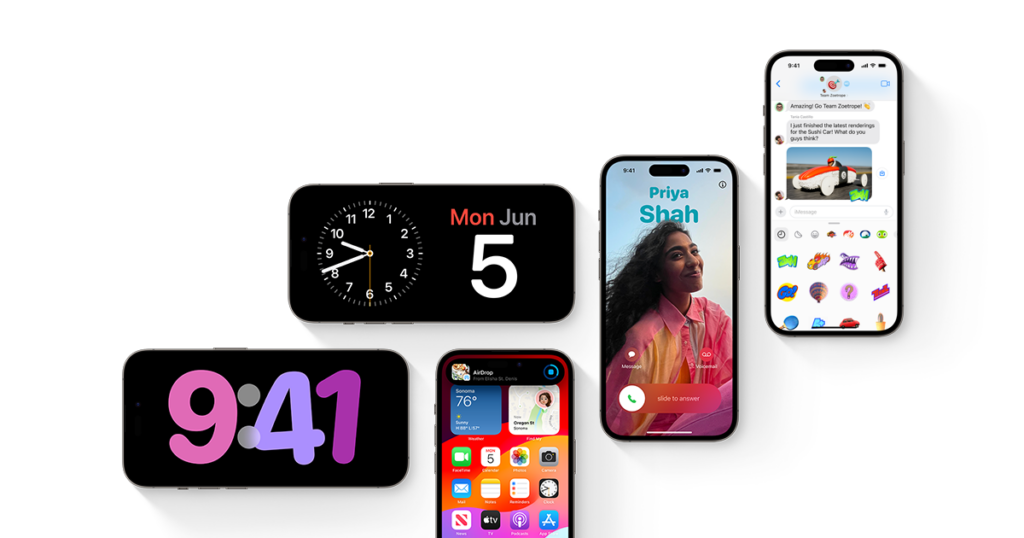 Apple released the fifth beta of iOS 17 yesterday, and if you have already updated then you might have already discovered a few minor changes and refinements as compared to Beta 4. Here's a quick update run down.
App Store download buttons are now in title case rather than all caps.
Live Voicemail now has a new message prompt that makes it clear that the person you are calling is not available.
Mood tracking in the Health app has been updated with a new graphic and color scheme.
There is a new Safari splash screen for private browsing that lets you turn on the locked private browsing feature.
A new feature to locate a lost Siri Remote is now available in the Control Center.
The icons for Safari actions in Shortcuts have been refined to make it more obvious what each action does.
The Messages Check In example screen has been updated to show more information about what data is shared.
iOS 17's Standby Mode is a great addition and I believe it will be a big update for iPhone 14 Pro users, especially, thanks to always-on display. This feature will allow users to see the time, date, notifications, and other important information without having to wake their phone up, which can save battery life and make it easier to glance at your phone without being interrupted.