How to Hack Into Someone's TikTok Without Access? For a guaranteed way to hack a TikTok account click here now
Tiktok has over 800,000,000 users. It has been downloaded 2 billion times from Google Play and Apple App Stores. You are most likely one of the 800 million users. In any case, if you're looking for a working guide on how to hack a TikTok account, you've come to the right place. But first, I'd like to talk about some websites that claim to be able to hack TikTok accounts in 5 minutes or less. These bogus websites will send you a survey in which you will receive nothing but a waste of time.
Tiktok is a multibillion-dollar corporation. There is no way to hack a TikTok account automatically. Hackers can easily hack TikTok accounts by guessing the password, particularly if the password is simple and widely used, such as a nickname, phone number, partner's name, or pet name, to name a few examples. Of course, if the user's password is difficult to guess, the hacker could perform a brute force attack.
TikTok has grown to become unarguably one of the most popular and widely used social media platforms. It's an application that allows users to share and watch videos from people they follow that range in length from fifteen seconds to three minutes (like celebrities, your friends, and family members). Unfortunately, because it is a popular application, hackers have found it to be an easy target. This article will discuss common TikTok vulnerabilities as well as how to protect yourself from them.
How to Monitor Your Child's TikTok Account
If your younger child or teen wishes to use the app, there is a section of the app for children under the age of 13 that includes additional safety and privacy features. Children are only permitted to view curated, clean videos and are not permitted to comment, search for, or post their videos. It is important as parents to ensure your children are not crossing their boundaries. However, the lack of these features makes it unappealing to most children, and getting around that section only requires entering a false birthdate, so it's not perfect. Only residents of America have access to this section. It was launched in 2019, following TikTok's settlement with the Federal Trade Commission for child privacy violations committed by TikTok's predecessor, Musically.
A very good way to hack your child's TikTok account is to use HackTok. HackTok is a piece of software designed to crack TikTok account passwords. The tool can be downloaded and used on a PC or a smartphone. The app is simple to use. Simply download it to your device, enter the desired TikTok user's username, and click find the password. While much of TikTok is harmless entertainment, there are legitimate concerns about children using the app.
You must use privacy settings, just like any other social network, to limit how much information you and your children share. Kids can upload impulsively because they can post videos without first reviewing or editing them. Other issues have plagued the app, including reports of online predators using the app to target younger users. Some fraudsters use this platform to violate children's privacy laws, and serious software glitches, one of which could have allowed the company to collect user data.
How to Hack Your Boyfriend's TikTok Account
Another great way to easily hack your boyfriend's TikTok account is to use TikPass. The website is simple to use and has a clean interface. To hack a TikTok account, simply enter the TikTok username and your email address. We must point out that you are required to enter your email address, not your boyfriend's.
How to Hack Your Girlfriend's TikTok Account
The next tool that can help you monitor the TikTok activities of your girlfriend is Hack Account. The website is extremely simple to use. Simply enter your girl's TikTok username and press the enter key. The website will begin cracking the password stored on the servers. The process of cracking the password only takes a few minutes; but if you don't want to wait, you can leave the site and watch your favorite shows online.
Another website that you can use to monitor your girlfriend's TikTok is Gratiz. This is a new site in comparison to the others listed here. When we look at this website, it feels like we've gone to a gaming website and we are doing a puzzle. But it's a lot of fun and simple to use. To begin, simply enter her TikTok username, select the platform (Android or iOS), select the encryption method, and click Connecter. This website is people's favorite because there are no annoying advertisements on it.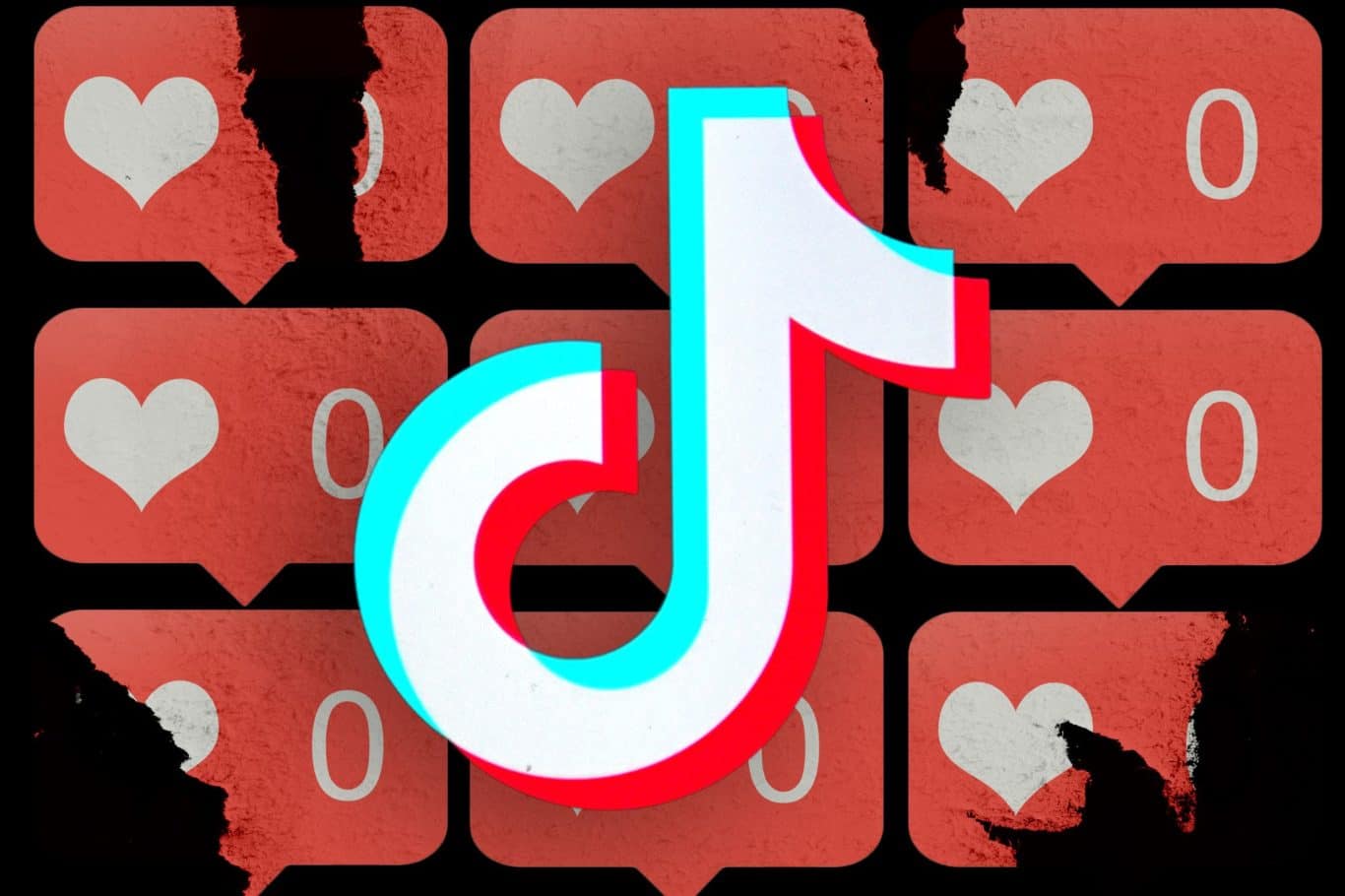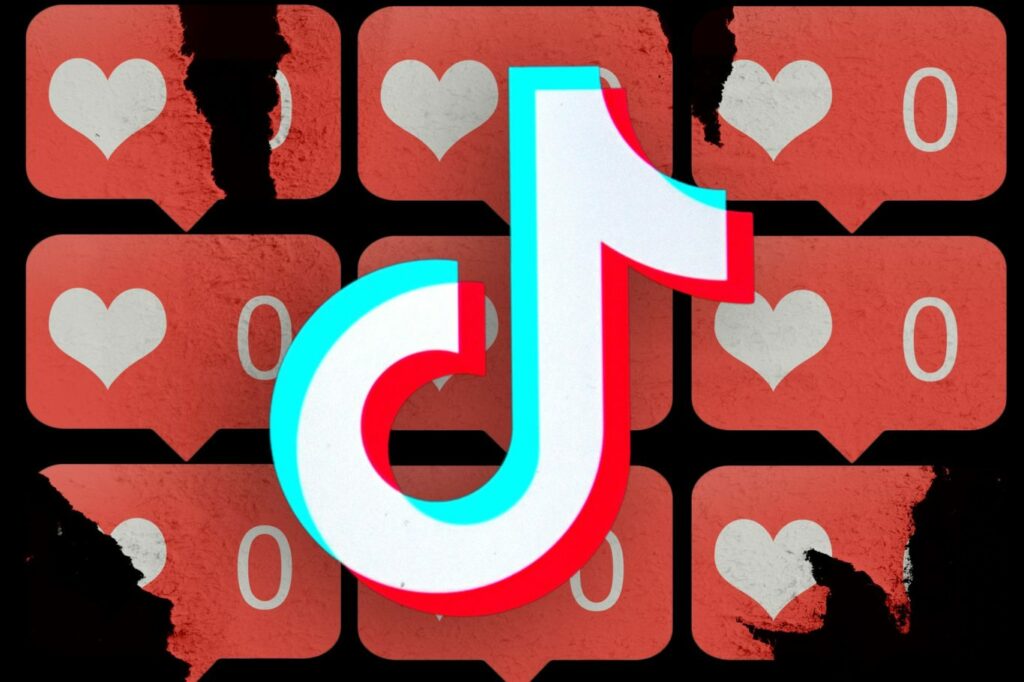 How to Hack Your Partner's TikTok Account Using Phishing Method
Phishing emails are an easy way for you to gain access to your partner's TikTok account. As a hacker, you can send bogus emails to your partner that appears to be from TikTok. The emails' content could state, for example, that the account has been compromised and that the credentials are needed to help you regain access to your account. This is just one example of how to trick your partner into entering their personal information.
How to Access Your Partner's Tiktok Log-in Details
Remote keyloggers primarily affect your partner's mobile devices or laptops because the cybercriminal must first gain access to the device before installing software to record everything your partner types on his or her keyboard. This means that if your partner login to any of her accounts (email, bank, Tiktok, and so on), every keystroke will be recorded. This way, you will have access to your partner's login information and will be able to access the account.
How to Hack Your Husband's TikTok Account
A great tool to monitor your husband's TikTok is MocoSpy. It is a recent addition. It is not a full-fledged hacking app, but it functions similarly to a monitoring app. You must download and install the app on your husband's Android device. However, the app does not come cheap. To use the software, you must first purchase a license. You must enter the license key that you received from the MocoSpy, log in to your spy account and begin tracking your husband's Tiktok account. Mocospy plans begin at $9.99 per month. One of the app's main features is the ability to secretly record the targeted user's screen while using TikTok.
Must read: Easy way to hack tiktok
How to Hack Your Wife's TikTok Account
Private TikTok is an effective way to monitor your wife's TikTok activities. This is not a TikTok hacking tool, but it can be used to view TikTok's private accounts. Why do you need to frequently visit your wife's TikTok account? To get notified if she has posted something that you are unable to see. You might not need to do a hack for that. You only need to use a private account viewer instead. It is extremely simple to use. Simply go to the official website, enter the desired TikTok account username, and click "CONNECT" to get started. That's all. You can see all of that account's private TikToks.
How to Get Access to a Tiktok Log in Details without Access to the Device
Go to the hoverwatch website and create a free account. When you sign up, you'll see an option to install the app. Then, on the device where you want to install the keylogger, turn off the play protect feature. Navigate to the Play Store menu, then to Play Protect, and finally to Settings and disable Scan apps with Play Protect. Install the hoverwatch app that you downloaded in the previous step. Launch the app after it has been installed. Social Engineering is nothing more than guessing the password. However, social engineering can be accomplished using the methods described above. To persuade the victim to login to the fake page, install a keylogger, and so on.
Many people create passwords by combining their father's or mother's names with a variety of other characters. And more often than not, people use the same password for all their accounts. So, if you know the passwords to one of their account, you automatically know other accounts, try TikTok; it might work. Very often, people are known to use the same password for everything.
It doesn't matter what you choose. After you've made your selection, press the next button. Then it will display the End-user License Agreement, which you must accept if you want to install a keylogger on your phone. The following step is all about granting permissions. First, some fundamental permissions such as call, file, and so on. Make certain that all of them are turned on. Then you must enable the Accessibility service. It'll take you to the settings page. Where you must enable the Sync Service.
Then, enable Access to Usage. A popup window with instructions will appear. By clicking the okay option, you will be taken to Usage Access. Again, you must enable the Sync service. In the same way, you must enable overplay permission, disable app notification, and disable battery optimization. After that, sign in to the hoverwatch account you created when you purchased it. After successfully logging in, you can turn on the service you want to monitor. You may also need to grant several other permissions. Last but not least, it will prompt you to enter a pin. Because the app is concealed, you must dial ***pin-code### to gain access to the app.
Many people use other accounts to log in to TikTok, such as Gmail, Instagram, and Facebook. It is much easier to hack these accounts. People nowadays use FB to log in everywhere, so convincing someone to use FB to log in to a phishing page is simple. It is much easier to create a Facebook/Instagram phishing page. There are lots of articles on how to set up an Instagram phishing page as well as a Facebook phishing page. You will be given a pre-written script. "You only need to make a few changes really to be ready to go. You can then use these accounts to log in to TikTok. "If you already have Fb or Instagram password", why not use it for TikTok?
How Do Hackers Gain Access to a Tiktok Account?
"Many users use the same password for all of their accounts". As a lively social media environment, the app allows you to be a spectator, a performer, or even both. But TikTok is all fun and games until your account is hacked. If you are not cautious, you may jeopardize your platform's security. Malware is another very common way for attackers to gain access to social media accounts", including TikTok. It is accomplished through the use of malicious software to encrypt files on your device. Your device becomes infected with a virus, rendering it inoperable. If the attackers are looking for money, they may demand a ransom before restoring your account. And even if you pay, there is no guarantee that your account will be restored and returned to you.
With their malware attacks, cybercriminals put on a show. They entice you to open pop-up messages or click on links. They gain access to your device if you fall for the bait.
Taking Advantage of Weak Passwords
There is a reason why creating strong passwords is strongly advised when opening accounts online—they are difficult to guess. With plenty of time, hackers launch a brute force attack, which is essentially a guessing game to obtain your password. Unfortunately, they have stepped up their game when it comes to cracking the most difficult passwords. Their tricks include using malicious software to infiltrate your system and steal your password. Your password is compromised once you open an encrypted file or link.
Furthermore, it's a common practice to integrate third-party apps on your device for convenience. It does, however, have a disadvantage in that it allows attackers to hack into your account especially when it comes to hacking Facebook account. Cybercriminals target the third-party app rather than your account specifically. They gain unauthorized access to the app's users' passwords, including yours, when they hack the app. Hacking your account is simple with your TikTok password at their disposal.
Hints to Discover That Your Tiktok Account Has Been Hacked
Password Change
Did you get a notification that your account password was changed? Or are you attempting to access your account but your password is invalid? If you did not change your password, attackers could have changed it.
Phone Number Switching
Cybercriminals are quick to replace your TikTok account's phone number with their own, allowing them to completely control the account. If your phone number ever becomes invalid, it's most likely due to attackers removing it from your account.
Username Alteration
If the username of your account is changed without your permission, it's a strong indication that your account may have fallen into the hands of the wrong people. TikTok would not have changed your username, so who could have? You already know the answer.
Unusual Messages from Your Account
Did your friends or followers inform you that they received messages from you, but you are aware that you did not send those messages? Because you can only send messages from an account if you have access to it, hackers are most likely to blame.
Removal of Your Videos
Are your videos being deleted without your knowledge? There is a chance if you are certain that you did not give anyone your account log-in information.
How to prevent your account from being hacked
1. Create a Password That Is Extremely Difficult to Guess.
As previously stated, hackers have made it their full-time job to guess your TikTok password. Make it difficult for them by employing a difficult-to-guess password. Consider using a password with at least 12 characters. Don't just use letters. Add numerals and special characters like &, %, #, and so on. Combine uppercase and lowercase letters. Additionally, password phrases can be used.
2. Do not Use the Same Password More Than Once.
Having a different password for each account may make remembering all of your passwords more difficult, but it is highly recommended to anyone who wants to avoid cyberattacks. When you use a single password for multiple accounts, attackers have an easier time hacking your TikTok account. If they are successful in performing a security breach and obtaining your password for a specific account, they will use it for your TikTok account. And if you've used the same one before, you're probably out of luck.
We must point out that it is actually difficult to create a phishing page. Additionally, using it to hack someone's TikTok account is also difficult to accomplish as the browser usually detects the bogus login page and alerts the user. Furthermore, many users use phone OTP to log in. That is why it is difficult to create an undetectable phishing page. Despite these obstacles, creating a phishing page is still feasible. However, the script isn't available on the internet. You have the option though of hiring someone or learning how to code on your own. It is difficult to set up a TikTok phishing page. Because the vast majority of users rely on phone OTP to log in.