If you are one of those who do not know how to hack an Instagram account, relax, you are not alone, and we are here to help. The good news is, that there are numerous methods to hack an Instagram easily without password or target detection. For an easy way to hack an Instagram account without a password click spygig now
Instagram is a mobile-only social media application that focuses on visual content for both followers and non-followers. Likes, comments, shares, and saves are all ways for users to interact with your content. You might want to rethink if you're not one of Instagram's one billion users. The app is a fantastic way to interact with top brands while also remaining connected to your friends.
The millennial generation is all over social media be it Tiktok, Facebook, Twitter, Tinder, or Instagram. Hackers have devised ways to spy on the social media accounts of anyone they are interested in. The most commonly reported cybercrime is how to hack Facebook account in spite of all possible security measures in place. Your favorite celebrities or politicians' accounts are the first ones to be hacked.
How to access someone's Instagram without notification
It is difficult to spy on a smartphone device. Security locks are now standard on all devices. As a result, checking data on a smartphone is difficult unless you know the code to unlock it. You can now track Instagram data on a smartphone from anywhere thanks to remote spying apps. There are numerous spying applications available. Users can benefit from a variety of features and benefits provided by different apps.
How to Monitor an Instagram Account without Knowing the Password
The keylogger key monitor cracks Instagram passwords. This makes it easier to recover passwords from iOS devices. This will only work on jailbroken devices, but you must make sure that any anti-virus software installed on the device is turned off, as this will prevent the application from running. Follow the steps below:
The first step is to go to the key monitor keylogger's official website. Then make a user account. You'll need to download the app on someone else's phone. Then go to the website and get the password. If you want to disable the app, all you have to do is go to the website's built-in admin panel.
Throughout this process, the individual would be unaware that his or her Instagram account had been hacked.
How to Monitor Your Wife's Instagram Account
Do you notice anything unusual about your wife's recent behavior? Is she trying to keep something from you? Do you think she's mysteriously spending a lot of time on her cellphone?
Speak with her. Keep your wits about you and express yourself. If your partner, on the other hand, still doesn't open, try digging deeper into the issue. Something may be bothering her. If all these suggestions don't work, you can use a spy app to keep an eye on your wife's phone and start tracking/spying on her. Such changes in relationships may be observed as a result of overworking and work-related stress in professional life, or as a result of new work responsibilities.
Hack into someone's Instagram remotely
As a result, it is always a good idea to evaluate the facts thoroughly and logically before jumping to any conclusions. Tracking your wife's phone is one way to evaluate her suspected activities. All phone activities, including browser history, phone calls, GPS location, messages, and a variety of others. We strongly advise you to use a phone monitoring app that employs stealth technology. This is because it is critical to keep track of activities without being discovered.
Spyic is a well-known and well-respected name in the spy and monitoring app industry. Spyic is a powerful monitoring app that can be used to track your wife's phone. The app uses stealth technology which allows it to run in the background. Spyic is available for both Android and iOS users. The beauty of the iOS solution is that you don't have to install anything on the target device at all. This means that everything is done from a distance. It is not necessary to jailbreak the target device.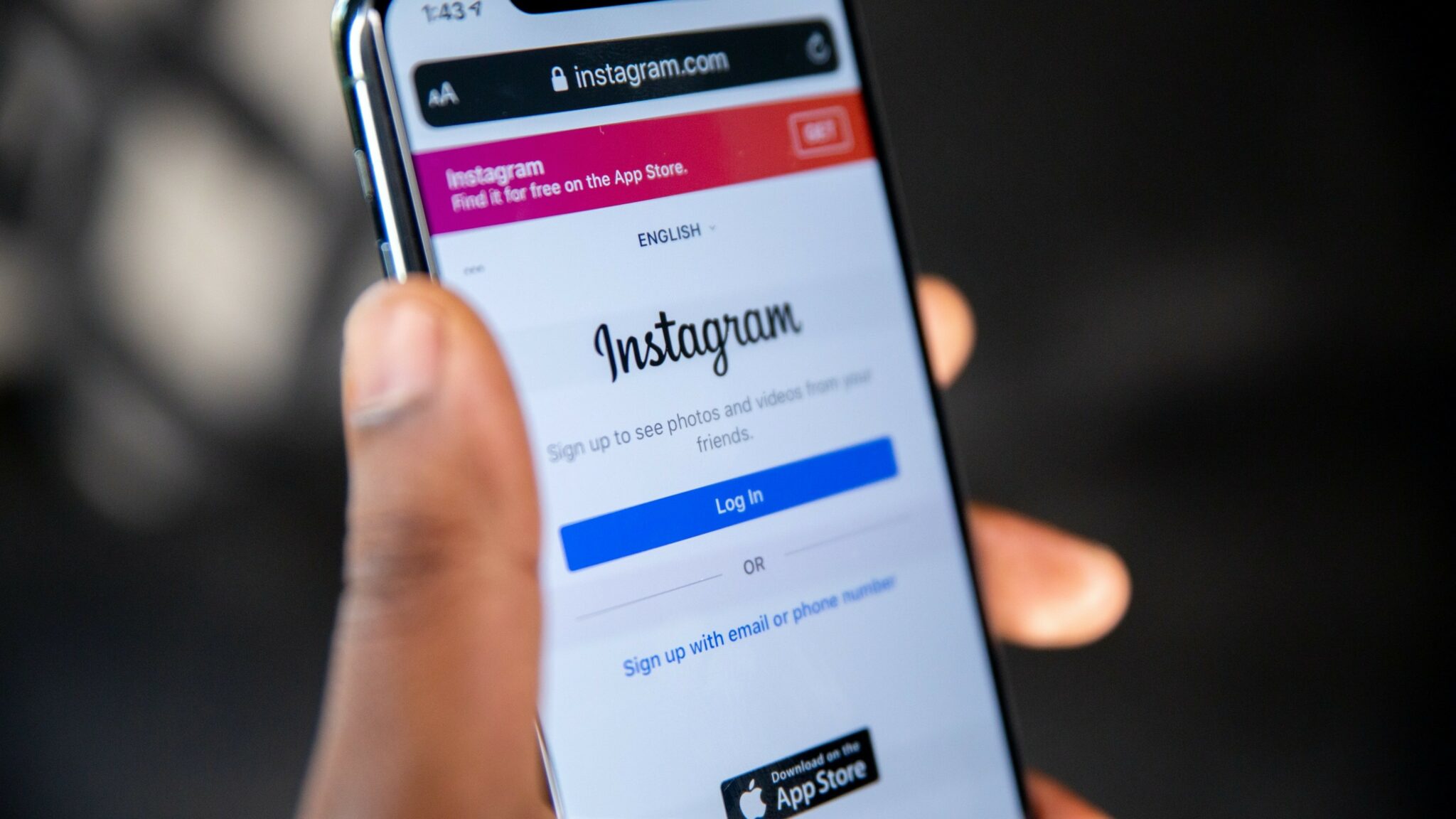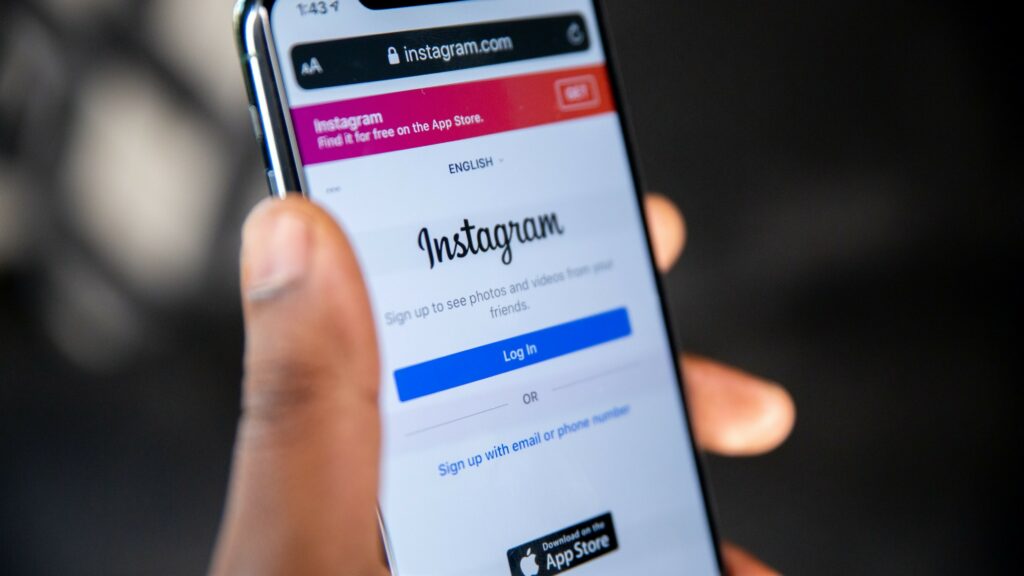 How to Hack/Monitor an Instagram Account without Access to the Device
Is it easy to crack an Instagram password? It may surprise you to know that you can easily hack an Instagram account using the Instagram hack tool. Let's look at the basics.
Instahack has the potential to make hacking enjoyable. It can be as simple and enjoyable as riding a roller coaster. To begin your activity, simply click the 'Start Hacking' button. You're all set.
The username of the person's Instagram account is all you need to know. A new window appears when you click the 'Start Hacking' button. Click on it and you are ready to monitor any Instagram account.
How to Monitor Your Child's Instagram Account
Given that Instagram is one of the most popular social media apps among children today, it's understandable why parents might want to monitor their children's usage of the app. Kids can be snoopy, and they don't always tell their parents what they're up to on Instagram, and thus, parents must secretly access or hack their accounts. Parents should also consider hacking their kids' Instagram accounts if they suspect that a predator might be manipulating them.
How to find out if your Spouse/Partner is cheating on Instagram
The world of social media has given people in relationships a whole new way to cheat on their partners. People use Instagram and other social media platforms to communicate privately. Unnoticed, they exchange messages with their secret lovers. It can be very difficult to gain access to these confidential documents. Unless you hack your spouse's Instagram account, you won't be able to send messages.
How to Maintain Control over Your Employee
Do you want to be certain that your social media accounts are secure? Is the media specialist doing his or her job? You might want to spy on your employees' Instagram accounts to get answers to these questions. There are, however, far more effective and proper ways to monitor them without resorting to hacking, such as using a legitimate employee surveillance app.
Instagram, like any other app, is a target for hackers. Despite the various security measures and layers, hacking Instagram accounts and passwords is still possible, and sometimes fairly simple. Instagram, like other social media platforms like Twitter and Facebook, can be considered relatively safe. Private Instagram accounts are extremely secure. Activating two-factor authentication, checking login activity, ensuring that emails purporting to be from Instagram are not phishing emails, reviewing followers, and blocking/removing undesirable ones are just a few of the basic steps to making an Instagram more secure.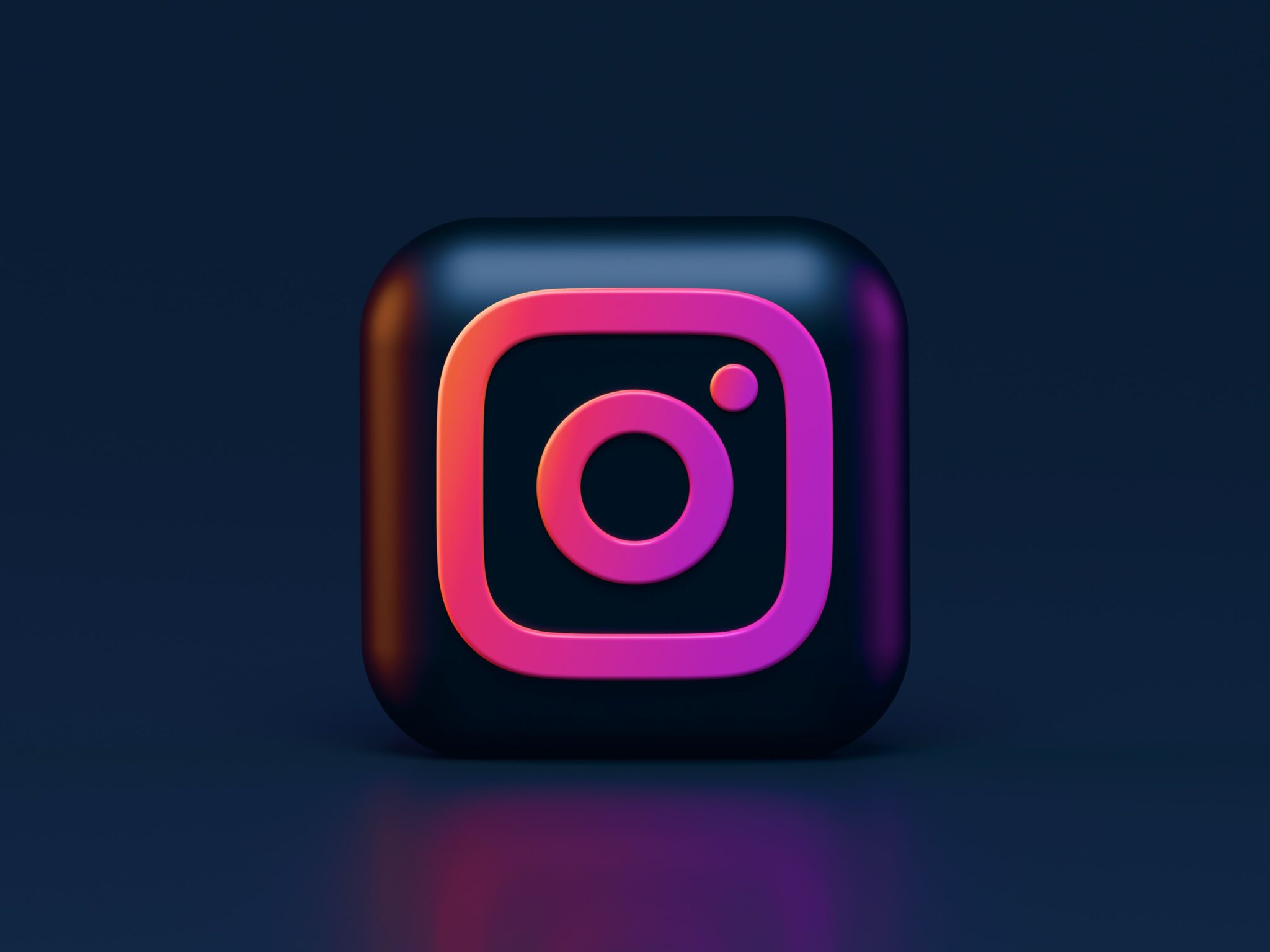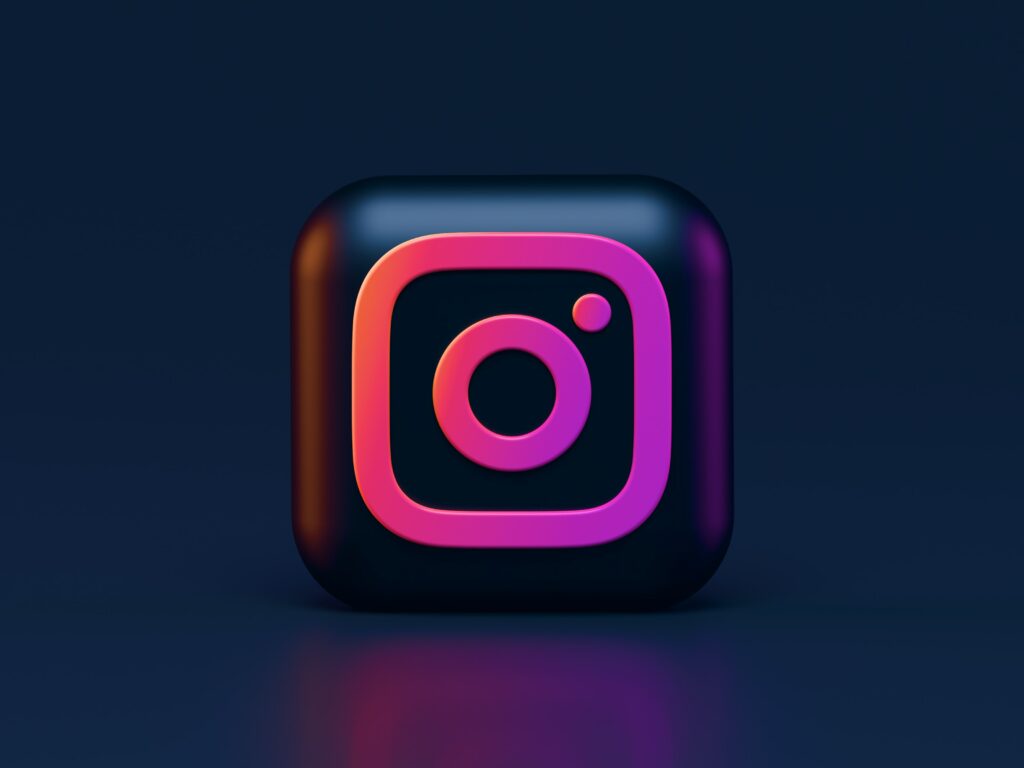 How to Hack Your Boyfriend's Instagram without Access to His Password
A good way to crack the Instagram password of your boyfriend is to use IgHack. You do not need to install any software on your device to accomplish this. IgHack's best feature is that it cannot be traced and that no one else will be able to find out about it. we recommend you follow the steps we have outlined below.
The first step is to go to IgHack's official website and select the "start hack" option.
After that, you must enter your boyfriend's username.
The website will inquire about this. All you have to do now is press the back button.
This will give you access to the password in minutes. Now download the Instagram app on your mobile device. Login using the login information you just learned to log in.
How to Access Your Girlfriend's Instagram Password Using Flexispy Keylogger
The Flexispy keylogger can be used to gain access to your girlfriend's Instagram account. This app is only compatible with iOS devices. To do this, we suggest you follow the steps outlined below. The first thing you should do is go to Flexispy's official website. Then make a user account. After that, you must download the application on your girl's iPhone or iPad. Then, on your phone, download the app and enter her username. After doing these, you are free to check her Instagram activities at your leisure.
How to Hack Your Husband's Instagram Account
SPY24 secretly records everything that happens on your husband's device and then sends the information to your computer via the internet. The keylogger application, on the other hand, is not free, though you can try it out for three days before buying it. Simply follow the instructions we have outlined below to get started with SPY24.
How to Hack Instagram Account without Password
Our online experience has taught us that anything offered for free is always vulnerable. Many websites claim to be able to hack someone's Instagram account and password simply by typing in the username. Though they appear to be magical, they are money-making schemes. These tools are ineffective, one of the best and most reliable options for monitoring your child's Instagram activity and protecting them from online predators is the mSpy Monitoring app.
The best apps for cracking someone's Instagram account
Flexispy
Flexispy is the best Instagram hacker. It is one of the oldest hacking apps and also one of the most reliable. Flexispy is very reliable for parental monitoring, spousal monitoring, and employee monitoring. It is compatible with android and iPhones so you don't have to worry about any of those.
Mspy
mSpy, a spy app that can also be used as an Instagram hack tool. This is simple to use, but you must be a little sneaky while doing so.
With Mspy, you can hack the Instagram account of your choice just by installing Mspy on the phone. Asides from Instagram, you can also use it to hack other social media accounts, including; Snapchat, WhatsApp, Facebook, WeChat, TikTok, etc. To use mSpy to hack an Instagram password, follow the steps below:
The first step is to go to the mSpy official website and register. Please double-check your email address. The site will direct you to the control panel once you've been verified. This will provide you with all of the necessary instructions for installing an application on the other person's phone.
You must install the device with extreme caution. After you've installed it, you'll need to log in to the website. You can then use your dashboard to keep track of the individual's activities. With mSpy, direct messages can also be read.
Xnspy
Xnspy is another very good Instagram hacker. This tracker has both online and offline phone tracking capabilities.
Features of Xnspy include;
Hacking of social media accounts
Retrieval of deleted messages key
keylogging
hacking of instant messages
call recordings and e.t.c
Hoverwatch
Hoverwatch is a very good mobile phone tracker with hidden tracking capabilities. It works well on android, windows ios devices. You can any Instagram account with ease by using Hoverwatch, all you have to do is install it on the device.
Features of Hoverwatch
Instagram hacker
Facebook hack
WhatsApp hack
Cracking of other social media passwords
Keylogging
With the rise in cyberbullying and online scams, social media sites such as Instagram pose a significant risk to today's teens and children. You can now use the mSpy Instagram tracker to keep an eye on your child's Instagram activity to ensure they don't get into any trouble online. You can monitor your child's messages, both sent and received, on Instagram, as well as the shared links and media, with mSpy. Both android and iOS phone users can use this application. The premium version of the application also gives you access to the app's advanced features.
Using Nexspy
Instagram is a new social media platform that allows users to share posts, photos, and even direct messages. The user can also share personal photos and choose from a variety of filters. NEXSPY is an excellent app for worried parents or employers who need to monitor their employees.
You can monitor any message that has been exchanged on the Instagram handle using NEXSPY without the person knowing. It can keep the account holder safe from online bullies and sex predators. Follow these steps to view Instagram messages with NEXSPY:
Step 1 – Create an account with NEXSPY and purchase a premium license from the official website.
Step 2 – Follow the on-screen prompts to install the app on the required device.
Step 3 – Log in to the portal with the credentials sent to your email and begin monitoring the account.
You can begin viewing all of the direct messages and photos shared on the account once you've completed all of the necessary formalities.
Using a secure, user-friendly Portal, you can access entire threads on your PC.
This feature is especially useful for worried parents. Instagram is a huge international social media platform, and when used improperly, it can expose young children to certain traps. As a result, parents can use NEXSPY to avoid such a situation. In addition, if you don't have physical access to your child's phone, you can use NEXSPY to virtually access your child's Instagram account. Knowing who your child or employee is on the phone is beneficial. All incoming and outgoing calls, including missed calls and calls that have already been deleted from the call history log, can be tracked with NEXSPY. In addition to this, you can listen in on phone calls, record calls and access detailed call logs, including the phone number, time, and duration. In addition to this, you can see call logs from popular VoIP apps and software.
Without being discovered, track someone's Instagram direct messages
To avoid the risk, you can use mSpy to gain access to your child's private Instagram conversations. You can monitor not only the text messages they send and receive but also the photos and videos they share and receive. In addition to this, you can prevent the exchange of sexually explicit photos. Teenagers, especially at this age, may be tempted to communicate with strangers on Instagram and send inappropriate photos. As a parent, it's preferable to monitor their Instagram activity and prevent them from getting into trouble.
Follow their whereabouts:
The location details of Instagram users are not available to the general public, but the mSpy app can easily access them.
You can set up the mSpy tracker by following these simple steps:
Create a mSpy account as a first step.
After entering the correct information and verifying your identity via the confirmation email, you will receive the mSpy App download link. Enter information about the target owner, such as name, age, and device version. Finish the registration process. You can now use the link to download the app on the target phone. The app icon will no longer be visible on the target device after the setup is complete, making the process untraceable. You can access the dashboard of this software or application by logging into the mSpy website with the required credentials. Now go to Instagram and use the mSpy tracker's Keylogger functionality to hack the target owner's Instagram account and password.
Social Engineering
If you have access to the Instagram account holder's login credentials, this is a simple method. follow the steps below:
To begin, you must first download Instagram to your mobile device.
Then, on the login page, create an account. Now you must enter the username and select "forgot your login details" from the drop-down menu.
Get sign-in assistance by selecting "use username or email" from the drop-down menu. If you have the user's phone with you, you must select the "send an SMS" option. After that, you will receive a code that you must enter into the application. After that, you can reset the password and open the application.