We cannot imagine a single day without our phones. If our phone is not working properly, we can't think of having a wonderful day. Well, if you are an iPhone user, there are chances you have an encounter with boot loop. We are also sure you have searched for solutions to fix iPhone stuck in boot loop.
Don't worry if you are unable to find out the solution to this problem. This read is entirely focused on the solutions that help you to fix this issue easily. Keep reading and resolve this issue with one of the best methods. Let's get started!
Part 1: Why iPhone stuck in boot loop?
Before reaching any method to fix iPhone stuck in boot loop, do know about the major reasons behind it. These are as follows:-
Software Update
There are chances that you have updated your device with the latest version of iOS launched. Well, do know that the new update is the major culprit. Sometimes the process gets interrupted, due to which the iPhone gets stuck in Boot loop, and sometimes even after the complete update, you may encounter it.
Jailbreaking
When you jailbreak iPhone, it will be available to all the malware attacks. If you have jailbroken your device, there are chances you will face this issue. In this case, we suggest you refrain from downloading unnecessary third-party applications and also look out for the tools that can prevent your device from malware after jailbreaking it.
Unstable Connection
If you are updating iTunes, be sure there is a good connection established between iPhone and computer. Sometimes, the bad connection is responsible for it, and the device, in this case, is unable to pick up from the point where it is left.
These are the possible causes behind it. But as a user, you cannot avoid it, and it is integral to look out for some iOS system recovery methods. The system recovery methods will help you to fix the issue immediately and also help in using the device seamlessly.
Part 2: Proven Solutions on How to fix iPhone stuck in boot loop
After having a look at the reasons, you might be curious to know the best methods that can help you to resolve this issue. We are presenting all the proven solutions to fix iPhone keeps restarting loop. These are as follows:-
Solution 1: Force restart iPhone to fix boot loop issue
Force restarting the iPhone fixes so many issues. Restarting the device is one of the proven solutions to fix the iPhone stuck in boot loop immediately. This is helpful in breaking the ongoing power cycle, which means all the processes going in the background will get terminated.
For iPhone 8 and later devices like iPhone 13/12/11:
Step 1: Hold and quickly release the Volume Up key.
Step 2: Repeat step 1 with the volume down key.
Step 3: Press the side key until the device gets restarted.
For iPhone 6, iPhone 6S, or earlier devices:
Step 1: Long press the Home and Wake/Sleep buttons simultaneously for the next 10 seconds.
Step 2: Wait until the device vibrates and restarts again. After a complete restart, the phone is out of the boot loop.
For iPhone 7 or 7 Plus:
Pressing the Volume down and Sleep/Wake button simultaneously helps in force restarting the device.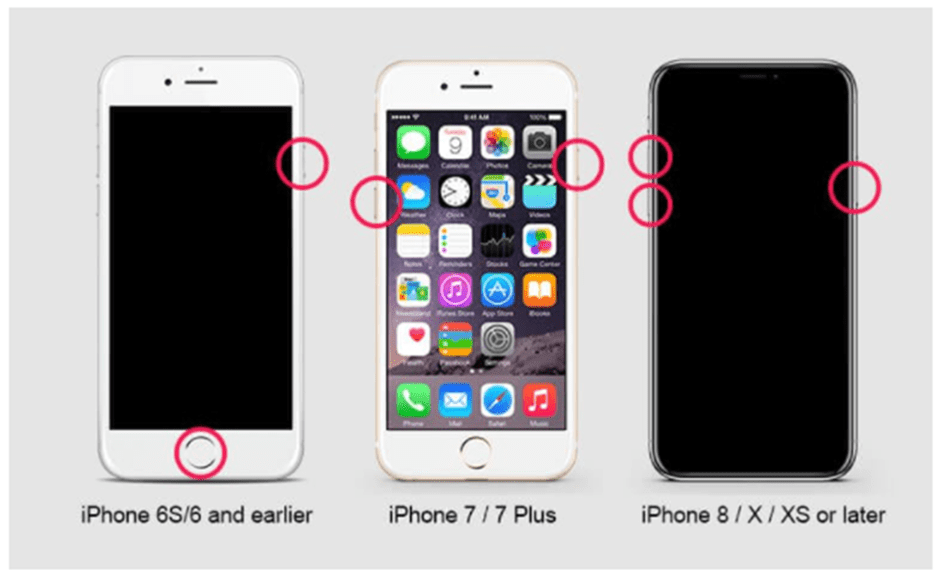 Solution 2: Fix iPhone stuck in boot loop using iTunes
With the help of iTunes as well, iPhone stuck-in boot loop issue can be resolved. But for it, a user needs to have their hands on the latest version of iTunes. If you have it, then follow the below-mentioned steps:-
Step 1: Establish a connection between your iPhone and the system with the help of a lightning cable.
Step 2: Wait until iTunes detects the problem. In the pop up appears, click on "Restore."
Step 3: If the popup hasn't appeared, move to the "Summary tab" and select "Restore iPhone"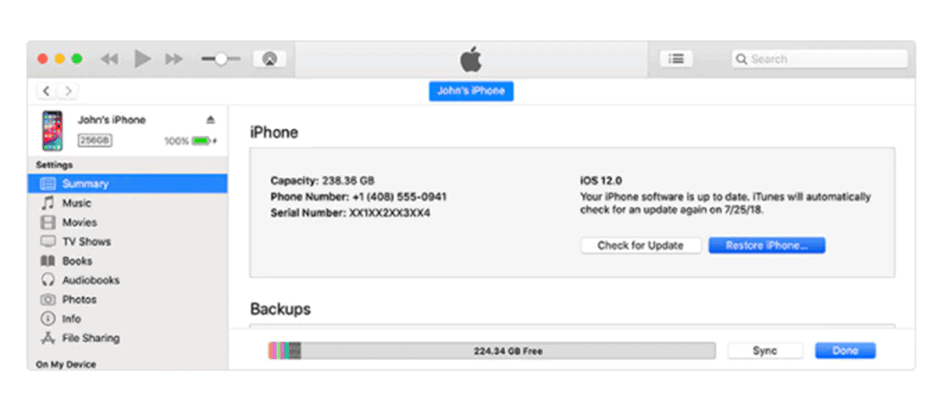 Step 4: Wait until you receive the pop-up indicating successful completion of it.
Solution 3: Fix iPhone boot loop without data loss
If you are feeling worried that there are possible chances you will lose your data in order to fix your iPhone stuck in boot loop, then try out the Dr.Fone – System Repair (iOS). This tool is specially developed for iOS users and catering their needs in resolving the issues they are facing with their device. This tool has an innovative interface, and for those who have thought that they might end up losing their data in the process, this tool does wonders. The steps that need to be followed to use this tool are:-
Step1: Get available with Dr.Fone-System Repair tool on your system and after launching the tool, choose the "System Repair" option to initiate the process.
Step 2: Screen Appear with two options: "Standard Mode and Advanced mode." Choose "Standard Mode"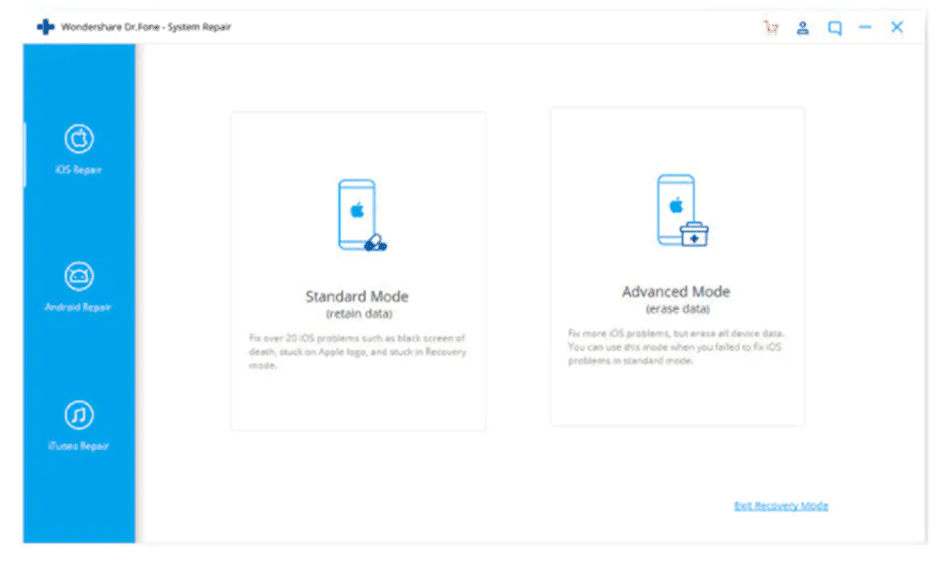 Step 3: Choose the system version. After it, click on "Start."
Step 4: Wait until the downloading process gets completed. Be sure to establish a connection in both the devices with a stable internet connection. After download completion, hit on "Fix Now."
Step 5: When the process gets completed, put your phone in normal mode and check out whether the issue has been resolved or not.
Step 7: When your device is recovered, safely disconnect the device from your system.
Final Words
iPhone stuck in boot loop is a common issue that can be resolved by adopting the right methods. Do know that this issue can be resolved with patience only as this one is a temporary error. If you are getting impatient, resolving it will take time. Also, as we have discussed, "Dr.Fone" is one of the best tools you can use for iOS system recovery. This tool will cater to all your iPhone needs and also help in resolving the issues you are facing.