Online threats are steadily growing as many users carelessly browse the internet. Apart from your PC, bad actors can hack your smartphone, TV, smart car, and even your smart fridge, or 3D printer in our day and age.
Many people often forget that anything with an online connection can be hacked and one can often end up as a victim of cyber-attacks. Yet, can someone hack an Amazon Fire TV stick? They certainly can.
However, if there are hackers then are ways to encrypt your internet activity so no one can track or steal your browsing data from a relatively less secure OS like Android.
What is An Amazon Fire TV Stick?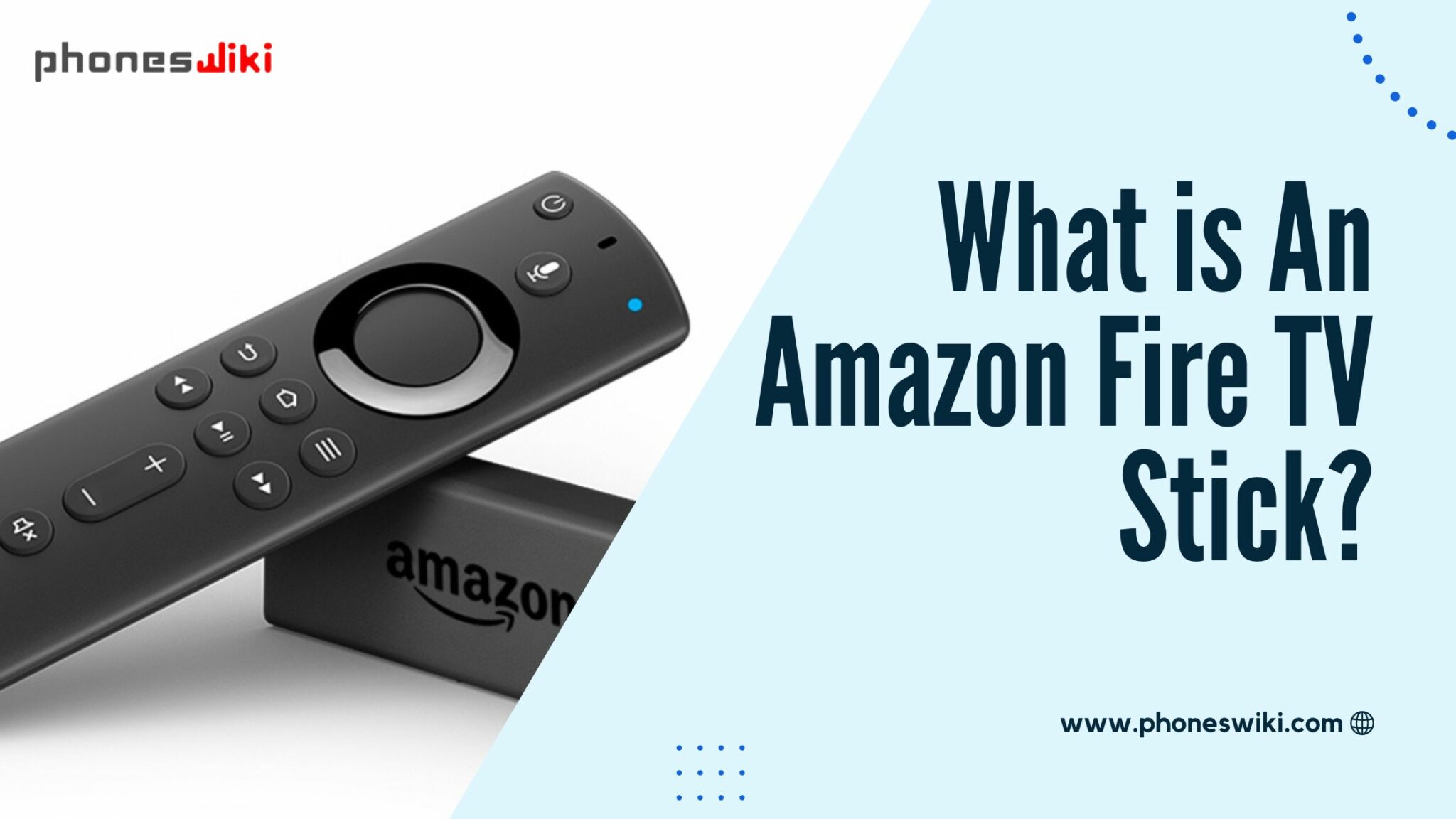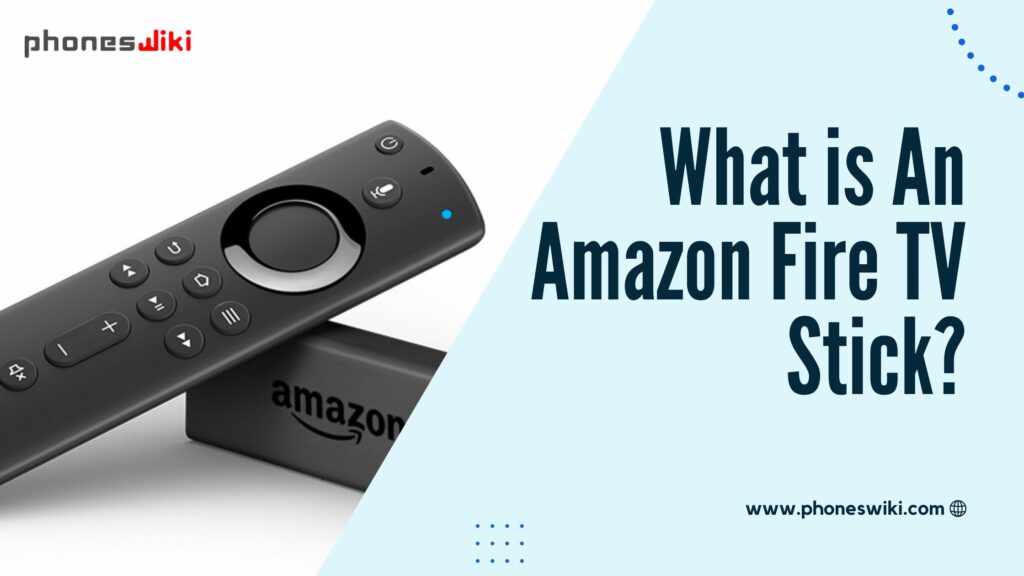 Amazon Fire TV is a video streaming device. The Firestick is connected to the television/monitor, and it enables users to watch TV shows and movie streams over apps such as Hulu, Amazon Prime, Netflix, and many others.
The first version of Amazon Fire TV was released in 2014 and slowly developed into newer models. A Fire TV works similarly to media players like Google Chromecast, Apple TV, or Roku. The device is connected to the TV/monitor via an HDMI port and acts as a TV operating system.
The device (Fire TV) has its home page and library of subscription-based streaming apps. You can use them to watch online videos, listen to music, or play games. The Fire TV feature can turn any regular TV into a "smart TV." You can also use it to replace the integrated OS built-in smart TVs.
The Fire TV can stream audio. You can use apps such as Spotify, Pandora, and others and access radio stations and podcasts. There are also plenty of online games that you can enjoy with your Fire TV.
You can access mobile games, like Candy Crush, or updated versions of PC classic games such as Pac-Man or GTA Street Fighter. Such games can be played with the Fire TV remote control or game controller.
The Fire TV software is built on the Android OS but with Amazon's twist. It can't operate Android apps but focuses on Amazon's services. Since Android OS is susceptible to various malware and viruses, Amazon's Fire TV is just as vulnerable to such online threats.
Can You Hack an Amazon Fire TV Stick?
Amazon Fire TVs are susceptible to hacking, not just because it operates online but due to some of their settings. Some settings attract hackers to target your Amazon Firestick, and you should change them right away.
For example, Fire TVs monitor their users under the pretext of enhancing a viewer's content preferences. A report conducted by the University of Chicago and Princeton University stated that 89% of the channels provided by Fire TV contain online trackers.
Trackers collect information about their users, from viewing habits to preferences. The data about such habits can be sold or reported to third parties. According to the report, these trackers also collect unique identifiers such as serial numbers, IDs, Wi-Fi networks, MAC addresses, etc.
All this data is used to generate ads you might be interested in. However, apart from being intrusive, it is also something hackers are also interested in. As mentioned above, they can sell this data or use it in other ways.
And this has already happened. Millions of Pluto TV users already leaked their data in one recent online breach. Such information is highly sensitive, and it sells well on the Dark Web.
How to Hack Amazon Fire TV Stick?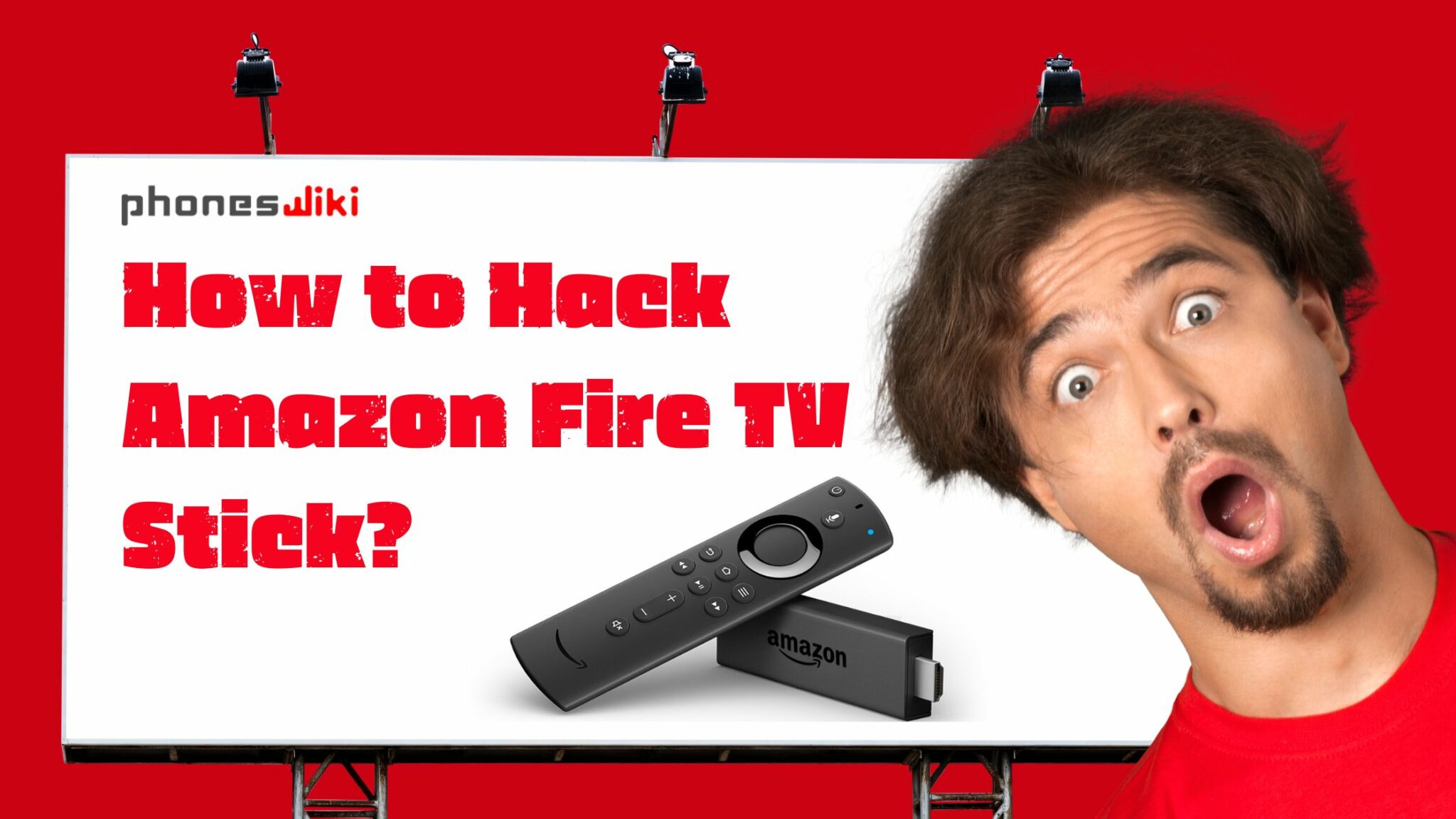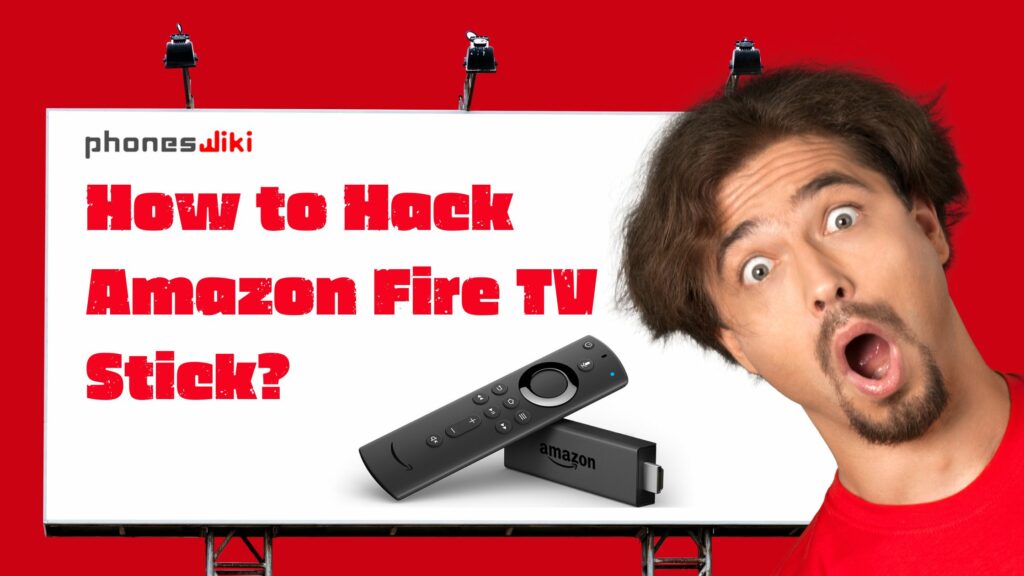 It is surprisingly easy how individuals can jailbreak or hack Amazon Fire TV Stick easily. In fact, the presence of no legal laws against such a thing is what has made hacking the Firestick so widespread. However, we do not promote it in general as hacking is illegal. This is an information piece only.
Follow these 3 simple steps below to hack your Amazon Fire TV stick:
Is it possible to hack Amazon Fire TV Stick? If yes, how?
Step 1: Secure IP address using VPN to connect Fire Stick
It goes without saying that you should secure your IP address before doing anything. A VPN software restricts your Internet Service Provider from getting any data on the activities done by you.  IPVanish is a popular VPN used by Amazon Fire TV Stick users.
In order to secure your IP address on a Fire Stick-
1) Open an account on IPVanish and start the Amazon Fire TV Stick.
2) Look for the 'Apps' section located on the home screen and open it.
3) Click on 'Categories' present under the 'Utility' menu.
4) Select your preferred VPN server in the IPVanish App and connect to it.
Step 2: Hack Amazon Fire TV Stick Using Kodi
Hackers often rely on a software called Kodi to hack Amazon Fire Stick and jailbreak it. However, before installing Kodi, you will need to install 'ES File Explorer. You can do this easily by following these steps
1) Go to Settings and select System and then tap on Developer Options.
2) Now enable installing apps from 'Unknown Sources'.
3) Search for ES File Explorer from the main menu.
4) Download and install the application.
Once you're done, it will only take you minutes now to hack your Amazon Fire TV Stick using Kodi.
We will be using the ES File Explorer to install Kodi in the Fire Stick.
1) Open ES File Explorer and go to the Download Manager.
2) Tap on the +New option.
3) Enter this exact URL in the provided path:  www.firesticktricks.com/kapk
4) Click on the 'Download Now' option and wait for Kodi to download.
Once you're done, just open the file and install Kodi on your Amazon Fire TV Stick.
Step 3: Hack Amazon Fire TV Stick using Downloader (Kodi)
The only step now remaining is using Kodi to complete the process of hacking or jailbreaking amazon fire stick.
1) Open the Kodi app on your Amazon Fire TV Stick.
2) Enter the URL of the latest Kodi 18.4 version. Alternatively, you can also use a link to Cloaker to do this.
3) The APK file will start to download automatically.
4) Tap on 'Install' when the download has finished and a pop-up notification will confirm the successful installation of Kodi in your Amazon Fire TV Stick.
And voila! That is how easy it is to jailbreak and hack the Fire Stick!
Above mentioned methods will help you to hack amazon fire stick. If you know any new methods to hack Firestick, let us know in the comments below.
How To Protect Your Amazon Fire Stick From Attacks?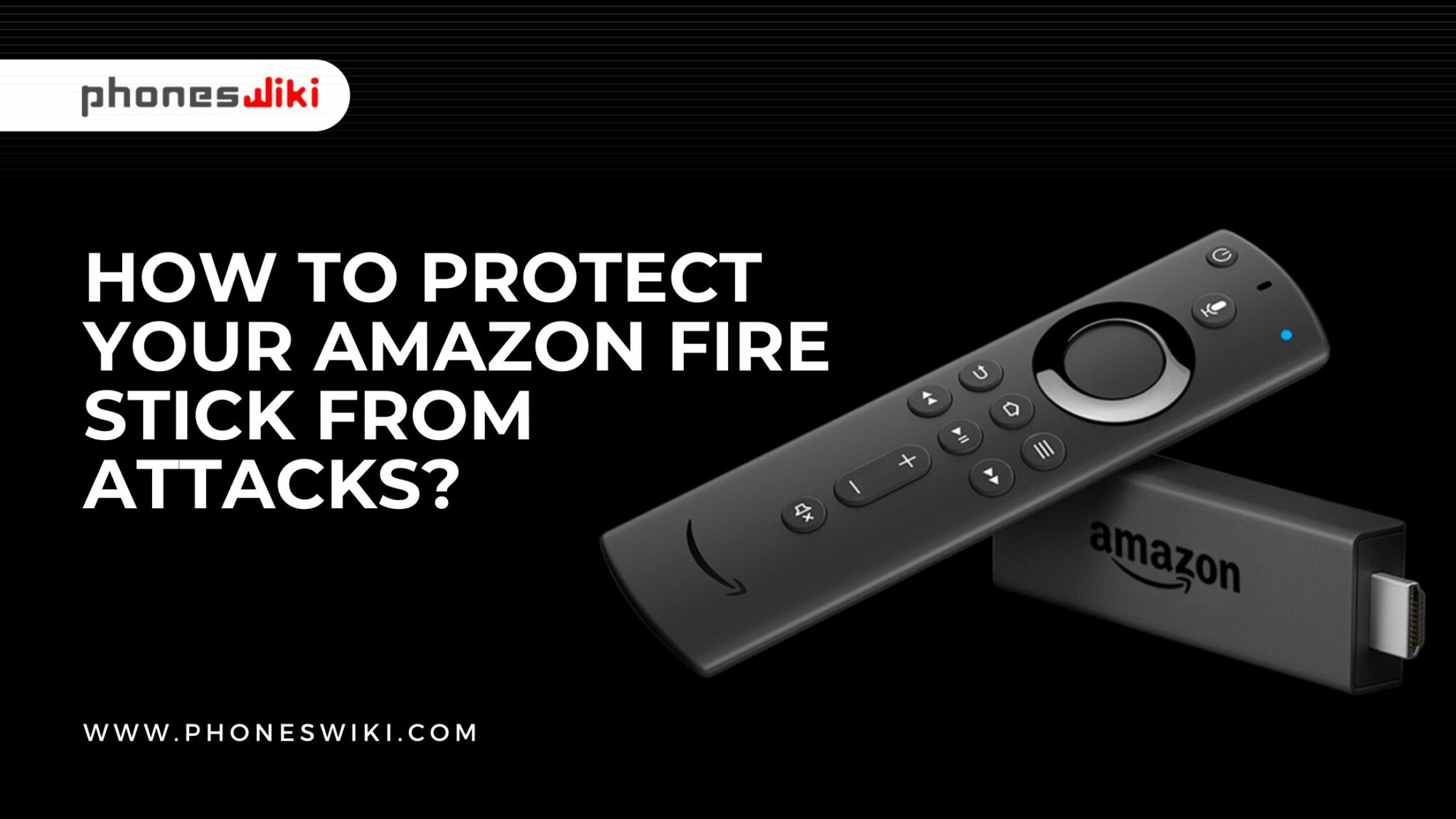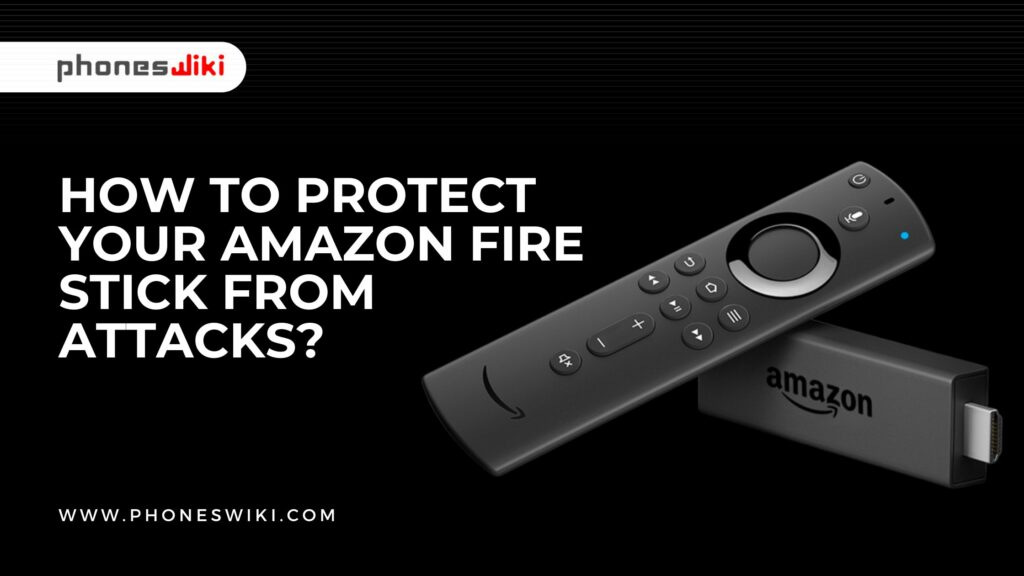 To enjoy your new Fire TV and retain your privacy and anonymity in the online world, there are some steps that you can take to protect amazon firestick from hacking. And if you feel that someone's hacked firestick/fire TV stick, the following steps will help you.
First, you need to do some settings on your TV and then consider other cybersecurity tools. Here is what you can do to protect your Fire TV from cyberattacks:
Delete Wi-Fi Password
If hackers breach your cloud account and your Fire TV saved your Wi-Fi password there, then they can use it to steal even more information. Open Amazon.com and select Manage Your Content and Devices.
Click Preferences and under Saved Wi-Fi Passwords, click Delete.
Stop Data Snooping
To stop your Fire TV from monitoring your data and usage habits, you need to prevent it from snooping on your data. Open Settings>Preferences>Privacy Settings> and disable Device Usage Data and Collect App Usage Data. Tap on Data Monitoring and turn it off.
Enable Two-step Verification
Two-step verification is an excellent cybersecurity practice to prevent hacking amazon fire stick, that more people should employ. If one line of defense is broken, you still have another one. Search for your Fire TV model online and see how to enable the two-step verification procedure on your amazon fire TV.
Stop Fire TV Tracking
Another setting on your Fire TV can restore some of your privacy. Go To Settings>Preferances>Privacy Settings> and select Collect App and Over-the-Air Usage data. Then, simply turn it off.
Modify Privacy Settings
To get rid of advertisers tracking you on your Fire TV, you need to go to Settings>Preferences>Privacy Settings. Highlight the Your Advertising ID setting and press the Select button on your TV remote. Highlight the Interest-Based Ads setting and press the Select button to turn it off.
Use a VPN
To gain your privacy and online anonymity back, you should consider using a VPN. A VPN encrypts your online data and hides your network. While you browse online, would-be attackers and trackers won't pinpoint your network.
More than this, you can use a free VPN for Firestick TV to gain access to even more content while being protected. This is because, with a VPN, you can change your geolocation. With this feature, you can switch your network to a different country and access geo-restricted content.
Any podcast, movie, or TV series usually unavailable or blocked in your country will now be available. You can use this to gain early bird access to different shows. With a VPN, advertisers won't collect your personal data anymore, and hackers won't find you.
You can also use it on your smartphone, PC, laptop, tablet, or anything! Some VPN providers even have the killswitch feature. It is a safety mechanism. If your VPN isn't active, the killswitch mechanism will automatically deactivate any online connection until the VPN is active.
Above mentioned methods will help you to protect your amazon fire stick also if you feel that someone hacked Firestick. If you know any new methods to prevent hacking amazon fire stick, let us know in the comments below.
FAQs Related To Hack Firestick
1. Do people get arrested or fined for using hacked Amazon Fire Stick?
Surprisingly, there are no legal laws stopping anyone from hacking their Amazon Fire TV Stick. Using sideloaded applications on the Firestick is not illegal in any way. But streaming pirated copyrighted content in any way is definitely illegal and can get you into legal trouble if caught.
2. Can you use an Amazon Fire Stick with no internet and WiFi?
Yes! You can use your Amazon Fire TV Stick without requiring any active internet connection at all! The Fire Stick uses its WiFI Direct feature using which you can watch content directly from your laptop or cellphone on your TV.
You can also play transferred offline content and play a number of offline games which are available for download.
3. What platforms can I access using Amazon Fire TV Stick?
The budget-friendly Fire Stick is a serious bang for the buck! You can access a multitude of platforms like Netflix, Amazon Prime, Disney+ Hotstar, SonyLIV, Youtube, MX Player, Zee5, and more! You can also stream content from other devices through the Amazon Fire TV Stick.