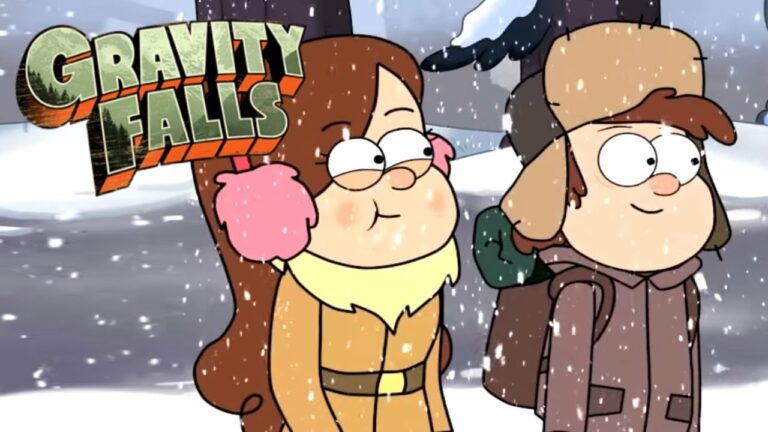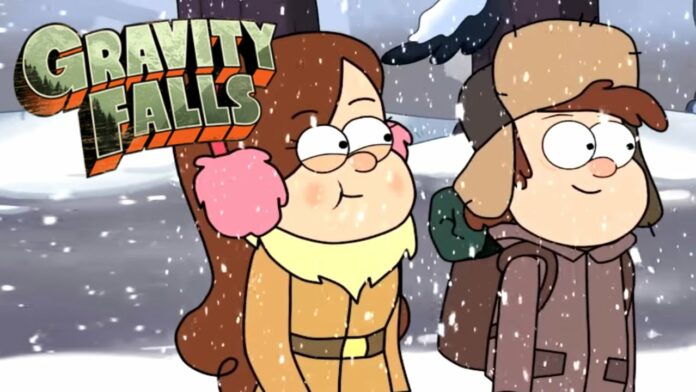 Gravity Falls is an American animated television series majorly revolving around mystery and comedy. This series has been created by Alex Hirsch, initially for Disney Channel and Disney XD. The hype and quality of this series have managed to increase the demand of viewers for its next season, increasing the chances of a release of Gravity Falls Season 3.
Gravity Falls follows the adventures of Dipper Pines and his twin sister Mabel who are sent to spend the summer with their great-uncle Stan in Gravity Falls, Oregon, a mysterious town full of paranormal incidents and supernatural creatures. The kids help Stan run "The Mystery Shack", the tourist trap that he owns, while also investigating the local mysteries.
Gravity Falls is created by Alex Hirsch and produced jointly by Tobias Conan Trost, Brian Doell, and Suzanna Olson. To date, 2 seasons of Gravity Falls have been out. The first season of Gravity Falls came out in 2012 on 15 June, while the next was aired in the year 2014 on 1st August. Both these seasons comprised 20 episodes each with a running time ranging from 20 to 44 minutes. All the episodes are available in the catalogs of Hulu and Disney+Hotstar. Earlier all 40 episodes were streaming on Netflix as well, but they were pulled down.
While the show was being aired during its first season, it was Disney's highest-rated show. The series garnered high viewership on its fifth episode, which aired on July 13, 2012, and attracted 3.6 million viewers. On March 15, 2013, the episode "The Deep End" was watched by 4.5 million viewers after the premiere of Wizards of Waverly Place's The Wizards Return: Alex vs. Alex, becoming the highest-rated episode of the series
Over the year, Gravity Falls managed to win several prestigious awards namely, BAFTA Children's award, three Annie Awards, and two Emmy Awards. The series has a whooping IMDB rating of 8.9/10, making it a worth watch series!
On Rotten Tomatoes, season one has an average critic score of 7.40 out of 10 based on 12 reviews. Gravity Falls Season 2 has an average critic score of 8.80 out of 10 based on 8 reviews. Let's find out whether fans will get to see Gravity Falls Season 3 or any spin-off coming sometime soon?
Is Gravity Falls Season 3 Cancelled? What are its chances of renewal?
Gravity Falls Season 2 premiered on 1st Aug 2014 and its last 20th episode was aired on 15th Feb 2016. More than 6 years have passed since its last episode came out but there has been no information regarding Gravity Falls Season 3 release. Fans are desperate to hear about the popular American cartoon series getting a sequel. The question is will it be renewed for another season on Disney and/or Netflix again? Let's find out.
The producer of the animated series, Alex Hirsch on November 20, 2015, when asked about the possibility of Gravity Falls Season 3 in an interview said, "the show isn't being canceled- it's being finished". He also mentioned that this was completely his decision. The reason is that Gravity Falls has reached its natural conclusion. He had wrapped up the series at the perfect note and he was satisfied.
Alex also remarked that the show hasn't been canceled, instead, it has ended on a happy note. The unnecessary prolongation of the series might have made the viewers lose interest in this series. He also admitted that from the beginning he had planned the show with a proper closure. Gravity Falls ended perfectly. There appears to be literally no way to add a Gravity Falls Season 3 without creating something entirely new.
Although the chances of Gravity Falls Season 3 premiering on Disney or Netflix seems relatively low, but don't be disheartened. There is a piece of good news to lift your spirits. According to rumors, Alex Hirsch, the producer and creator of the series is working on shorts and extra specials for the Gravity series.
In Feb 2018, on the occasion of completing a successful two-years of the series finale, Alex Hirsch presented us with "Gravity Falls: Lost Legends", a graphic novel that is the continuation of the story of "Gravity Falls". The novel was officially launched on July 24, 2018. Fans are sure that the maker has sufficient material to give a spin-off, if not a complete Season.
Though there have been constant rumors of Gravity Falls Season 3 or Gravity Falls spin-offs there is no official source to confirm. However, fans are hoping that in June 2022, on the show's 10th anniversary, an announcement for Gravity Falls Season 3 release or Gravity Falls Spin off series might come through. Few are even wondering about The Owl House Season 3 connecting seamlessly to both Gravity Falls and Amphibia cartoon series.
Who will be part of the Gravity Falls Season 3 cast?
The show written by Alex Hirsch, Matt Chapman, Jeff Rowe, Josh Weinstein, Timothy McKeon, Zach Paez, Michael Rianda, Mark Rizzo, Shion Takeuchi, Aury Wallington, Nancy Cohen, M. A. Larson, Tommy Reahard, and David Slack is expected to come with the following characters in Gravity Falls Season 3:
The major characters in Gravity Falls Season 3 are expected to include:
Dipper Pines (voiced by Jason Ritter) – The 12-year-old twin brother of Mabel Pines.
Mabel Pines (voiced by Kristen Schaal) – The 12-year-old twin sister of Dipper Pines.
Stanley "Stan" Pines (also known as "Grunkle Stan") (voiced by Alex Hirsch) – The greedy, grumpy, yet loving great-uncle of Dipper and Mabel Pines.
Soos Ramirez (voiced by Alex Hirsch) – The 22-year-old handyman at the Mystery Shack.
Wendy Corduroy (voiced by Linda Cardellini) – A 15-year-old part-time employee at the Mystery Shack, on whom Dipper has a crush.
Stanford Pines (voiced by J. K. Simmons) – Stan's six-fingered long-lost identical twin brother and the author of the journals.
Bill Cipher (voiced by Alex Hirsch) – An interdimensional demon that can be summoned and released into a person's mind. He resembles a one-eyed yellow triangle superficially similar to the Eye of Providence that wears a top hat and a bow tie. He serves as the main antagonist of the series.
Some other characters that can be anticipated in Gravity Falls Season 3 include:
Jennifer Coolidge as Lazy Susan
Niki Yang as Candy Chiu
Dee Bradley Baker as Waddles
T. J. Miller as Robbie Valentino
Will Forte as Tyler the Cute Biker
Thurop Van Orman as Li'l Gideon
Michael Rianda as Lee
Jackie Buscarino as Pacifica Northwest
Jessica DiCicco as Tambry
Justin Roiland as Blendin Blandin
Stephen Root as Bud Gleeful
J. K. Simmons as Ford Pines
What will be Gravity Falls Season 3 plot?
The show unfolds in a place called Gravity Falls in Oregon. It shows two twins Dipper and Mabel Pines who visit their great uncle Stan during the summer holidays. Their uncle Stan owns a "Mystery Shack", a tourist trap and Dipper & Mabel Pines help him in his business. Once they reach there, they witness various paranormal activities and incidents. Gravity Falls is a mysterious place and they find that the town is surrounded by supernatural creatures and paranormal entities.
The story ended in season 2 with Dipper's team fighting Bill Cipher. Bill Cipher was an extremely heedless and mindful demon who wishes to capture all the people and rule the whole world. However, at the end of the show, Dipper and Mabel gather everyone from the town and they collectively fight against Bill Cipher and ultimately won.
With this ending, we see that the story ends on a happy note and this has raised the anticipation for Gravity Falls Season 3. After a huge number of viewers and success, Gravity Falls Season 3 is expected to return back with a new and stellar storyline. The show is expected to come up with a new season where Dipper and Mabel save the people from monsters or paranormal phenomena in some other vacation. Since the antagonist of the storyline is gone and dead, Gravity Falls Season 3 is also expected to come back with new and interesting characters.
Stay with us to know more about Gravity Falls
We know that the viewers are madly waiting for the release and official announcement of Gravity Falls Season 3. However what we have let you know above is all based on the creator's interview, social media rumors, and viewers' expectations from the series. To get the latest updates on Gravity Falls Season 3, stay connected with PhonesWiki.