When engaging in enjoyable activities, time seems to fly by. This is why vacations, good movies, and delicious meals all seem to pass quickly.
Engaging in activities you enjoy is helpful to make time go by faster. Here are 7 entertaining apps that can assist with decision-making and entertain you. These apps include options for trivia games and connecting with friends. Give them a try.
1. Words with Friends
"Words with Friends" is a popular word-building game that is similar to Scrabble. It allows players to compete against friends or strangers in asynchronous play. It is a great way to keep your mind sharp and pass the time, while also improving your vocabulary and spelling skills.
How Do You Play?
It can be played with friends by connecting the app to Facebook or inviting them through email/unique code, or with strangers by starting a new game or selecting "Play Now" to be matched with an opponent. The objective is to form words with at least 2 letters horizontally or vertically, earning points. The game ends when all tiles are used or a player resigns, with the highest-scoring player winning.
2. Ignition Casino
Another great way for passing the time is Ignition Casino. The latter offers a lush array of gaming options, such as slots, blackjack, poker, and roulette, all of which can be played on a mobile device.
How Do You Play?
If you decide to pass time with Ignition casino, you can do this on this page. To play available games, just visit the casino's website on your mobile device or browser, no account is necessary as most games are available in demo mode. While the gambling portal doesn't have an official mobile app, the games can still be accessed via the browser on mobile or desktop, making it an easy and convenient way to play and potentially win money.
3. Heads Up!
"Heads Up!" is an app created by Ellen DeGeneres. It's a game that became popular on her show, and Warner Bros. decided to make an app for it. Without any doubt, this is a fun and entertaining way to spend time with friends and family, and the software can be downloaded for free on iOS and Android devices.
How Do You Play?
To play "Heads Up!", download the Head Up app from the Play store. Pick a category and stick the phone to the forehead with the word or phrase on the outside. Your teammates give clues, and you guess the word or phrase and tilt the phone down if correct. Pass or tilt the phone to the side if needed. Earn points for correct guesses and play until all words in the category have been guessed. The player with the most points is the winner.
The game is worth a try as it is fun to guess. We also recommend checking out our February 2023 game predictions and leaks for the PS Plus guessing game, which has already begun.
4. Ticket to Ride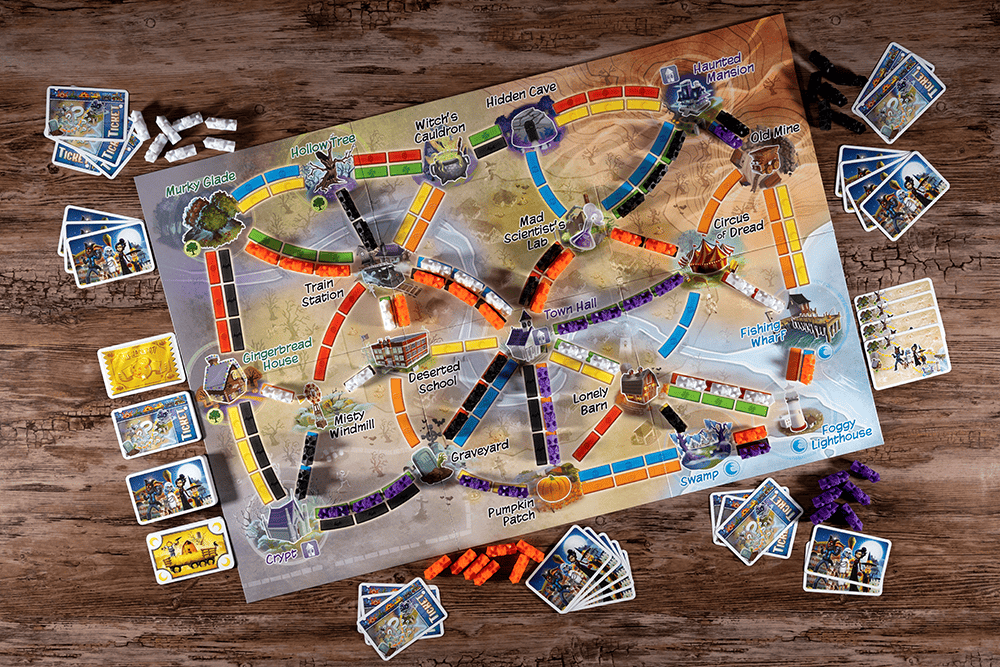 The digital adaptation of the popular board game challenges players to outdo one another in constructing the most train routes across the United States. It serves as an entertaining way to pass time while also educating players on geography.
How Do You Play?
To play the game, you will need the Ticket to Ride board, train cards, and colored train pieces. The game can be played with 2-5 players. Each punter starts with train pieces and train cards and takes turns drawing cards, claiming routes, or obtaining additional destination tickets.
Destination tickets show two cities, and players earn points by connecting them with a continuous path of trains. The game concludes when a player runs out of train pieces or the last train card is drawn, then points are given for completed destination tickets and the longest path. The player with the most points is the winner.
5. Candy Crush Saga
The Candy Crush Saga is an enthralling puzzle game where players match colored candy to move forward through levels, it has over 2000 levels that will keep you hooked for hours.
How Do You Play?
In Candy Crush Saga, you match 3 or more candies of the same color to progress through levels and earn points. The cand can be matched by swapping them with an adjacent candy. Each level has a different objective and new challenges as you progress with obstacles like blockers and ingredients that need to be cleared. Special candy can be created by matching more than 3 cand in a row or creating a T or L shape and have special abilities to help players reach their objectives.
6. Minecraft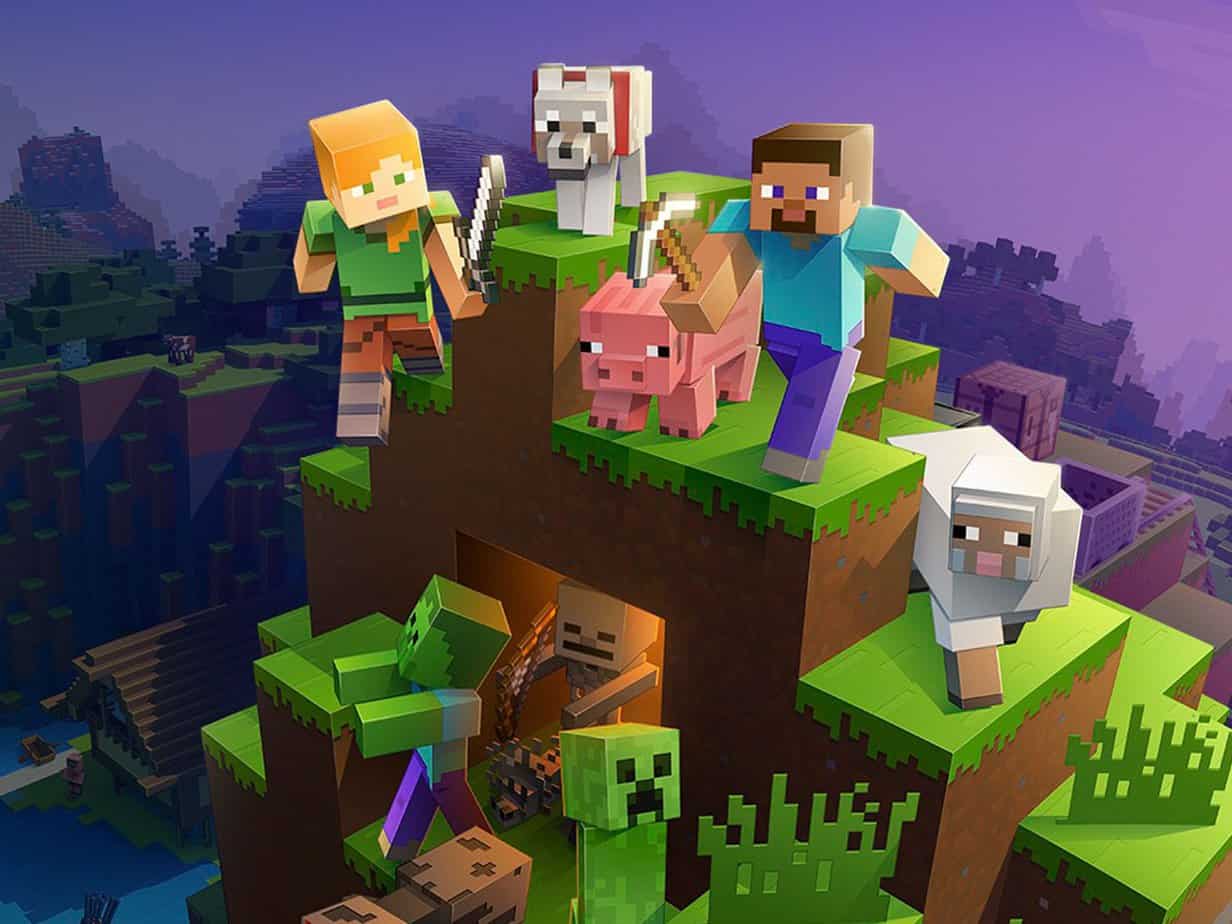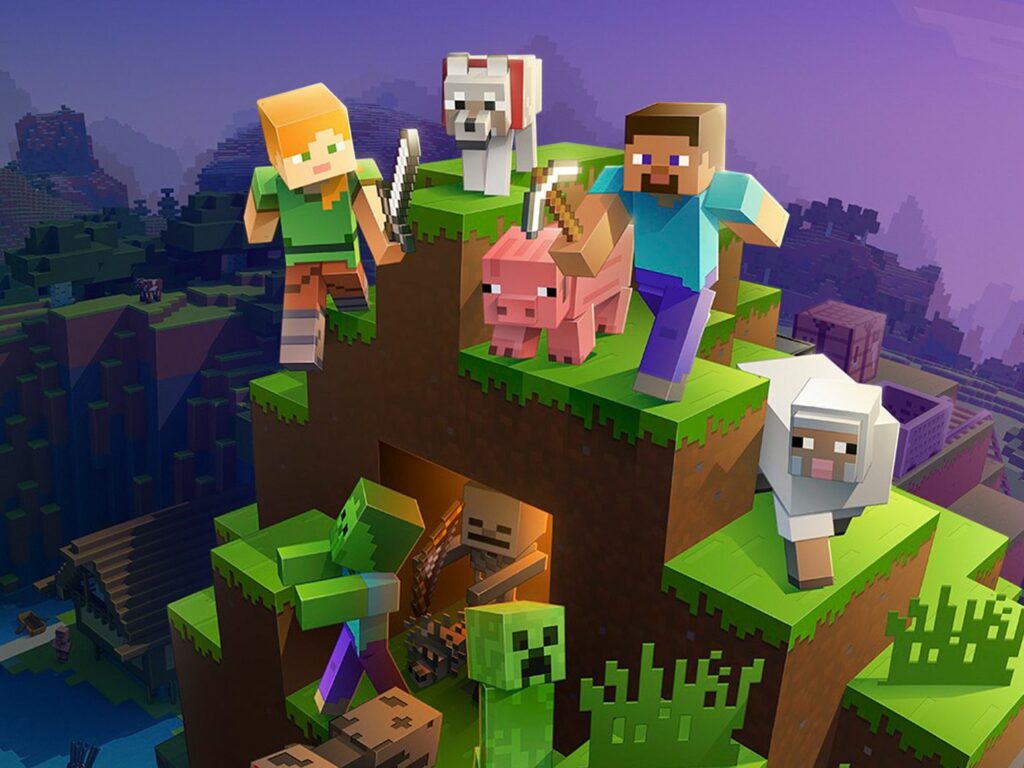 Minecraft is a popular sandbox game that allows players to build and explore virtual worlds. It's a great way to pass the time and also allows players to unleash their creativity.
How Do You Play?
You start in a randomly generated world and must gather resources such as wood, stone, and food to survive. You can build structures, mine for resources, and craft items using a variety of tools. The game has two main modes: Survival mode and Creative mode where players have different sources of resources and can build with/without limitations respectively. The objective of the game is up to the player, it can be surviving, exploring, or building complex structures.
7. Monument Valley
This is a puzzle game that challenges players to navigate through a beautiful and surreal landscape, solving puzzles along the way. It's a great way to pass the time and allows players to appreciate the beauty of art and design.
How Do You Play?
In Monument Valley, guide a princess through a series of levels set in a surreal and impossible architectural landscape by rotating, moving, and manipulating the architecture. Solve visual illusions and impossible geometry puzzles to progress through the levels, and also be aware of hidden paths and objects. The objective is to guide the princess to the end of each level through challenging puzzles.