Ever since the release of the car racing title Forza Horizon 4, fanboys have been speculating Forza Horizon 5 release date 2021 and its location settings. It is rumored Playground Games is planning to launch the game sometime later this year, 2021. It will turn out to be a big year for Xbox with big titles like Starfield, Fable, Avowed, Elder Scrolls, Forza, and Halo coming out this year. Possibly they are getting into shape to pump out AAA RPGs on an annual basis, somewhat similar to what Activision does with CoD.
Forza Horizon 4 continues to rule the charts of the best-selling game to date in the series. Launched in 2018, Forza Horizon 4 has added a ton of content in the last two years. A new Forza game, the next Forza Horizon 5 title, should come out in two years time span if we look at the developers' track record.
Unfortunately, 2020 has been a tough year for everyone. The development cycle of Microsoft has also gone for a toss it appears. Some sources suggest that Playground Games studios was unable to release the newest installment due to the COVID 19 pandemic slowing things down last year.
Is Forza Horizon 5 coming in 2021?
Rumors about Forza Horizon 5 again started talking when journalist Jeff Grubb said that he expects it to come out soon. Grubb still believes Forza Horizon 5 will come out in 2021, at least his recent tweet says so. At least he feels that he is just not exaggerating by saying that FH5 will be getting a release date before Forza Motosport 8 does!
Grubb also explicitly mentioned the release year in his podcast 2020:
It is still unclear whether the new Forza Motorsport will be released before the Horizon 5. We expect Forza Horizon 5 to hit shelves sometime in November 2021 since Microsoft usually likes to release new games during the holidays.
The industry is speculating that the latest Xbox Series X will be the first to see the release of FH 5. As of now, we have to wait and watch for and Forza Horizon 5 news.
Where will Forza Horizon 5 be set?
Forza Horizon 4 has its settings in the United Kingdom, known for its picturesque landscape. According to the leaks, Forza Horizon 5 is moving towards Asia, and what better than Japan. Check out the latest news on Forza Horizon 5 locations.
Forza Horizon 5 Map Leaks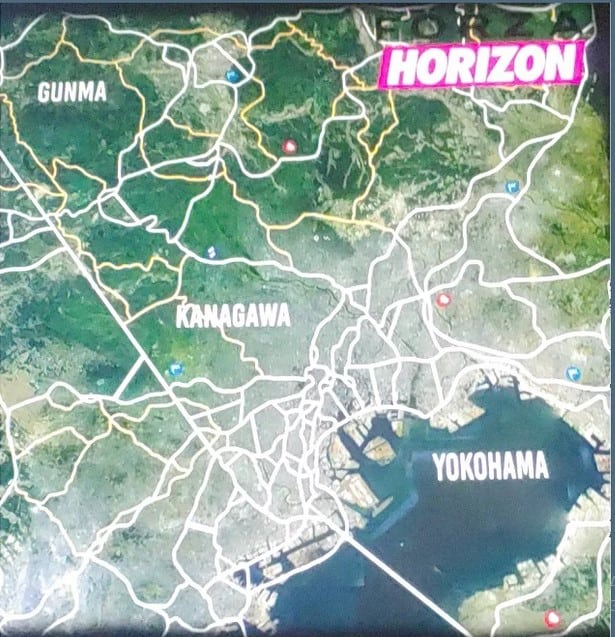 Users on Reddit have leaked 3 screenshots showcasing the new map. The same has been confirmed by a Microsoft insider. A satellite render of Japan with roads and HUD icons is leaked.
The images show the region of Gunma, Mount Fuji, and the Yokohama region. It will be interesting because these areas have a wide range of terrain. Fuji mountainous climb route is similar to Forza Horizon 4's Northern Britain. The varying terrain will encourage users to use different vehicles and adapt to play styles.
Another noted leakster 4chan has his sources believing that the Forza Horizon 5 location will be set in Puerto Rico. It will premiere on 5th October 2021 on MS Cloud, consoles, PC, and Game Pass.
Officially nothing has been confirmed. However, these are teasers and leaks only.
Forza Horizon 5 Wishlist
Microsoft devs must focus on making improvements in the sense of speed, as well as the environment and vegetation which looks pretty meh now in FH4. The persistent issues such as HDD, random stops, falling through the road, or the world glitching due to lack of rendering with HDD speeds will also need a fix in FH5.
Keeping in mind that FH5 will be built with next-gen we can see 4k60fps and it won't be held back like locked up 30fps Forza Horizon 3. The next-gen exclusive Forza Horizon 5 technology would actually be much of a technical leap when it comes to the racing genre. Fans would like to see all the next-gen benefits to continue to apply even if goes cross-platform. It includes the much in demand faster loading, higher performance, ray-tracing if they want it, etc.
Forza Horizon 4 coming to Steam soon
Till now, the Forza games have been exclusive to the Microsoft Store as part of the Xbox Game Pass for console and PC subscribers. However, this will be the first time the game will make its way on another game store. This will help Microsoft increase the overall Forza fanbase tremendously.
Are you excited for Forza Horizon 5? Share your thoughts in the comments below!