Discord is a fun social platform that allows you to communicate via text, voice calls, and video chat. Users often search for opportunities to buy members for Discord to get instant success. The website is ideal for vibrant discussion thanks to its community-friendly design. However, users occasionally encounter some difficulties. One of these troubles is getting suspended or banned from Discord or one of its servers.
Everything You Need to Know About Discord Bans
Fortunately, there are several ways to access Discord despite an IP ban. Utilizing a proxy server is the most efficient option. This section discusses various types of bans on Discord and ways you can dodge them.
Types of Bans
On Discord, there are two different kinds of bans:
The administrator of a particular server may impose a ban. You can still use any other Discord server despite being barred from one server. If you get kicked out from a server, you might get unblocked again and be allowed to browse that server again if you choose to do so. However, if you get a traditional ban, the server will block your account, the associated IP address, and the phone number.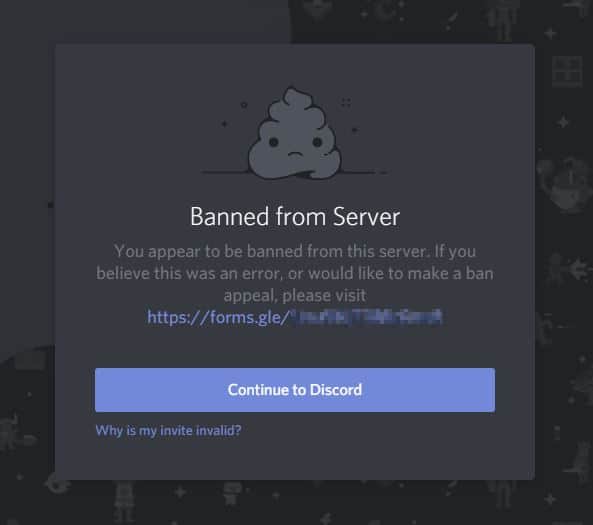 If Discord has directly banned you, you won't be able to log into your account or any of the company's servers or access content. One month prior to deleting your account, Discord generally notifies you of a temporary ban and allows you some time to resolve the issue.
Why Discord Imposes Bans on Users
You may be removed from a Discord server or the app for various misconducts as per the Discord community guidelines. Any of the following actions will probably result in you getting banned on their platform or server:
Spamming
Trolling
Harassing others
Raiding meant to bring down a server deliberately
Violating Discord's terms of service
Using a suspicious IP address
How Long Does a Discord Ban Remain?
A server ban usually gets revoked at any time. It depends on the sole discretion of the admin team that runs the server. A platform ban is a long-term ban and will require contacting the Discord support team for lifting.
Does Discord Ban IP Addresses?
Yes, Discord does frequently block IP addresses. A new IP address will help you get back on the platform. You may use a separate device, network, or proxy to obtain a new IP address.
How to Unban Yourself From a Discord Server
If you've been IP-banned from a Discord server, you can regain access either by using a workaround, like a proxy or by reaching out to the administrators. Here, we'll discuss the options to help you get back onto a Discord server.
Using a proxy server to access Discord and bypass the IP ban is an excellent approach. If you don't already have one, you should invest in reputable Discord proxy servers.
Contact the server admins or customer service
The quickest way to get yourself unbanned from a server is to get in touch with the server administrator. If you've received a platform ban, contact Discord's customer service team. You can communicate with the customer support team to have your ban lifted. Explain your situation, and if you did something to violate the terms, apologize and don't repeat your mistake.
How to Unblock Discord With a Discord Proxy Server on Windows
First, close the Discord app and then navigate to the Appdata folder on your computer's C drive, located under your username directory. After unhiding, select the local folder and then delete the Discord folder.
Now, to access Discord with a new IP address (proxy), open network settings and enter your username and password for the proxy manually or run a prebuilt script given by your provider to connect.
Reinstall the Discord app and sign up for a new account using a different phone number or email address. Join the server you were previously barred from by logging into your new account.
Final Thoughts
Although you can contact the customer service team or the server admin to repeal the ban, using a proxy is arguably the best option you can choose. With a new IP from a premium proxy provider, you can avoid an IP-based ban and regain access to the server in no time.