If you are looking for a way to bloom some great ambiance in your Discord server, these Discord Music Bots are the best you can get right now. After the recent ban of Discord Music Bots, the incredibly beloved Groovy and Rythm bots were shut down completely. Still, some have managed to survive along with the emergence of new bots as well. And surprisingly enough, they work well to provide Discord users with the ability to play their choice of music.
Discord is one of the fastest-growing social media platforms of current times that allows its users to create communities and servers and build contacts globally. You can use Discord to easily keep in touch with your friends using its messaging features along with superb voice and video calling abilities.
The existence of some copyright laws led Discord to ban its music streaming bots. But today, we have compiled a list of the Top 10 Discord Music Bots that are still working and available for free!
What is a Discord Music Bot?
To understand the concept of Discord Music Bots, first, you should know what Discord is. Discord is a VoIP (Voice over Internet Protocol) service with over 350 million registered users that serves to create and manage public and private communities.
Anyone is eligible to create their own server. Now everyone wants to have a music room where users can join and listen to music that they like. This is where Discord Bots come in.
Discord Music Bots are software-coded bots that can have a varied amount of functionality. They are capable of providing add free music and can work in the background. On top of this, you can also use these music bots to create your own playlists along with all other features of modern-day music streaming applications.
Now, let's take a look at the Top 10 Discord Music Bots of 2022 that are still in use even after the ban.
What are the best Discord Music Bots in 2022?
Here are the best surviving Discord Music Bots that work and can be a great addition to your Discord server. Note that all these bots have their own sets of features, and you should choose a bot that fits your preference in music and requirement.
1. Jockie Music Bot
Jockie Music is undeniably the perfect successor to Groovy and Rythm, and the best Discord Music Bot available right now. Using the Jockie Music Bot, you can play music from any of the popular music streaming platforms like Spotify, Apple Music, YouTube, Soundcloud, Deezer, and more!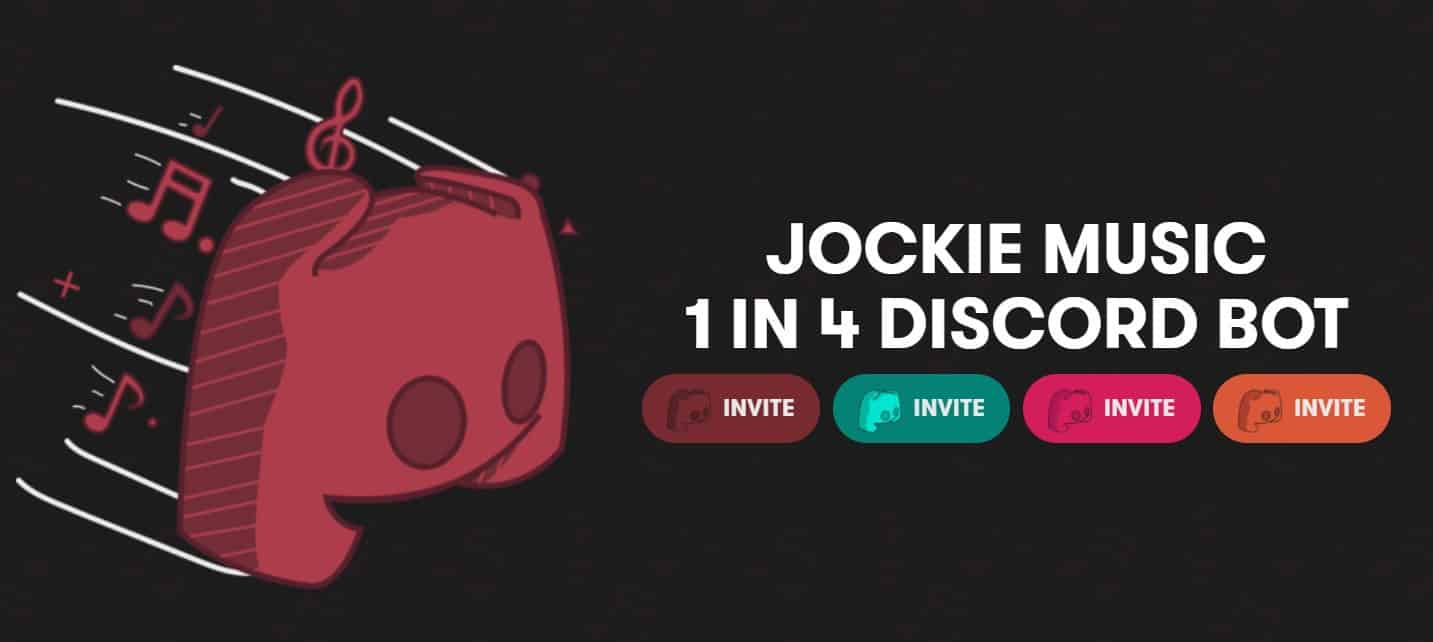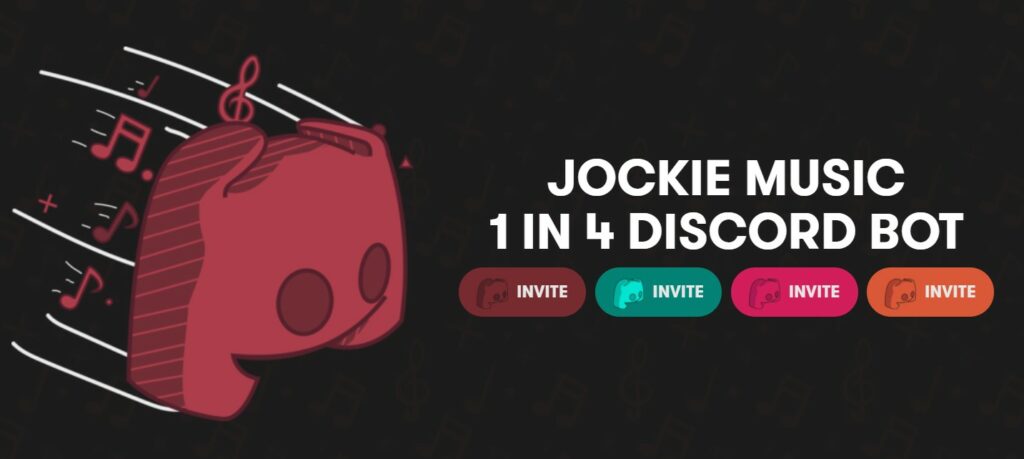 Playing songs using this bot is also very easy. All you have to do is just type in the keyword in the channel after the "m! play" prefix. Alternately, you can also directly paste the link of the song after the prefix to play it.
Why Jockie Music Bot has managed to secure the first rank among the top Discord Music Bots mainly lies in its amazing ability to add 4 of these Discord Bots to the same server.
Download Jockie Music for your Discord server from here.
2. Mee6
The Mee6 music bot is also one of the best Discord Music Bots that you can effectively use to build an amazing Discord server. Not only are you able to play smooth and fast high-quality music, but the Mee6 music bot also makes sure you get a ton of additional administrative and recreational features.
Among these, the most popular features include auto-moderation to keep your Discord server safe from trolls, toxicity, and users resorting to abusive language. You can set specific instructions in the Mee6 bot to auto-mute, ban or kick users from your servers if they break those rules.
Presently, the Mee6 bot is one of the most diverse Discord music bots that you can add to your server.
Download the Mee6 Music Bot for your Discord server from here.
3. Discord Music Bot Hydra
The Hydra bot rightly defines itself as "the only Discord bot you'll ever need!" This Discord Music Bot comes with a huge number of customization options, multilingual language support, command lists, and more.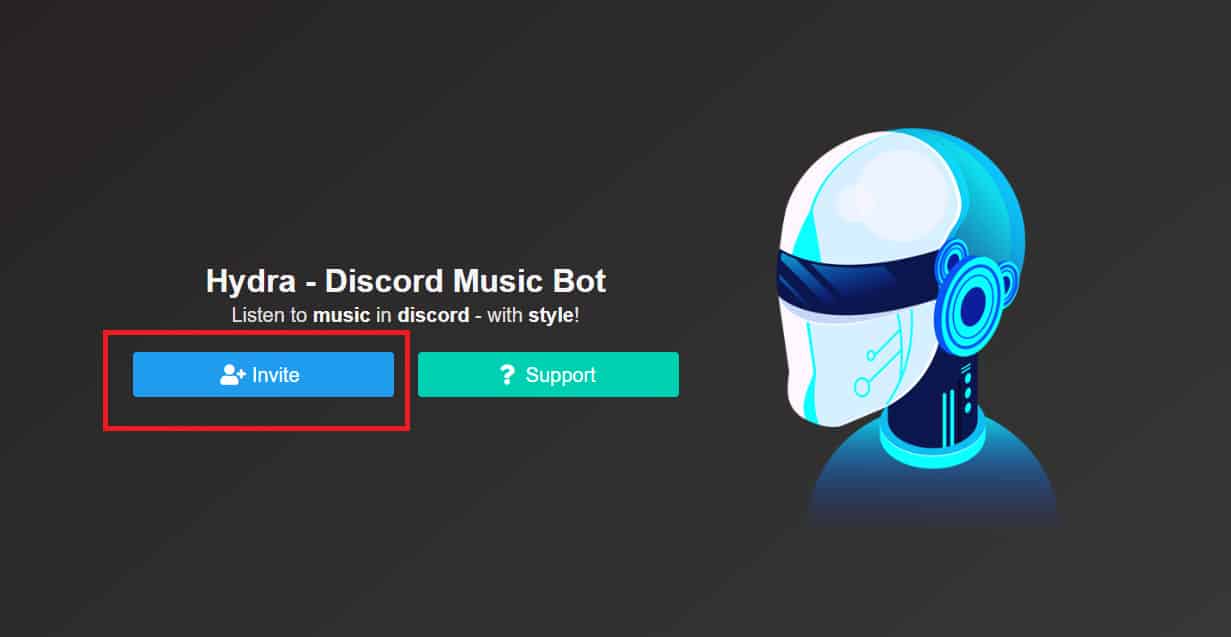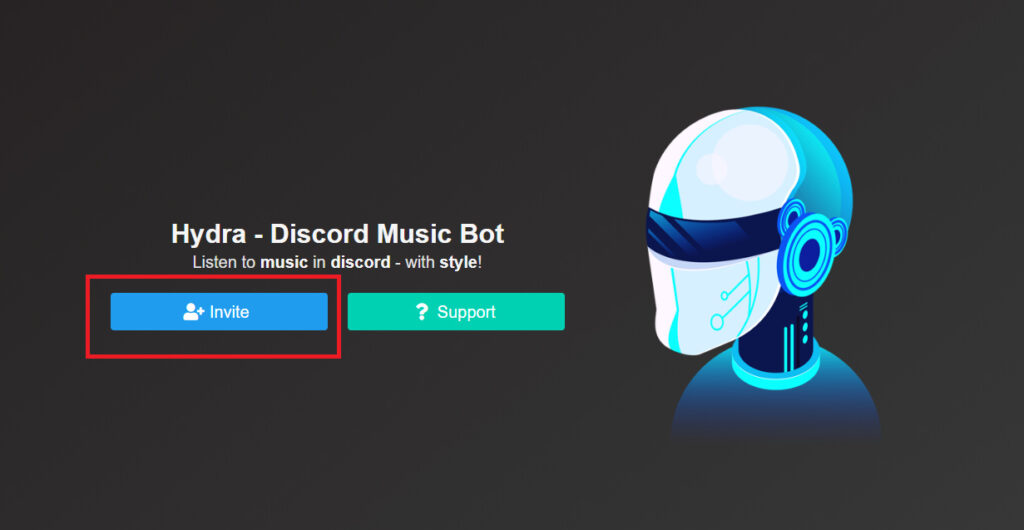 You can stream high-quality music and use the Hydra Music bot very easily on your server. Buying the Premium version of this bot also gets you a lot of extra benefits like global volume control, audio effects, autoplay feature, 24/7 playback, unlimited saved playlists, and more.
If you are looking for a Discord Music Bot devoid of complications while having easy accessibility and good music streaming capabilities, you should definitely opt for the Hydra Music Bot.
Download it from here.
4. Uzox Music bot
People are always on the lookout for Discord Music Bots which can provide premium features for free. If you are also looking for a bot like that, do not miss out on the Uzox Music Bot!
The Uzox bot offers you a reliable music playback service supporting major platforms like YouTube, Spotify, Soundcloud, Twitch, etc. You also get free access to several music filters, which are most usually available only in Premium Discord Music Bots.
The best feature of this music bot is its lyric support feature. You can download the Uzox Music Bot for your server and directly view the lyrics of the song playing by just pressing the on-screen lyrics button!
5. Fredboat Music Bot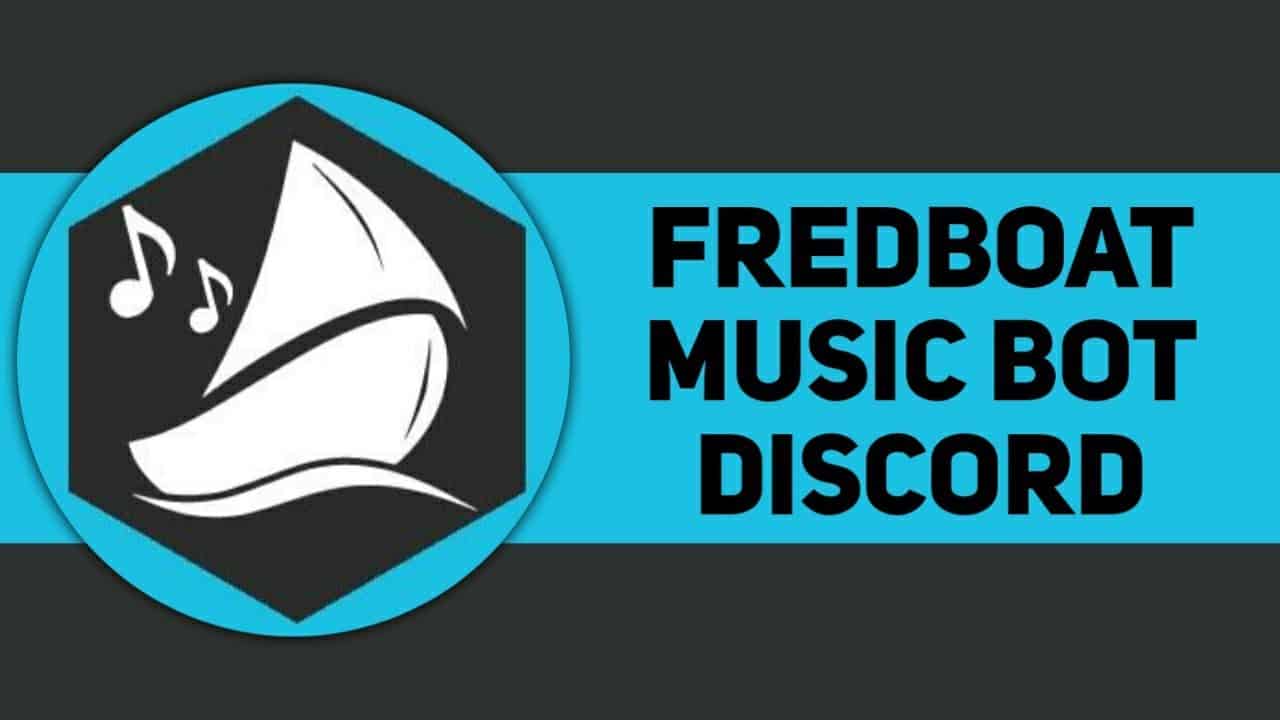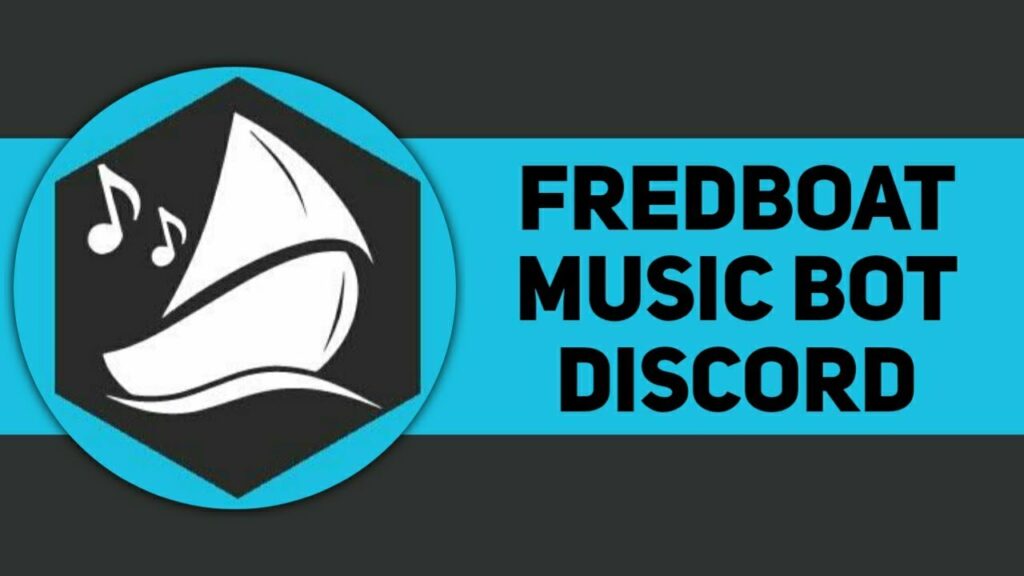 The Fredboat Music Bot is a powerful music bot for Discord that has support for a multitude of websites. This Discord music bot can play music from YouTube, Twitch, Bandcamp, Soundcloud, and even more!
You also get the added benefit of getting to play songs from specific playlists using the Fredboat bot. In this way, you don't have to constantly set a new song whenever the last one finishes playing. This simple Discord Music Bot also makes sure that there is minimal loss in music streaming quality.
If you are looking for a simple bot to add to your Discord server to listen to high-quality music, the Fredboat music bot is a great choice.
Download the Fredboat Music bot from here.
6. Vexera Music Bot
Vexera is a free multipurpose Discord Music Bot that is right now being used on over 300,00+ servers. Using this bot will give you quite a different experience from the other usual Discord Music bots. The Vexera music bot gives you an insanely smooth and lag-free music playback experience which you just can't find in any other free Discord Music bots.
This bot directly uses YouTube as its music provider, consequently giving you the ability to play all the latest songs with ease. You can further use the Vexera bot to control music playback and queuing in your Discord server along with various in-channel control.
The huge popularity of using this Discord music bot is also the effect of Vexera giving its users an abundance of really useful moderation tools to use on your server. Overall, the uniqueness of Vexera does make it worth checking out.
Download the Vexera Music Bot from here.
7. Lofi Radio Music Bot
Recent years have witnessed a massive change in the music industry with the boom of a lot of new genres. Among these, Lofi music has managed to become the go-to music and even the favorite genre for a huge chunk of young global listeners. If you're looking for a Discord Music Bot capable of adding a 'Lofi vibe' to your Discord server, the Lofi Radio bot comes second to none.
You can even use the Lofi Radio Music bot to play music 24×7 on your Discord Server. And this bot does not come with a complex user experience. The sets of commands are fairly simple and you will find it a great experience if you're downloading a Discord Music bot for the first time.
8. Zandercraft Music Bot
The Zandercraft bot is an easy-to-use multipurpose Discord music bot that has more than just music-playing features. You can use the Zandercraft music bot to not only stream Hi-Fi music, but it also offers additional tools to use GIFs, and play songs in XHD (Extra High-Definition) quality.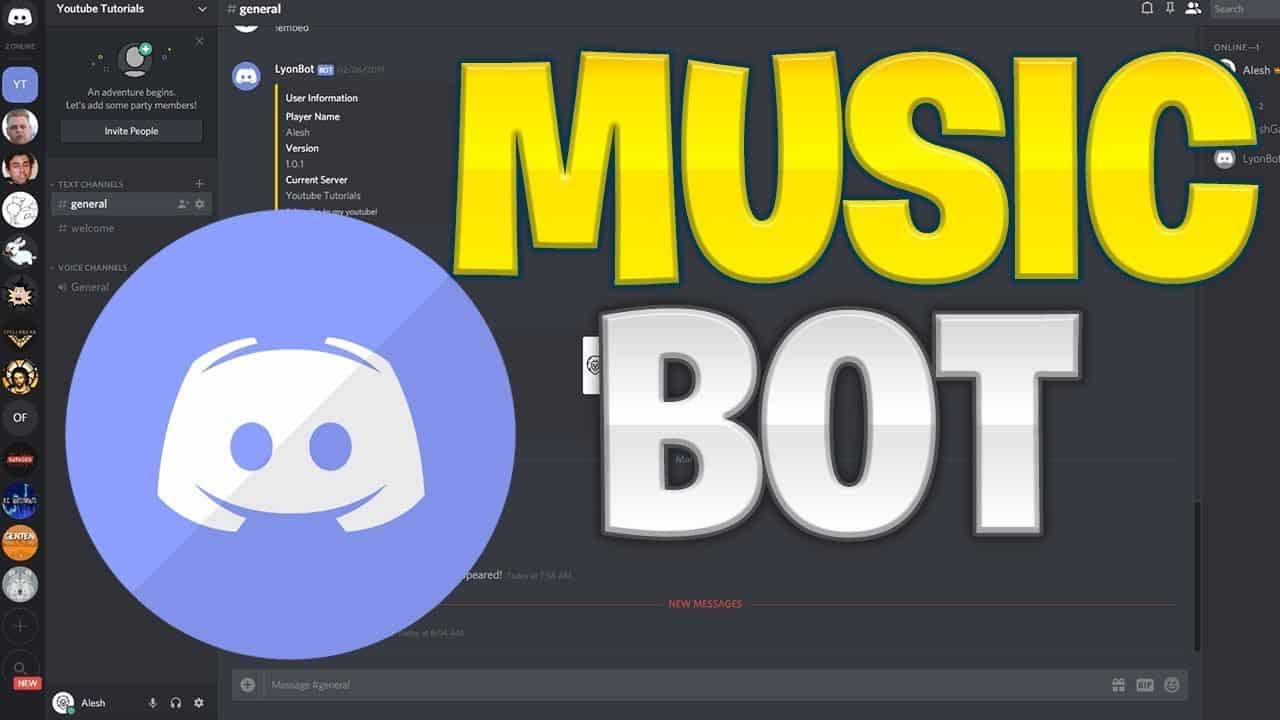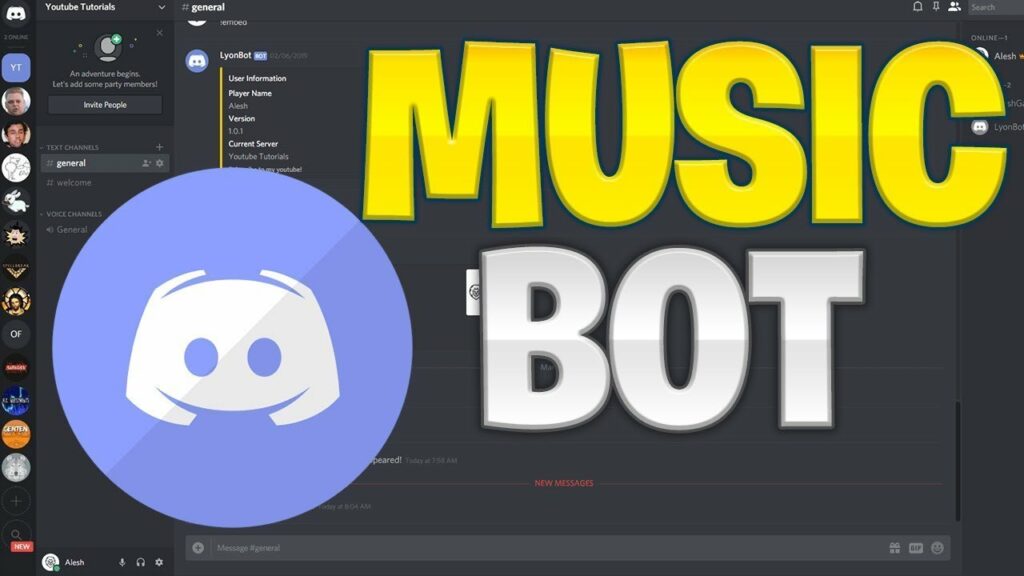 The Discord bot also allows you to search for songs, and create queues and playlists.
9. Chip Music Bot
Chip is a very popular and one of the Best Discord Music Bot. It offers streaming support for all the popular platforms like Spotify, SoundCloud, Bandcamp, and more! The Chip bot is regarded as one of the easiest-to-use free music bots. But you can also contribute to the Patreon of Chip's creator and get additional perks like 24×7 playback, global volume control, and bass-boosting abilities.
Using Chip only requires users to input simple commands in the Discord server, all commands essentially starting with "ch!". (without the "") You can further show the lyrics of a track, rewind a specific amount of time into the track and skip to a specific time in the current track as well.
Download the Chip Discord Music Bot from here.
10. Aiode Music Bot
Spotify has risen to become one of the favorite music streaming platforms in the latest years. If you're looking for a bot that can play songs from Spotify at a whim, the Aiode Music Bot can meet your requirements easily. Aiode is one of those Discord Music Bots that can stream high-quality music from Spotify as well as other platforms including YouTube, Soundcloud, Twitch, and more.
Along with music streaming, you also get a large variety of customization options right from bot invoke commands to custom playlists. Aiode doesn't just leave it there. You can even create cross-platform playlists using the Aiode Music bot and stream any music completely free on your discord server.
Download the Aiode Discord Music Bot from here.
Concluding Words
Discord Music Bots hold great power in improving the user experience while using Discord, the biggest gaming chat service globally. And although a plethora of such bots are available now owing to their ease of creation, choosing the Best Discord Music Bot that perfectly fits your server is very important. And of course, adding the perfect bot can successfully make your gaming or jamming experience with your friends greatly enhanced.