Exciting news for music fans in Ireland! Coldplay, the acclaimed rock band, is finally returning to the country with their highly anticipated Music of the Spheres tour. The two-day stint at Croke Park is scheduled for Thursday, August 29, and Friday, August 30, 2024.
Ticket sales for the Coldplay Presale event are taking place through various channels, offering different opportunities for fans to secure their spots. The Coldplay presale began this morning, providing early access to those who pre-registered on Coldplay's website and received a unique access code yesterday. If you have already registered, you can access the presale with your code.
Additionally, a second Coldplay Presale, organized by promoters MCD, will go live at 10 am on Wednesday. Fans who haven't registered yet can still sign up for this presale opportunity.
For those who missed both presales, fear not, as the general sale will be open to all at 10 a.m. on Friday, July 28, through Ticketmaster.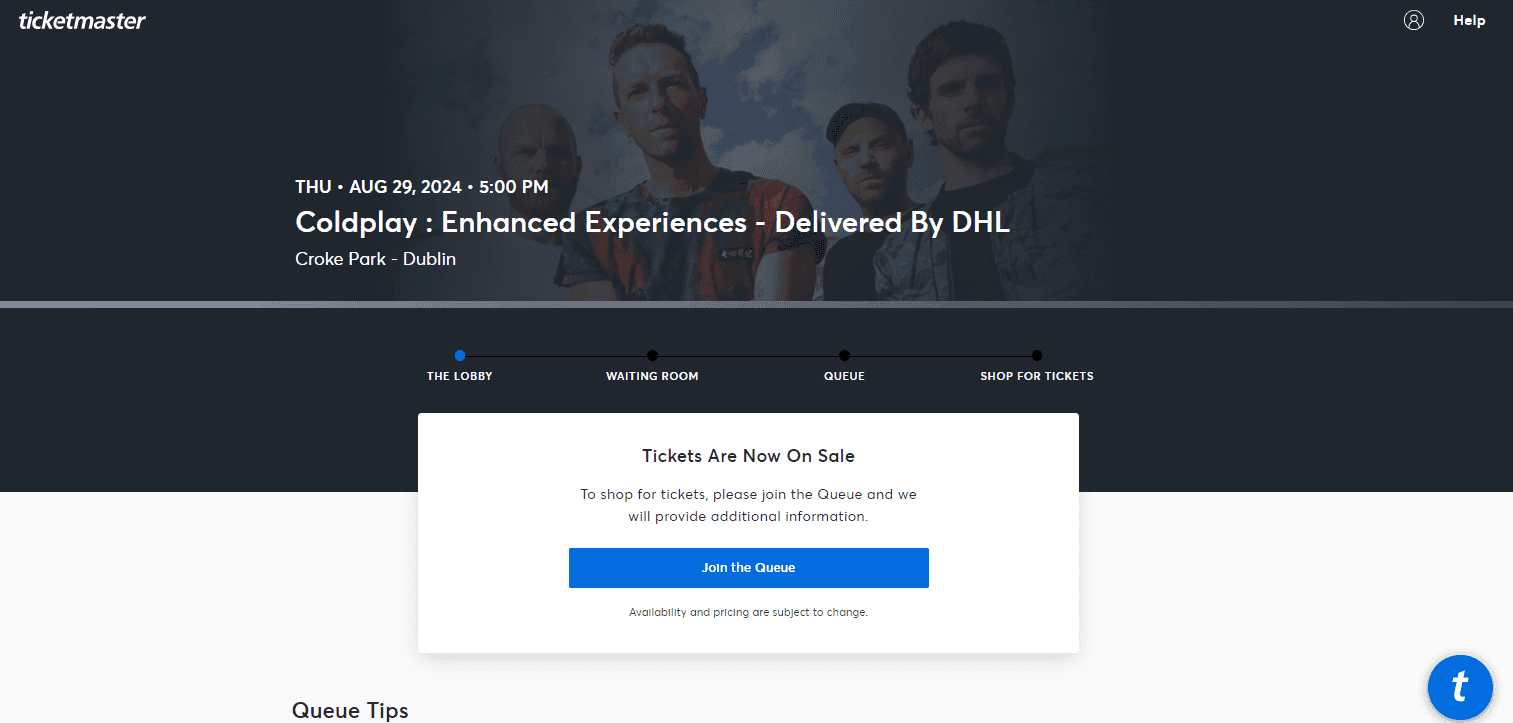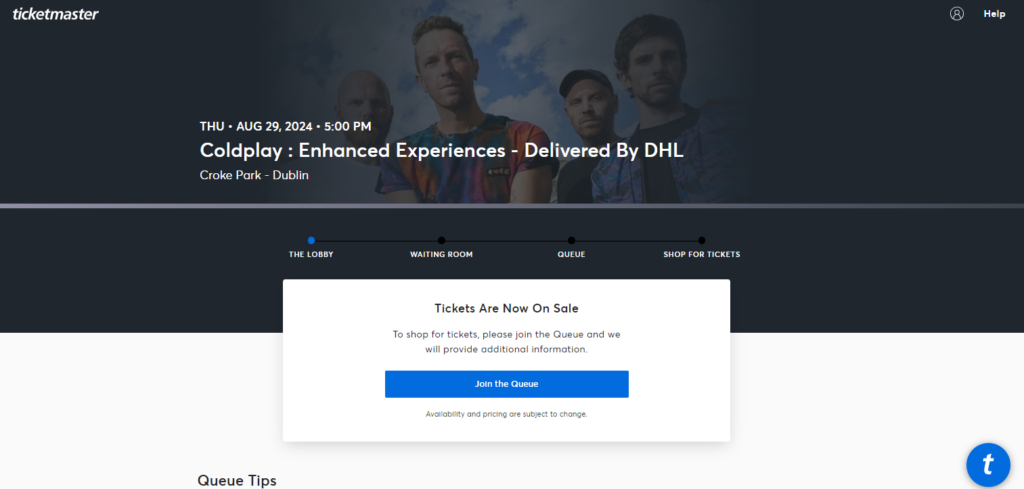 Coldplay's return to Ireland promises to be an unforgettable musical experience, and fans are eagerly grabbing the chance to secure their tickets. Whether you've registered for a presale or plan to participate in the general sale, now is the time to mark your calendar and make sure you don't miss the opportunity to catch Coldplay live at Croke Park.
Coldplay presale event is a stampede for its fans
The highly anticipated Coldplay presale event for their Croke Park concert in Dublin turned into a frustrating and nightmarish experience for fans due to issues with the Ticketmaster queue system. Many fans reported long waiting times and technical glitches, causing frustration and disappointment.
The Ticketmaster queue system, which is intended to streamline the purchasing process, ended up exacerbating the problem, leaving numerous fans stuck in the queue with no progress. Some lucky fans who managed to get past the queue encountered issues like being stuck on a loading screen with a spinning circle, further adding to the frustration.
Reports from fans shared on social media highlighted the extent of the problem, with some waiting for over 40 minutes and still not being able to complete their purchase.
Despite the widespread complaints and disappointment, there has been no official response or comment from Ticketmaster regarding the issues experienced during the Coldplay presale. This lack of communication from the ticketing platform has left fans feeling frustrated and uncertain about the general sale, which is set to take place at the end of July.
While there is hope that the general sale will be smoother, fans are understandably concerned that similar technical problems may arise again. The general sale is scheduled for 10 a.m. local time on Friday, July 28, and fans will be eager to secure their tickets without any further hiccups.
As of now, many fans are left disappointed and hopeful for a better experience during the general sale, but it remains to be seen how Ticketmaster addresses the issues that occurred during the presale event.
When are Coldplay concert tickets going on sale?
Tickets for the Coldplay concert at Dublin's Croke Park will be available on three different days:
Artist Presale: The presale starts on Tuesday, July 25, 2023, at 10 AM and continues until Thursday, July 27, 2023, at 10 PM. Those who have registered for the presale will receive their codes the day before the presale starts, allowing them early access to purchase tickets.
Promoter Presale: The promoter presale begins on July 26, 2023, at 10 AM and runs until Thursday, July 27, 2023, at 10 PM. This presale provides another opportunity for fans to secure tickets before the general sale.
General Sale: The general sale will take place on Friday, July 28, 2023, starting at 10 AM. This is when tickets will be available to the general public on a first-come, first-served basis.
During the presale, fans can buy a maximum of four tickets, while during the general sale, they can purchase up to six tickets.
How much will the Coldplay concert tickets cost?
As for the ticket prices for the Croke Park concert in Dublin, they have not been confirmed yet. However, the prices for similar tickets at other venues, such as Finland's Helsinki Olympic Stadium, have been announced. Ticket prices for Helsinki's concert range from €56.50 to €161.50, with additional delivery fees.
Fans can expect ticket prices for the Dublin concert to be in a similar range, but the specific pricing details will be officially released closer to the ticket sales dates.
Coldplay has an exciting offer for fans attending their Music of the Spheres tour in Ireland. They will be selling a limited number of Infinity Tickets for the shows, providing a more affordable option at around €20. However, there's a unique twist to these tickets as they must be purchased in pairs, and ticket holders won't have the option to choose their seating location.
The Infinity Tickets offer a budget-friendly option for fans who are willing to embrace the surprise of not knowing their exact seats in exchange for a more cost-effective experience. While the specific seating arrangements will be allocated by the organizers, attendees can rest assured that they will still be part of the unforgettable Coldplay concert at Croke Park.
For those who are flexible and excited about the prospect of attending the concert with a partner or friend, the Infinity Tickets present an excellent opportunity to be part of the magical music event without breaking the bank.
Whether fans opt for the Infinity Tickets or go for regular tickets in the general sale, the Music of the Spheres tour promises to be an extraordinary musical journey, with Coldplay delivering their signature sound and captivating performances to the delight of their Irish fans.