Bojack series continues to be the top contender when it comes to entertainment. It is one of the favorite shows of all time, a challenging sad comedy watch because of the many difficult but emotional topics it delves into. The buzz around a new Bojack Horseman Season 7 has gained momentum of late. In the absence of official confirmation from Netflix, there are many lingering rumors about the upcoming Bojack Horseman Season 7.
Bojack Horseman, an American Adult Animation and Comedy-drama is the perfect series to binge-watch over the weekend. First aired in August 2014, the show runs on Netflix and to date is composed of 6 seasons and a total of 77 episodes.
Created by Raphael Bob-Waksberg, Bojack was drawn by Lisa Hanawalt. BoJack is a humanoid horse that formerly featured in a 90s television show and is now attempting to recover his fame reputation with the aid of Diane Nguyen's memoirs. BoJack Horseman has earned critical accolades and appreciation, notably for portraying melancholy, addiction, self-harm, racism, and misogyny in a "realistic" manner. Bojack Horseman has been nominated for various awards and has also won two Writers Guild Of America Awards. Bojack was also nominated for Critic's Choice Television Awards for Best Animated Series.
The show overall has been rated very well. Bojack Horseman managed to gain a lot of viewers due to its realistic and relatable storyline. Starting with the IMDb rating, the show has an 8.7/10 rating in this category. With 93% on Rotten Tomatoes, the show is doing amazing. Also, the Times of India gave 4.5/5 to BoJack Horseman. So if you are looking for a perfect series to watch on your coming weekends, Bojack Horseman is a perfect show for your leisure time!
Is Bojack Horseman Season 7 canceled
The series BoJack Horseman released its last season on January 31, 2020, and it's been over a year since the people started to ask the creators for the 7 season. The sixth season of Bojack Horseman was the longest ever season and was divided into two parts with both containing 8 episodes each.
The storyline of Bojack Horseman starts with the protagonist, a humanoid horse who once used to be a famous character but is now living a life of misery, His fame is all gone and he isn't as cheerful as he used to be. He's depressed and lonely as the struggles of his life dawn upon him. He is shown struggling with his life to get a role and his world is swirling around. Due to his glum and monotonous life, he also becomes addicted to drugs and roams around the streets of Hollywood city in hope of getting a new role.
However, as the series proceeds, at the end of the sixth season, Bojack Horseman's life returns back to normalcy. All the hardship finally pays off and all his messed up life starts to make sense. Other than her, all the other characters started to get settled. From the perfect ending at the end of season 6 and Bob's interview, we can conclude that Bojack Horseman Season 6 was the last season on Netflix.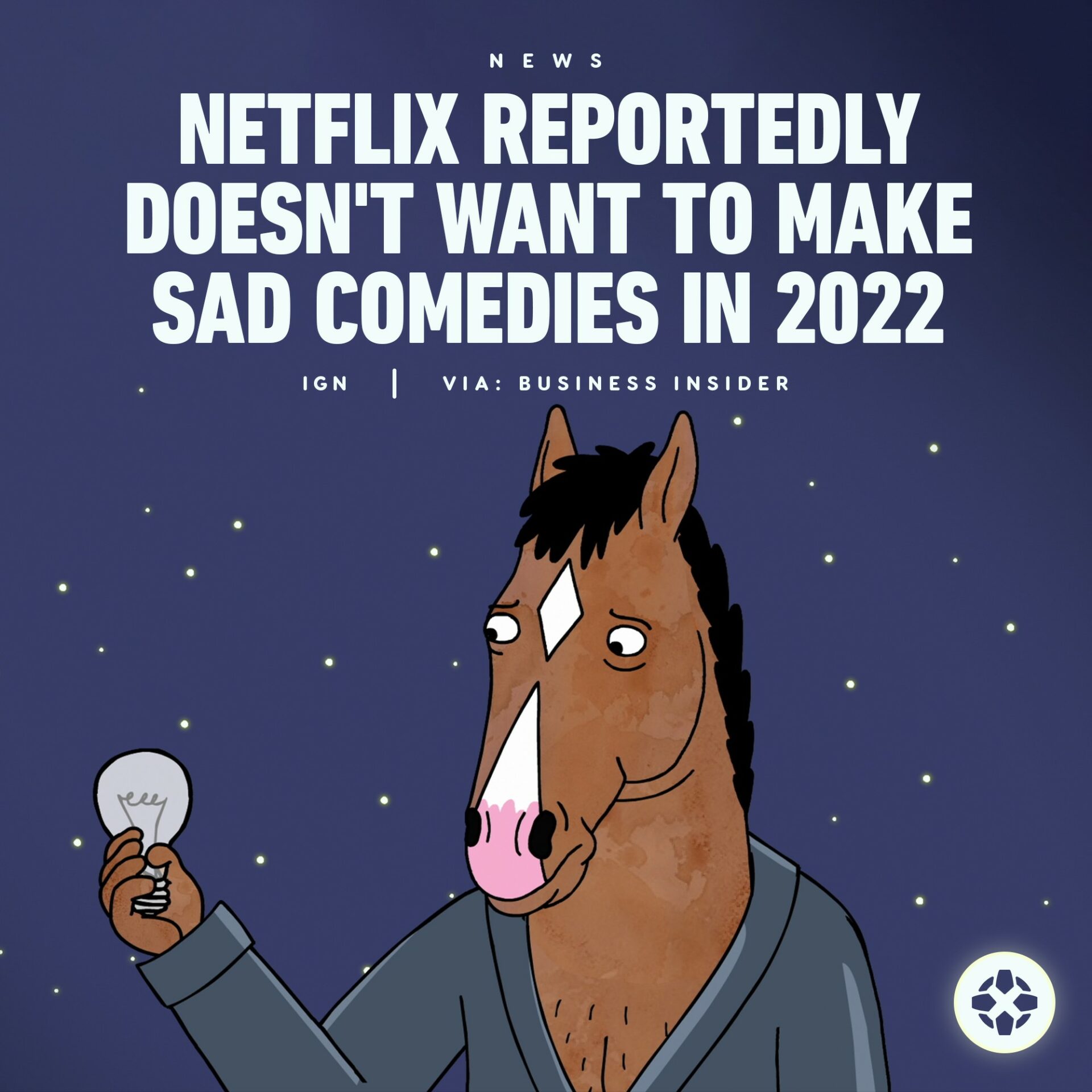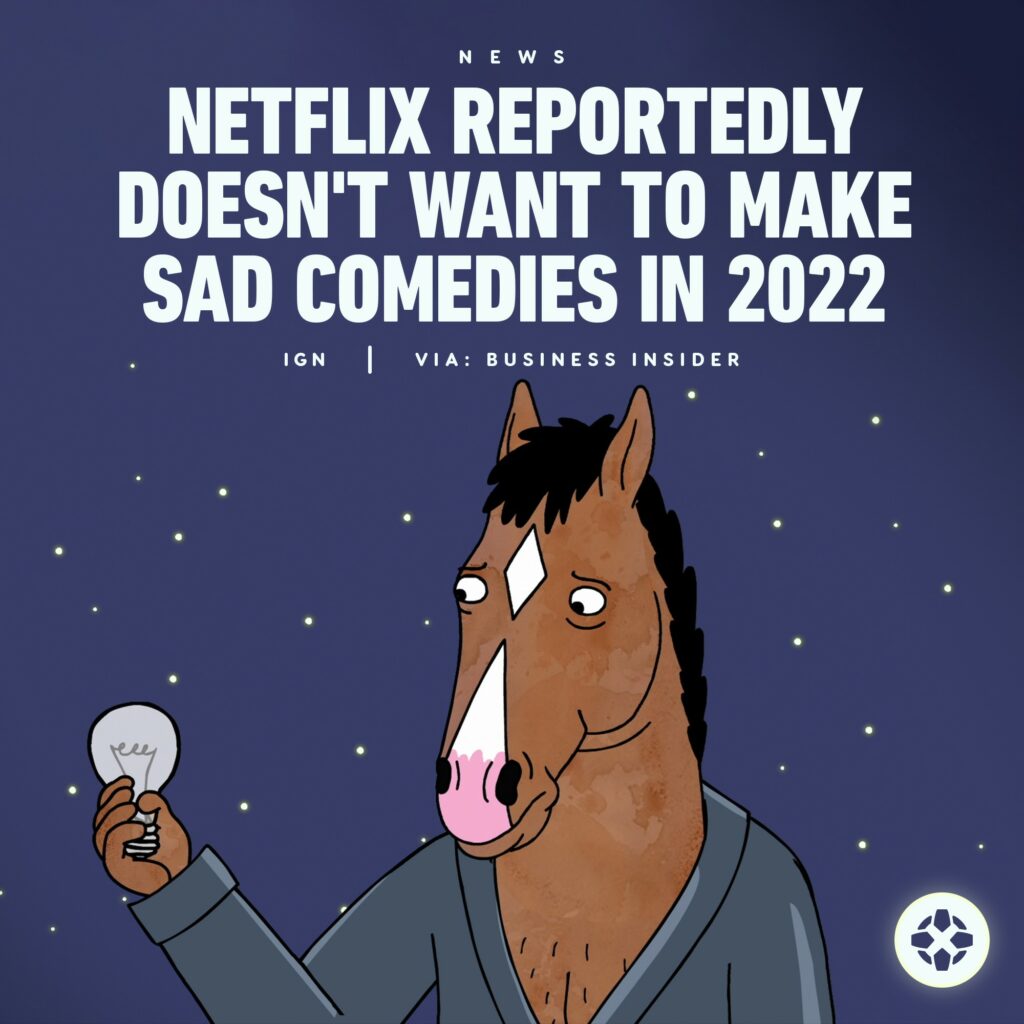 Though Bob Waksberg seems interested in giving the series a better goodbye, the chances of Bojack Horseman Season 7 reaching its viewers are relatively low. Netflix for the past few days has been in news due to a drop in viewership and the countermeasures it is taking. For it to regain its rank, Netflix is desperately on the lookout for a title that gives its next big hit. It is showing more interest in producing series similar to New Girl and not more "sad coms" like Bojack Horseman. Seems Netflix doesn't want to renew the popular shows, the most popular and longest-running shows, that made their network successful.
The last decade on streaming platforms has been completely oversaturated with darker media, making the world look more depressed and nihilistic. Mass opinion on this change in the stance of Netflix is that viewers would prefer a few more sad comedies than live-action remakes of beloved games or animated shows. The simple reason is that it's so incredibly powerful that it is more than worth watching. But one can hope the studio extends the show to justify the closure in the final episodes of the sixth season.
Bojack Horseman Season 7 Release Date
Bojack Horseman has received critics from all around the world due to its realistic and genuine character. There have been long unconfirmed rumors for the release of Bojack Horseman Season 7.
In an interview, Bob-Waksberg stated, "I suggested to Netflix that I would love it if I could have the forewarning so that I could give the program a real finale rather than putting up some cliffhangers that will never pay off." "When Netflix picked up season six, they said, 'Hey, remember how you requested for that heads-up?' This, we think, is your warning. As a result, I'm pleased that we got that notice."
Now, this remark suggests that Netflix told Bob that Season 6 is the series finale, and as a consequence, he was able to properly send the program out.
In an interview when Raphael Bob-Waksberg was asked about the possibility of Bojack Horseman Season 7, he said,
"I don't know. I mean, I don't want to rule anything out, but I will say, I am very happy with where we leave all the characters at the end of the show. Right now, I'm not itching to tell more stories in this universe, even though there were more stories that I would've been happy to tell." "Maybe in a couple of years, I'll be itching to get back into it. Right now I feel like there's something nice about making a thing and that's the thing, then going on to make other things."
Though this doesn't clarify the stand of Netflix for releasing Bojack Horseman Season 7, it is expected to debut in Fall 2022. BoJack Horseman Season 6 was released on October 25th, 2019, and January 31st, 2020.
Bojack Horseman Season 7 Trailer
Bojack Horseman is a quite loved character and viewers are waiting relentlessly for the release and confirmation of its next episodes. However, the trailer for Bojack Horseman Season 7 hasn't yet arrived.
In the meantime, you can take a look at the trailer of Bojack Horseman Season 6.
Bojack Horseman Season 7 Cast
Though there is no official word from Netflix, but assuming on popular demand we get to hear of Bojack Horseman getting renewed for Season 7, here are characters that we are expecting to make a comeback
Will Arnett as Bojack Horseman
Alison Brie as Diane Nguyen, a human ghostwriter
Paul F. Tompkins as Mr. Peanutbutter, an energetic, optimistic, and cheerful yellow Labrador Retriever who is BoJack's former sitcom rival.
Aaron Paul as Todd Chavez, an unemployed, silly but vastly talented 24-year-old human slacker who ended up at BoJack's house for a party five years before the beginning of the series and never left
Amy Sedaris as Princess Carolyn, a pink Persian cat who is BoJack's agent in the first three seasons and former on-and-off girlfriend.
However, in Bojack Horseman Season 7, new characters are likely to arrive. Sarah Lynn will be played by Kristen Schaal, and BoJack Horseman will be played by Will Arnett. In addition, Mr. Peanutbutter's Paul F. Tompkins, Todd Chavez's Aaron Paul, Diane Nguyen's Alison Brie, and Amy Sedaris' Amy Sedaris (Princess Carolyn).
All the above-stated facts and points are extracted from the trends that the series have been following, social media rumors, and interviews with the creator. To know more about Bojack Horseman Season 7, its cast, background, plot, tailor, and every other detail, stay updated with PhonesWiki!