Who says a watch can tell you only the time? A bit of fashion and technology; the rare combination of beauty and brains, as clever as a gadget can get. Yes, we are here to talk about the best smartwatches for women.
It's called a 'smartwatch' for a reason. The wearable computer can add a dose of style to your everyday ensemble and be as useful as you would like it to be. Call it your confidant or your guardian. No kidding, the best smartwatch for women 2022 can be at your service.
Sources reveal that the smartwatch market was seen growing by 173% (YoY) by the March 2022 end. You got to see it to believe it.
Which is the Best SmartWatch for Women?
Here is a list of the best smartwatches for women who are always on the move in the field of sports, fashion or even the office.
1. Noise ColorFit Pro 3 SmartWatch
The smart wearable is super functional and attractive looking. It is available in many colours like jet black, rosy pink, smoky grey, rose red and more. The aesthetics of the watch is sure to elevate your attire with the 1.55-inch touchscreen that adds to the appeal. It is known to be the best smartwatch for women's health for various reasons.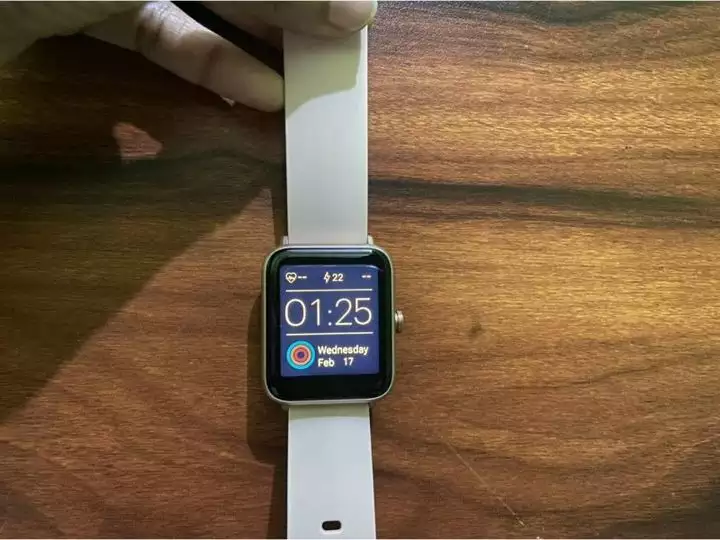 In this world full of anxiety, the Noise ColorFit Pro 3 can impeccably monitor stress and SpO2 levels. Like many other smartwatches, you can enjoy the luxury of diving into the water. It features a 5ATM waterproof design with swappable silicone bands. You don't have to restrict yourself with the phone; the watch is compatible with Android and iOS. The fitness tracker is brimming with sensors to monitor your sleep cycle, heart rate, calories burnt, blood oxygen levels and more.
Not to call them gender-restricted, but the gadget has incorporated special features also to track women's menstrual cycle. How cool is that? And that's not it. All of the recommended watches are tried and tested. So yes, take it as a first-hand experience. What's even more engaging is that you can download the NoiseFit App on your phone and know your health better. Enliven your daily workouts by setting a challenge and tracking them. The watch provides 14 sports modes to up the game for a healthy competition.
Did I mention the watch has an easy 10-day battery life? Nothing can come between you and your health anymore.
What's the setback?
Basic features
2. Samsung Galaxy Watch Active 2
Here's a Samsung smartwatch for women you ought to fall in love with at first sight. Compared to its cousins, this one is priced slightly on the higher side. But the gorgeous design and top-notch features make it an irresistible buy. You have three stunning colour options to choose from – gold, black and silver.
Barring the basic features, this all-new Galaxy smartwatch has a lot of exciting things to offer. For instance, it takes the sleep-track analysis to a whole new level by providing insights into how you sleep. HRM also stands as one of the special features. The watch makes it easy to detect low and high heart rates. Call it a mini doctor!
The Samsung watch has many utilitarian applications, with the Galaxy smartwatch lineup being the most exclusive one. The timepiece lets you have professional-level guidance and motivation. Slip on the watch and bring more value to your life. It's as deep as it sounds. You have a personalized fitness coach, diet tracker and a step counter. A 3-in-1 app to keep you fit regardless of your busy schedule.
The highlight of the watch is the IP68 and 5ATM dust and water resistance rating. Enjoy the exceptional durability in multiple conditions. Nothing can stop you.
What's the setback?
Absence of a rotating bezel
3. Apple Watch SE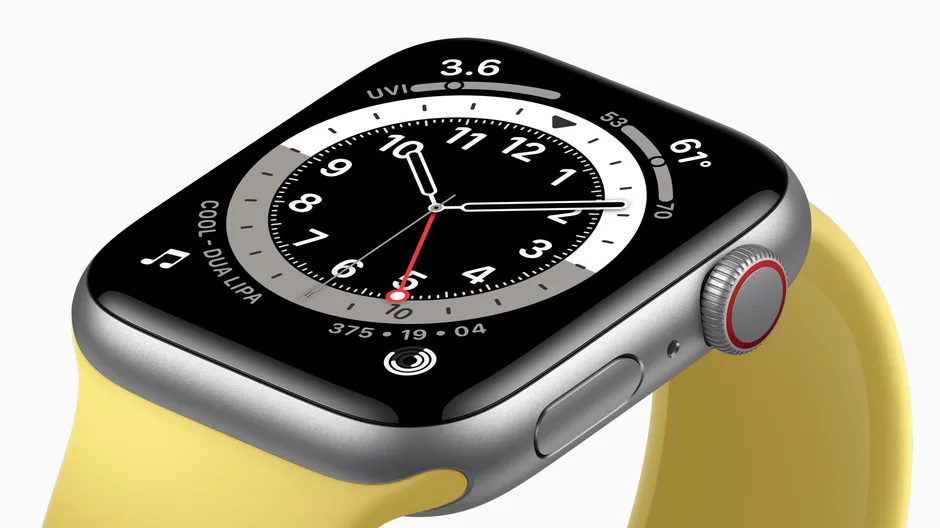 If you are an iPhone user, this Apple smartwatch for women is a must-cop. This accessory lets you control everything from your wrist. It is certainly not one of the affordable options, but compared to the other premium smartwatches, the Apple SE is heavy on features and low on price.
The watch takes care of the basics swiftly, i.e. monitor heart rate, create a sleep schedule, and track your fitness goals, but there's much more to it. Besides the usual workout, running and swimming, you can track the new pilates and tai chi workout. Stay fit however you like. You can hike smarter with the real-time elevation reading and a built-in compass. The Apple Watch can also detect a fall and call the emergency service without your head up. With the emergency SOS feature, you can call for help whenever you need it.
Thanks to the phenomenal Bluetooth connectivity, you can take calls and messages and tune in to your favourite music and podcast from your wrist. Undoubtedly, Apple is leading the charts of the best smartwatch for women with some exclusive features which you may not find in the budgeted options. You can route yourself with the assistance of Apple maps, get notified immediately in the case of unusual heart rate, quick wi-fi connectivity, Apply pay and a microphone.
What's the setback?
Absence of SPO2
4. Boat Xtend Smartwatch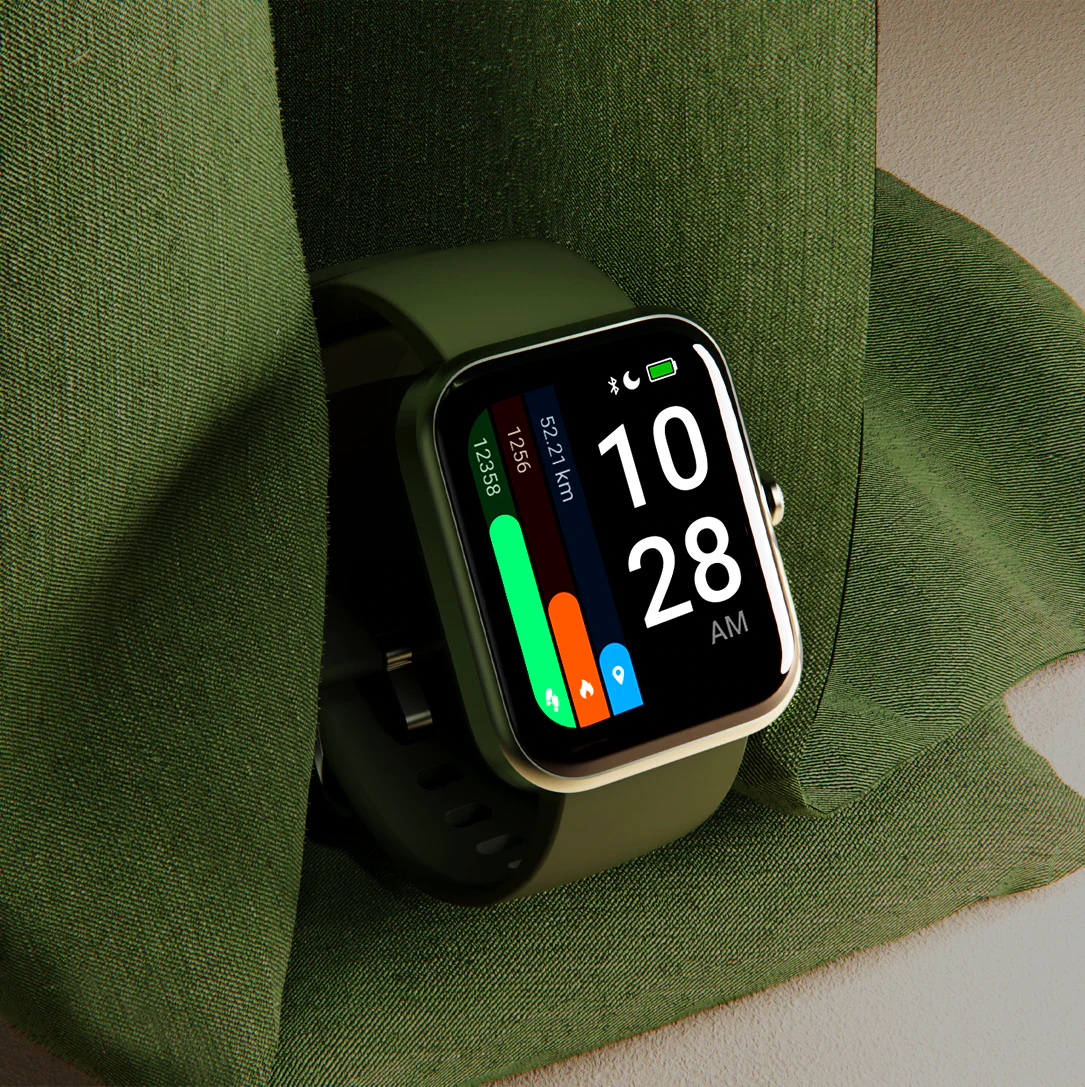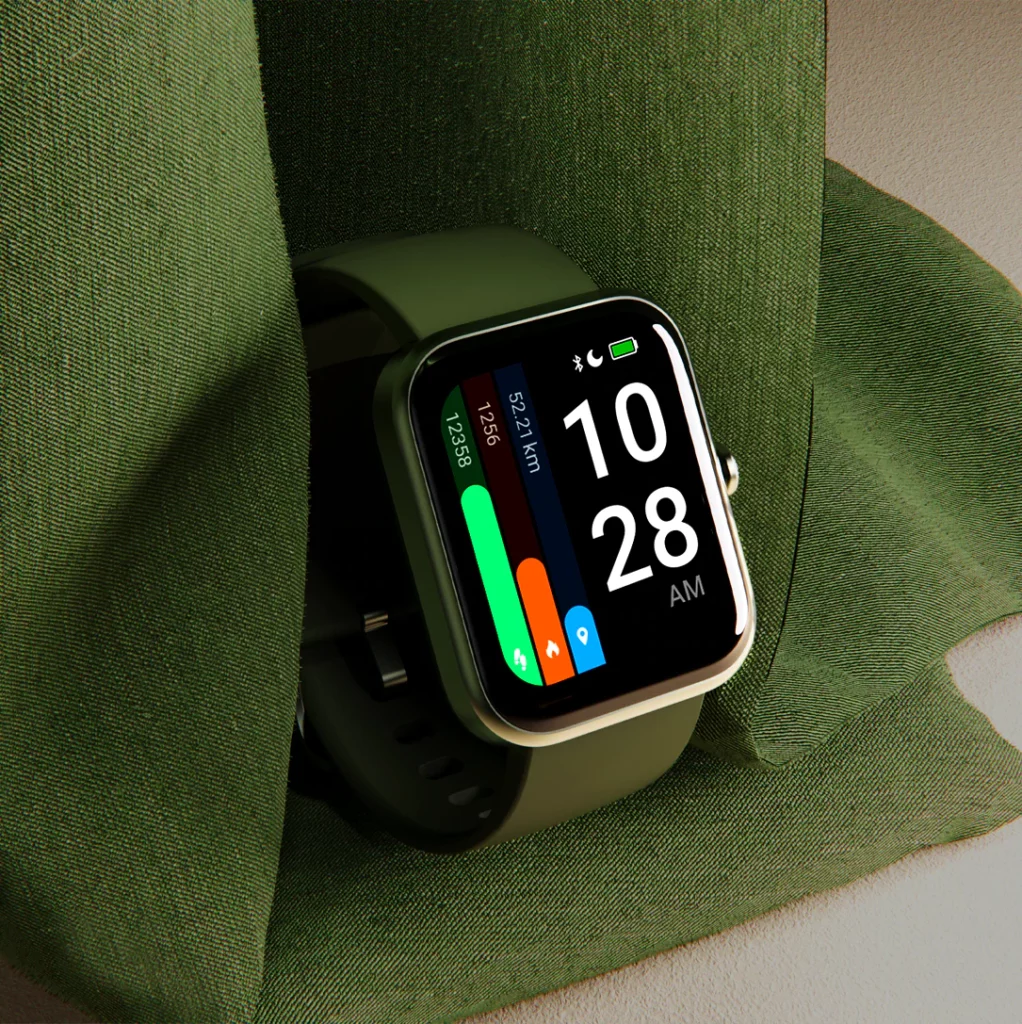 If you are looking to ditch the biggies and grab the best smartwatch for women under 5000, here's a leading candidate. The modern-looking smartwatch is available in such super exciting colours, that there's no way you can resist any of them.
The Boast smartwatch can automatically recognize the sports and track your fitness level with 14 modes like spinning, swimming, cycling, elliptical, rowing, yoga, cricket and more. It is splash and sweat resistant and therefore qualifies to be the perfect fitness partner. The 1.69" big square colour LCD display solves the purpose of a clear display and looks super stylish.
At an affordable price, enjoy the premium feature of Alexa's built-in Voice Assistant. Now set your alarms and know the weather forecast and live cricket score on your command. It's almost like checking up with a real person. Also, if you want to enjoy the exclusivity of Apple at a cheaper price, here's your best bet. Take your important messages and calls and receive all the important notifications without taking out your phone. What better than getting your reminders and hydration alerts on your wrist?
You can enjoy a beguiling touch experience with all the features you have been desiring for.
What's the setback?
The Alexa built-in comes with a limitation.
5. Fitbit Versa 3
Before we proceed, take note that the smartwatch is available in five subtle and attractive colours, keeping contemporary fashion in mind. The Fitbit Versa watch is certified to be the best smartwatch for women's health for obvious reasons. It takes fitness to the next level. Besides encouraging workouts, running and hiking, the watch lets you know whether you are ready to exercise or need some more recovery time.
While quality sleep is one of the most underrated lifestyle factors, the updated FitBit watch gives you a sleep score to help you know the exact status. Very cleverly, the watch tracks the actual time of light, deep and REM sleep. And this is only done to encourage good health.
With the active zone minutes feature, you can gauge the effort you put into the exercise to let you know what intensity you are at. The Google Assistant feature lets you control all your smart home devices from your wrist, eliminating all the extra effort. Fitbit's revolutionary heart rate technology gives the wearer an accurate 24*7 heart rate reading.
Keep track of all women's health symptoms with just a touch. Yes, that's how it makes life so convenient.
What's the setback?
All the exclusive features come at an additional cost.
Comparison Table for the Best SmartWatch for Women
| | | | | | |
| --- | --- | --- | --- | --- | --- |
| PARAMETERS | Noise ColorFit Pro 3 | Samsung Galaxy Watch Active 2 | Apple Watch SE | Boat Xtend | Fitbit Versa 3 |
| Battery Life | 10 days | 3 days | Upto 18 hours | 1 week | 6 days |
| Special Feature | Blood oxygen levels | Galaxy lineup | Retina display | Great water resistance | Heart rate monitoring |
| Price | Budgeted | Premium | Premium | Budgeted | Premium |
| Alexa | Yes | Yes | Yes | Yes | Yes |
| Resolution | 320*360 | 360*360 | 448*361 | 261 PPI | 300*300 |
One Last Thought
And that's a wrap on the best smartwatch for women 2022. No prizes for guessing how useful this time-tell accessory has become. It's almost like having a doctor, health coach and an entertainment zone at your service 24*7.
If you want to get your hands on the best budget smartwatch for ladies, I recommend grabbing the Boat Xtend Smartwatch. You can experience all the top-notch features at a lower price. The value for money product will encourage you to push beyond your limits.
But hey, if the price is not your concern, then have no second thoughts about splurging on the Apple Watch SE. It's a classic you can never go wrong with.
PS: Just like time, the smartwatch refuses to wait. Let me know which one are you picking.