The rising trend of playing Apple Watch Games has started to garner huge participants globally. Being able to play games on the gorgeous little gadget on your wrist is not just 'cool', it puts you on the latest pedestal of gaming evolution. But of course, don't have unrealistic expectations out of playing Apple Watch games for free since they are not meant to support high-end graphic-intensive games.
People have always pushed the boundaries of portable gaming. From age-old handheld consoles to the latest gaming laptops that have top-notch NVIDIA GPUs and a dozen cores, it is undeniable that the impact of simpler gaming has had a wider mass impact. No matter how many hyper-realistic super immersive games you have played, good old Tetris and Snake Xenzia have held that special place in everyone's heart.
Today we have compiled the best free Apple Watch Games of 2022 that you can enjoy playing anywhere anytime!
Top 10 Free Apple Watch Games of 2022-2023
1. Bubblegum Hero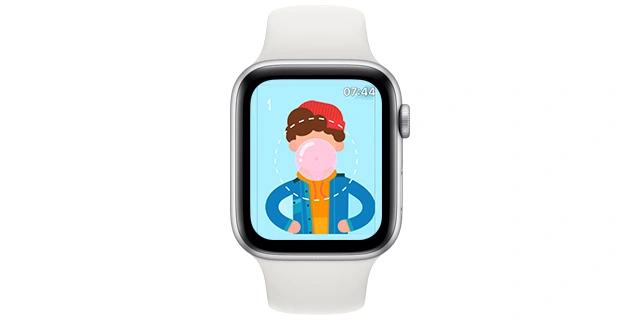 Bubblegum Hero is one of the best free Apple Watch games that you can have great fun playing. This game, which was previously available on your iPhone or iPad, can now be played anywhere using your Apple Watch.
Playing Bubblegum Hero is super easy and fun. All you need to do is just tap and hold on to the screen to blow a bubble and release your finger when the bubble fills the dotted line. Releasing too soon will make the bubble flop whereas if you are late, it will burst.
The simple and easy-to-play interface of Bubblegum Hero makes it addictive and great to play on your Apple Watch. The game also has great graphics to make your gaming experience more fun!
2. Infinity Loop: Blueprints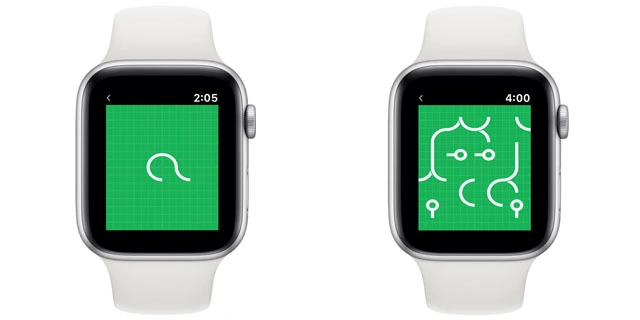 Puzzle games have always remained a favorite among gamers. Infinity Loop: Blueprints is the best free puzzle game that you can play on your Apple Watch. The concept of the game is simple. You just have to connect a bunch of pieces or shapes on the screen of your watch by tapping on them to rotate them.
Although Infinity Loops: Blueprints starts off simple, the difficulty level really gets your brain working with every succeeding level. But it does this to a level where the game remains fun and not a brain-training simulation. Undoubtedly, this is among those must-play Apple Watch games that you cannot afford to not have.
3. Wordie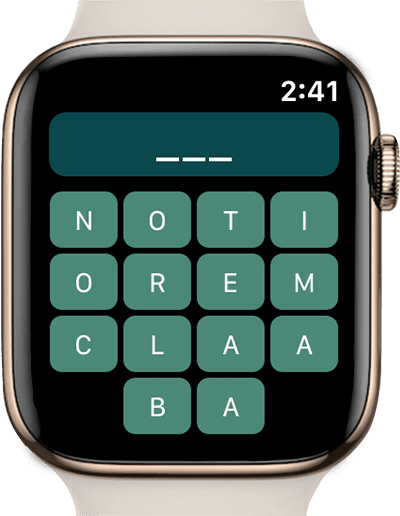 Are you a fan of word-guessing games? If your answer is yes, you can now pass your time guessing words anywhere on your wearable gadget by playing Wordie! Wordie is a great word game, and its simple premise easily makes it one of the best free Apple watch games.
The gameplay is simple. You see four different images out of which you have to guess the thematic word based on the contents of what you saw. Like other Apple Watch games, Wordie also appears easy at first. As you keep progressing, the game gets progressively difficult, but still has the ability to keep you interested enough to keep on wanting to play more.
4. Pong for Apple Watch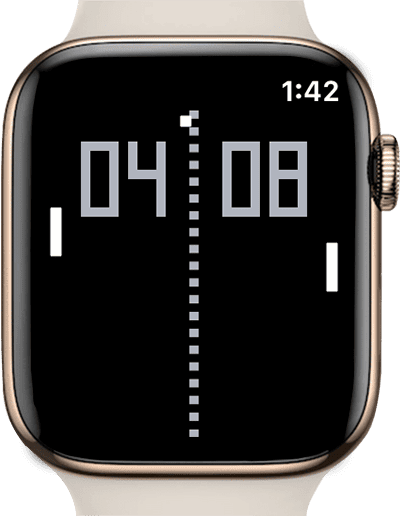 We have all played Ping Pong in our lives. Now you can enjoy this classic game on your tiny Apple Watch as well!
Pong for Apple Watch surprisingly manages to do a great job to give you the best of the ping pong experience on a little screen. The gameplay is smooth, and the controls are simple, managed through the digital crown contributing to the impeccable control you need to play Ping Pong. Best part? Pong for Apple Watch is free to download.
Click here to download Pong for Apple Watch.
5. Trivia Crack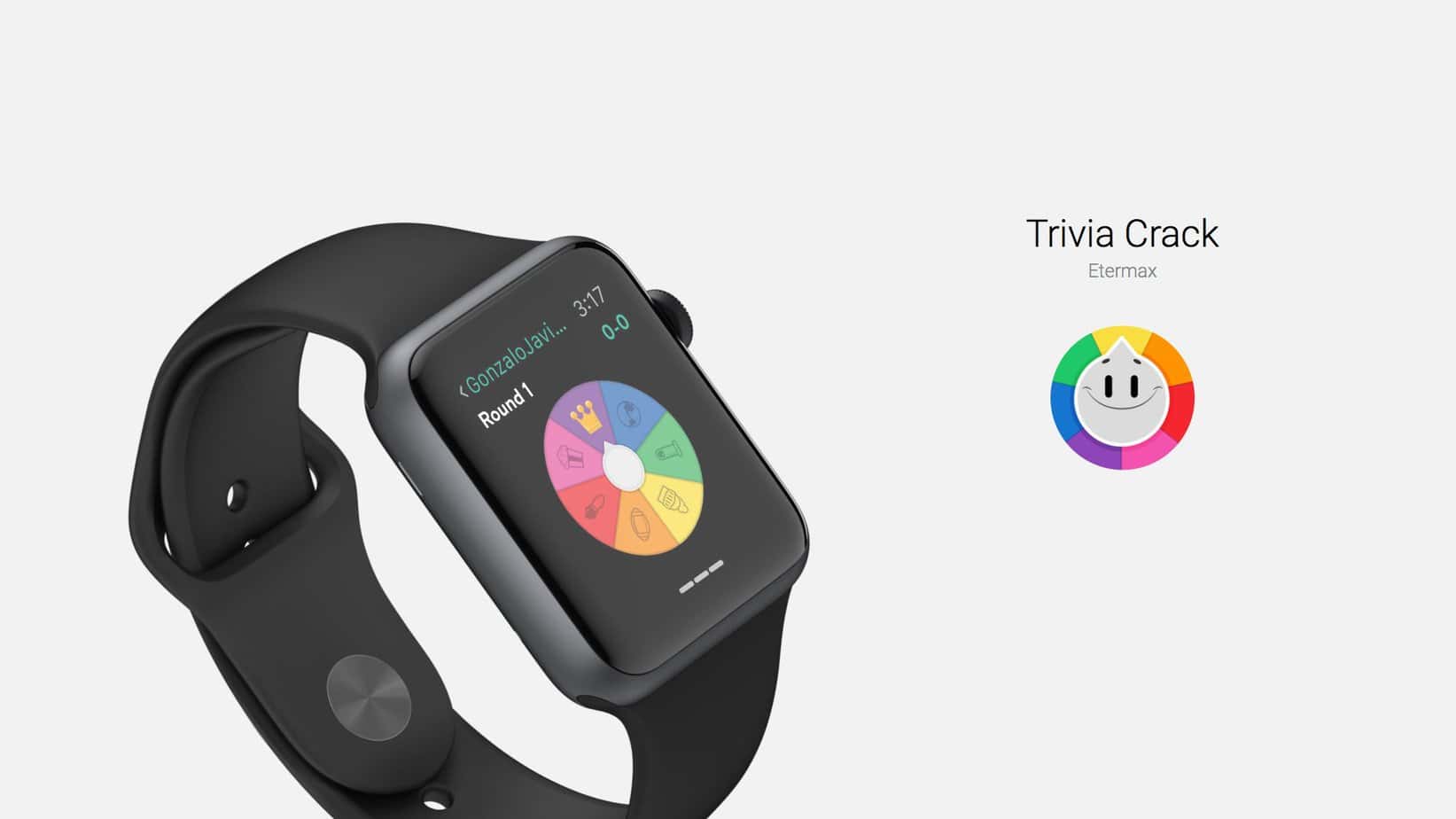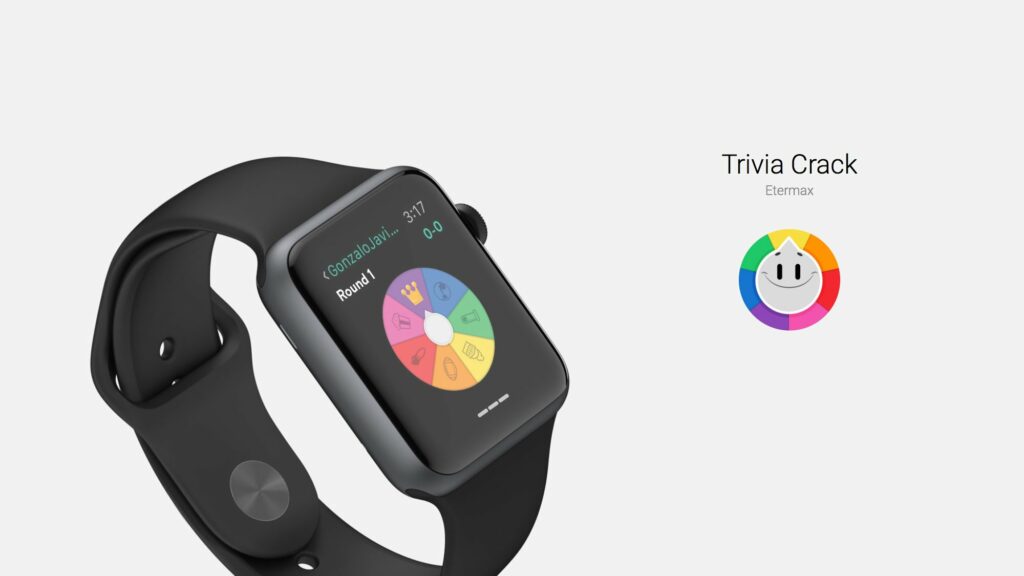 Trivia Crack is one of the best multiplayer Apple Watch games free available on the Apple Store. It is a game made for trivia lovers and is super fun to play. In the style of a Trivial Pursuit game, you play random people around the world to collect all the game characters. Each of these characters represents a different category like history, geography, science, sports, arts, and more! At every turn, you will be spinning a wheel and whichever character it lands on, you'll be answering a question according to that character's category.
You can also play Trivia Crack with other friends. You can challenge them head-to-head in battles of wits and games of mental fortitude in contrast to the present-day popular culture of action games like PUBG, Valorant, etc.
6. Dare The Monkey: Go Bananas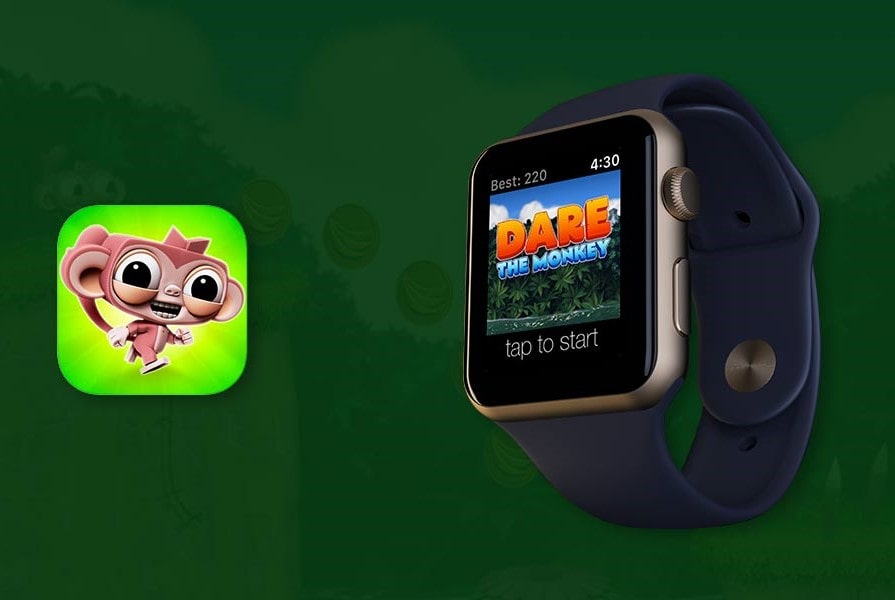 If you're looking for a fun little casual game to play on your Apple Watch, this game is perfect for you! Dare the Monkey: Go Banana is a simple arcade-style game with gameplay similar to good ol' Mario, but here your hero is a monkey.
The controls are super easy while the levels keep you super entertained. Your character runs by himself, so all you need to do is tap to jump on time and avoid obstacles on your path. The graphics will give you similar vibes to 8-bit games with a touch of modern visuals.
7. Solitaire The Game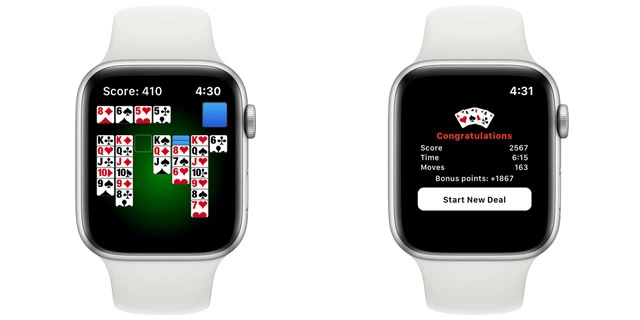 The list of the best free Apple Watch Games is incomplete without a game for the major card game lovers out there! Solitaire the Game is the best card game you can play anywhere on your Apple Watch. The gameplay is just like classic solitaire, and you just need to tap on the cards to place them automatically on the decks.
The main goal of Solitaire is to create groups of cards from ace to king, separated by the type of cards like diamonds, spades, etc. Finishing one game barely requires 5 minutes and if you love card games, this free Apple Watch game is a great choice to download on your device.
8. Octopuz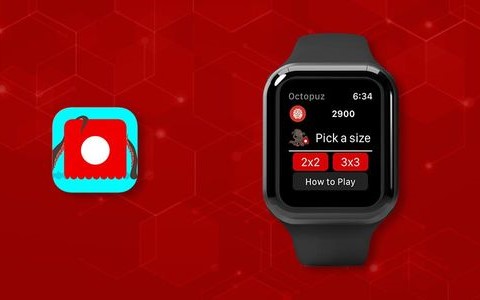 Octopuz is the perfect apple watch game for memory-based game lovers who like to work their brain cells when they game. The basics of Octopuz are simple and the gameplay involves you replicating the patterns shown on your screen. The timer within the game does great to build tension while you try to cross each level which only gets more and more difficult.
Time is valuable and unlike other games, Octopuz helps you to build the memory as well as finger dexterity. We definitely recommend you to play this game if you want a different experience from the usual Apple Watch games!
9. Micropolis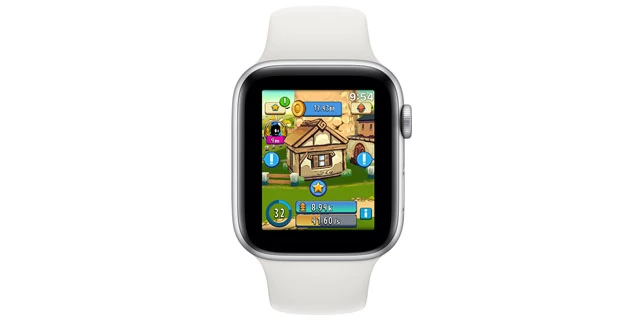 Now you can build your own metropolis in your Apple Watch through Micropolis! Micropolis is a free idle-type game where you can grow a city from scratch. Being able to play building games anywhere on your watch is actually quite different, and way more convenient than playing it on your PC or mobile device.
In Micropolis, you can upgrade buildings to earn money in the game, build new buildings using the earned money, and basically use this process to build a glorious city. The gameplay is very easy since you can do everything in the game with just a tap or a rotation of the digital crown. It should be in your apple watch games list.
10. Chess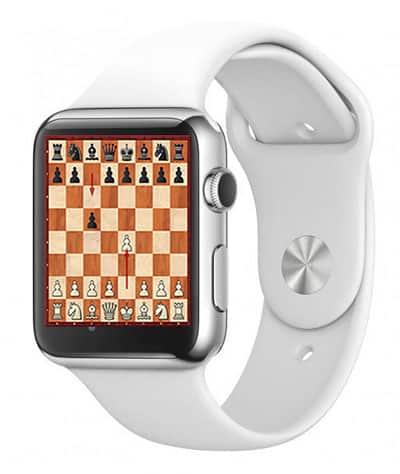 Do you want to have quick fights of wits wherever you want? Chess is a great way to kill time offering you some serious brainstorming to do. It has remained a classic sport throughout history and is undoubtedly also one of the best free Apple Watch games you can play.
The gameplay does not require anything beyond the knowledge of chess and anyone knowing its rules can extract great satisfaction from the game. After all, it is the perfect way to spend an idle pastime for intellectual minds. Similarly, you can also download Sudoku for free on your Apple Watch and some other classic board games.
Click here to download Chess.
Final Words
These amazing free-to-play Apple Watch games have great potential in becoming a major activity for many people. Amidst the hustle and bustle of the present modern age, it has become increasingly hard for people to carry on with their hobbies. But being able to play a multitude of the latest Apple Watch games anywhere you want can be really exhilarating. Most of these games are also available on other iOS devices like the iPhone and iPad so you can also switch to your choice of device and play them.
FAQs Related To Apple Watch Games
1. How to download Apple Watch games?
Downloading Apple Watch games is very easy and similar to downloading any other app. You can find these games directly on the App Store on your Apple Watch. Alternatively, you can also use your iPhone. Follow these steps in case you have any problems downloading Apple Watch Games free.
– First, open App Store on your Apple Watch.
– You can search for any specific game or just search for 'Apple Watch Games'.
– Tap on the game and click 'Get' to download it.
– Finally, remember to Double click the side button of your Apple Watch to install the game you downloaded.
Note that you might need to enter your Apple ID to confirm the download depending on the security settings of your Apple Watch.
2. What are your best suggestions for cool graphics games running on Apple Watch 3?
Your Apple Watch 3 can only do so much if you are looking for graphics-intensive gaming on it. But there are some paid games with superb visuals that will intrigue you. Lifeline 2: Bloodline is the best graphics game we will recommend. The game has a great storyline aided by the suspenseful writing of Dave Justus and is already the #1 Top Paid Game on iPhone and Apple Watch in 29 countries.  
3. What games make the best use of the Apple Watch?
You can derive great productivity and benefits other than just entertainment from some of the unique Apple Watch games available on the App Store.
– Brainy: Trivia Crack – Quick way to test and boost your knowledge
– Pictoword: Play Spelling Games – Easiest way to test your IQ and spelling excellence
– Elevate – Brain Training – Best game offering you personalized workouts to build your skills for continuous self-improvement and has more than 35 games based on memory, focus, math, precision, etc.
These are some of the names of the best free Apple Watch games that I have tried. With Apple Watch Series 8 about to launch, share with me about the game you are excited about and that I have not played. I will try my hands on the new Apple Watch Series 8 that I am planning to buy.
Also Check: Will Apple Watch Series 8 be any different from its predecessor Apple Watch Series 7?