As Assassin's Creed Valhalla got launched in the December of 2020, it has brought the series of Assassin's Creed back from the verge of death. Now, fans are eagerly waiting and sharing the news of Assassin's Creed New Game. Do we have a new Assassin's Creed 2021?
As per the rumors leaked in the channel 4chan, the game is said to be called "Assassin's Creed Warriors"
Looking back at the titles of Assassin's Creed games, Ubisoft has shown interesting creativity along with a subtle explanation of the game, while naming their titles.
When does the new Assassin's Creed release date?
Since, the inception of the Assassin's Creed series in 2007, Ubisoft has launched one game every year, except in 2019. There was a 2 year developmental period for Assassin's Creed Valhalla which was launched in December 2020.
It is said that there are 2 DLCs to be released for Assassin's Creed Valhalla in 2021. Thus it can be evident that the new game is charted to release in 2022. The launch window is speculated to be in the Fall of 2022, a pattern is followed when the Valhalla title was launched on the 10th November 2020.
What is the next Assassin's Creed Game 2021 location?
Assassin's Creed Warriors is said to be placed in Japan, during the Edo period. The timeline of the game might be set between 1603 to 1838.
Edo period is a time period timed under the reign of Tokugawa Shogunate. It was allegedly said that Japan faced one of the darkest days in its history during this period.
What is the theme of next Assassin's Creed 2021?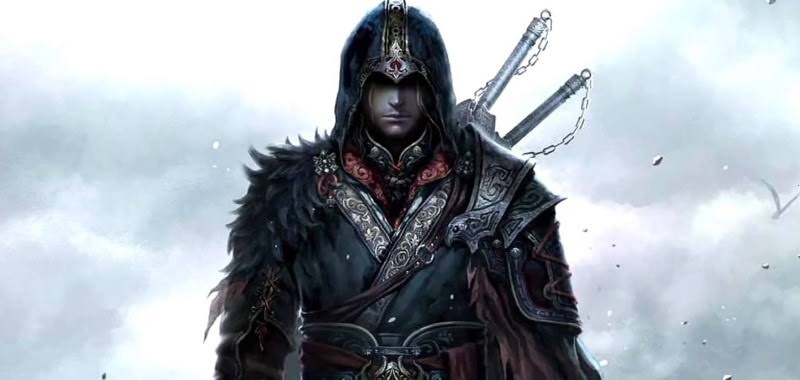 The gameplay might feature mostly Japanese Mythology. It features demon-like creatures called Oni and Yokai. Oni is a kind of Yokai (yōkai), a demon, or ogre, or troll in Japanese folklore. They are pictured as huge figures with one or more horns growing out of their heads.
They are said to be of red, blue or white-coloured, wearing loincloths made from tiger pelt, and carrying iron kanabō clubs.
Yokai are a class of supernatural creatures and spirits in Japanese folklore. The word 'yokai in kanji is a meaning for "bewitching; attractive; calamity" and "spectre; apparition; mystery; suspicious."
Yokai are also referred to as ayakashi, mononoke or mamono. This means that you could fight against these demons literally in the new game.
Whom do we play as in the Assassin's Creed Game?
As per the rumors in Reddit and 4chan, we could see the new assassin in the threads of a female protagonist. Ubisoft had faced multiple backlashes during Assassin's Creed Odyssey and Valhalla due to its characterization.
Both Odyssey and Valhalla gave a choice to the players to choose between a man or a woman. History fanatics across the globe wanted it to be a single slayer, as never given a choice for gender.
Even though we had looked through the eyes of Aveline de Grandpré and Evie Frye as a non-choice playable character, fans still showed resentment. The Assassin's Creed Liberation was short-spanned and added as a DLC to Assassin's Creed III. Assassin's Creed Syndicate featured the Frye twins, Evie Frye and Jacob.
The screen time for both was short and not that long compared with other characters like Ezio Auditore, Connor Kenway, etc. Now, with this leak, we could feel a breather to see a whole game with a female protagonist, just like Lara Croft games.
What is the next Assassin's Creed 2021 character called?
The female Assassin of the new Assassin's Creed game is said to be called Akako Shiratori. The gameplay is said to be featured in Tokyo in between 17th to 19th century.
More news from Ubisoft
The game is said to feature the Jomsviking system similar to that of Assassin's Creed Valhalla. While digging up the past, we could see that Vikings of Europe have sent multiple troops to Asian and American continents to increase their spread.
The archeological facts suggested that the Vikings might have reached China in the 12th century for trades. Thus it can be suggested that they might make a visit to this country as well. Assassin's Creed Warriors is said to be developed by Ubisoft Montreal along with Ubisoft Sofia.
Ubisoft is also set to release a game based on the French 100 years war. It can be evident that the stories from Assassin's Creed Rogue to Assassin's Creed Unity can be tied up together bring the story to a proper clarity.
Where to play Assassin's Creed Warriors?
As per the speculations going around the internet, players of PS4 and XBOX 360 and One might have to hear a piece of bad news for this one. The game is said to launch for PS5 and XBOX Series X/S series and most certainly to PC. But there is no confirmation yet on the backward compatibility.
If you know anymore rumors regarding the game, do let us know in the comments!