Gathering with friends is always a great idea to unwind and have a good time. Planning a night out with your favorite people can be a fun and exciting experience. Whether it's a special occasion or a casual get-together, there are many ways to make your time with friends unforgettable. From choosing the perfect location to organizing fun activities, there are countless possibilities to plan a memorable night that you and your friends will cherish. The key is to find the right balance between comfort, entertainment, and company. Whether you are seeking a wild adventure or a relaxed evening, there are many ways to plan the perfect night with friends.
Importance Of Spending Time With Friends
Whether it be a night out on the town or a cozy night in, spending time with friends is the ideal way to unwind and relax after a long week. Humans crave social interaction and connection, and what better way to fulfill that need than by spending time with those who know us best? A perfect night with friends might include sharing laughs, indulging in delicious food, and engaging in meaningful conversations. Being surrounded by positive energy and support can be incredibly refreshing, leaving us feeling recharged and ready to take on whatever obstacle comes our way. No matter our interests or personalities, it's undeniable that the importance of spending time with friends goes far beyond just having a good time.
5 Ways To Plan A Perfect Night With Friends
1. Plan a themed potluck dinner representing a different culture or cuisine.
Planning a themed potluck dinner can be an exciting way to spend an evening with friends. Choosing a cultural or cuisine theme can add an extra layer of intrigue and excitement that everyone will enjoy. Whether you opt for traditional Italian dishes or explore the exotic flavors of Japanese cuisine, various options will tantalize your taste buds. When planning your menu, select dishes representing the chosen culture or cuisine and recipes accommodating dietary restrictions or preferences. Inviting your guests to contribute dishes that align with the theme can add to the overall experience and create a collaborative and memorable evening with friends.
2. Organize a wine and cheese tasting party.
Organizing a wine and cheese-tasting party is an excellent way to plan a perfect night with your friends. This party is a sophisticated and fun way to indulge your taste buds with unique combinations of cheese and wine. A good cheese and wine pairing will enhance the wine and cheese flavors. When planning your party, make sure to include a variety of cheese types, such as soft, hard, and blue cheese, and pair them with different styles of wine, such as red, white, or sparkling. By hosting a wine and cheese-tasting party, you and your friends will enjoy a relaxing evening filled with delicious food, good company, and great conversation.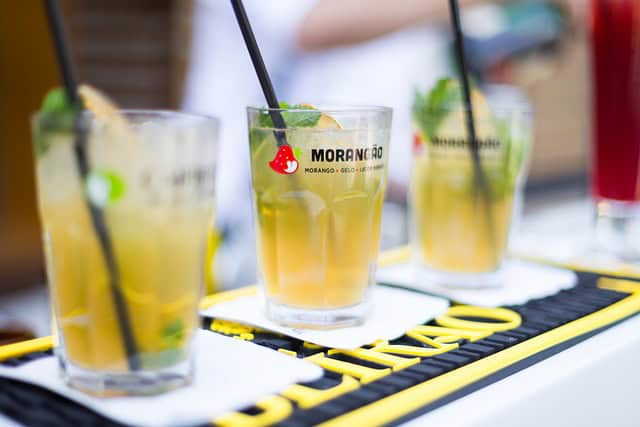 3. Use THC vape pen to relax and chill.
When it comes to planning a perfect night with friends, there are a multitude of activities that come to mind. For those who enjoy the occasional puff of cannabis, using THC vape pens to relax is becoming increasingly popular. These compact devices offer convenience and discretion for those looking to unwind without the overwhelming scent often associated with traditional smoking methods. With various flavors and potencies available, vape pens provide users with an enjoyable and customizable experience. Adding a THC Pen to your next get-together with friends can create a relaxed and carefree environment while allowing for conversation and socializing. However, it's important to remember to use these products responsibly and follow local laws and regulations.
4. Set up a game night with various board and card games.
Looking for a perfect night with friends? Consider organizing a game night filled with various board and card games. There are countless options, from classic Monopoly and Scrabble to newer games like Codenames and Exploding Kittens. Game nights create a laid-back atmosphere encouraging conversation, laughter, and friendly competition. Additionally, they're budget-friendly and easily personalized to fit individual preferences. You could theme your game night with snacks, drinks, and decorations to make it more memorable. Game nights are a great way to connect with friends and make lasting memories.
5. Arrange for a private cooking class or demonstration.
Do you want to spend a fun and intimate night with your friends while learning something new? Consider arranging a private cooking class or demonstration! This is an excellent way to enhance your kitchen skills and knowledge with the convenience of a personalized lesson in your home. Whether experimenting with a new cuisine or perfecting a favorite dish, a private cooking class or demonstration is a fantastic way to bring friends together and bond over a shared passion for food. You can learn from a local chef or cook or even work with a friend who is an expert in the kitchen! With step-by-step guidance, you'll master new culinary techniques and savor the fruits of your labor together. Overall, a private cooking class or demonstration is a guaranteed way to have a perfect, enjoyable night with friends.
Things To Consider While Planning A Perfect Night With Friends
Planning a perfect night with friends can be both exciting and challenging. When it comes to having a great time with friends, several things come into play:
First, consider the type of event you want, whether it's a dinner party, game night, or movie marathon.
Once you have decided on the type of event, it's essential to consider the venue. Will you host it at your place, or must we find a more significant location?
You must also determine the guest list and send out invitations in advance to ensure everyone can attend.
Lastly, consider the food and drinks you'll serve. Will you make everything from scratch or opt for a potluck? Planning can help you create a memorable and enjoyable night with your friends.
Summing It Up!
Planning a perfect night with friends can be easy and enjoyable when you focus on the little things, such as setting the right atmosphere, selecting the right food and drinks, and planning fun activities that everyone will enjoy. Whether it's hosting a game night, a movie marathon, or simply enjoying a cozy bonfire under the stars, the possibilities are endless. By focusing on the details, you can create unforgettable memories that will be cherished for years to come.