There is no doubt that technology has become the most important part of our lives as they have provided us with numerous facilities and many services at our fingertips at different prices. As per our budgets, we select our accessories, instruments, electronics, and whatnot. Today, we are going to talk about one of our basic needs, which is a laptop, let me rephrase it, the best affordable laptops.
After reviewing almost thousands of laptop brands we have summed up the advantageous features that should be possessed by a laptop to provide required functioning at an affordable price. So, now we can say that there is nothing that a cheap laptop is not able to do when compared to a costlier one. Sometimes the cheap ones are even better at some points.
However, if you think that being a gamer, you have to spend thousands of dollars on your laptop, well that's not essentially true. We have included laptops for gamer needs as well. As we said, these laptops are highly affordable and commendable so you need not think twice before buying them because of their price range. These are the best cheap laptops with amazing performances in almost every aspect. Still, confused about which laptop is the best and most affordable? Read our full laptop buying guide for a better understanding.
What are the best budget laptops for students in 2022?
1- Acer Swift 3
This laptop comes as the first choice when you talk about the best affordable laptops. It is specifically designed for those buyers who don't care if they have to sacrifice style for power.
We have chosen this laptop because of its various properties like it is fast, well-built, as well as a cheap laptop which is not easy to find.
In terms of processing, this comes with AMD's latest Ryzen 7 4700U CPU. It is an octa-core laptop possessing AMD Radeon integrated graphics which helps in increasing the productivity tasks with aplomb and can easily perform difficult tasks like encoding videos.
You are not going to get a glamorous display but when compared to the overall performance of the laptop, this one point is highly negotiable. If you think it's still above your budget, there are refurbished laptops for sale online that you could check out.
Now let's talk about the storage space of 8GB of RAM and a large 512GB SSD this laptop is going to give you at this price range. It may be possible that it won't be able to impress you in terms of display and looks but it's for sure that it's built, and the processor is going to make you want this laptop for your budget. Additionally, you will get a backlit keyboard, too.
2- Microsoft Surface Laptop Go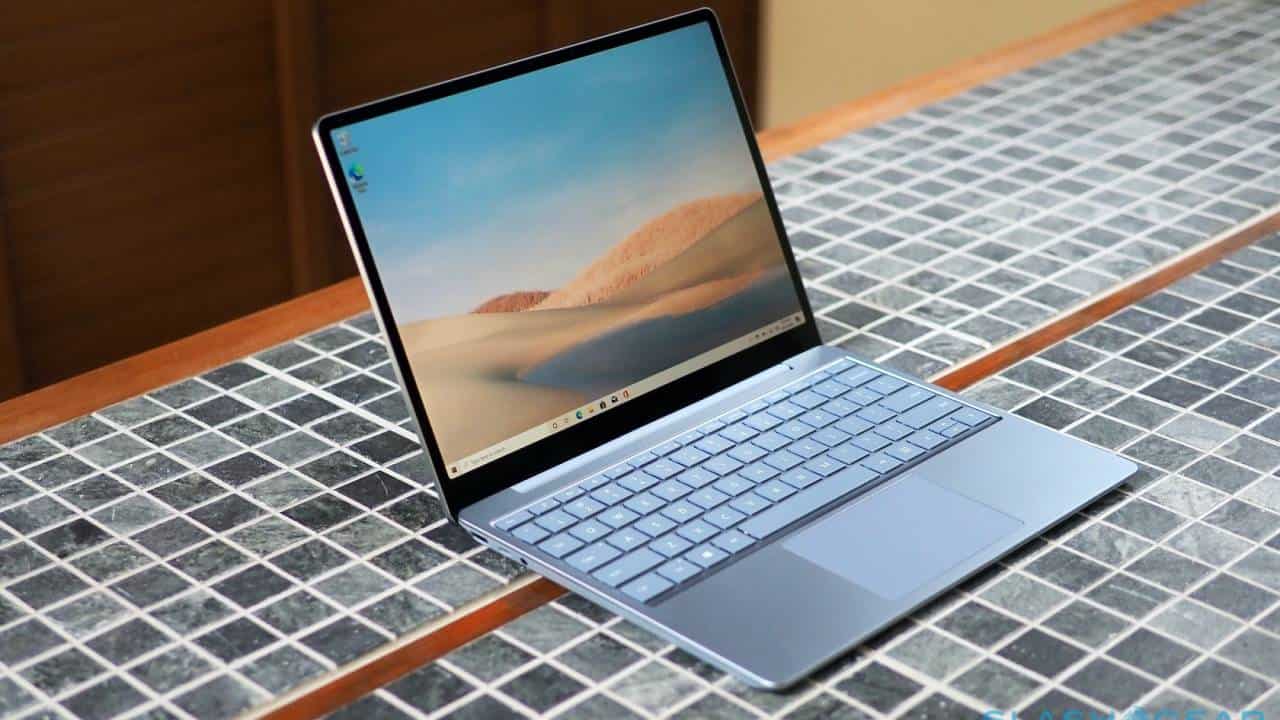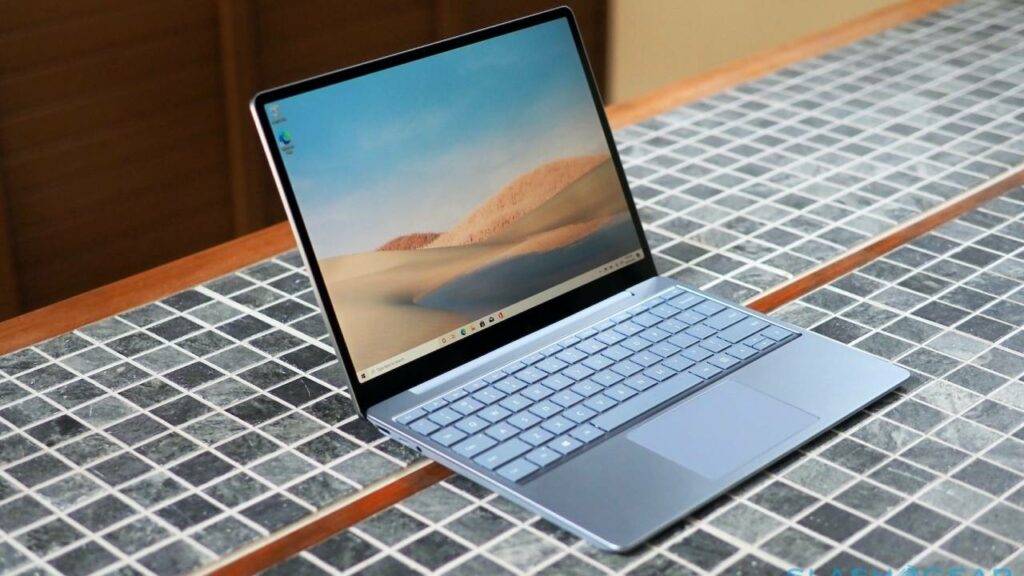 Surface series is most popular among students because this variant comes with a keyboard (removable) which means you can also use it as a tablet. As it offers almost all the services a student usually needs and wants like mobility, good looks, and performance. Well apart from students, buyers who have a fixed budget can also go for this one.
There are only a few features that a laptop should possess to become wanted by the students. It has to be easy to carry around with them, must possess some good looks, so that they can show off, and last but not least must have a processor that can help them with their homework and that too at a price affordable to them. All of these are possessed by this Microsoft Surface Laptop Go making it the perfect match for the students.
It is the first Surface device that is available at a budget price consisting of a 10th-gen Ice Lake Core i5 CPU, 4GB of RAM, and a 64GB PCIe solid-state drive (SSD).
With the above-mentioned features, it provides an excellent additional feature which is, it is a highly mobile device with a 12.4-inch IPS touch screen display. This provides them with increased productivity and media binging.
Also, there are different color options for the students to choose from. It looks as stunning as other surface devices and has an awesome build, which makes it a promising affordable laptop that's going to look just perfect while working on the desk.
3- Lenovo Chromebook Duet
Let's move ahead to our next best affordable device, a Chromebook. Yeah, you read it right a Chromebook Duet launched by Lenovo is the perfect detachable tablet that offers tremendous value.
It's best for those buyers who are looking for a device of great value rather than performance. Chromebooks have evolved a lot in recent years and now have been designed at a price that they can be available to almost all users.
We were able to find every type of tablet except the detachable Chrome OS tablet, but now Lenovo has changed this situation as well for us.
In this price range, the device is offering a lot of fun features like a MediaTek Helio 60T processor, 4GB of RAM, and 64GB of storage. It also gives you a sufficiently good display with a 16:10 1920 x 1200 resolution.
This is going to help you with various light productivity tasks including web browsing, and consuming media. With the additional kickstand cover and backlit keyboard cover attached, it's comfortable to carry around with you anywhere.
Users who are a big fan of binge-watching on Netflix or browsing a lot on Google, you are surely going to save a great sum of your money on the next upgrade.
4- Dell Inspiron 15 3000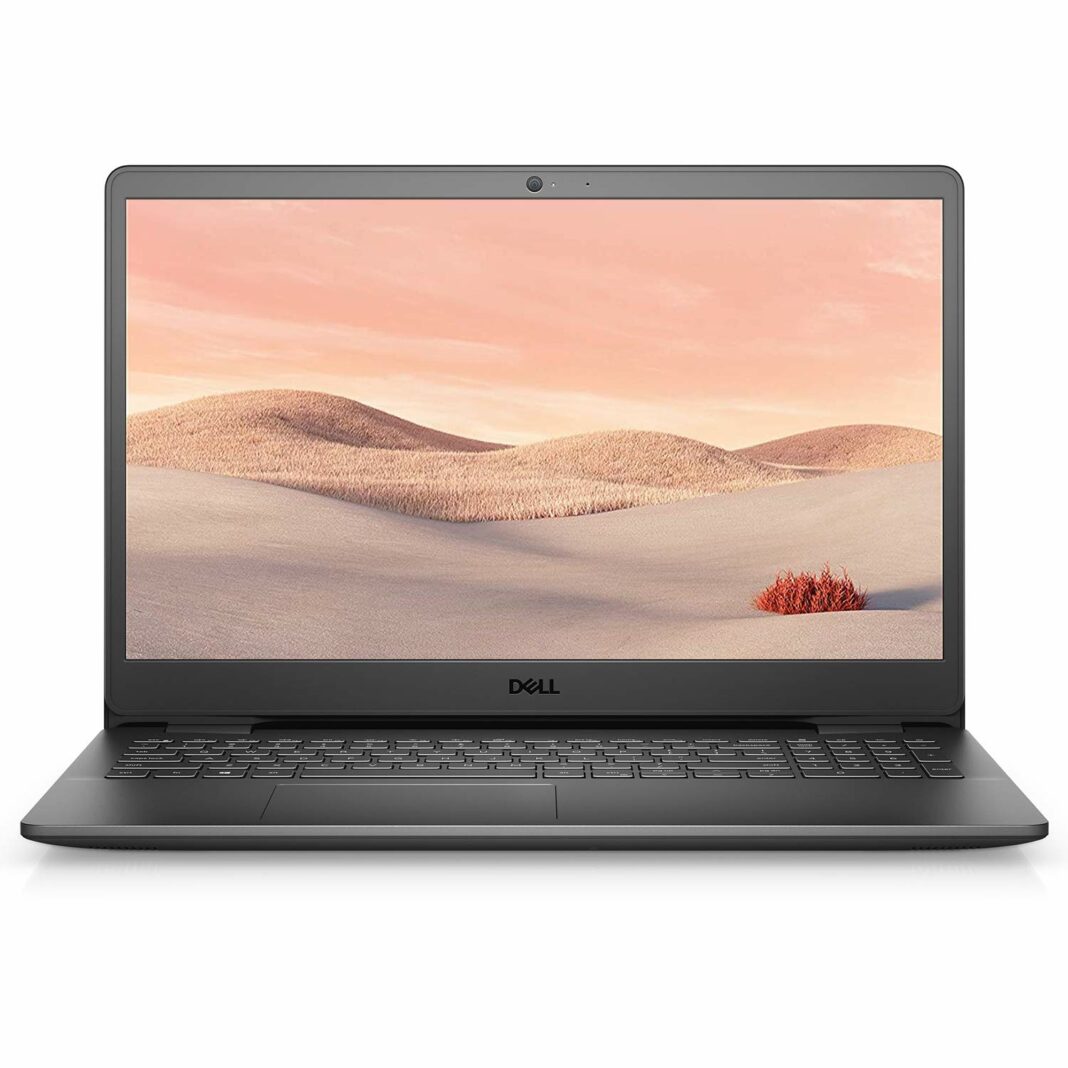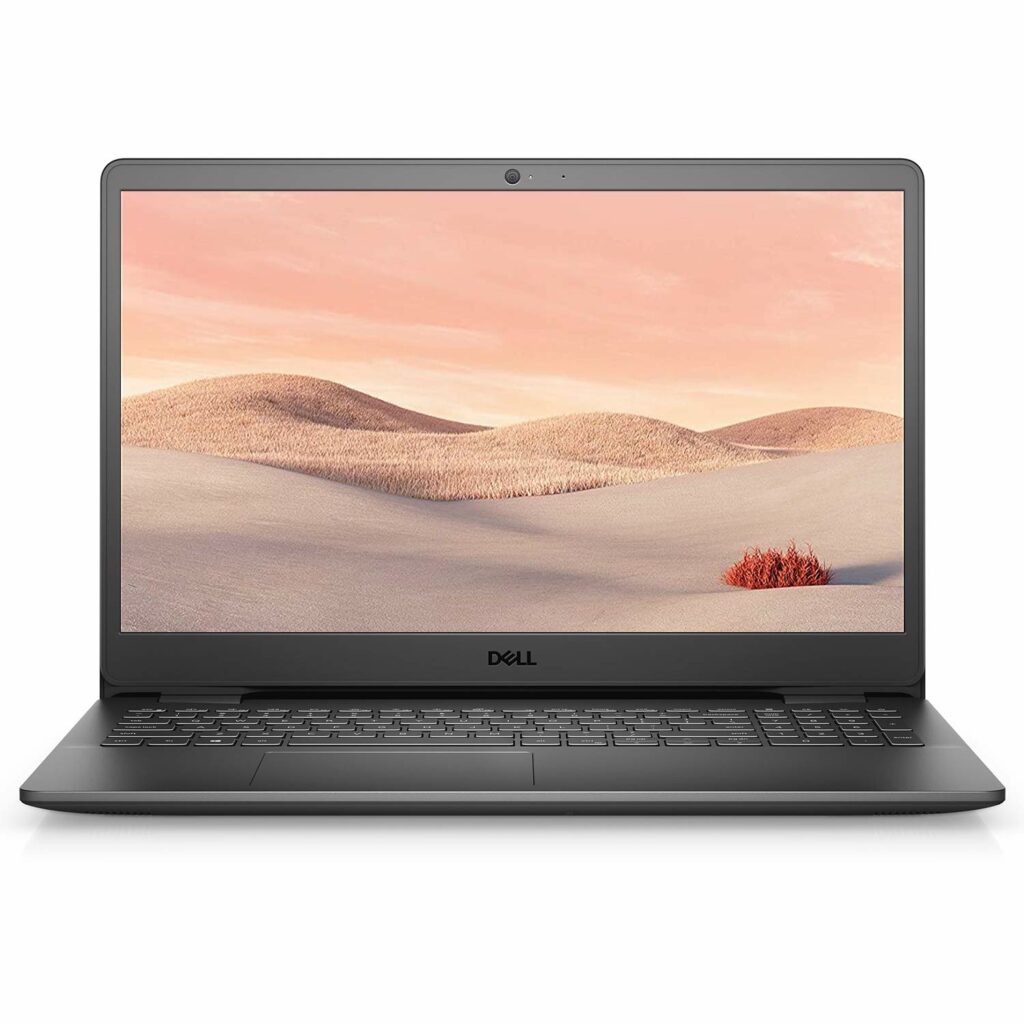 When we talk about Dell, it becomes purely business, that saying Dell Inspiron 15 3000 is one of the best affordable business laptops. It comes with the latest generation of Intel CPUs, which is going strong enough to fuel up all your productivity tasks.
Also, we recommend this for the users who are office workers and hardly get time for their fun, as it can be the best device where you can play games during your off-hours. It will be one of the preferred choices for the best gaming laptop in 2022.
Wellbeing a Dell product wasn't enough for us to include it in our list. There are significant other features possessed by the laptop like it can help you make a balance between your work and fun.
You are surely going to be amazed by its powerful and efficient general computing power, like a ninth-generation Intel CPU — options include Core i3, Core i5, and Core i7 chips — and up to 12GB of RAM. Also, it comes in a classy black color which makes it appropriate to fit in any set-up.
5- Microsoft Surface Go 3 – Best budget 2-in-1 laptop
One more from the Microsoft Surface series. Here comes our last but not so least choice in our list of best affordable laptops. Microsoft Surface Go 3 is the best 2-in-1 budget laptop offered by Microsoft. It's going to give you a huge versatility that too in your desired price range.
This laptop is perfect for buyers looking for on-the-go mobility in a small, 2-in-1 budget laptop.
It has an Intel Pentium processor, 4GB of RAM, and 64GB of storage. However, if you spend a little more you will get an upgraded Intel Core i3 processor and twice the RAM and storage.
The Microsoft Surface Go 3 possesses a strong body just like that of the Surface Pro 8, along with a bright and better display. And this is not even the best part, it is so light and thin that you can easily handle it with one hand and that makes it the best budget 2-in-1 laptop.
Conclusion
Now we have talked about almost all of our choices and we strongly recommend you to read them once before opting out randomly because once we fix our budget it really helps to know what are the features we are looking for, then it becomes extremely easy to get what we want. That's why we have provided you with all the required information here.
In the end, we recommend taking AMD as one of the critical factors when picking your next budget laptop. In the end performance of a laptop is what anyone wants at work. If the shortlisted affordable laptop matches your needs, you'll get ultimately more satisfactory performance per buck.
We will like to hear from you about your shopping and experience of the best student budget laptops you ultimately opted for in 2022.